America's ISIS War Now Called 'Operation Inherent Resolve'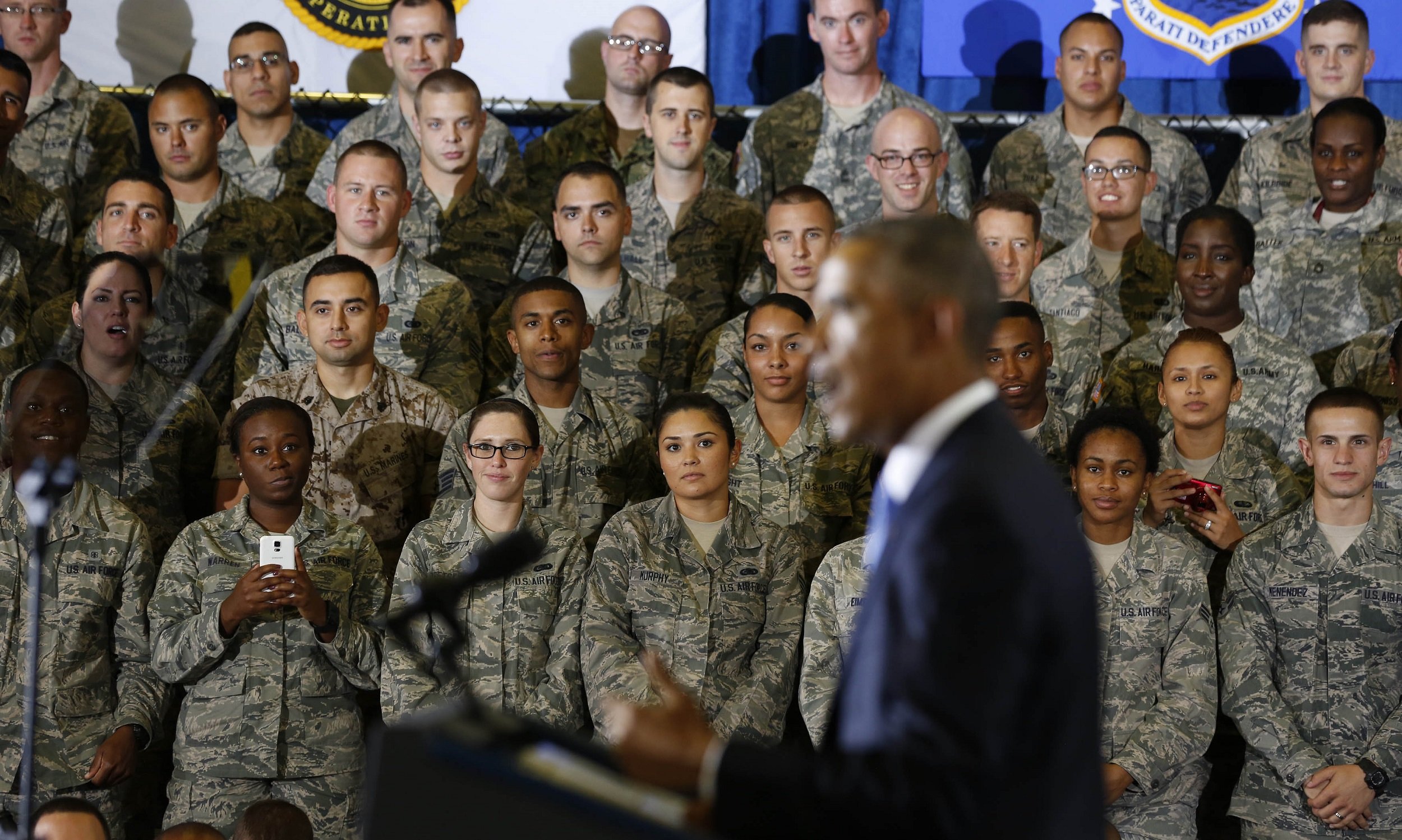 U.S. military operations against the Islamic State terrorist group in Iraq and Syria, now in their third month, will officially go by the name Operation Inherent Resolve, the Pentagon says.
Commander Elissa Smith, a representative for the Pentagon, confirmed the name choice to Newsweek Wednesday.
Targeted strikes against the Islamic State (more commonly known as ISIS) began on August 8. Since then, Great Britain, France, Turkey, Saudi Arabia and others have joined the U.S.-led coalition against the group.
"The operation name applies retroactively to all U.S. military actions conducted against [ISIS] in Iraq and Syria since airstrikes against [ISIS] began," U.S. Central Command officials said in a press release.
The Washington Post first reported that Colonel Edward Thomas, a spokesman for General Martin Dempsey, chairman of the Joint Chiefs of Staff, disclosed the name to a group of reporters at the Pentagon on Wednesday morning.
At the beginning of October, The Wall Street Journal reported that some military planners were not in favor of the name Inherent Resolve. "To some military officers, Inherent Resolve didn't properly evoke the Middle East. Others faulted it for failing to highlight the international coalition the U.S. had assembled. Still others simply found it uninspiring," the Journal reported. "It was just kind of bleh," one unnamed military officer told the Journal.
The U.S. dubbed its 2003 invasion of Iraq Operation Iraqi Freedom. Operation Enduring Freedom was the name given to the war in Afghanistan.
In the press release, officials said the name "is intended to reflect the unwavering resolve and deep commitment of the U.S. and partner nations...to eliminate the terrorist group [ISIS]."
A Gallup poll in September found 60 percent of Americans approve of military action against ISIS, while 31 percent disapprove.
America's ISIS War Now Called 'Operation Inherent Resolve' | U.S.