America's One-Hit Wonders—Where are They Now?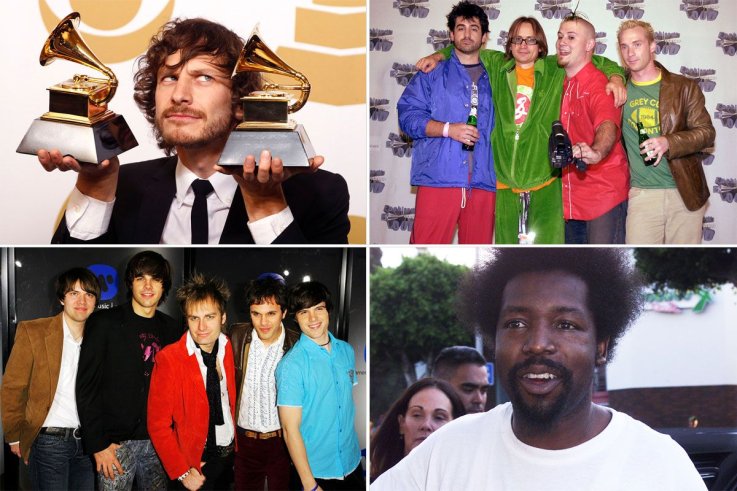 Most musicians dream of having a smash hit song. But sometimes, the gift of success can end up being more of a curse.
Some musicians are unprepared for sudden success, spiraling out of control and into drug abuse and depression. Sometimes, a hit song can become an out-of-control monster, forever overshadowing subsequent songs and even entire careers. Success can attract shady people, and leave more naive artists exploited.
All of these risks can end up branding artists with one of the most-feared labels in showbiz—that of the one-hit wonder. It can happen to well-seasoned musicians, as well as the flimsiest of novelty acts.
While it's hard to escape the one-hit wonder label once it's been pinned on you, some artists carry it more gracefully than others. It's understandable that having your career blow up and disappear again in a matter of months would be disorientating, but at least the royalty checks are there to provide some comfort.
We've made a list of the most memorable one hit wonders ever, and what became of them after their airplay faded away. Some stories are heartbreaking—including the tragedy that befell hip-hop group Cali Swag District—while some artists have found new careers after their stint at music stardom.
Only artists with one song to reach the U.S. top 50 have been counted, excluding people such as Jimi Hendrix, who is known for his vast and varied musical legacy despite his small impact on the singles chart.
From a singing nun to songs about big butts, these are the biggest one hit wonders from American chart history. Join us but be warned—you're more than likely to leave with a few annoying songs stuck in your head.