Phylicia Jimenez was ousted from her job as an English teacher in May last year after she voiced concerns about a new school policy.
She describing that policy at Horn High School in Mesquite, Texas—which saw vending machines turned off and students escorted to the cafeteria for lunch—as "school-to-prison pipeline bulls***."
But rather than listening to her concerns, she was asked to hand in her resignation. "They basically told me, we can't have that language here," she told Newsweek. "It was crazy to me, because as I was calling them out for doing racist things, they were like, you don't get to tell us that, you don't get to come back."
A spokesperson for the Mesquite Independent School District disputed that narrative as "completely inaccurate," but told Newsweek: "The circumstances of Ms. Jimenez' separation from the district involve a personnel matter; therefore, Mesquite ISD is prohibited by privacy law from discussing those details."
Jimenez was popular with her students, who protested and launched a petition calling for her to be reinstated that amassed more than 1,500 signatures.
She's been offered several teaching positions since she left that job, she said, but decided to leave the profession. "This year was a different beast," she said. "I decided not to get back into education. I couldn't do it anymore."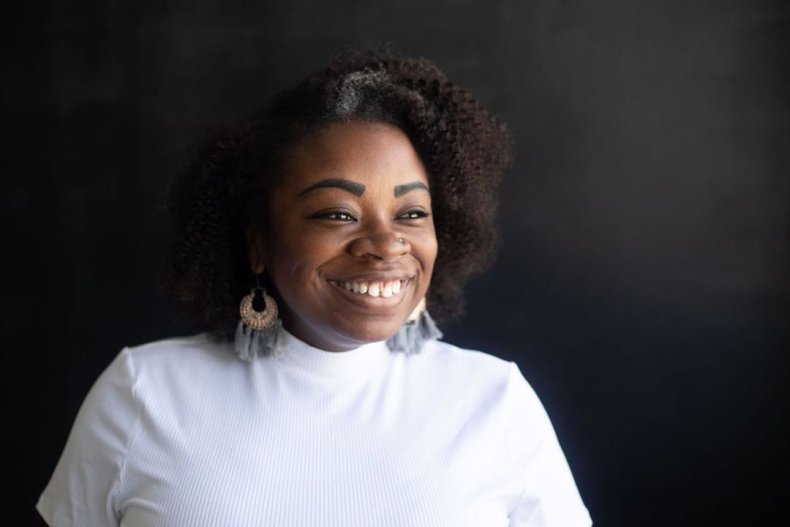 Jimenez is far from the only teacher to make that decision during the COVID-19 pandemic.
Newsweek interviewed several other current and former teachers who have either left or are considering leaving their jobs.
They described how they have long been overworked and underpaid, but that the pandemic exacerbated those issues.
Some reported that former colleagues who left to work in other industries, from technology to hospitality, told them they felt more valued and better compensated for working fewer hours.
Teachers aren't the only professionals quitting their jobs in droves—part of a so-called "Great Resignation"—for roles with higher pay and less stress, but it has raised concerns that a mass exodus could worsen existing staff shortages in schools and cripple the education system in the U.S.
A recent survey by the National Education Association, a union representing almost 3 million educators, revealed 55 percent of educators are considering leaving their profession sooner than they planned. The figure is even higher among Black and Hispanic educators, who are already underrepresented in the profession, according to the survey.
Becky Pringle, the union's president, described it as "a five-alarm crisis."
"We are facing an exodus as more than half of our nation's teachers and other school staff are now indicating they will be leaving education sooner than planned," Pringle said. "If we're serious about getting every child the support they need to thrive, our elected leaders across the nation need to address this crisis now."
A teacher at an elementary school in Richmond, Virginia, said he is planning to leave teaching forever. "I'll quit tomorrow if I get another job," the teacher, who asked not to be named, told Newsweek.
He said he works about 60 hours a week, but still struggles to support his wife and two children. "I feel undervalued and underappreciated," he said. "I feel like after seven years, I'm still living paycheck to paycheck."
The teacher said if his workload went down, he could take up a second job to make ends meet. "But it's not going down," he said. "In fact, it's going up."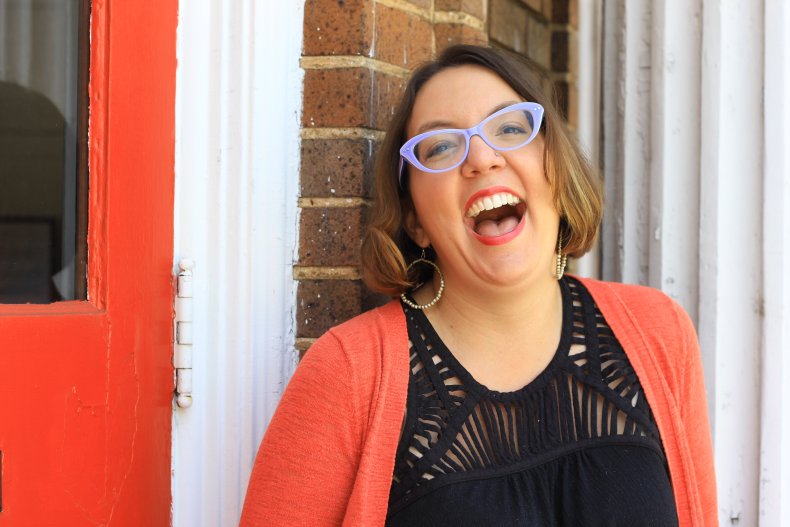 Sharing those concerns with school officials often fell on deaf ears, he said. "Whenever I express my frustrations about getting less work to do, I have the same amount of work to do but now I have to attend a few workshops to help make me better. That's not my intention when I point out that I'm stressed out."
That sentiment was echoed by Abby Norman, who taught in schools in Atlanta's Fulton County for a decade, then spent another two years teaching remotely at Georgia Cyber Academy. She quit that job last summer and now works as a bartender.
Her children noticed a change, she said. "They told me they were glad I was happy now," she told Newsweek
She said it was the heavy workload that prompted her to leave teaching, as the number of students in her virtual classroom doubled during the pandemic. "I went from 25 kids in one classroom to 50," she said. "When you went to talk to a boss about it, they would pretend like everyone else was doing fine... and the pandemic showed, like, wait a minute, everyone hates it here. Everyone is struggling."
Stressful working conditions and increased responsibilities during the pandemic were commonly cited by teachers who were considering leaving their jobs at the end of the 2020/2021 academic year, according to a survey undertaken in January and February last year by the Rand Corporation, a nonprofit research organization.
That survey also found that teachers were more likely to report experiencing frequent job-related stress and symptoms of depression than the general population.
When teachers leave and job openings are left unfulfilled, those who remain are often forced to take on additional duties, said David Walrod, a special education teacher with the Fairfax County Public Schools in Virginia and the president-elect of the Fairfax County Federation of Teachers.
"It is all too common for a teacher to find out first thing in the morning that they are losing their planning time to cover for a teacher," Walrod told Newsweek. "These staffing shortages lead to further staffing shortages as more people reach their breaking point."
A spokesperson for Fairfax County Public Schools told Newsweek that teacher retention rates "have held steady and we have not seen a significant attrition rate. We are currently less than 1 percent shy of being fully staffed."
The spokesperson added that the district "has made every effort to support staff throughout the COVID pandemic which has been a challenging time for educators across the world. In terms of classroom support, this has included mobilizing central office staff to cover classes when substitute teachers are required, running a high profile recruitment campaign to boost our substitute numbers while increasing substitute pay."
Walrod said the past two years have been the hardest he has worked in his 13 years as a teacher. "One problem that teachers are dealing with is learning loss coupled with overtesting," he said. "Our students are behind, and rather than additional instructional time, or even loosened testing requirements, we are asking teachers to test more."
Walrod also pointed to the "reality of life in COVID-19 schools, where asking that CDC guidelines be followed results in further attacks on teachers and schools."
He added: "Facing a choice between their profession and their health, many teachers are simply choosing their health."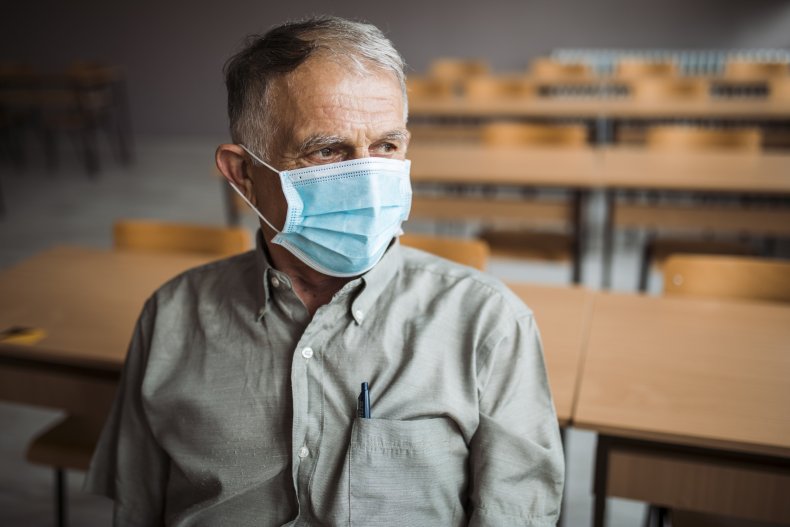 Jimenez agreed, pointing to Texas Gov. Greg Abbott's efforts to prevent school districts from imposing mask requirements.
"We have always felt undervalued, underpaid, underappreciated, all of the things," she said. "We're used to doing lockdown drills in case of an active shooter, but I think this is the one where we were just kind of like, 'oh no, they're actually trying to kill us.' There's no protection, there's no desire to try to help us out in any way. It was a very sad realization."
Maria Lograsso, a teacher in Michigan, told Newsweek that teaching children whose education has been disrupted due to the pandemic has been "challenging."
But she had been stretched thin, she said, even before the pandemic when she worked as a music teacher for Dearborn Public Schools. Some years, she taught up to 1,000 children.
She moved to Detroit Public Schools in September 2020, where she worked at an elementary school teaching a smaller group of students. But she has recently moved to a different school district, Harper Woods, to teach English as a second language to a small number of students.
She praised the COVID-19 mitigation strategies employed by Detroit Public Schools, but said the stress of teaching in-person took a toll. But a major factor into her decision to leave was that the "top earning ability is just pitiful."
Teachers need to achieve goals, to even be eligible for the minimum raise available, she said. "The pressure of teacher evaluations is extraordinary," she said.
People she knows who have left the profession for corporate jobs have no regrets, she said. "They're seeing things like paid parental leave, no judgement when taking sick or vacation time, things that are immediately relieving to them, and are helping their mental health, she said. "And I think, good for them."