America's Troops Face a Housing Crisis; Georgia Sen. Warnock is Stepping Up
It's not easy being a U.S. Marine. It's not easy being a single mother. And it's not easy being able to afford housing in Southern California. For Staff Sergeant Elizabeth Deanes, who belonged to all three of these groups, making ends meet was a challenge.
Positioned at the "E-5" pay level within the military's nine ranks of enlisted member pay for most of her 2013-2020 stationing in San Diego, Deanes could not afford housing near the MCAS Miramar and Camp Pendleton Marine bases.
To afford a place for her and her son, she had to live 30 minutes away in an area she describes as "dangerous," in a home without air conditioning. Still, this cost stretched her finances and with the added expense of daycare, Deanes said her situation was "tight."
Since becoming an E-6 in 2020 and moving shortly thereafter to the Marine Corps Logistics Base in Albany, Georgia, where rents are significantly cheaper, Deanes said her situation has improved. Yet, for service members in lower pay tiers, housing affordability remains a major issue.
"You have more junior Marines, the E-5 and below, that are forced to live in more dangerous areas or even commute far distances because that's what the [Basic Allowance for Housing—BAH] will allow them to do," Deanes told Newsweek. "They don't make enough in their base pay to compensate for the lack of BAH to live in more desirable areas."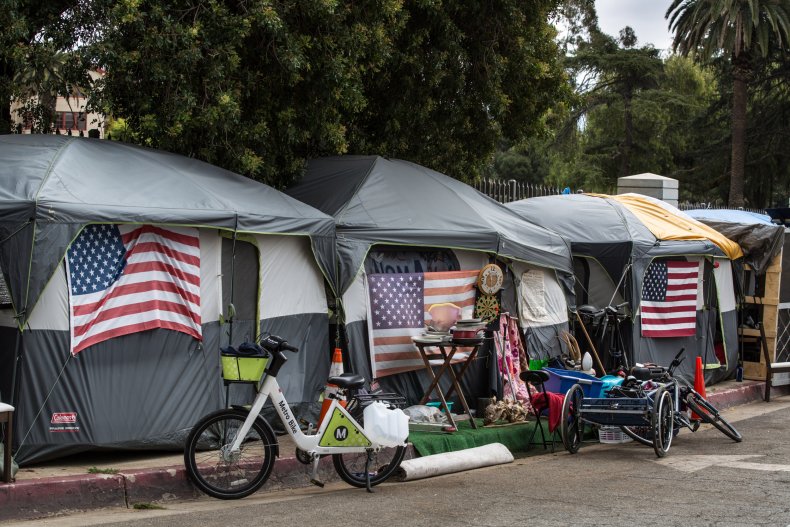 The Basic Allowance for Housing provides compensation for "equitable housing" in areas where government quarters are not provided, the Department of Defense (DOD) writes. It is calculated based on location, pay grade, and dependency status. According to the DOD's BAH calculator, an E-5 with dependents living in San Diego would receive $2,871 a month in compensation, whereas an E-6 with dependents in Albany would get $1,152.
The BAH is recalculated each year to keep up with shifting costs. However, some in the defense community question how resilient it is during a time when, despite the overall inflation rate falling by 0.6% for the month of July, the cost of shelter jumped by 5.7%, according to a report released Wednesday by the Labor Department.
And although military pay increases are predicted to rise by 4.6% in 2023, that jump is anchored to dated version of the Employment Cost Index (ECI). Seamus Daniels, associate director for Defense Budget Analysis at the Center for Strategic and International Studies (CSIS), points out that the pay increase is based on the ECI calculated in October 2021, at a time when the inflation rate sat at 6.2%, compared to the 8.5% facing the country today.
"Given the high rate of inflation over the past year, there may be shortfalls because that ECI pay raise isn't taking into account recent inflation," Daniels told Newsweek. "So, even though the BAH is pegged to housing costs and what's going on in specific areas, servicemembers can still face challenges because the pay raise this year may not be enough to cover the impact of inflation."
On top of this, the BAH does not factor in considerations like nearby school districts that servicemembers like Deanes must consider when selecting suitable housing. It's also not designed to cover 100% of housing costs. In FY2015 Congress changed the BAH so that the DOD could place "cost sharing" provisions on servicemembers, meaning it currently covers 95% of estimated shelter costs instead of 100%.
Democratic Senator Raphael Warnock of Georgia intends to change this, introducing four separate acts to this year's National Defense Authorization Act (NDAA) that he says will make housing more affordable for America's troops.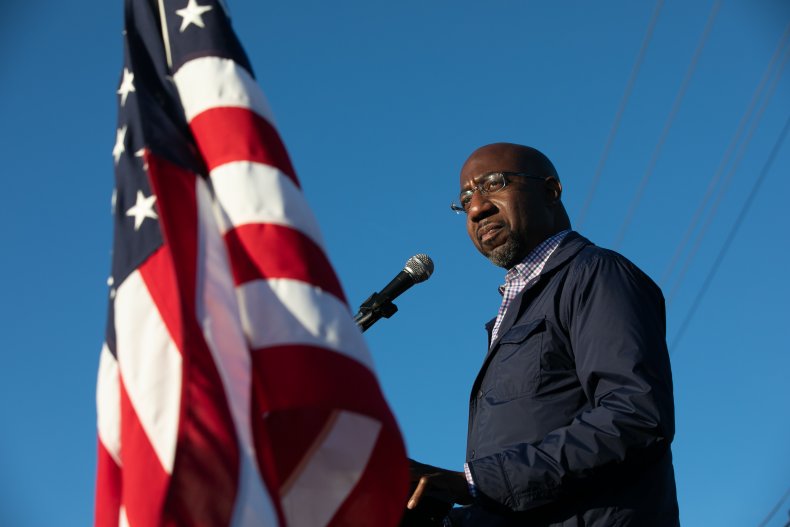 "As Georgia's voice in the Senate, I've made it a priority to visit Georgia's military installations, and one of the issues I hear about most frequently from servicemembers and military leaders is about the challenges servicemembers face finding and paying for housing," Warnock told Newsweek. "That's why I introduced this package of legislation to take a comprehensive approach to tackling military housing challenges. I look forward to securing all of these bills in the National Defense Authorization Act before it passes the Senate."
Two of Warnock's four bills specifically address the BAH: The Basic Allowance for Housing Restoration Act and the BAH Calculation Improvement Act.
The BAH Restoration Act will increase the housing allowance for servicemembers by nixing the Congress' FY2015 order to bring the BAH back to a full 100%. The BAH Calculation Improvement Act instructs the DOD to analyze the "efficiency and accuracy" of the current allowance in order to determine whether it should be calculated more often and if it should include school districts as a factor in that calculation. Warnock's office said the act also aims to make BAH calculation more "transparent."
"Our servicemembers and military families sacrifice so much to defend our freedoms," Warnock told Newsweek. "The last thing they need to be worried about is keeping a roof over the heads or making ends meet, but sadly that's the case for too many of our servicemembers in Georgia and across the country."
However, beyond concerns regarding compensation, many military members face the reality of limited housing options in the areas they're stationed. DOD officials told Newsweek that it has seen increased demand for affordable off-base housing since May of 2021 during its summer base-change season. At this same time, demand for shelter has seen a rise while available housing has dwindled in wake of the COIVD-19 pandemic.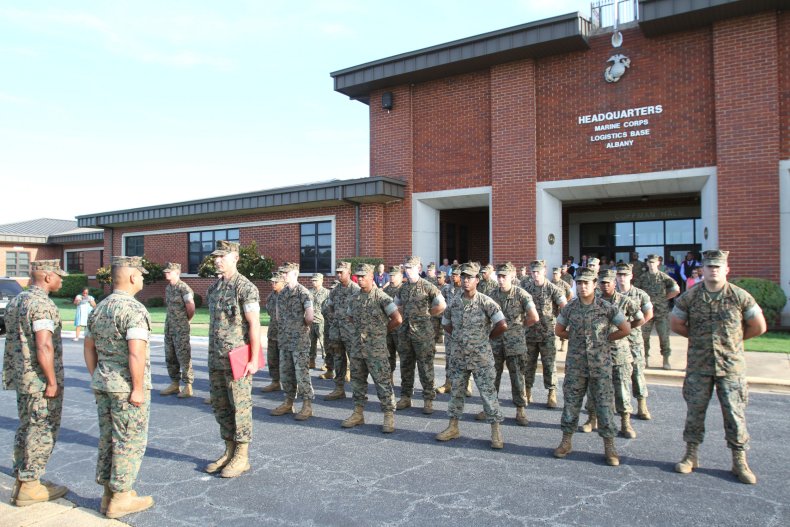 When it comes to addressing the scarcity of housing, Pentagon officials say the Department has the infrastructure in place to help meet servicemembers' needs. The Housing Requirements and Market Analysis (HRMA) assesses the "suitability and availability" of an area's private sector rental market compared to the military population's needs in order to respond to a specific base's long-term housing demand.
However, Pentagon Spokesperson Major Charlie Dietz said this process is not intended to address short-term housing requirements, such as those brought on by significant market changes caused by events like the COVID-19 pandemic. This can make responding to rapid shifts in housing demand a challenge.
"It can take five or more years to increase on-base family housing through traditional military construction, given the federal budget cycle and the fact that military construction projects require congressional authorization and appropriation," Dietz told Newsweek.
"Likewise, increasing on-base privatized housing beyond the number of homes required in the project legal agreement typically takes more than two years," he added. "This is because such additional housing development typically requires either a government cash equity investment to pay for the additional homes, or the conveyance of government housing units that are built using military construction funding — both of which require congressional appropriation and authorization of military construction funds."
Warnock is also aiming to address these issues.
Through the Building More Housing for Servicemembers Act, the DOD will create a report assessing the feasibility of acquiring property for housing development near its bases that face shortages. From there, three pilot programs will be created. One will use the military's Rental Partnership Program to spur the development of private housing by assuring future tenants.
The bill's two other provisions will see the DOD partner with the Department of Housing & Urban Development. Under this partnership, the two will provide financial incentives to privatized military housing developers to boost housing for low-income servicemembers and civilians. It will also require the two departments to operate a grant program through the Office of Local Defense Community Cooperation that will also address the housing needs of low-income servicemembers.
Supplementary to this action is Warnock's Increasing Homeownership for Servicemembers Act, which instructs the Pentagon to conduct research into the barriers to homeownership facing America's servicemembers. Through this, the Senator hopes troops will be better able to overcome obstacles to home ownership that inhibit their ability to build wealth. The Department of Veterans Affairs reports that some 38,000 vets face homelessness in 2022.
Deanes believes these are the kinds of steps that will greatly improve the quality of lives of junior enlistees and those nearing the end of their term who may be interested in acquiring a home of their own and starting a family.
"[Warnock's bill] would alleviate a lot of financial burden and a lot of stress," Deanes told Newsweek. "And on a bigger scope, I think that prioritizing housing and BAH will probably increase Marines' desires to stay in the Marine Corps."