America's Worst Kept Secret. Our Military Is Deficient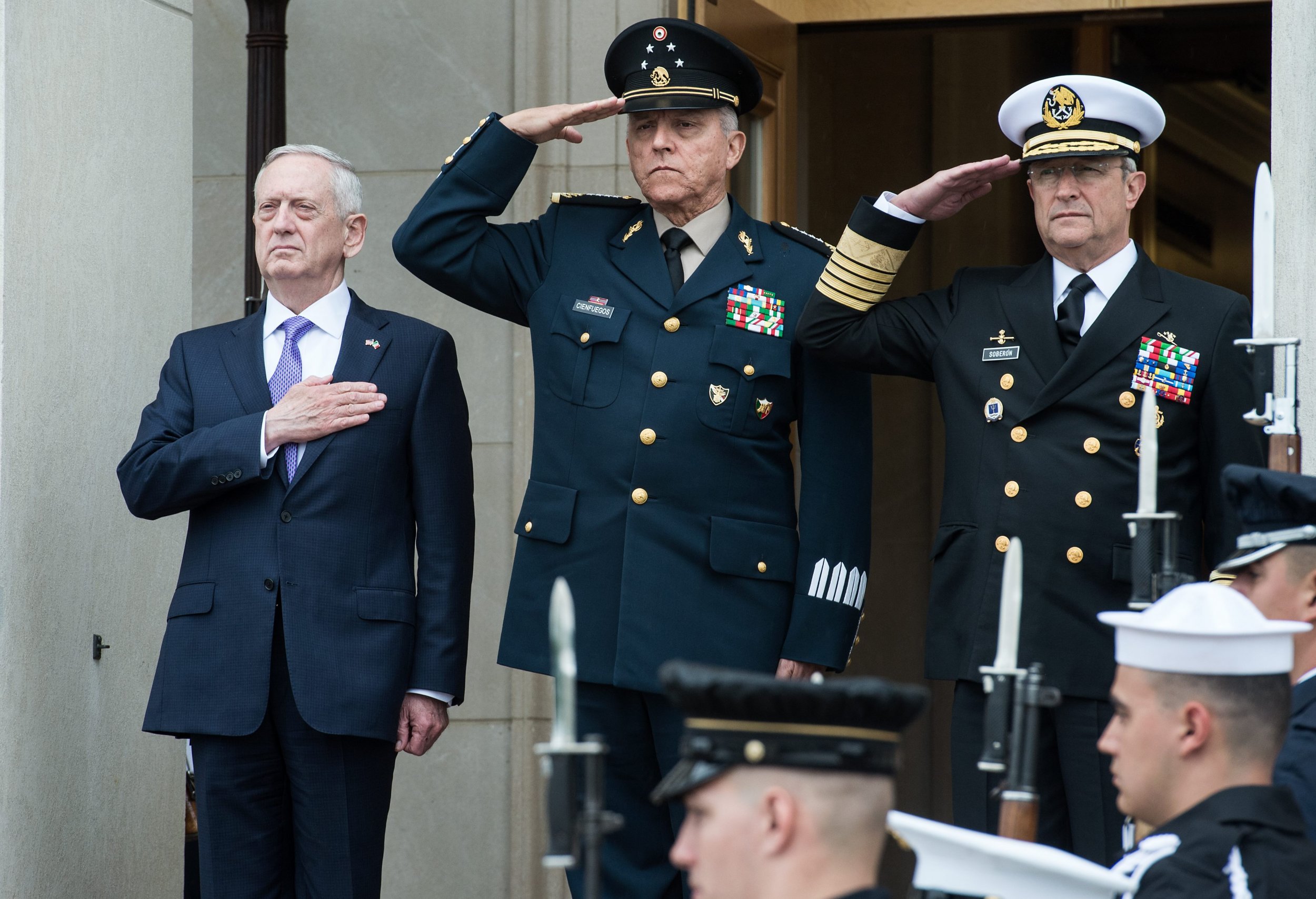 This article first appeared on the American Enterprise Institute site.
In recent years, the military has made an annual rite of presenting its readiness shortfalls on Capitol Hill and, in turn, in the press, but it appears that's going to change.
According to a recent memo from the Pentagon's spokesman Captain Jeff Davis, obtained by the National Interest, Secretary of Defense James Mattis has directed the services to curtail their public discussions of readiness issues by classifying more readiness information and ordering defense personnel to keep their mouths shut.
Ostensibly, the logic behind the guidance goes as such: by telegraphing low readiness rates for key weapons systems, insufficient training hours for pilots and soldiers, and maintenance backlogs for ships, the US hands its adversaries vital information about our military's weaknesses.
That logic has its merits; our adversaries certainly gain when they know granular details about, for example, forward-deployed forces.
However, Davis's "stop order" is also, intentionally or not, politically convenient.
The president campaigned in part on a promise to rebuild the military and undo the damage of the previous administration. So far, that's not happening.
Despite ordering an internal Pentagon readiness review and vowing a "historic" increase to the defense budget, including $30 billion of new money this year, the promise remains largely just that.
Of that $30 billion, only $15 billion was appropriated, and the administration's upcoming budget request will not be sufficient to address the long-term readiness shortfalls plaguing the military.
Moreover, Congressional leaders have already acknowledged that will likely not increase significantly in 2018. In short, if anything, readiness problems will remain and may even grow worse as the Pentagon shuffles money around to meet new demands in the Middle East, Asia and Afghanistan.
If interpreted too strictly, the Pentagon's effort to reduce reporting and discussion of readiness levels will run counter to the administration's attempts to garner political support for rebuilding the US military. Readiness is the one military topic that carries perhaps the most salience with the American public.
Discussions of F-35 production lines and software problems likely will not make much of a dent in how the broader citizenry sees the state of the US military.
But even civilians know that a soldier, sailor, airman, or Marine should not be asked to go into harm's way insufficiently trained or armed. It's part of the contract the general public knows it owes the all-volunteer force: You won't get rich serving our country, but we will make sure you are at your best when we send you abroad to face our adversaries.
And, more broadly, what does it say about America's military that it must now censor itself in order to appear strong? Captain Davis's email directed that, when the press visits bases or installations, the military "must always project strength."
But putting on the veneer of readiness is little more than posturing, not genuine strength.
Our adversaries have watched for eight years as the country divested in the military, shrinking the force, allowing readiness to fall dramatically and skipping yet another generation of modernization. They're not so clueless as to have missed these facts.
Keeping readiness rates a secret only serves to hide the obvious from ourselves.
James M. Cunningham is senior research associate at the American Enterprise Institute's Marilyn Ware Center for Security Studies.