College Warns of Drunk, Sexually Aggressive Alumni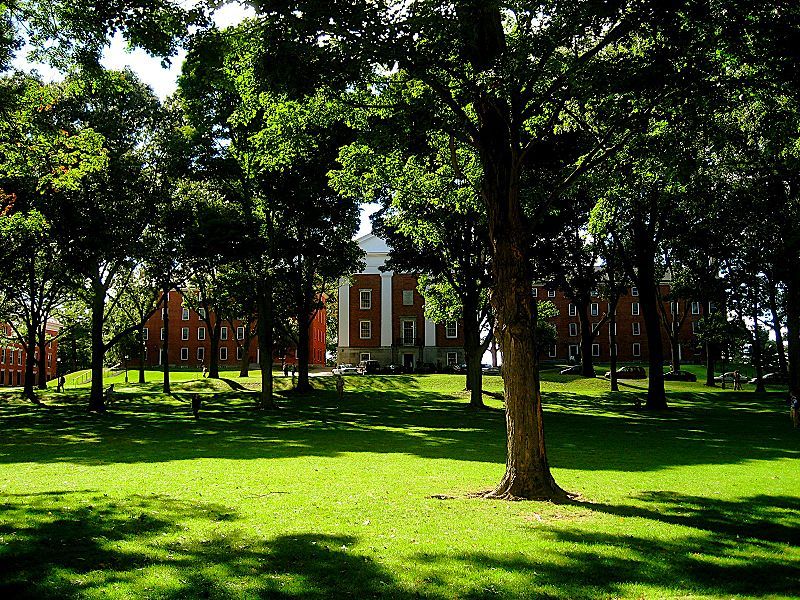 Some students at Amherst College are upset after receiving an email from a residential area coordinator last week that advised them to watch out for "unwanted sexual advances" from nostalgic alumni over homecoming weekend.
Newsweek obtained the memo, which coordinator Dominick Usher sent to resident counselors to "share with all of your residents about how best to have a safe and fun homecoming weekend." Wedged in between tips on drinking responsibly and trash disposal was a warning to keep an eye out for drunken alumni:
"Keep an eye out for unwanted sexual advances. A lot of alums come back for Homecoming pretty jaded with the bar scene and blind dating of the real world and are eager to take advantage of what they now perceive to be an 'easy' hook-up scene back at Amherst. Also, many alums tend to be pretty drunk all weekend long. Alert your residents to this unfortunate combination and keep an eye on your friends, your residents, and yourself."
Dana Bolger, an Amherst senior and organizer against campus sexual violence, said the advice was disheartening given the national publicity the elite private college received last year after former student Angie Epifano's account of her on-campus rape went viral and helped ignite a national reform movement regarding the way colleges handle sexual assault.
"It's so disillusioning how Amherst continues to task women with the burden of not being raped rather than imagining and creating a world in which women can walk around this campus on Homecoming without having to guard themselves from being assaulted," Bolger told Newsweek. "It's 2013, but with emails like that, it doesn't really feel like it."
The administration is "trivializing rape by sexualizing it when it's really a violent crime," Epifano said. "They're trying to humanize rapists by insinuating that these normal people can't have sex in the real world, so that's what's going to make them want to rape you."
Amherst spokesperson Peter Rooney told Newsweek in an email that the memo was intended to be an internal communication between resident counselors and had been forwarded to students "inadvertently." The administration has sent similar messages in years past, he said, but doesn't intend to do so going forward. The warning "certainly wasn't intended to cause offense, but to ensure a safe and festive Homecoming weekend for students and alumni alike," Rooney wrote. "With the exception of Amherst losing the football game, that's exactly how the weekend turned out to be!"
The Amherst alumni network didn't respond to a request for comment. However, one man posted this comment on a Facebook page entitled "Fixing Amherst's Sexual Violence Problem" on a thread where students and alumni were debating the issue:
"Please don't make alums out to be the enemy. It's detrimental to the continuing spirit of Amherst. I understand your concerns, and while there is definitely some merit to them, please be careful of the tone. More often than not alums come back to visit old friends and reinforce their ties with the Amherst community. Just think about how comments like this affect the alumni as a whole and their desire to return for the homecoming experience. Remember that the way former students are treated has a big impact on the success of reunions and fundraising campaigns for the college as well."
Update: President Biddy Martin released a statement apologizing for the memo and calling Rooney's statement "inadequate." Read it here.