Amid Coronavirus Fears, Royal Caribbean Cruises Bans Guests With Chinese, Hong Kong or Macau Passports
Royal Caribbean International announced Friday anyone holding a passport from China, Hong Kong or Macau would be unable to board any of its cruise ships throughout February.
The cruise line company said it had consulted with experts and public health authorities before announcing the changes. Those banned include anyone holding passports from China, Hong Kong or the Chinese special administrative region Macau, regardless of where they were living.
Royal Caribbean also announced that there would be extra screenings at cruise terminals for anyone who shows flu-like symptoms or anyone who has been in contact with people who have visited mainland China, Hong Kong or Macau in the last 15 days. In addition, any guest with fever or low blood oximetry—or the amount of oxygen in the blood—will not be allowed to board.
"We know that these steps are very conservative, and we apologize that they will inconvenience some of our guests. We regret to have to do this, but it is our responsibility to maintain a safe and healthy environment onboard our ships, as well as in the ports we visit," the company said in its statement.
Newsweek reached out to Royal Caribbean for further comment.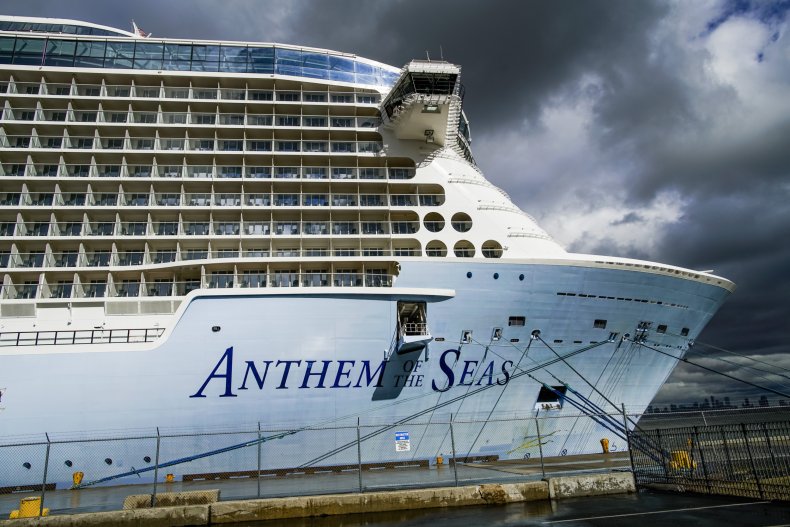 The decision to ban travellers with Chinese, Hong Kong or Macau passports comes shortly after four passengers from a Royal Caribbean ship in New Jersey were sent to a hospital after it was discovered they had been to China 12 days ago. The passengers did not show symptoms of coronavirus, and the ship has been cleared to depart.
So far, there have been 12 confirmed cases of coronavirus in the United States. All but two involve people who had recently been to China; the other two became sick after their spouses returned from Wuhan, China, the epicenter of the outbreak. Worldwide, the coronavirus has infected over 28,000 people in 25 countries and killed 565. The majority of the cases—and all but one death—have been in China.
President Donald Trump signed a proclamation January 31 keeping foreign nationals from entering the United States if they were in mainland China within 14 days before they arrived to the U.S.
Department of Health and Human Services Secretary Alex Azar also announced that U.S. citizens in the Hubei province, where Wuhan is located, will receive 14 days of mandatory quarantine.
Symptoms of the coronavirus include fever, coughing and shortness of breath. However, since these symptoms are common, it requires a test from the Centers for Disease Control and Prevention to determine if a person truly has coronavirus.