These are difficult days in America. Most of us have never seen anything like this in our lifetimes. Coronavirus has afflicted over a million Americans, killing nearly 60,000. All in just over a month. The economy teeters on the brink of devastation. Unemployment exceeds 20 million.
Yet, in this unprecedented time, something else unprecedented has occurred concurrently. Something inspiring. Something largely overlooked by the national press.
While sheltering in our homes, praying for our loved ones and mourning those we've lost, America has embarked upon one of the largest crowdfunding campaigns in online history. Together, while isolated, thousands of citizens have raised approximately $47 million to date for the CDC Foundation's All of Us campaign (www.give4cdcf.org).
The funds are being used to help health care workers on the front lines, serve vulnerable communities and expedite research, as well as meeting many other urgent needs. This is one of the remarkable things about our great nation. In extreme scarcity, Americans have chosen extreme generosity.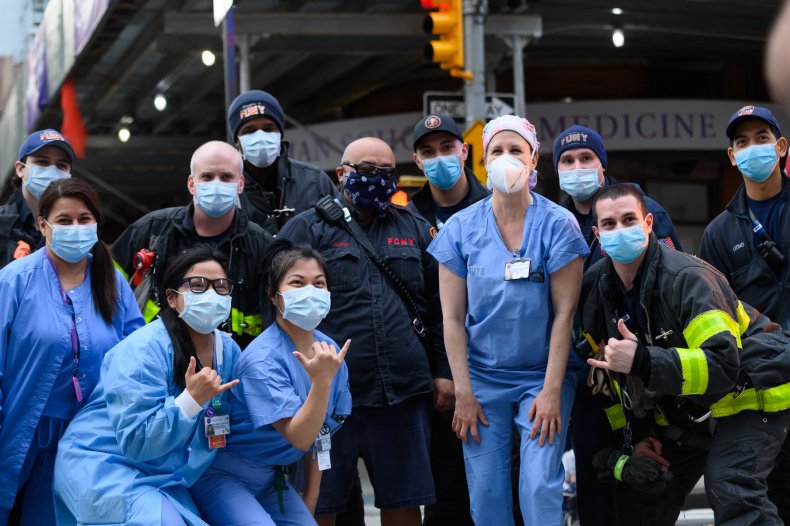 While the buoyancy of the campaign has been assisted by some large gifts, the small (yet huge) donors have propelled it. These are the thousands of everyday Americans who couldn't afford to give $10 but gave $1, or who couldn't afford to give $100 but gave $10.
Our company, Charidy, is built upon a fundamental principle ignited and inspired by the Lubavitcher Rebbe, Rabbi Menachem Mendel Schneerson: However powerful a negative force might be, the counteracting positive force must be more powerful. However overwhelming a challenge might be, our collective goodness must be even more overwhelming.
Charidy has facilitated many crowdfunding campaigns for charities around the world, to the tune of over $500 million this past year alone. But we have never been faced by such a crisis before. And we have never seen such a unifying, heartfelt response.
In a time of such grave anxiety—in a moment where everyone seems to be inward-looking, struggling with loss or loneliness—the public has still found the will to help give back to those in need.
This terrible virus has revealed who we truly are. Instead of covering and obfuscating responsibility, instead of authoritarian suspension of virtually all civil liberties and human rights, America has bonded as one nation, under one star-spangled heaven.
Despite our diversity of ideas, politics, religions and ethnicities, our country has banded together in all 50 states to meet the challenge, choosing to do what's right—by free will and heartfelt commitment.
We've laid aside our anxiety to help encourage those who feel isolated and scared. We've stocked food kitchens, and we've delivered food to the elderly. And, in the case of our religious communities, we have forgone the normal traditions of our holiest days, in order to serve the common good.
Yes, there's always been a ray of sunshine circling these dark clouds, and this is why America will continue to be a shining light in the world. Because even in scarcity, Americans will always choose to help someone in need.
Yehuda Gurwitz is the CEO of Charidy.com, the world's leading crowdfunding platform for charities, whose mission is to empower every individual to create a better world.
The views expressed in this article are the author's own.