Amid Dialogue With Serbia, Kosovo's NATO Membership Hangs in the Balance
NATO forces remain critical to the stability of the Balkans more than 23 years after the military alliance launched a campaign to prevent genocide there, Kosovar officials say.
NATO forces have played a crucial role in ensuring that simmering tensions in recent months between Kosovo and Serbia do not spill into open conflict. On July 31, shots were fired in northern Kosovo, where ethnic Serbs protested against Kosovo's new border policies. Serbia views Kosovo as a rogue province. Kosovo declared itself independent in February 2008.
The visit of Serbian Prime Minister Ana Brnabić to Kosovo this week is seen as a possible easing of tensions in the short term. However, Serbia's geopolitical alignment with Russia could lead to further conflict in the future.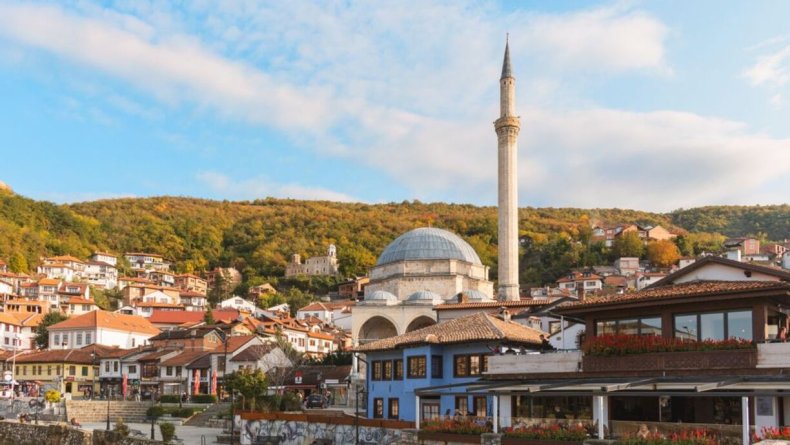 First Deputy Prime Minister of Kosovo Besnik Bislimi said in an earlier extensive interview that NATO remains critical to security in the region.
"There's only one country where NATO had to intervene because of this genocide: Kosovo," Bislimi said.
Bislimi said Kosovar leaders are in constant contact with NATO's peacekeeping Kosovo Force (KFOR), which has been in the country since 1999. This includes 635 U.S. military personnel who train Kosovo's security forces. Recently, Kosovo requested a permanent NATO military presence from the alliance, a move that Serbia and Russia may see as a provocation.
Bislimi is confident that at least 1,000 more NATO peacekeepers could be quickly deployed should Serbia escalate tensions. "Even if it is low, we have to be worried. Joining NATO has always been our priority," Bislimi said.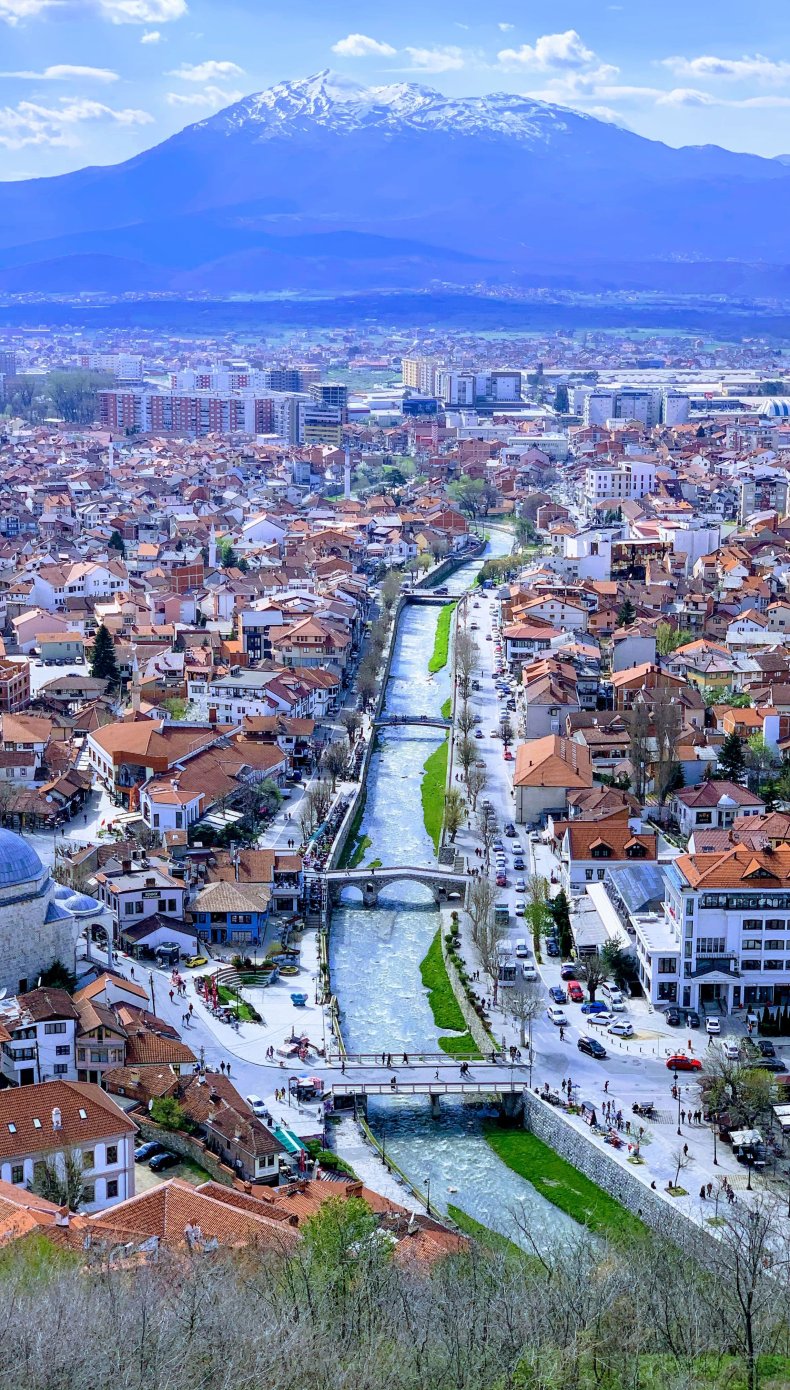 Bislimi went on to say, "In this context, we are trying to speed the process of transforming our security forces into a real army. We have doubled the budget for military spending, but it's still low by the normal standards," which is currently about 1.3 percent of the country's GDP—much lower than NATO countries and lower than Serbia's defense budget.
Asked whether the Ukrainian conflict will hasten Kosovo's admittance to NATO, Bislimi said, "It's still too early to have a conclusive answer. We hope that this crisis, in addition to uniting Europe, has shaken them a little bit to reflect on their past mistakes."
"If you look closely at developments in Ukraine, you see a repetition of history. We have seen this before here with Serbia versus Bosnia, Serbia versus Kosovo, and it's not good if we fail to see the implications and respond to them," said Bislimi.
"The implications of this are that if a country has aggressive territorial approaches toward neighbors, it's good to respond immediately at the beginning, and you don't try to compromise. Because compromise will only increase the legitimacy of this false request and the probability that isolation will happen," Bislimi said.
Lisen Bashkurti, an Albanian diplomat who serves as president of Albania's diplomatic academy said in an email statement that "soft security" issues, such as organized crime and corruption, are often cited as reasons to prevent Kosovo from being admitted to NATO.
Yet, Bashkurti said that Serbia is seen as "a destabilizing force in the Balkans," because it remains under "Russian influence" and uses "Russian tactics," which include purchases of Russian and Chinese armaments that exceed defense needs.
This story was provided to Newsweek by Zenger News.