Amid Foreign Crises, Obama Takes Solace in U.S. Economic Turnaround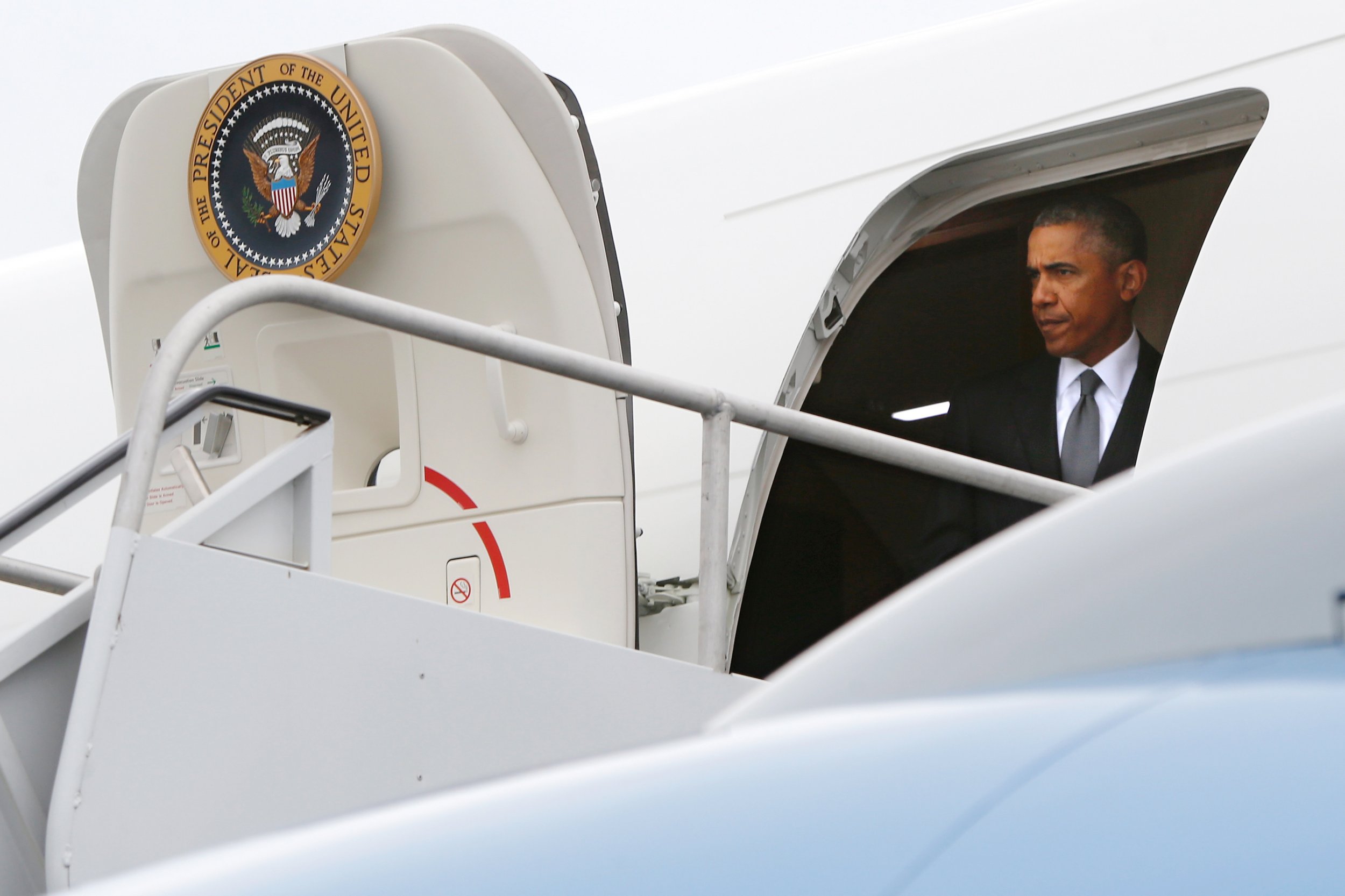 Throughout much of his presidency, Barack Obama has been under siege about the state of the U.S. economy.
But with economic growth now far more robust than when he took office, he is finding some measure of solace on the domestic front while a number of crises rage abroad.
With his handling of foreign policy under fire in confronting challenges from Ukraine to the Middle East, Obama made a Labor Day trek to Milwaukee's annual Laborfest event to underscore how he feels his leadership on the economy has paid off.
"I just want everybody to understand because you wouldn't always know it from watching the news," he said. "By almost every measure, the American economy and American workers are better off than when I took office."
The national unemployment rate was 6.2 percent in August, down more than a percentage point from the year before, and a far cry from when he took office in 2009 with the economy in crisis. After a 2.1 percent contraction in GDP in the first quarter of this year, GDP rebounded at a 4.2 percent growth clip in the second quarter.
Still, the job market for many is unsatisfactory and some have given up looking for jobs. Also many of the proposals Obama has made to create more jobs, such as persuading Congress to accept an increase in the minimum wage and boost infrastructure spending, have gone nowhere, forcing him to act where he can with executive orders.
Obama took credit, however, for the improving economic picture by harking back to decisions he made early in his first term, when he led an effort to bail out the U.S. auto industry. He also said his signature healthcare law has made life better for American workers:
"America is stronger because of decisions we made to rescue our economy and rebuild it on a new foundation asking the simple question: is this good for ordinary Americans?"
With little more than two months to go until November mid-term elections, the president was greeted at the airport by Wisconsin Governor Scott Walker, a potential Republican candidate to succeed Obama in 2016.
Walker's Democratic challenger, Mary Burke, who had earlier said she would not be at the Laborfest event because it was an official event, not a political one, ended up meeting briefly with Obama backstage. A White House official confirmed the meeting, but had no details.
Obama made no specific reference to the state's governor's race, but he continued a pattern of criticizing Republicans at official events, blasting them for refusing to go along with his agenda in Congress and telling members of the audience who booed: "Don't boo. Vote!"
Foreign policy challenges will retake center stage this week when Obama travels to Estonia and to a NATO summit in Wales.