Amid Meth Resurgence, Police Often Can't Tell the Difference Between Trips and Mental Illness: Report
According to a recent article by Kaiser Health News, law enforcement these days are facing the dilemma of determining whether a person they encounter is either on methamphetamine or has a mental health issue. Figuring out the best response has been a challenge for authorities, amid a resurgence in meth throughout the nation.
Kaiser illustrated that example when Concord, New Hampshire Police Officer Brian Cregg was seeking a person on the run. He later found "Kerry," who had earlier laid underneath a woman's truck. According to Kerry, there was a contest and he told Cregg the prize was a new pickup truck if he could only find the truck with a key hidden underneath.
Local police knew Kerry from similar events, but decided his disposition was better explained by psychological issues rather than narcotics. But at the station, however, Cregg discovered "a tiny plastic bag of glistening white shards" from Kerry's pocket that looked like meth, according to the article. "This explains a lot," the officer said at the time.
Meth seizures are surging in the U.S., as reported by National Public Radio (NPR). In 2018, more than 67,000 kilograms of meth were seized by authorities––a 142 percent increase from the year prior.
In areas like Cregg's Concord, New Hampshire, where meth now accounting for 60 percent of drug seizures, the spike presents a delicate issue for the authorities, Kaiser reported.
"With somebody that's high on methamphetamine, you want to treat them a little firmer and control them," Concord Police Chief Bradley Osgood told Kaiser, "because they often are very volatile and aggressive, and you just want to treat that hostility differently."
According to an article published in Frontiers of Psychiatry, meth can induce a psychosis similar to presentations of schizophrenia. Recreational meth use has been associated both auditory and visual hallucinations, delusions and disorganized speech.
That's not exactly a far cry from some of the most common markers of schizophrenic episodes like distortions in perceptions, false beliefs, unclear or confused thinking and disorganized speech, according to the authors.
While providers should be able to parse the two, police officers may not possess the same clinical skills. Besides, the effects of meth can last for more than 72 hours, according to Kaiser.
"The possession of methamphetamine may be a clue, but teasing out the acute effects of methamphetamine versus a long-standing mental illness may take a longer period of time," Melissa Weimer, an assistant professor of medicine at Yale School of Medicine, told Kaiser.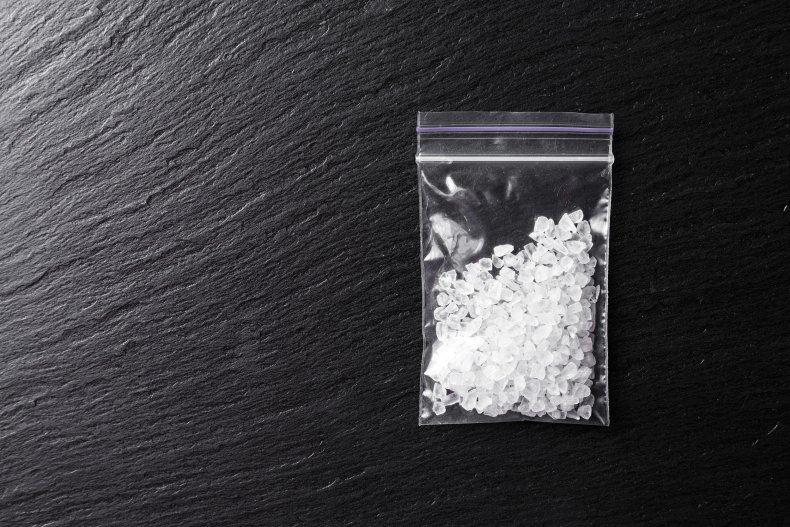 Meanwhile, plenty of folks have co-occurring disorders, whether they're psychological or substance-oriented in nature, according to American Addiction Centers (AAC).
More than 75 percent of meth users reported symptoms of anxiety, while 40 percent have a lifetime history of depression. On top of that, some research suggests an underlying genetic vulnerability linking schizophrenia and meth-induced psychosis, according to the AAC.
Law enforcement is increasingly called to respond to incidents involving people with mental health needs, according to a report by The Center for Social Justice Research, Teaching and Service (CSJ). To develop better assessment skills, some agencies have partnered with behavioral health groups.
Denver is one of at least eight cities considering an Oregon program called Crisis Assistance Helping Out On The Streets to decriminalize and improve the treatment of people with severe mental illness, according to reporting by NBC News.
The program could benefit Matt Vinnola, a 27-year-old battling "dual demons of drug use and chronic paranoid schizophrenia," according to the report.
Researchers believe the opioid crisis could have prompted the resurgence in meth use, according to Kaiser. As the government crackdown on opioid use became more restrictive, people turned to the black market for more illicitly-made substances, according to widespread reports.