Amid Racist Threats, We Must Do More to Disarm Hate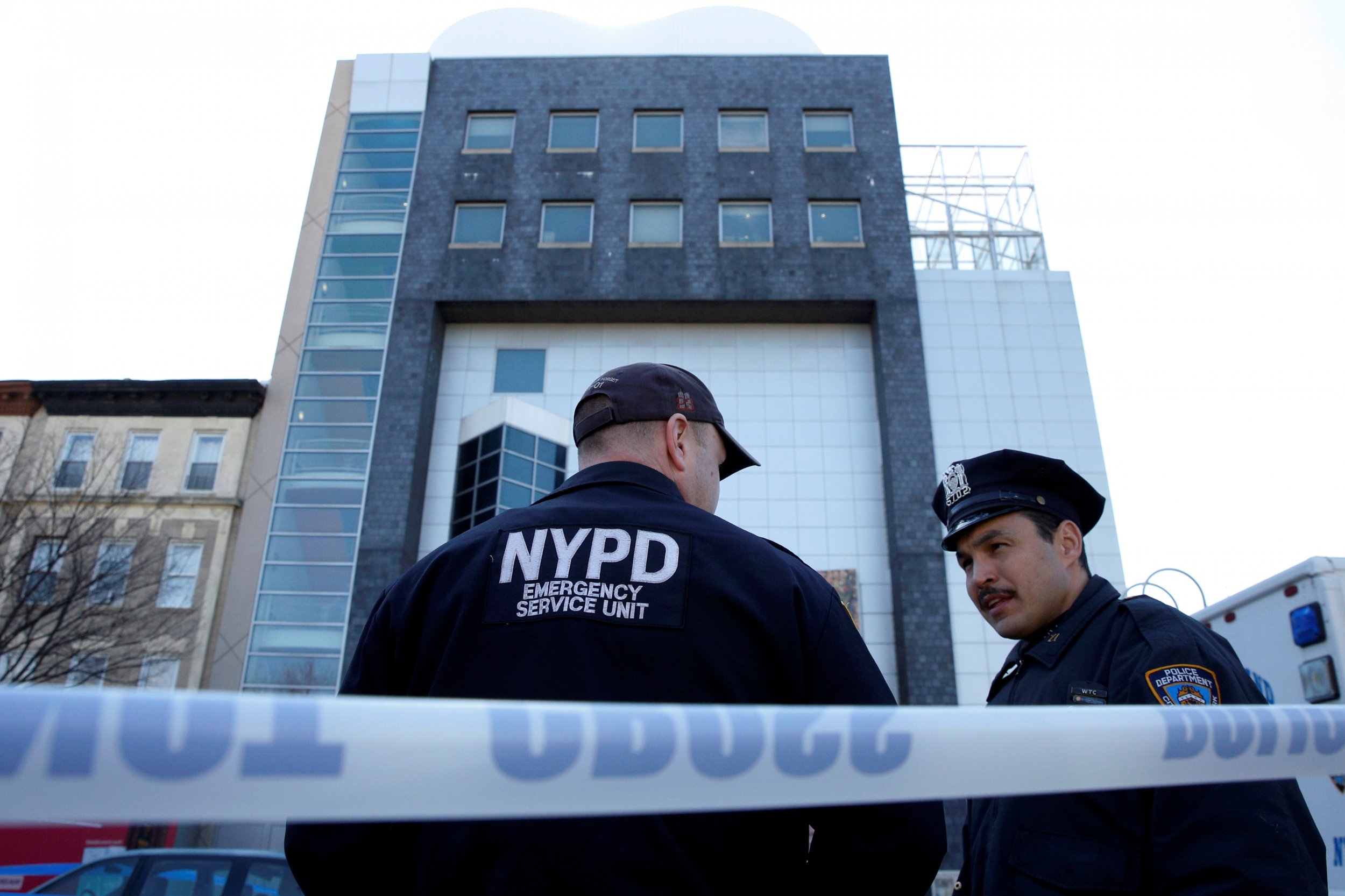 During the recent Jewish holiday of Purim, at least seven Jewish community centers in the U.S. and Canada received bomb threats. Altogether, Jewish institutions in North America have received more than 150 threats of violence since the beginning of the year.
Related: Bomb threat suspect Juan Thompson had 'affinity for Jews'
But rather than proposing policies that would make targeted and vulnerable communities safer, the National Rifle Association (NRA) is doing everything it can to gut our existing gun laws and advance its agenda of more guns for anyone, anywhere, no questions asked.
Make no mistake: Guns make hatred deadly. In fact, approximately 8,000 hate crimes each year in the U.S. involve guns.
I know firsthand how threats can turn violent and even fatal when individuals filled with hate have easy access to weapons. On a beautiful summer day in 2006, I was shot at the Jewish Federation of Greater Seattle, where I worked. Four of my female colleagues also were shot and—luckily—survived. Tragically, our colleague, Pam Waechter, was shot and killed that day.
In the more than 10 years since my shooting, the gun safety movement has made progress by passing gun laws that help keep guns out of dangerous hands. I have been proud to be part of that progress, working with Everytown for Gun Safety and Moms Demand Action for Gun Sense in America, as well as the Alliance for Gun Responsibility, in Washington state.
But now the gun lobby is doing everything it can to undo that progress.
The NRA poured more than $30 million into Donald Trump's presidential campaign—more than any other outside group—and now that he is in the White House, we know the extremist leadership of the NRA expects to get a return on that investment.
The gun lobby is already taking advantage of the early days of the Trump administration and the new Congress, doing everything it can to weaken our gun laws and advance an agenda of more guns everywhere, including weakening our federal background check system by making it easier for people federally prohibited from gun ownership to pass these checks; introducing legislation to force guns into our children's schools; and attempting to make it legal for dangerous people to carry hidden, loaded weapons in public everywhere—just to name a few examples.
As gun safety advocates, groups like Everytown and Moms Demand Action are the counterweight to the NRA. We must stand firmly opposed to the NRA's "guns everywhere, for anyone, no questions asked" agenda.
We're watching closely and will hold the line to ensure the gun lobby and the Republican administration don't undermine the will of the vast majority of Americans—including gun owners and NRA members—who know that Second Amendment rights go hand in hand with common-sense, responsible gun safety measures that save lives.
Even as we fight the NRA's efforts to destroy our gun laws, we see rays of hope. New legislation in Congress from Senator Richard Blumenthal (D-Conn.) would help fight hate crimes in America, provide support for victims of hate violence and increase the research on the intersection of hate crime and gun crime. The need for this bill could not be clearer.
Every year, we see how hate-filled people use guns to deadly ends. Already this year, in apparent hate crimes, two Indian men were shot—one fatally—in Kansas, and an American Sikh man was killed in Washington state. And transgender women of color are being shot and killed at horrifying rates.
Last June, America experienced its largest and deadliest mass shooting in history, when a gunman shot and killed 49 people and injured more than 50 people at Pulse, an LGBT nightclub in Orlando, Florida.
And barely a year earlier, a racist man terrorized a Bible study group at Emanuel African Methodist Episcopal Church in Charleston, South Carolina, when he opened fire, killing nine people and wounding one other.
In August 2012, a white supremacist targeted a gurdwara—a Sikh temple—in Oak Creek, Wisconsin. The shooter killed six people and injured four others.
These are just a few examples of the violence that occurs because our country allows people filled with hate and motivated to kill to have easy access to guns. Despite what the NRA leadership and many of our elected leaders maintain, having more guns in the hands of dangerous individuals puts all Americans at risk. Simply put, guns give people the means to wreak havoc and destruction on our country a lot more easily than they would be able to do otherwise.
This is not the kind of America we want to live in. We should aspire to live in a country where all Americans can exist and thrive in their safe spaces without the very real threat of being targeted, hurt and even killed.
We must come together as gun safety advocates, gun violence survivors, religious leaders and civil rights leaders to stand and fight back against extreme policies and rhetoric to disarm hate in all its forms, including racism, misogyny, homophobia, transphobia, xenophobia, Islamophobia, anti-Semitism and anti-immigrant views.
While we do not and cannot lead single-issue lives, we do know that by using our voices, votes and wallets, we can push back against the hateful rhetoric and intolerance that shape many of our country's political policies and realities. Together we must—and can—do more to disarm hate.
Cheryl Stumbo is a survivor of a 2006 shooting. The shooter shot six women, one fatally, at the Jewish Federation of Greater Seattle in a hate crime. She is a survivors organizing manager for Everytown for Gun Safety.