Amid Rumors of Explicit Grindr Messages, Tennessee State Lawmaker Resigns
A Republican Tennessee lawmaker is stepping down after a controversial career that included claims that he used gay dating app Grindr to send sexually explicit messages and nude photos to other men. His bio on the app allegedly said he had a "burning desire" to "get down and dirty" with other men.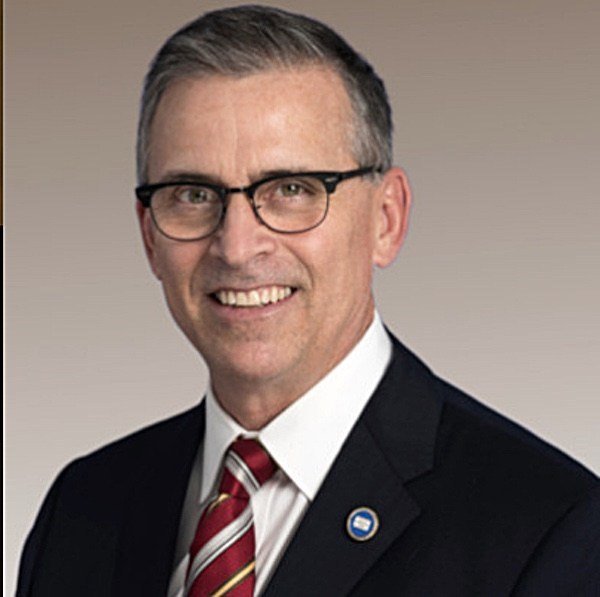 State Rep. Bill Sanderson
Tennessee General Assembly
Rep. Bill Sanderson, from Kenton, Tennessee, cited the health of his son-in-law, who was recently diagnosed with cancer, and his business as his reasons for stepping down.
Sanderson's voting record identifies him as a hard-line Republican who voted staunchly against LGBTQ interests. He has voted against bills that would have given access to bathrooms to trans students, strongly opposed the Supreme Court marriage ruling, supported two separate bills that allowed therapists and adoption agencies to discriminate against gay people, and voted against allowing municipalities in Tennessee to enact LGBT nondiscrimination ordinances.
But since 2011, photos and screenshots reviewed by political blog The Dog and Pony Show indicate Sanderson had been using Grindr for years. According to photos and screenshots reviewed by the blog, Sanderson would send the photos and messages to much younger men, frequently asking them to meet up.
In his profile, the politician described himself as in an open relationship. Sanderson has been married to his current wife since 2012. His first marriage ended in 2011.
Sanderson vehemently denied the charges against him in the blog post, and claims that the screenshots shown were fakes. But as blogger Cari Wade Gervin points out, the messages show him accurately describing when he was in Nashville or back at his winery, and use his personal cell phone number.
In one instance, Sanderson allegedly invited a University of Tennessee - Martin student to his winery and served him wine while the student was 19. According to the account, Sanderson also allegedly offered to give the student a massage and made suggestive comments to the student.
Ultimately, the meeting was interrupted when Sanderson's wife allegedly walked into the room, and the student says he was forced to make an excuse for his presence before leaving.
Sanderson's resignation comes at a time of broader political turmoil in Tennessee. The Speaker of the House, Glen Casada, recently decided to step down after allegations of campaign finance fraud. His chief of staff resigned after leaked text messages reveal he had made sexually explicit advances to multiple interns and at least one lobbyist. Four state politicians in the past four years have also come under accusations of multiple instances of sexual assault.
Sanderson says his motivations for stepping down were purely personal, and despite rumors that his private messages were being circulated around the capitol, he was not pressured to resign.