Amid Scandal, Poor Reviews, 'Rifkin's Festival' Lowest Grossing Woody Allen Film Ever
Amidst continuing controversy surrounding its director and a slate of poor reviews, Woody Allen's latest film, Rifkin's Festival, earned just $24,000 at the U.S. box office this past weekend.
This makes the movie the lowest-grossing feature of Allen's six-decade Hollywood career.
Starring Wallace Shawn and Gina Gershon, Rifkin's Festival opened in only 26 movie theaters across the United States. The film—the 49th directed by Allen—previously had its premiere at the San Sebastián International Film Festival in September 2020.
The largest single intake at a U.S. location was seen at Landmark Theaters in Los Angeles, which raked in $2,300 worth of tickets for the movie.
Internationally, the film fared slightly better, particularly in Spain—the country in which much of Rifkin's Festival is set. Despite these improved box office performances, the film had still grossed only $1.8 million worldwide at the end of the weekend.
Part of the low box office intake in the United States can likely be attributed to numerous average or below-average reviews from a number of industry experts.
The film currently holds just a 43 percent critic's score among 61 reviews on the film review website Rotten Tomatoes. Notably, Los Angeles Times film columnist Gary Goldstein called Rifkin's Festival "arguably [Allen's] worst," and Variety's Guy Lodges stated that the film "is the latest in a lengthy string of undistinguished bagatelles that might all be described as effortless, and not in an especially complimentary fashion."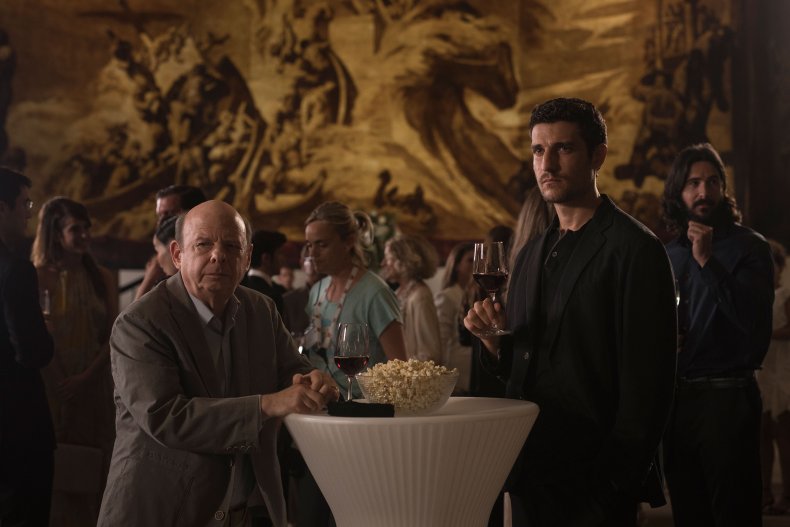 However, the more notable issue surrounding the film's low box office returns likely lies with its director's background.
Allen, 86, is one of the longest-working directors in Hollywood, and over his career has received four Academy Awards and nine BAFTAs. He has directed award-winning features such as Annie Hall, Blue Jasmine and Midnight in Paris.
However, Allen's reputation was scarred beginning in the 1990s, when he was accused of sexual abuse by his adopted daughter Dylan Farrow, then 7 years old. Allen has repeatedly denied these allegations, and has never been charged.
Despite this, Farrow has repeated her accusations multiple times since the 1990s, first speaking publicly about the allegations in 2013. She would later publish a letter in The New York Times that once again described the alleged abuse.
Allen's biological son, journalist Ronan Farrow, has also stood by his sister's allegations, criticizing his father on social media on a number of occasions. Ronan Farrow would later gain further fame by helping to expose convicted sex offender Harvey Weinstein, which sparked the #MeToo movement.
The allegations have caused Allen's career with Hollywood to be somewhat more subdued, although many of his films in the early 2000s continued to garner critical praise. However, following backlash from #MeToo activists and renewed interest in the allegations against Allen, Amazon, the original production house for Rifkin's Festival, canceled an $80 million contract with the director.
Rifkin's Festival was eventually picked up and distributed by a smaller production house, MPI Media Group. The company also reportedly distributed Allen's prior film, A Rainy Day in New York.
However, two people who seem to believe Allen's claims of innocence are the stars of Rifkin's Festival, Wallace Shawn and Gina Gershon. Shawn published a column in TheWrap in November 2021 stating that "I felt a great respect for him — and a great affection."
"If it's appropriate to condemn and shun a person because they did something reprehensible, it's not appropriate to condemn and shun them for doing it if they didn't do it," Shawn continued.
When TheWrap contacted Dylan Farrow for a reaction, her spokesperson told the outlet that "the idea that Shawn 'could validate Dylan's personhood and then go on to invalidate her life experience' was 'flawed.'"
Newsweek has reached out to Allen's agent for comment.