Amid 'Top 50 Greatest Rappers' Twitter War, Wale Says 'I Am One Of The Greatest'
A tweet sent on Monday by "The Brew Podcast" that ranked the "Top 50 Best Rappers Of All-Time" went viral as it sparked huge controversy among hip hop fans.
"Let's argue," the podcast said on Twitter, while tweeting out a list that had JAY-Z as the greatest rapper of all time. Rival Nas has the No. 2 slot.
The tweet in question featured other rappers in their top five like Joe Budden, Styles P and Black Thought. Number 46 through 50 are LL Cool J, Rick Ross, 50 Cent, Busta Rhymes and Lloyd Banks. Big names such as Pusha T, Drake and Lil Wayne make the cut, at 13, 23 and 37 respectively. But people wondered, for example, where noteworthy rappers like Kanye West and Lauren Hill were. There doesn't appear to be any reasoning behind the ranking (accolades, notoriety, or technique).
Music fans are up in arms on Twitter:
"Lupe is 20 on that list. Kendrick is 10. Biggie is 8. But JOE BUDDEN IS NUMBER 3!?" wrote one Twitter user, while another remarked: "Eminem at 28 lmaoooooooooooooooooooooo please fire whoever created this."
Joining in the conversation on Tuesday, American rapper Wale tweeted:
"I'm one of the greatest rappers of all time. There I said it..." the D.C. rapper tweeted. When a fan seemed to scoff at "one of the best" (as opposed to the best), Wale explained he was being humble to avoid a bigger controversy.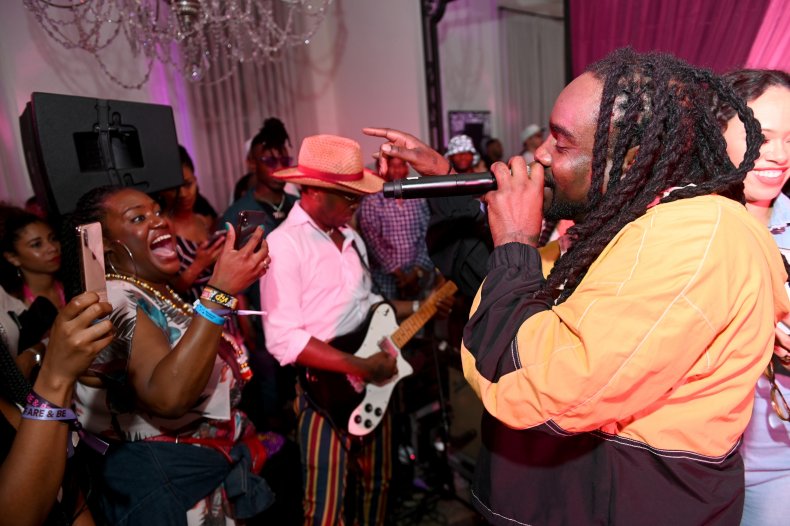 While this kind of list is a matter of personal opinion, hip hop enthusiasts seemed particularly beside themselves as to why Joe Budden was in the number three spot. Budden's only notable song that gained popularity is "Pump It Up" which was released in 2003. More recently, he is more known for his podcast, "The Joe Budden Podcast."
Twitter users were skeptical, ironically tweeting things like, "Did Joe Budden type this?"
The list purports that Budden is more influential than Biggie Smalls, Tupac Shakur, Ice Cube, Ghostface Killah, Method Man, Snoop Dogg, Bun B, Mase, Rakim, LL Cool J, and both members of Outkast (Andree 300 and Big Boi) — all of these rappers generally thought of as icons of hip-hop that helped to make it the dominant genre that it is today. The list also claims that Joe Budden is better than modern-day rappers like Kendrick Lamar, Lil Wayne, Pusha T, and T.I.
The omission of any female rappers on the list also sent out red flags on the validity of the ranking: big-name rappers like Nicki Minaj, Missy Elliot and Lauren Hill are notably missing.