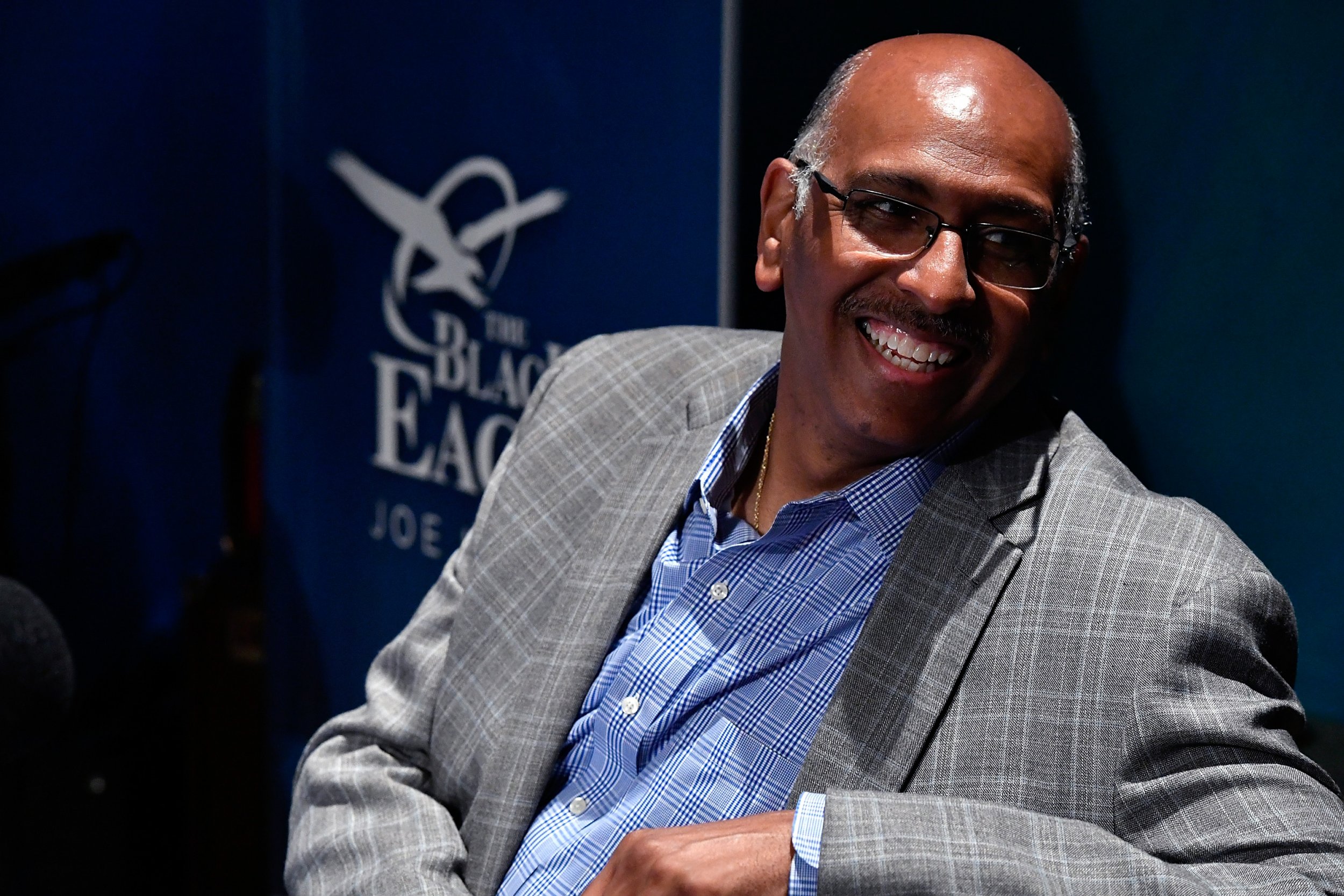 Appearing on MSNBC Friday morning, Michael Steele—former head of the Republican National Committee (RNC)—said the GOP has made itself a part of the "crazy" things President Donald Trump has done.
The folks on Morning Joe got into a discussion about Trump's in-house counsel appearing at an intelligence briefing about an FBI informant this week.
"This is another violation of constitutional norms," Scarborough said. "This is the president of the United States lying about what the FBI has been doing, lying about what the Republican FISA court judges have been doing, lying about what the Justice Department has been doing. Lying, lying, lying. Then battering the Justice Department, the FBI to have a briefing because they were, supposedly, quote 'spies in his campaign.' Then they go and have that briefing, and his criminal lawyer shows up."
"What the president's did team yesterday is something no other citizen in this country would be permitted to do," Steele responded. "And that is to have their counsel and their executive chief officer from their business, if you will, inside a meeting."
Scarborough jumped in to interject, "to figure out what evidence the FBI has against them in an ongoing criminal probe!"
"This is what twists my stuff in a knot," Steele concluded. "Republicans are complicit in this crazy. And they're sitting here now and dumbing down the system, they're disintegrating the very pillars of justice in this country. By going after those institutions like the FBI and the DOJ, but then permitting the president to behave in a way in which no other American citizen—and they no damn well that this is true—would be able to behave."
Steele was the lieutenant governor of Maryland from 2003 through 2007. He then headed up the RNC from 2009 through 2011. He recently criticized Republicans for striking a defensive tone amid a national conversation about gun reform following tragic, deadly school shootings.
"Simply put, the response to Santa Fe, like Parkland, has been defensive and tone deaf," Steele told The Atlanticin an article published this week. "Our arrogance and tribalism has drowned out the voices of the innocent to the point that it is easier to make excuses for the status quo than it is to protect our children."