Amid U.S. Gay Marriage Debate, Pope Affirms 'Traditional' Marriage Stance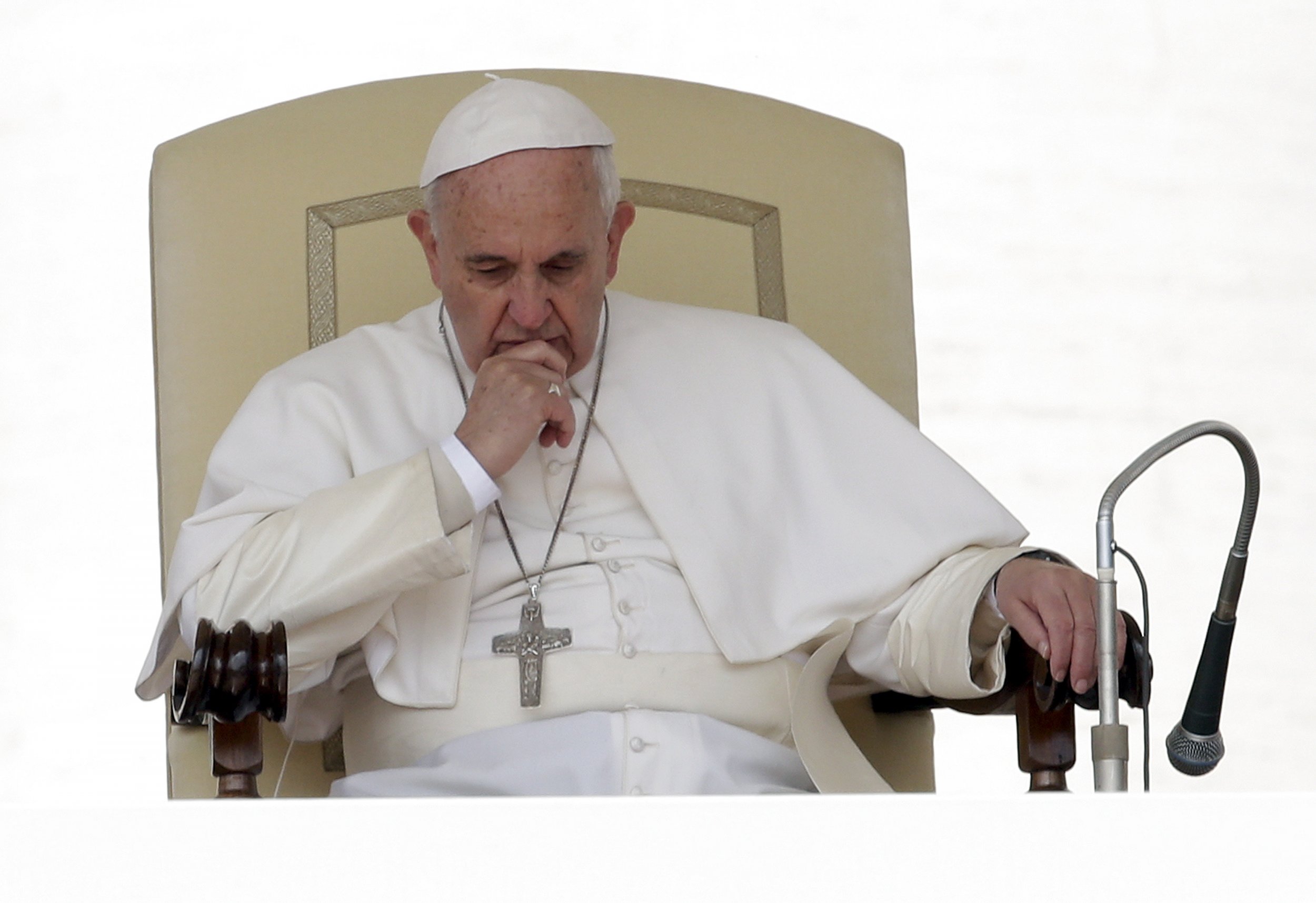 One day after the justices of the U.S. Supreme Court heard oral arguments in Obergefell v. Hodges—the outcome of which may dictate the future of same-sex marriage in the United States—Pope Francis on Wednesday publicly affirmed his stance on so-called traditional marriage between men and women.
Though he made no specific mention of the case before the court during his daily general audience, the pope reiterated his position that marriage is only between one man and one woman. "Jesus teaches us that the masterpiece of society is the family: the man and the woman who love each other," he said.
The leader of the Catholic Church lamented: "In many countries, the number of separations is increasing, while the number of children is in decline."
The issue of child-rearing raises hackles on both sides of the same-sex marriage debate. One group calling itself the Scholars of the Constitutional Rights of Children filed an amicus brief arguing that bans on same-sex marriage harm children of same-sex unions by denying them the "legal, economic and social benefits" of marriage. Another brief, filed by the Scholars of the Welfare of Women, Children and Underprivileged Populations, argues that "redefining marriage to encompass same-sex relationships will likely harm women and children, particularly those in disadvantaged communities."
"Christians do not marry only for themselves," the pope said. "They marry in the lord in favor of all the community, of society as a whole."