Amid Worldwide COVID Vaccine Shortages, Some Vets Are Injecting People with Dog Meds
Facing worldwide shortages of COVID-19 vaccine in poorer countries, some residents of Chile tried to make themselves immune to the virus by injecting themselves with medicine intended for dogs.
COVID-19 case numbers are increasing worldwide, with 5.6 million new COVID-19 cases reported globally in the last week. Cases have especially spiked in Brazil, India, Iran, Peru and Turkey. But while one in four people in rich countries have gotten a vaccine dose, only one in 500 people in poorer countries have, according to the World Health Organization's Director General Tedros Adhanom Ghebreysus.
As of April 23, the U.S. still reports around 60,000 new COVID-19 cases a day. But unlike the U.S. and other countries—such as China, the U.K., Germany and South Korea—poorer countries can't domestically produce their own doses. As such, they must secure them on the international marketplace. That has proven difficult for several reasons.
Some countries have tried purchasing cheaper vaccines like Russia's Sputnik or China's Coronavac, but the producers can't keep up with the demand, according to WLRN.
President Joe Biden has so far refused to ship U.S. vaccine stockpiles abroad. Biden has said he wants to ensure that Americans are inoculated before shipping doses to other countries. Despite this, Biden has made the U.S. the largest financial donor to COVAX, a global initiative to provide vaccines to poorer countries.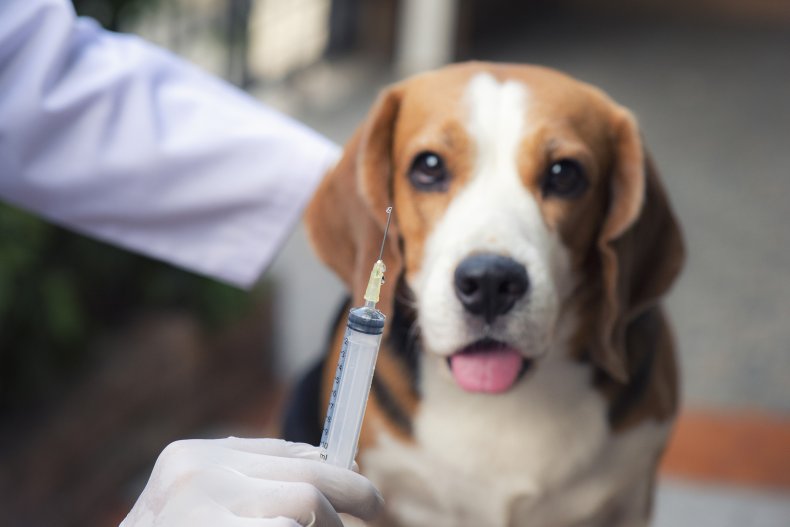 Despite Biden's investment, COVAX's stockpile has recently been beset by three problems. Foremost, there aren't enough vaccines available for purchase.
Second, because of its own skyrocketing COVID-19 case numbers, India recently reneged on its pledge to contribute its domestically produced Oxford-AstraZeneca vaccine to form a third of COVAX's reserves for that vaccine.
Third, there has been a global shortage the 2,000-liter bags in which the vaccine cells are grown for the Pfizer, Moderna and U.K.-based Novavax vaccines. The bag's producers have told some pharmaceutical firms that they could be waiting up to 12 months for new supplies as global demand has outpaced the rate of production, The Guardian reported.
As a result, UNICEF data showed that COVAX approved fewer than 2 million COVAX doses for shipment to 92 countries in the developing world during the first two weeks of April, The Los Angeles Times reported.
Last week, the agencies behind COVAX celebrated its delivery of 38 million vaccines to over 100 countries. But Brook Baker, a vaccines expert at Northeastern University, called the celebration "tone deaf" as the doses would only help 19 million people, or 0.25 percent of global population.
The vaccine rollout has gone better in Chile than in poorer countries. The country has administered approximately 13 doses for every 100 of its residents, according to NPR journalist Tim Padgett.
However, two veterinarians in Chile on Tuesday admitted to government health officials that they had inoculated up to 100 individuals with Óctuple, a medicine used to boost dogs' immune systems against eight diseases.
One veterinarian, Maria Muñoz, claimed to have given the medication only to themselves, their family members and employees. The other vet, Carlos Prado, said he only gave the medicine to himself. They did so at a time when the vaccination wasn't available, the Associated Press reported.
Óctuple doesn't make dogs immune to COVID-19, and no studies have shown that animal medications can make humans immune to coronavirus either. Óctuple contains live viral cultures that could've made its recipients ill, though none of them reportedly mentioned experiencing any illness.
Nevertheless, government health officials fined Muñoz 10 million pesos ($10,300) and Pardo just over 9 million pesos (about $ 9,200) for their actions.
Newsweek contacted the WHO for comment.