Amir Khan Sets Sights on Mayweather After Defeating Algieri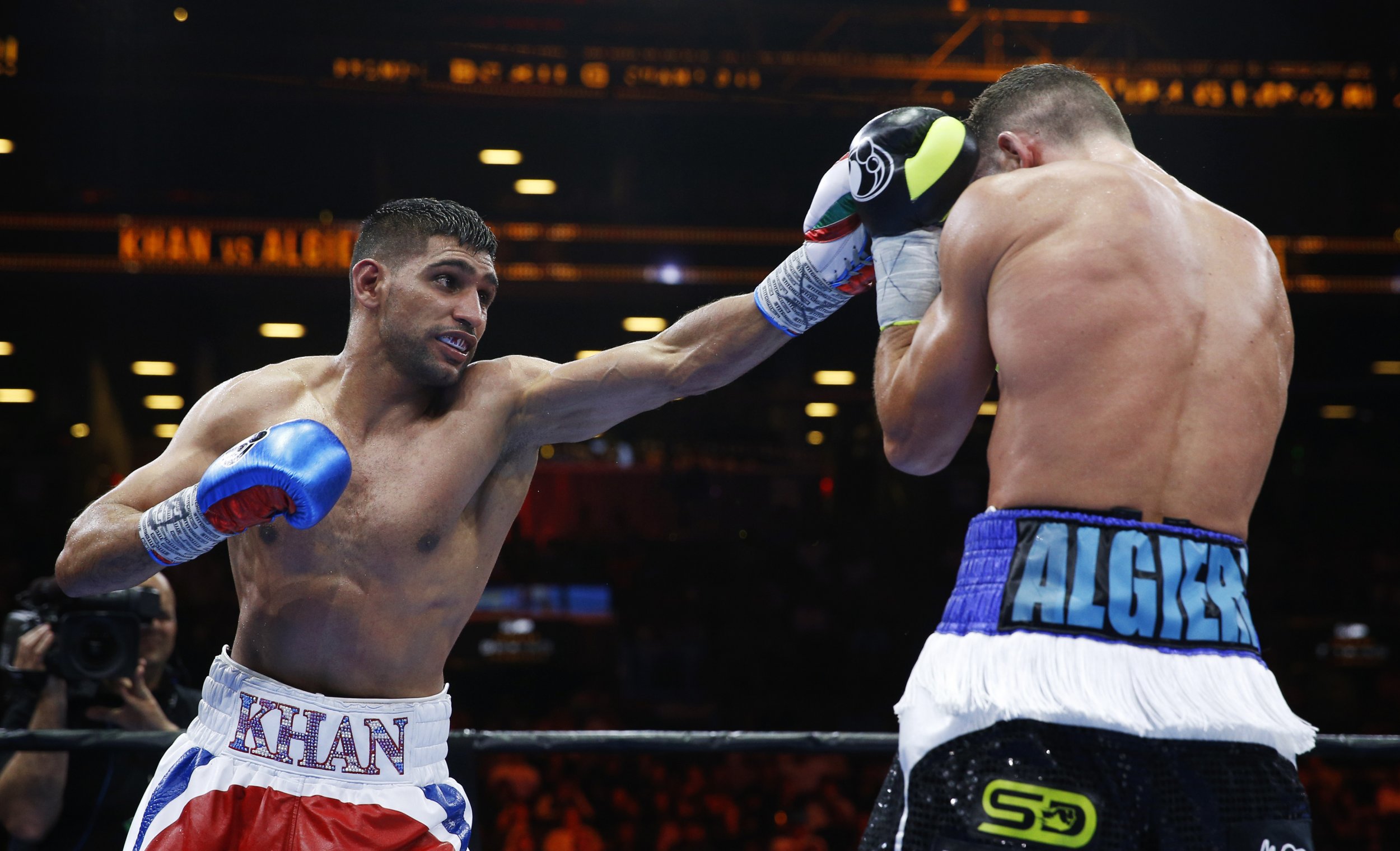 American boxer Chris Algieri fell to British challenger Amir Khan on Friday night at the Barclays Center in Brooklyn, New York. Khan won by unanimous decision, receiving two scores of 117 to 111 and another of 115 to 113.
Having beaten Algieri, a former light-welterweight world champion, Khan now aims to take on Floyd Mayweather. Known as the bad boy of boxing, Mayweather recently defeated Manny Pacquiao, with whom he has had a longstanding rivalry. That match was one of the most lucrative in the world and set pay per view records.
"Amir Khan wants to fight Floyd Mayweather," the boxer said after his match. "I want that next. I'm [the] No. 1 World Boxing Council [challenger]. He's the champion. So let's make it happen."
Mayweather, however, has not seemed keen on fighting Khan, who is 10 years his junior, a former two-time light-welterweight champion and currently on a five-match winning streak. Khan attempted to set up a fight with Mayweather last year, but Mayweather declined and fought Marcos Maidana instead.
Mayweather hopes to retire undefeated this year.