Amnesty International Accuses Tunisian Security Forces of 'Brutal' Abuses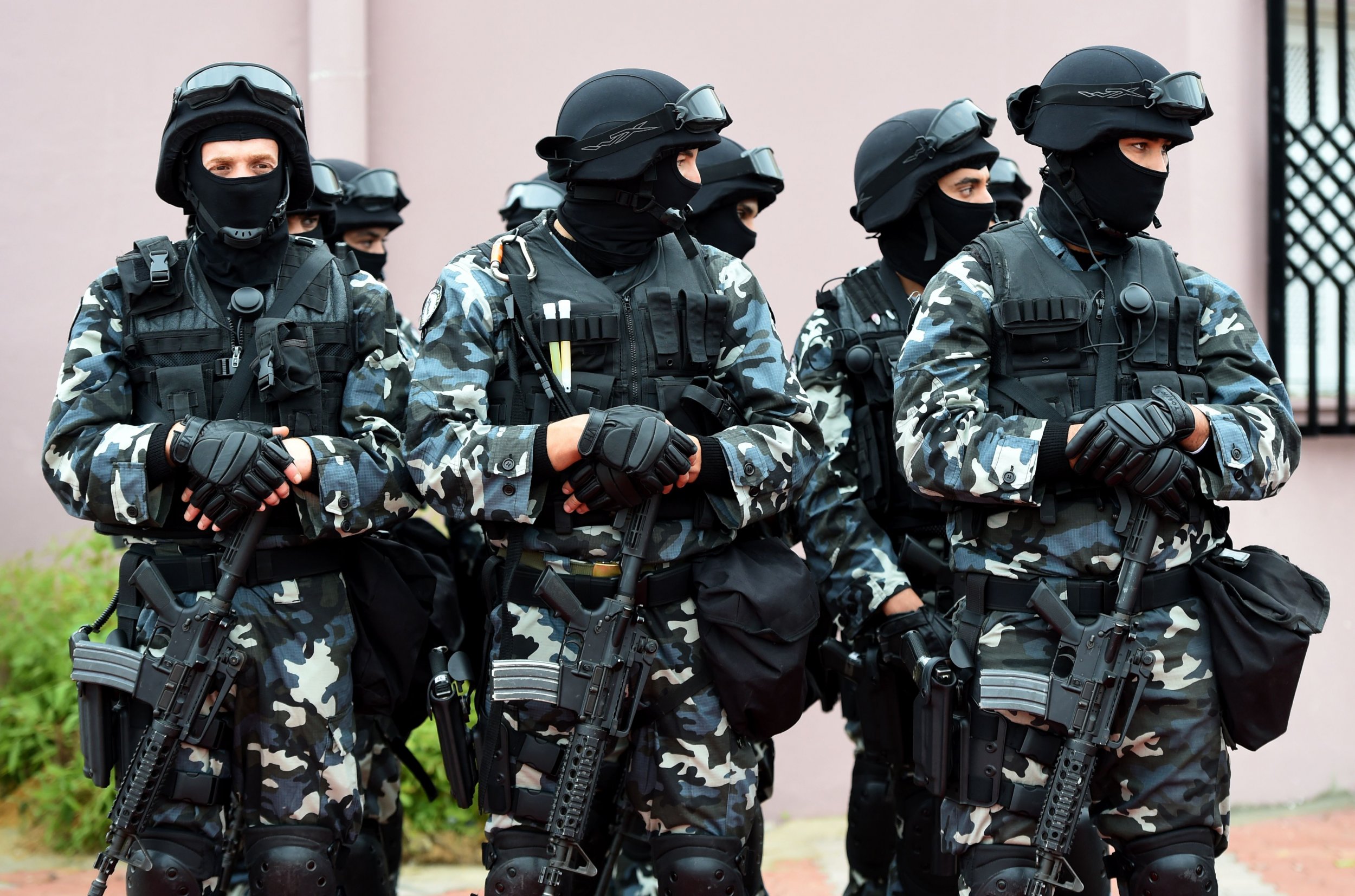 Tunisian security forces are using "brutal tactics" in their campaign against suspected terrorists, reverting to methods documented under former autocrat Zine El Abidine Ben Ali and threatening the country's path to democracy after the Arab Spring, Amnesty International alleged Monday.
The new report, entitled An end to the fear: abuses under Tunisia's state of emergency, claimed that "entrenched impunity has fostered a culture in which violations by security forces have been able to thrive," Amnesty's Heba Morayef told AFP news agency.
Tunisian security services are continuing to face the threat of violent extremism. The country has suffered at least four attacks linked to the Islamic State militant group (ISIS) since 2015.
These include the Bardo museum attack in March 2015, which left 22 dead; the Sousse beach massacre in June 2015, where a gunman killed 38 people, mostly British tourists; a November 2015 attack that killed 12 presidential guards; and an ISIS attack on the town of Ben Guerdane, which borders Libya, in March 2016 killing 12 soldiers and seven civilians. The attacks have severely damaged the country's tourism sector, which previously accounted for 8 percent of Tunisia's economy.
The threat of further attacks had led the government to impose a state of emergency to give authorities greater powers. But Amnesty says this state of emergency is allowing police, the National Guard and counter-terrorism brigades to act with impunity and in violation of human rights. The report lists cases of detention, torture, house searches and travel restrictions.
The report says that victims reported being "brutally beaten with sticks and rubber hoses, placed in stress positions such as the 'roast chicken' position or forced to stand for prolonged periods, subjected to electric shocks, deprived of sleep or had cold water poured on them."
Amnesty called on Tunisian authorities to "end the impunity of officials who engage in torture and other ill-treatment" and "ensure the treatment of those held in pre-charge detention on suspicion of terrorism-related offences fully complies with international law and standards." It said such abuses were "threatening Tunisia's road to reform."
Read more: As ISIS flees Sirte in Libya, Tunisia faces greater threat from returning jihadis
In response to the report, Tunisia's human rights minister told Reuters that such incidents were isolated cases, and not endemic to the Tunisian security services. The country has established a commission to investigate allegations of torture and police abuse.
The country is the lone success story of the Arab Spring, with a democratically elected government in place six years after a Tunisian street vendor named Mohamed Bouazizi ignited the wave of protests when he set himself on fire in anger at police corruption.
The country's transition to democracy, while imperfect, has allowed Tunisia to remain comparatively stable while its neighbors, such as Libya, have descended into chaos. It has held two free elections since 2011 and created a new constitution in 2014.