Amnesty International Blames 'National Self-Interest' for Length of COVID Pandemic
Amnesty International believes the extended toll of the ongoing COVID-19 pandemic is due in part to a selfish "national self-interest" by global leaders opposed to international cooperation.
Amnesty International said that a "terrible legacy of deliberately divisive and destructive policies" was responsible for "inequality, discrimination and oppression and paved the way for the devastation wrought by COVID-19" in 2020. The remarks were made while the international human rights organization released its annual report on Tuesday.
The group specifically criticized former President Donald Trump for "circumventing global cooperation efforts by buying up most of the world's supply of vaccines, leaving little to none for other countries," which it says was responsible for "hampering collective recovery efforts." Chinese President Xi Jinping also faced criticism for "suppressing crucial information" and "censoring and persecuting health workers and journalists" when the virus first emerged.
"COVID-19 has brutally exposed and deepened inequality both within and between countries, and highlighted the staggering disregard our leaders have for our shared humanity," Amnesty International Secretary General Agnès Callamard said in a statement. "Decades of divisive policies, misguided austerity measures, and choices by leaders not to invest in crumbling public infrastructure, have left too many easy prey to this virus."
"We face a world in disarray," Callamard added. "At this point in the pandemic, even the most deluded leaders would struggle to deny that our social, economic and political systems are broken."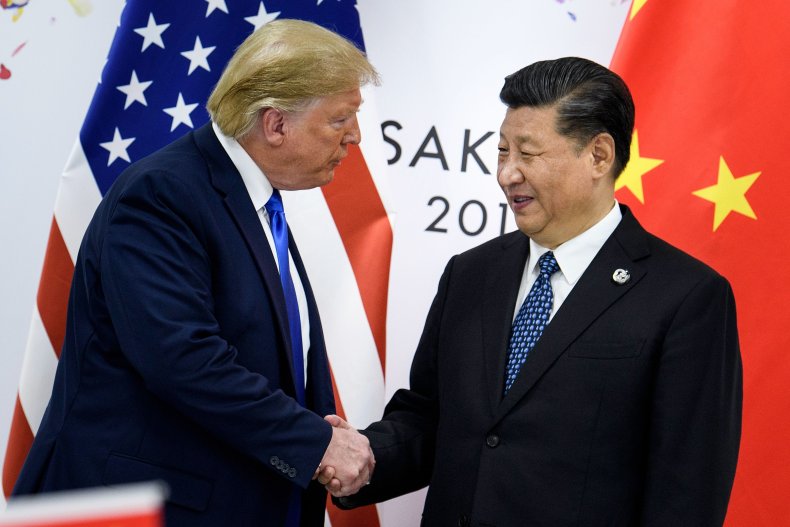 The organization said that in addition to hoarding the world's supply of COVID-19 vaccines, leaders like Trump had "failed to push pharmaceutical companies to share their knowledge and technology to expand the supply" of vaccines. Callamard called on countries and pharmaceutical companies to ensure that there is an equitable distribution of vaccines, supplied at no cost to individuals, throughout the world.
COVID-19 vaccine dose distribution has differed significantly by country, with wealthier countries generally having received more of the vaccine. At over 150 million, the U.S. has administered by far the most doses of any country, while also leading the world in cases and deaths caused by the virus. The country with the most vaccinations per capita is Israel, where at least 54.7 percent of the population had been fully vaccinated as of Tuesday, according to Johns Hopkins University.
Callamard also called on leaders in the Group of 20, or G20, to provide debt relief for the 77 poorest countries in the world as they recover economically from the pandemic, rather than delaying payments while demanding the debts be later paid fully with interest. Callamard said that "the only way out of this mess is through international cooperation."
Amnesty International also reported that the pandemic had been used as a pretext for new or amplified human rights abuses in several countries with "virulent" leaders. Philippine President Rodrigo Duterte, Hungarian Prime Minister Viktor Orbán, Indian Prime Minister Narendra Modi and Brazilian President Jair Bolsonaro were specifically named alongside China's Xi as having taken advantage of the situation. Alleged abuses in Nigeria and the Gulf states of Bahrain, Kuwait, Oman, Saudi Arabia and the United Arab Emirates were also noted.
"This organization is always biased against China, with its regular utterance of irresponsible remarks targeting China," Liu Pengyu, spokesperson for the Chinese Embassy in Washington, D.C., said in a statement to Newsweek. "Its report has not the slightest credibility to speak of."
Newsweek reached out to Trump's office for comment.
Update 4/7, 4:08 p.m.: This article has been updated to include a statement from the Chinese Embassy in Washington, D.C.