Amnesty International Reveals Its Malice to Israel Is Cloaked in Ignorance | Opinion
Last week, I attended an event at the Women's National Democratic Club (no formal relationship with the Democratic Party) in Washington, D.C. for an event on Palestinian rights with executive director of Amnesty International USA, Paul O'Brien. The event was advertised as an opportunity for one of the world's most recognized human rights organizations to present and celebrate its recent report accusing Israel, the world's only Jewish state, of the vile crime of apartheid.
During his talk, Mr. O'Brien did not mince his words. He told the audience that Amnesty "takes no political views on any question, including the right of the State of Israel to survive" and that Israel "shouldn't exist as a Jewish state." (Mr. O'Brien claims that his words were "misreported," but you can hear them in an audio recording published by Jewish Insider.) His talk implied that Israel as a Jewish-majority sovereign nation was in direct conflict with Palestinian rights, precluding the possibility that one might insist upon the humanity and inalienable right to self-determination of both peoples.
This binary view presented by Mr. O'Brien is common in the global human rights community, which sets up Palestinian rights in direct opposition to Israel's existence. It's why instead of aggressively critiquing Israel, as Amnesty does regarding other countries where it operates, Amnesty instead decided to single out Israel for unparalleled opprobrium in its new report, using the wildly inapplicable word "apartheid" to shock the conscience and name the Jewish state as uniquely evil among the community of nations.
If Amnesty believes Israel is singularly deserving of such demonization, one might expect Amnesty leadership to at least be able to defend its claim about Israel—on moral, factual, and legal grounds. But at the event in D.C. I attended, Mr. O'Brien was unable to respond to basic questions I posed to him about his position and the report.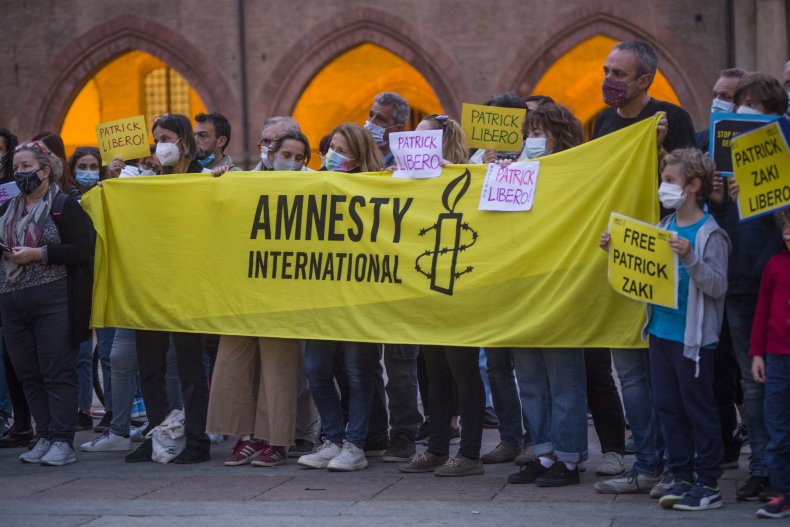 For example, despite arguing repeatedly that Amnesty does not take "political views" on any state's legitimacy or existence, Mr. O'Brien told me that Amnesty would never doubt Ukraine's right to exist as sovereign Ukraine. Mr. O'Brien also told me that if one of Israel's neighbors decided they were going to try to eradicate Israel, Amnesty "would have an institutional position on that––a problem with that." But when I reminded him that six Arab armies invaded Israel the day it celebrated its independence and that various of its regional neighbors have continued to try to eradicate it every day since then—something I got him to admit was "an ongoing reality"—this did not convince him to rethink his antipathy to Jewish sovereignty.
When it came to defending the charge of apartheid, things were just as murky. Mr. O'Brien used the words "race" and "racial" more than a dozen times during his presentation to defend the charge of Israel as an apartheid state. So I asked Mr. O'Brien if he could explain Amnesty's assessment of the distinguishing racial characteristics of the Jewish people and the Palestinian people, given that the crime of apartheid relates exclusively to "racial domination" and has no appropriate application in the context of a territorial dispute among ethnic groups. He struggled with this, too.
"We look at the law and the policies and the practices and we determine whether that characterization of race is being made in the law," he said. "If you are of this identity, then you're entitled to these rights; if you're of that identity, and if it's on a racial basis."
When I said this wasn't an answer to the question of what makes Jews and Palestinians distinct racial groups, he replied, "I know, it feels a bit circular for you." It didn't just feel circular; it was circular, a nonsensical tautology that proved how little the term applies to Israel.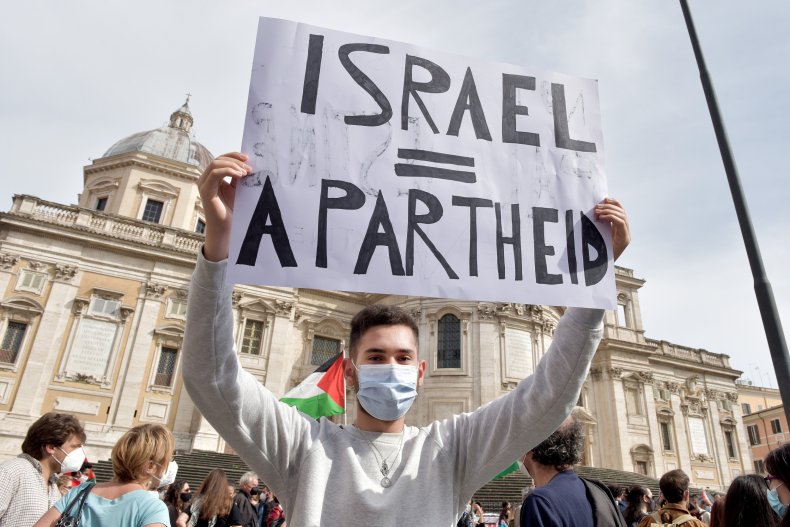 But this was not even the first time Amnesty leadership has appeared incapable of defending its own report. In a February interview with the Times of Israel, Amnesty's secretary general, Agnes Callamard, and its Middle East and North Africa research and advocacy director, Philip Luther, floundered when posed basic questions about the report.
Indefensible ideological efforts like this undertaken by urgently important international human rights organizations do no favors for persecuted communities and peoples all over the globe. Applying the explosive term "apartheid" to a country like Israel––which is imperfect, institutionally discriminatory, chronically sectarian, and riddled with inequities and inequalities—like all other countries––cheapens the term "apartheid" and harms the global human rights community's ability to accurately identify, document, and ultimately seek prosecution for real crimes against humanity.
Mr. O'Brien's words were deeply painful for me and for the thousands of Jews who have now heard about them––including all 25 Jewish Democratic Members of Congress, who unanimously condemned Mr. O'Brien's statements as an "antisemitic attempt to deny the Jewish people control of their own destiny."
But I was also impressed with Mr. O'Brien's good faith willingness to engage with hard and pointed questions. The debate I had with Mr. O'Brien after the event was spirited but respectful, and I later received an email from Mr. O'Brien offering to continue the conversation at a later date, which I truly hope to do.
Still, it's a terrifying reality for Jews worldwide that Amnesty's leadership has so confidently and recklessly promoted an incendiary accusation based on arguments that its own leaders are unable to defend, understand and articulate.
The only way to overcome these challenges is through dialogue and attempts at mutual understanding, about a better, freer, more just, sovereign, Jewish democracy––one that lives alongside a peaceful, free, sovereign Palestine.
Amanda Berman is a human rights attorney and the Founder and Executive Director of the Zioness Movement.
The views in this article are the writer's own.