Amnesty International Targets Israel and Morocco with Spyware Accusations
When non-profits, backed by millions of dollars from U.S. and U.K. donors, go to war with small countries, those governments often lose their reputations and revenue from foreign investors. Usually, this asymmetric warfare favors the non-profit.
Then the tide turned.
After Amnesty International, a London-based human-rights group, accused Morocco of hacking the smartphone of dissident journalist Omar Radi using an Israeli company's spyware, it expected an easy win.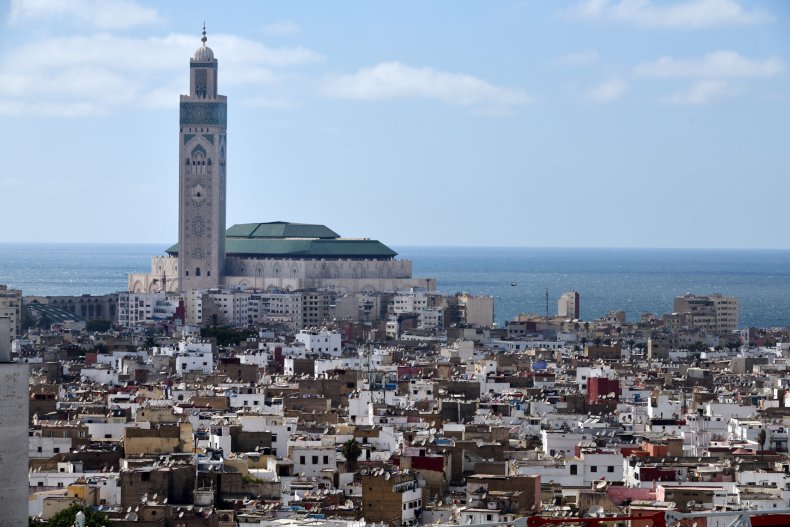 The group issued an elaborate report on June 22 alleging Radi's iPhone had "traces" of the spyware produced by NSO Group, which has links to Israel's elite 8200 intelligence unit.
Radi has long been critical of Morocco's elected government, and was arrested for criticizing a judge's ruling in a tweet.
In Morocco's capital Rabat, the kingdom's prime minister demanded proof from Amnesty International. "We, in the Moroccan government, are still insisting on [Amnesty International] providing us with a copy of the report of the scientific expertise that was adopted to make these unfounded accusations," said Morocco's Prime Minister Saad Eddine El Othmani in a response to a question from the country's official news agency.
The acting prime minister also questioned why Amnesty International did not make more of an effort to contact the government, accusing the organization of sending emails to accounts of government officials that are policed by spam filters instead of using its own representatives in Morocco to address the issue with officials.
Danna Ingleton, the deputy director of Amnesty Tech, told Zenger News, Amnesty International provided the government with "ample evidence of the targeting" of Radi and is assessing its next steps.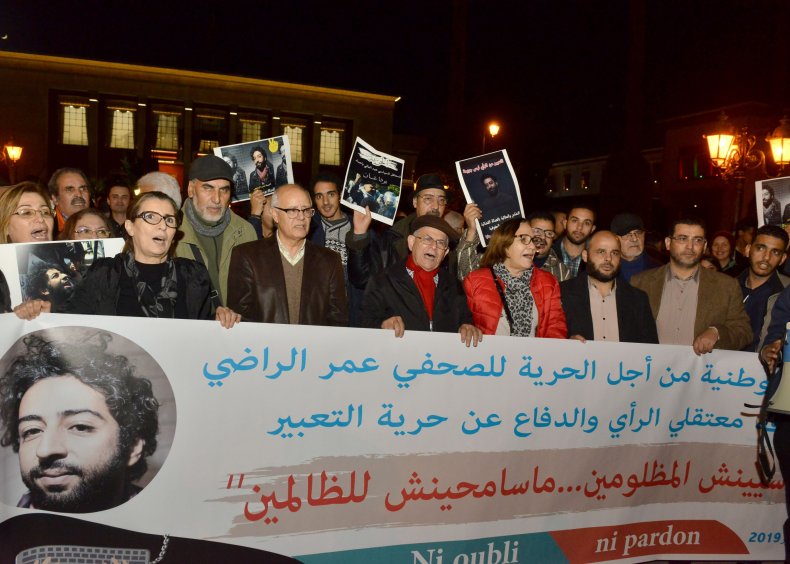 The organization raised 295 million euro, roughly $335 million, in 2017, according to the latest global financial report on its website.
"We responded directly to Amnesty International after learning of their allegations in accordance with NSO's industry-leading human rights policies and we shall immediately review the information provided and initiate an investigation if warranted," NSO said in a statement to Zenger.
NSO appointed three new advisors in 2019 specifically to address potential human-rights issues linked to its technology. The advisers include: Juliette Kayyem, a former U.S. Assistant Secretary of Homeland Security during the Obama Administration, Tom Ridge, the first U.S. Secretary of Homeland Security from 2003, and Gérard Araud, the ambassador of France to the United States from 2014-2019.
Amnesty International and various Israeli groups have long been at odds. Amnesty International, founded in 1961, has a long history of accusing Israel of various human rights abuses and has long argued for an arms embargo against Israel.
Amnesty International "disproportionately singles out Israel for condemnation, focusing solely on the conflict with the Palestinians, misrepresenting the complexity of the conflict, and ignoring more severe human rights violations in the region,' said NGO Monitor, a civil society monitoring group based in Jerusalem.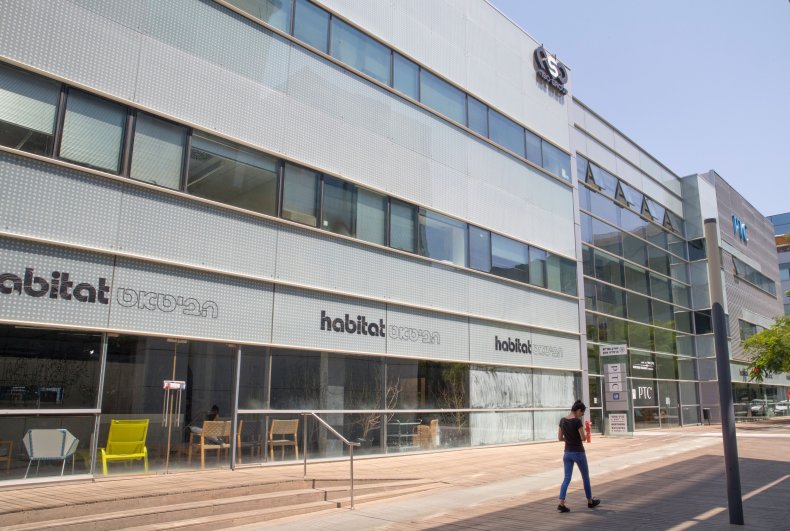 In a decision not directly related to those spying allegations, an Israeli district court on Sunday, a work day in the country, rejected Amnesty International's request to revoke NSO Group's export license. In 2019, Amnesty International filed a lawsuit alleging that one of its employees had been spied on with NSO Group's signature software Pegasus. The Israeli court said Amnesty International had not put forth sufficient evidence to show the spyware was used against its employee.
"I've been convinced that the oversight procedures and the handling of requests for permits for defense export are meticulous," District Court Judge Rachel Lavi-Barkai said in the ruling, according to local media. "A permit is issued following a strenuous process."
NSO's export license has to be approved by Israel's Ministry of Defense, which also has oversight of the company. Lavi-Barkai said the Defense Ministry could "take measures to revoke or suspend" the license if it determines there is a threat to human rights.
"We're very disappointed in that response," said Ingleton. "It's really dangerous for human rights defenders who are concerned about unlawful surveillance in their countries."
Bill Lawrence, a professor at American University and a North Africa expert, said it's unlikely there's a joint effort between Israel and Morocco to hack anyone related to Amnesty International, other than the North Africa nation having access to the spyware.
"I wouldn't guess that Morocco and Israel are coordinating" on the matter, he told Zenger, noting that the countries lack a formal relationship but that they are tied through heritage and tourism. (At least 10 ministers of Moroccan descent serve in the Israeli government, reported Paris-based Jeune Afrique, a French-language magazine focused on Africa News, in May.)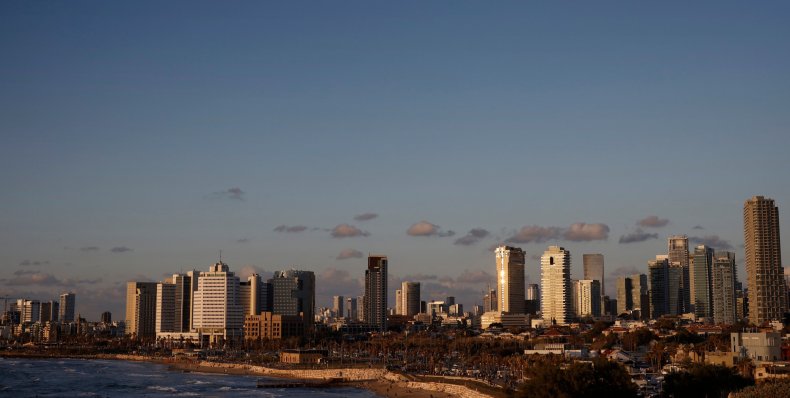 Lawrence, who described Radi as a friend, also said Morocco does surveil journalists and activists online and in person, no matter if it uses NSO Group's Pegasus to do so.
NSO Group has declined to list the countries to which it has sold its spyware. NSO Group argued it maintains secrecy to "respect state confidentiality concerns and cannot disclose the identities of customers."
The University of Toronto's CitizenLab determined in 2018 that the technology was being used in at least 45 countries, including Morocco.
"They've got the classic spy mentality of deny everything, confirm nothing," Mike Sexton, the cyber program director at Washington D.C.'s Middle East Institute, told Zenger.
NSO's sale of the spyware to Arab nations could improve relations, said Sexton, who follows NSO Group closely.
"Israel would never, ever permit NSO Group to do business with a country that Israel perceives as an enemy, like Qatar, Iran, Syria or Lebanon. These are sorts of countries Israel perceives as a national security threat," he said. "With warming relations with the [United Arab] Emirates, Saudi Arabia, and the kind of balancing act against Iran, the sale of these tools has played a role in firming up of that trust."
This story was provided to Newsweek by Zenger News.