The United Nations Isn't Properly Protecting Human Rights: Amnesty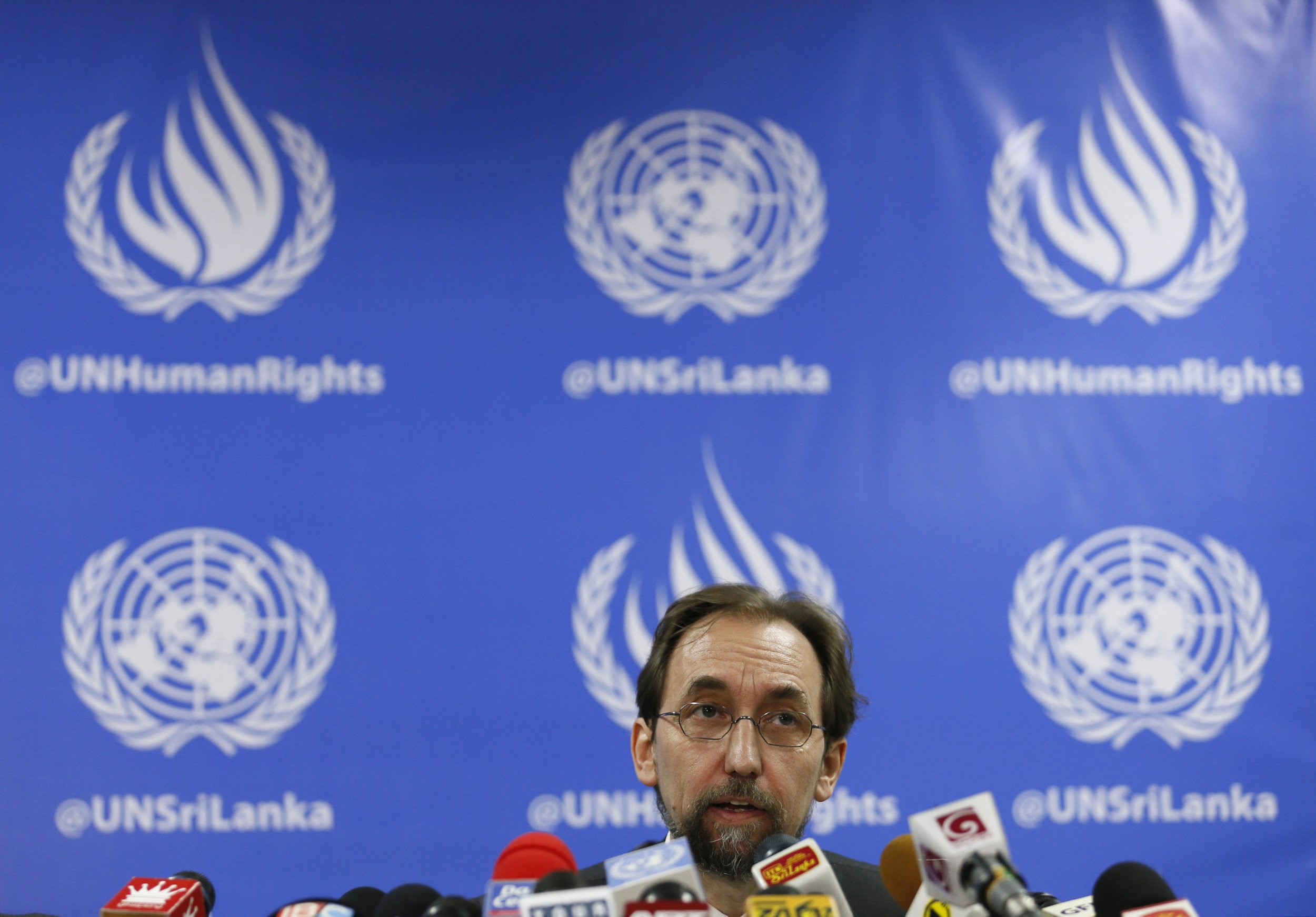 Amnesty International warned of a global assault on human rights in its annual report on Tuesday and accused institutions such as the United Nations of not doing enough to protect civilians.
In the report, which was published on Tuesday evening, the organization said a number of governments have "brazenly" broken international law and are undermining human rights through attacking, neglecting or underfunding institutions meant to protect people. Those bodies include U.N. human rights mechanisms, the International Criminal Court and regional bodies, such as the Council of Europe and the Inter-American human rights system.
Amnesty reported that in 2015 more than 98 states tortured or ill-treated people, and at least 30 countries "illegally forced refugees to return to countries where they would be in danger." Governments or armed groups in at least 18 countries committed war crimes or other violations of war.
Little has been done to protect the more than 1 million refugees and migrants who arrived in Europe by sea last year and who are part of the largest displacement crisis since the end of World War II, according to Amnesty. Since the start of the year, 413 refugees and migrants have drowned or gone missing in the Mediterranean Sea while trying to reach Europe, according to the International Organization for Migration).
"Multilateral protections such as the U.N. Refugee Convention and the U.N. Convention Against Torture, and specialized mechanisms such as those protecting people in peril at sea, did not succeed in preventing or containing humanitarian crises, nor in protecting civilians against gross human rights violations, much less in fostering accountability for atrocities," the report says.
The U.N. remains vulnerable after a number of governments have stopped it from preventing mass atrocities, including wars in Syria and Yemen. Syria is an example of "a systematic failure of the U.N. to fulfill its vital role in upholding rights and international law and ensuring accountability," according to the report.
"[The U.N. is] certainly an organization that is creaking at the seams, that was designed for the 20th century," Richard Bennett, head of Amnesty International's U.N. office, tells Newsweek. " There are questions about whether it's fit for purpose in the 21st century."
Bennett says there was a noticeable shift in 2015 that saw a number of countries take a marked stance against human rights. He cites the example of an annual General Assembly resolution on protection for human rights defenders that usually passes unanimously but last year had more than a dozen votes against it. The U.N. eventually passed the resolution in December, "but only after a struggle, and a much bigger struggle in 2015 than in previous years," he says.
In addition to what Bennett sees as a lack of resources for human rights at the U.N. and ongoing reports of sexual abuse by U.N. peacekeepers, the Security Council's ability to veto and inability to act to help civilians in violent, protracted crises is a concern for Amnesty, he says.
"There have been four vetoes in the Security Council on resolutions to protect civilians in Syria. Those vetoes have been by Russia and China," says Bennett. "Syria is, in a way, the hardest case, [and] it brings to the surface the difficulties of the difficult dynamics at the Security Council.
"How do you justify not taking action to intervene to save lives in situations where many, many people, possibly thousands of people, are going to be killed or hurt due to serious violations of international human rights and humanitarian law?" asks Bennett.
The report also touches upon the human rights abuses in the United States, particularly the detainees who remain in the Guantánamo Bay detention facility in Cuba. On Tuesday, President Barack Obama announced the government's plans for shutting down the prison and said he will keep trying to close it "as long as I hold this office."
Amnesty also says it's concerned about "the use of isolation in federal prison and the use of force in policing" in the U.S., as well as the executions of 27 men and one woman over the past year. Since 2001, 670 people in the U.S. have died after police used Tasers on them, according to the report. The majority of those people were unarmed.
The recent deaths of a number of unarmed black men by police, including Michael Brown in Ferguson, Missouri, and Freddie Gray in Baltimore, Maryland, as well as the protests that occurred on the anniversary of their deaths and during the trials of police officers involved, are mentioned in the report.
"The use of heavy-duty riot gear and military-grade weapons and equipment to police the demonstrations served to intimidate protesters who were exercising their right to peaceful assembly," the report says.