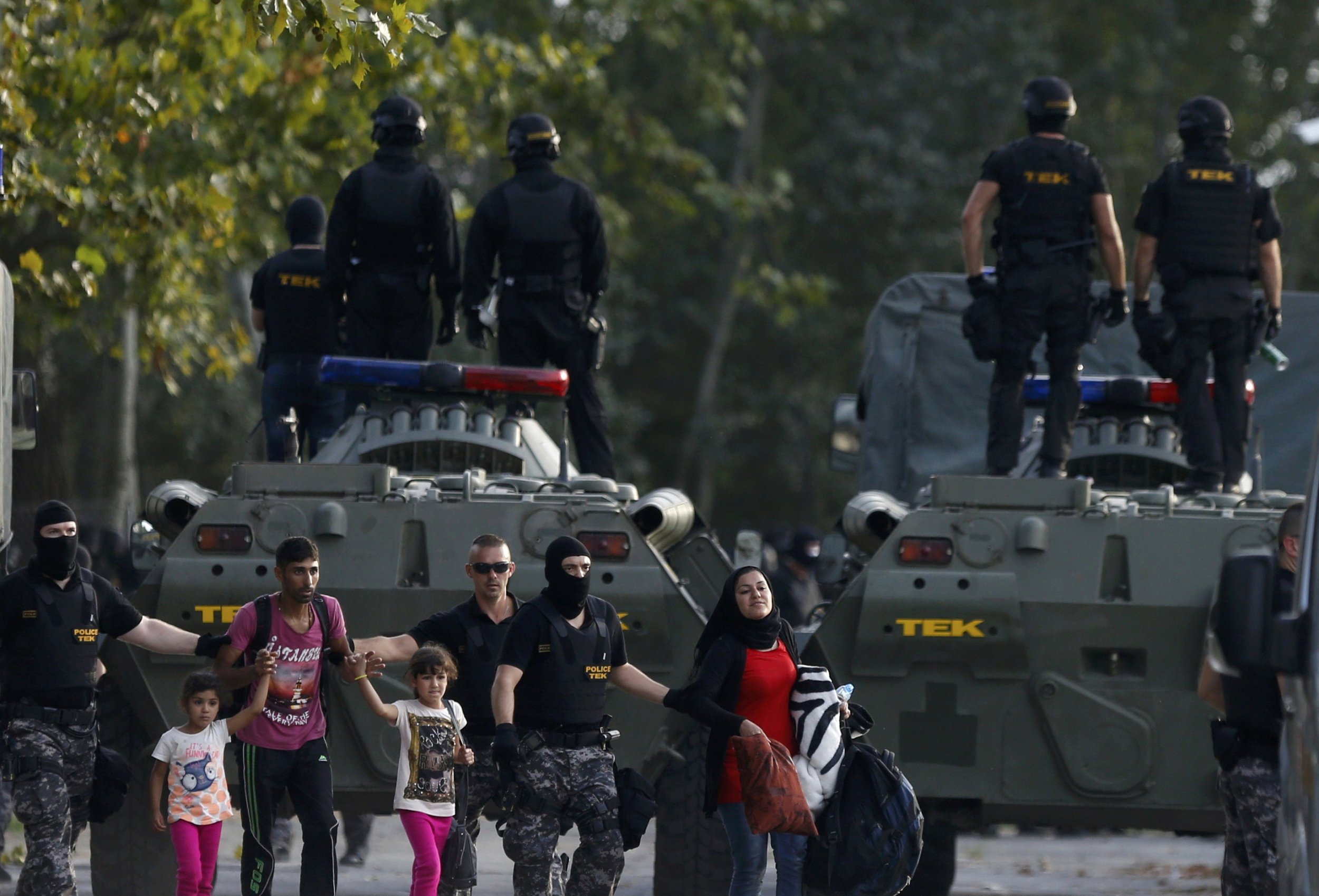 Hundreds of refugees and migrants remain trapped in "abysmal and rapidly deteriorating conditions" in Serbia, near the border with Hungary, Amnesty International said on Wednesday.
Reporting from Horgos, on the Serbian side of the border, Amnesty says humanitarian organizations, including the United Nations refugee agency (UNHCR), have been "virtually absent so far," while the only response by the Serbian authorities has been to send a "handful" of police to the border, Amnesty said. According to reports from Hungary, gun-mounted Hungarian military Humvees were spotted moving toward the border with Serbia on Wednesday night.
"The refugees we've spoken to have described the uncertainty and indignation they feel, stuck in limbo with a complete lack of information," said Tirana Hassan, director of crisis response at Amnesty International, in a press release on Wednesday. "They are effectively stuck in a no-man's land on the Serbian border and the Hungarian border fence."
Earlier on Wednesday, Hungarian authorities used tear gas and sprayed water cannons at refugees on the Serbian border after hundreds broke through Hungary's razor-wire border fence. Hungary tightened its border with Serbia on Tuesday and refugees and migrants now face deportation and prison time if they cross the border illegally. On Wednesday, the first conviction under the new law saw an Iraqi man found guilty of "illegally crossing the border" by a Hungarian court, Reuters reports.
More than 1,000 people, including some with disabilities, are sleeping on a closed highway along the Serbia-Hungary border with very limited to access to food, running water or toilets and without a properly functioning humanitarian aid system, said Amnesty. Among the people Amnesty spoke with on the border was a family of 10 from Syria with a single tent, in which the children slept. Those without tents have no choice but to sleep in the open air and some have gone into the forests for protection while they sleep, Amnesty said.
"Even more refugees are streaming in today as the situation rapidly deteriorates," said Hassan.
Amnesty added that Serbian authorities knew large numbers of refugees were coming to the country, "yet failed miserably to respond" to the crisis.