Over 40,000 Refugees Trapped In Greek Mainland 'Squalor,' Amnesty Warns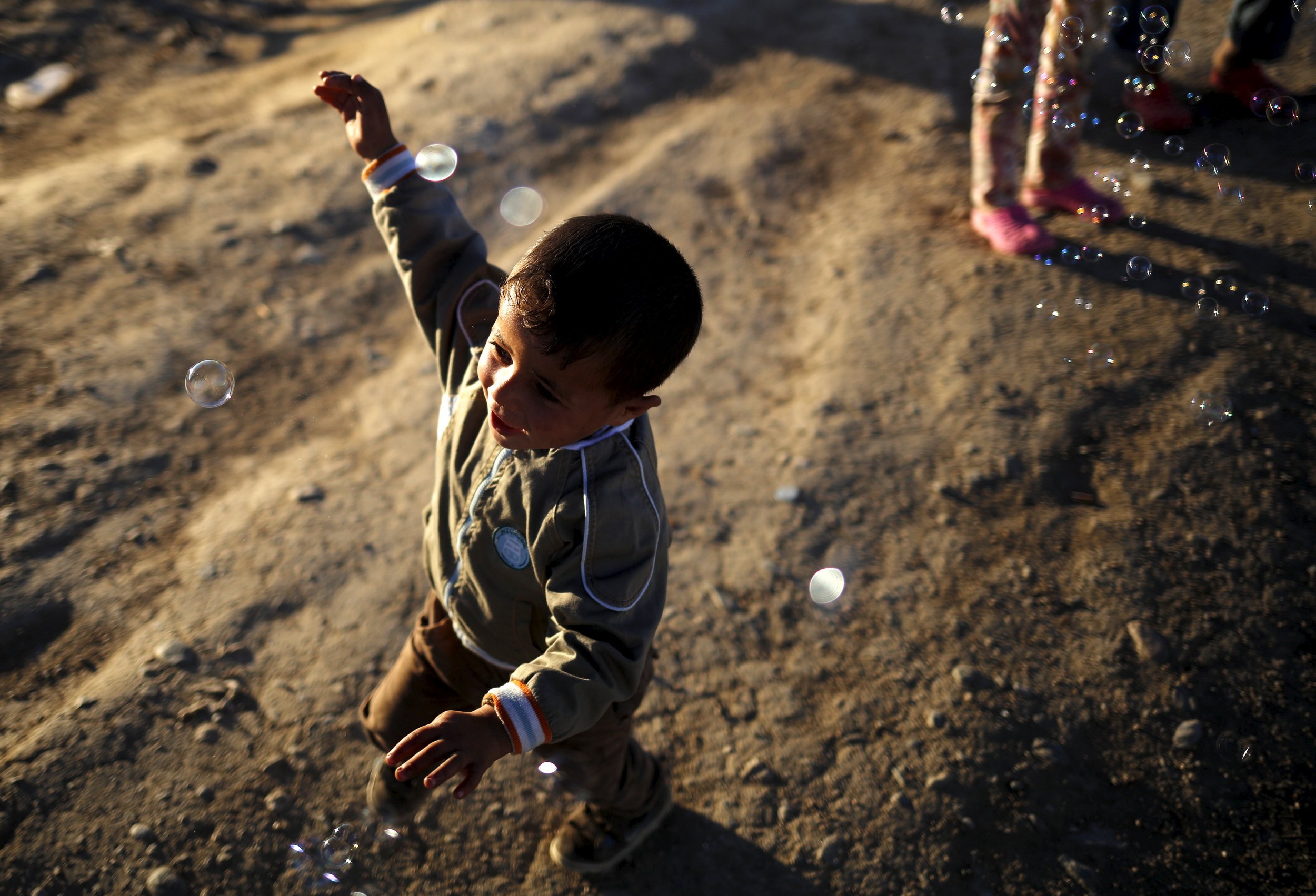 Thousands of refugees and migrants are stranded in "squalid conditions" on the Greek mainland and are in danger of being forgotten by the world, Amnesty International has warned.
Since the complete closure of the country's northern border with Macedonia on March 7, more than 46,000 refugees are now left in limbo in Greece, the human rights group said in a report published Monday.
International focus has turned to the refugees and migrants held on the Greek islands, some of whom face deportation back to Turkey under the terms of a much-criticized EU deal.
But Amnesty said the plight of refugees on the mainland could become a "humanitarian calamity" if European nations did not help shoulder the burden and relocate people trapped in the country.
"The decision to close the Western Balkans route has left more than 46,000 refugees and migrants in appalling conditions and in a state of constant fear and uncertainty," said John Dalhuisen, Amnesty International's Director for Europe and Central Asia.
"EU States have only exacerbated this crisis by failing to act decisively to help relocate tens of thousands of asylum-seekers, the majority of whom are women and children, trapped in Greece. If EU leaders do not act urgently to live up to their relocation promises and improve conditions for stranded refugees and migrants, they will face a humanitarian calamity of their own making."
Some 31 temporary accommodation sites set up in Greece with EU assistance suffered from severe overcrowding, a complete lack of privacy, no heating, and insufficient sanitary facilities, Amnesty said.
Of the 66,400 asylum-seekers the EU agreed to relocate from Greece under a plan adopted in September 2015, only 615 had been transferred to other EU member states by April 11, according to information published by the European Commission.