Amnesty Calls on Russia to Free 'Prisoners of Conscience' After Alexei Navalny's Anti-Corruption Protest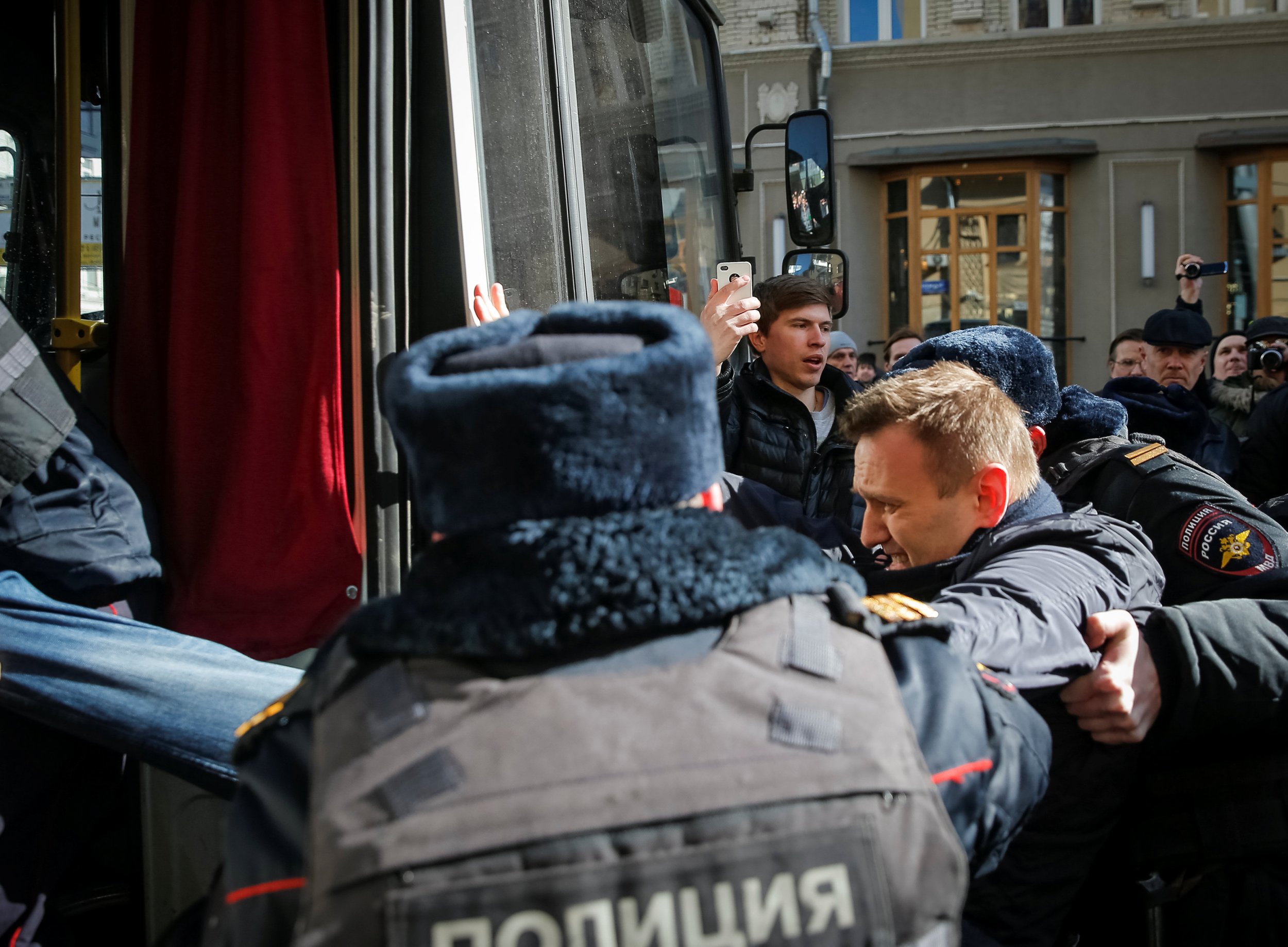 Human rights organization Amnesty International is calling on Russia to release protesters detained taking part in Kremlin-critic Alexei Navalny's anti-corruption march last Sunday, calling them " prisoners of conscience."
Navalny rallied activists in around 100 cities around Russia to march against Russian Prime Minister Dmitry Medvedev. Navalny alleged that Medvedev had amassed a portfolio of luxury properties, yachts and an Italian vineyard, and demanded authorities address the allegations. The authorities had refused him permission to hold it anywhere but the city's outskirts, but Navalny led a rally through a central Moscow street and was arrested shortly after it began.
In Moscow alone, police said they arrested at least 500 people at the protest, including journalists reporting on it. Human rights groups, however, estimated that police detained at least 1,000 people. Some have since been released but at least 12 activists, including Navalny, remain in detention.
Amnesty called on authorities to release those still in detention on Friday, saying that their captivity was in violation of "the freedom of peaceful assembly and the right to free speech."
Those detained complained that police had deprived them of water, food and sleep and had delayed drawing up reports about their alleged offenses for up to six hours after their arrest.
Navalny's organization, the Fund for Combatting Corruption (FBK) vowed to continue its work and shared photos on Navalny's blog on Friday of the group's office after what it believed was a police raid. FBK alleged that equipment was stolen from the office and said it will challenge authorities in court for the equipment and for every unlawful detention at the protest.