Amnesty: Turkey Illegally Sending Syrians Back to War Zone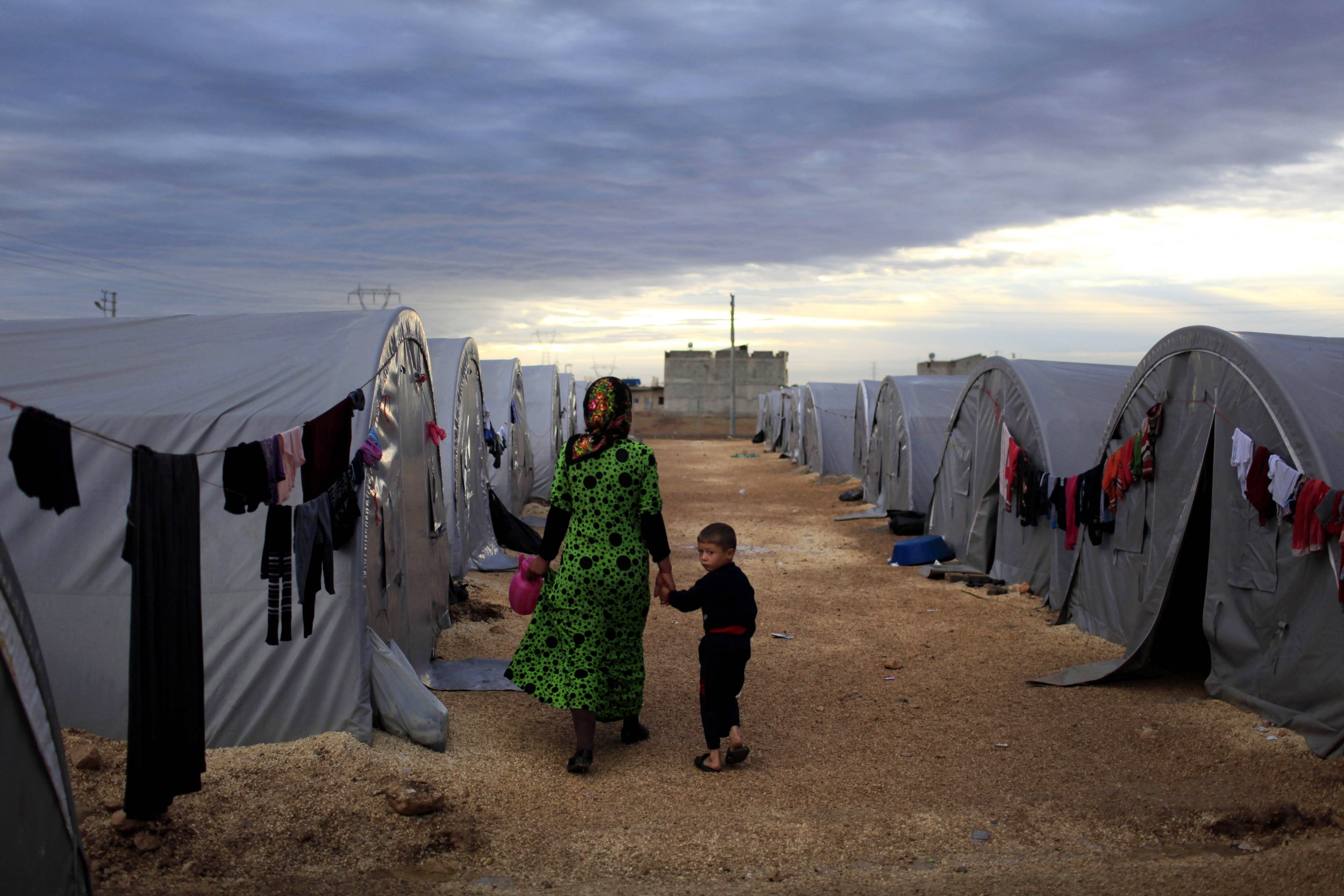 Turkey has carried out illegal "large-scale forced returns" of refugees to Syria on a near-daily basis, Amnesty International said in a report released on Friday.
The human rights group said that new evidence suggests that Turkish authorities have been rounding up and expelling groups of around 100 Syrian men, women and children to Syria almost every day since mid-January.
"The inhumanity and scale of the returns is truly shocking; Turkey should stop them immediately," said John Dalhuisen, Amnesty International's Director for Europe and Central Asia.
The group has collected multiple testimonies from the southern Turkish border with Syria, which it said confirmed a "practice that is an open secret" in the Middle East.
The group said the EU has been too eager to reach an agreement with Turkey over the flow of refugees into the bloc's borders. Turkey is to receive the first returning refugees from Greece within days. Under the deal, authorities will return refugees who have landed in Greece illegally if they do not apply for asylum or if their asylum application is rejected.
In return for absorbing returning refugees, Turkey is receiving $3 billion in economic aid, an EU promise to "re-energize" Ankara's bid for EU membership beginning with talks in July and the EU will give Turkish nationals visa-free access to the EU's Schengen zone by June.
"In their desperation to seal their borders, EU leaders have wilfully ignored the simplest of facts: Turkey is not a safe country for Syrian refugees and is getting less safe by the day," Dalhuisen added.
"The large-scale returns of Syrian refugees we have documented highlight the fatal flaws in the EU-Turkey deal," he said. "It is a deal that can only be implemented with the hardest of hearts and a blithe disregard for international law."
Turkey has taken in more than two million Syrian refugees since the onset of the civil war in March 2011 but denies returning any refugees against their will. Under international humanitarian law, states are outlawed from returning any persons to a conflict zone.