Amnesty Under Fire After Approving Policy To Decriminalize Sex Trade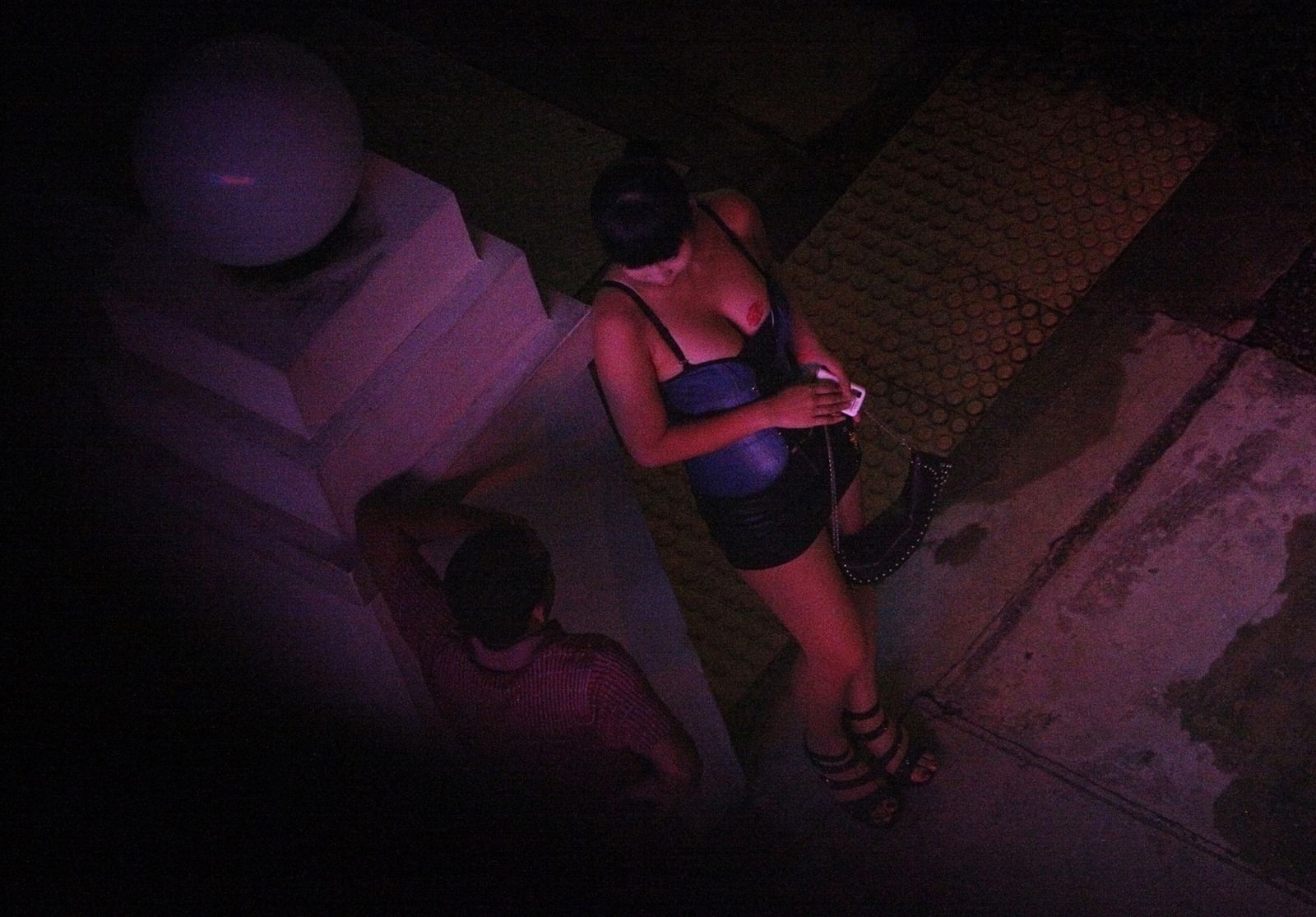 Amnesty International's decision to approve a policy calling for the decriminalization of the sex trade, including pimping, brothel owning and buying sex, has unleashed an avalanche of criticism, with celebrities and other rights groups lining up to voice their opposition.
The group says it has spent two years conducting research and consultation with its members on the issue, and has reached the conclusion that decriminalization is the best way to protect the human rights of prostitutes, who are often vulnerable, the groups says, to arbitrary arrest and detention, extortion and harassment, and physical and sexual violence.
A landmark vote on the issue was held on Tuesday in Dublin at Amnesty International's decision-making forum, the International Council Meeting (ICM). Around 400 members of the human rights organization from 60 countries took part in the vote, according to the New York Times, and the powerful organization will now use its weight to lobby governments. The vote count was confidential, so the numbers as to how many supported or opposed the policy are unknown, although an Amnesty press officer told Newsweek it was passed by a "comfortable majority."
In a statement released by the human rights group, Salil Shetty, Secretary General of Amnesty International, said: "Sex workers are one of the most marginalized groups in the world who in most instances face constant risk of discrimination, violence and abuse. Our global movement paved the way for adopting a policy for the protection of the human rights of sex workers which will help shape Amnesty International's future work on this important issue."
The decision has sparked fierce debate, with celebrities including actors Meryl Streep and Kate Winslet among those who have signed a petition calling on Amnesty to reverse its decision. Others have welcomed the decision, arguing that decriminalization is the only way to give prostitutes better access to services like housing and healthcare.
Morgane Merteuil, a former sex worker and general secretary of the French sex workers' trade union Strass, told Newsweek: "We support this because from experience we know that criminalization harms sex workers, their human rights and their capacity to self-organize and fight against abusers."
"Most people think the decriminalization of pimping will equate to the decriminaliszation of trafficking—we say this isn't true," she continues. "The crimes committed against sex workers are already crimes. But the law against pimping also criminalizes individuals who come into contact with prostitutes. It makes it harder for sex workers to build relationships, it means they can't tell people what they do, they can't share their money and they can't get access to healthcare."
The result of the vote has not been welcomed by all those within Amnesty. Anna Lindenfors, director of Amnesty International Sweden, told Newsweek that her delegation had voted against the policy. "We don't agree it should be a universal decriminalization across the board," she said, although she admitted that she was pleased about the attention the issue has garnered. "The good thing is we are focusing on a group of people whose rights are gravely violated in many instances, and we need to focus on that. This is an issue that has really engaged people, and we need to have a debate about it, but it doesn't mean we have to share the same opinion," she continued.
Others have accused Amnesty of betraying its core ideology. "Amnesty is not staying devoted to its mission of defending human rights," argues Inna Shevchenko, leader of Femen, a radical feminist group, speaking to Newsweek. "By voting in favor of decriminalizing the whole sex industry, this is both anti-woman and anti-human." While Shevchenko supports more protection and support for prostitutes, she says it is "surprising and shocking to us why Amnesty chooses to go further and open the doors to pimps."
Shevchenko also believes that violence, trafficking and exploitation are inextricably linked to the sex trade. "Amnesty is claiming they will keep fighting trafficking, but I think there is a big level of hypocrisy here, as everyone working in this area knows that trafficking is part of this industry. You can't stop trafficking without stopping the sex industry," she says. Shevchenko fears that if Amnesty is successful, it could lead to a new generation of boys growing up thinking it is acceptable to purchase women as commodities.
Amnesty has defended the decision to support the decriminalization of the buyers as well, arguing that often criminalising them has the same impact as criminalising the workers. "We believe that of course, decriminalisation of sex workers themselves is essential to protecting them and granting them access to rights they are entitled to," says Deputy Europe Director Gauri van Gulik in a video posted by the group on YouTube in response to the backlash. "But we are also opposed to criminalization indirectly that leads to the practice of going underground and leads to a lack of safety...For example, by criminalising buyers a lot of sex workers have told us...they feel less safe because they are forced to go underground and meet people in their homes, so again it has the same impact as criminalising sex workers themselves."