An underwater robotics company operating in the United States has launched a new underwater drone called the SwarmDiver designed for "amphibious warfare" operations, including sea-based reconnaissance missions.
When thrown into water, the drones resemble a school of fish and are specifically designed to work in "swarms." The technology has been described by Aquabotix, the creator of the devices, as the first micro unmanned surface vehicle (USV) and unmanned underwater vehicle (UUV) hybrid in the industry.
Each drone, which is 29-inch in length and boasts a dive-depth of more than 150 feet, comes equipped with "multi-constellation GPS" and—alongside U.S. military deployment—can be used for ocean research projects and harbor management.
In a video published to YouTube by Aquabotix Thursday, the amphibious drones can be seen in action, circulating a boat while being controlled by a human operator.
The firm, which did not respond to a request for comment, had not yet released any commercial information about how much the SwarmDiver drones cost.
"Until today, there were simply no micro hybrid USV/UUV vehicles and no swarming unmanned vehicles with diving capabilities, commercially available in the industry," Whitney Million. "Aquabotix's chief executive officer (CEO), said in a statement released Monday. "Aquabotix has changed that."
"Maritime swarming is becoming an area of focus for naval forces globally, and SwarmDiver leads a revolution in underwater technologies," she added. "[It] advances amphibious warfare as it is engineered to handle dynamic situations, including intelligence, surveillance, and reconnaissance missions and sophisticated, coordinated assaults through tracking, trailing and overwhelming targets."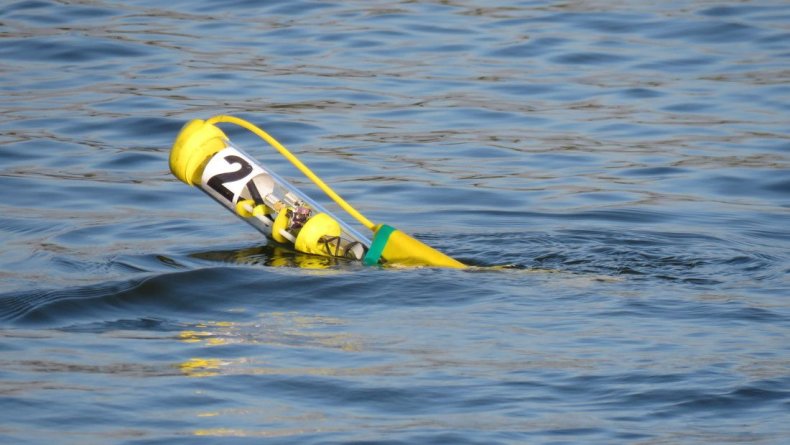 Drone development has been ramping up in recent years and is no longer confined to expensive, military, use. But fears remain that the technology, especially when enhanced using artificial intelligence (AI) or machine learning, could be used for nefarious purposes. Most recently, a Google partnership with the U.S. Department of Defense came under scrutiny by staffers who raised ethical concerns.
While the term drone is often associated with the sky, underwater capabilities are increasingly common. In January, Pentagon documents revealed that Russia had an underwater nuclear drone allegedly capable of carrying a 100-megaton warhead.