Sponsored Article
10 Amazing and Affordable Anti-Aging Products That Really Work
Maintain a bright and youthful glow with these affordable anti-aging products.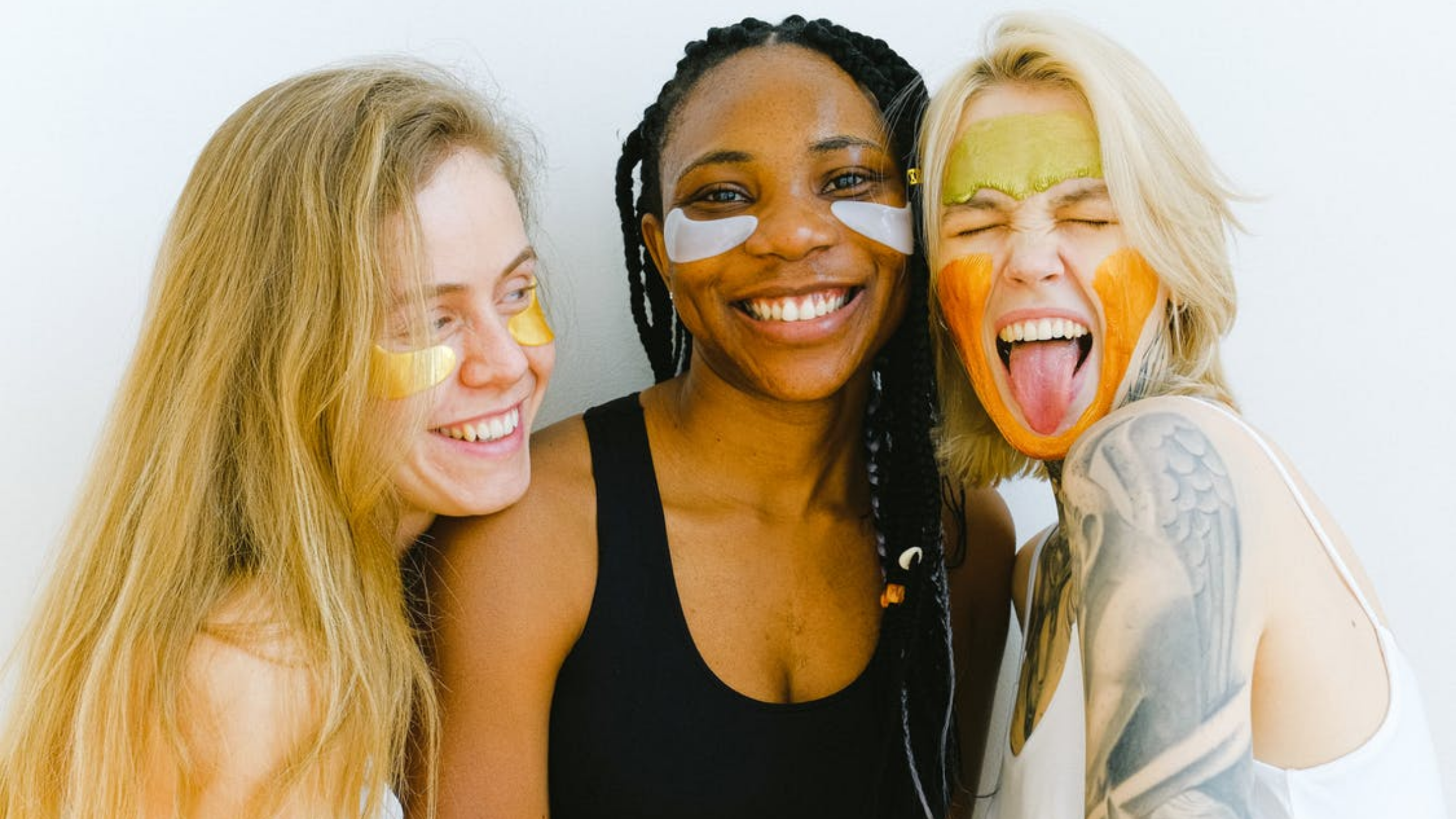 It's important to consult your doctors with any medical concerns, and before making any changes or adding supplements to your health plan.
Whether you're young or old, there's no day like today to take charge of your skin and to fight the signs of skin aging. From fine lines, wrinkles, skin discoloration, and more, these affordable anti-aging products have proven to be some of the best in the market to help you tighten, brighten, and moisturize your skin:
1. CBD and Electric Daisy Enzyme Face Mask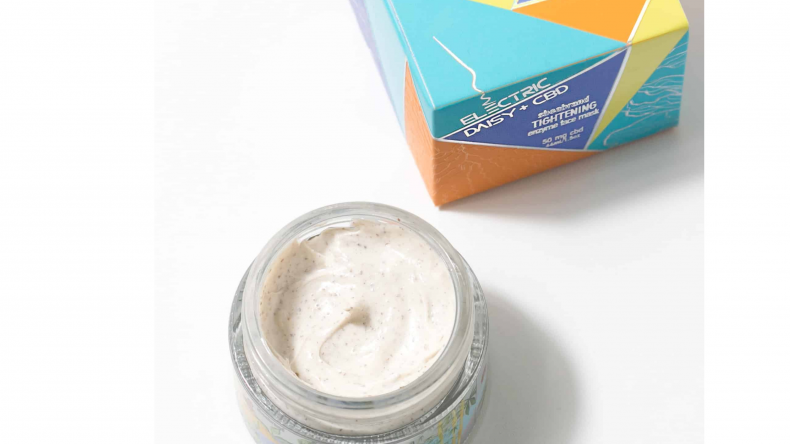 Made with organic ingredients, this face mask has 50mg Cannabidiol (CBD) Hemp Extract and Electric Daisy. This medicinal plant acts as a "natural botox" and has a powerful tightening effect on the skin. This mask is rich in fruit enzymes and Omega 6, which work together to nourish, tighten, and improve your skin's elasticity.
The mask also has Cassia Angustifolia seed extract, organic periwinkle extract, and a blend of organic AHAs that remove the debris on the surface of your skin, leaving you with cleansed, plump, and brightened skin.
For every purchase over $30.00, you get free shipping and a free Sole Soother Foot Patch ($13.50). These innovative patches have hemp, menthol, and arnica oil, which work together to soothe and support aching feet.
2. Better Skin Amaze Balm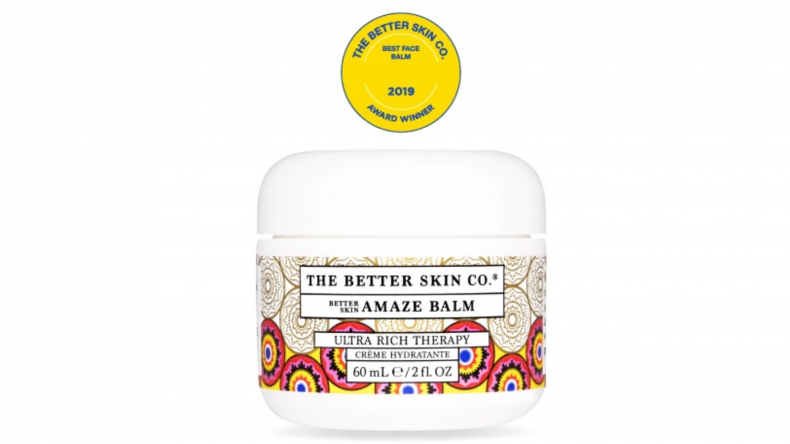 Winner of Shopify's 2019 "Best Face Balm" award, The Amaze Balm is perfect for people with dry and delicate skin. Usually used as a sleeping mask that helps decrease hyperpigmentation, fine lines, and wrinkles. With the oil of coconut, avocado, evening primrose, beeswax, sunflower, and more, the mask leaves you with soft and supple skin, all the while brightening it.
Get 15% off orders from August 31 to September 30, 3030. Use the code: September2020
3. Flawless Face Pillow
Whether you're young or old, sleep wrinkles are something that we all deal with. Sleep wrinkles are vertical lines that are formed whenever your face is compressed against your pillow. The Flawless Face Pillow helps you sleep on your back and your side by cradling your head in place to address this.
With its cover made with either soft satin or pure silk, the pillow also ensures your face creams and oil don't transfer onto your pillow. It also keeps the hair residue and oil away at night, thus preventing acne and other skin conditions.
If you buy now, you get a discounted price of $139 instead of $159 and get a custom satin pillowcase.
4. Vejo Portable Blender with Collagen Glow Pods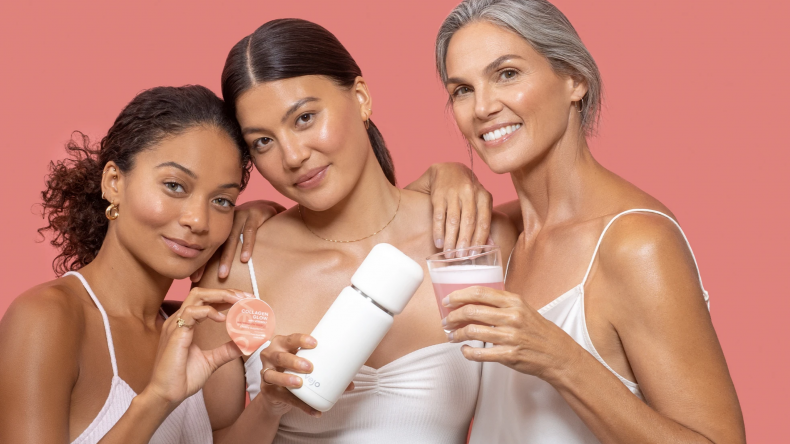 Vejo is an Instagram-worthy portable blender that gives you organic and immune-boosting fruit smoothies in 30 seconds anytime, anywhere. All you have to do is fill the blender with water, insert a pod into the blender, and voila! A nutritious and delicious smoothie packed with vitamins, dietary fiber, and antioxidants, which is excellent for your health.
For skin tightening benefits, use Vejo's Collagen Glow. With four times more collagen than other products and nine superfood extracts, it only takes 10 days of continuous consumption before seeing a decrease in wrinkles and healthier hair and nails.
Click here to buy for $99 instead of $212
Buy now, and you get 53% off the original price. You get 1 Vejo portable blender and 16 blends. This offer is valid with a 30-pack subscription of Collagen Glow.
5. MenoGlow (60 Day Supply)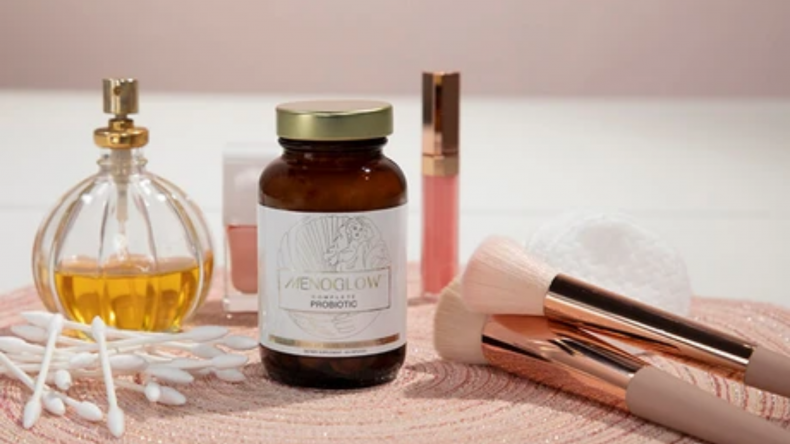 MenoGlow is one of the best probiotic supplements that are not only great for menopausal women, but that also helps keep skin hydrated, minimize fine lines and wrinkles, and that strengthens hair and nails.
The probiotics reverse the effects of UV damage, promote digestive health, and reduce hot flashes' frequency and severity. This probiotic supplement is MSG-, soy-, dairy-, and sugar-free. It is also vegetarian and has no artificial flavors or colors.
Click here for a one-time purchase for $99.00
You can also subscribe and get a delivery of MenoGlow every two months for $89.00. This is inclusive of free shipping.
6. Palmetto Harmony 4 C's Anti-Wrinkle Cream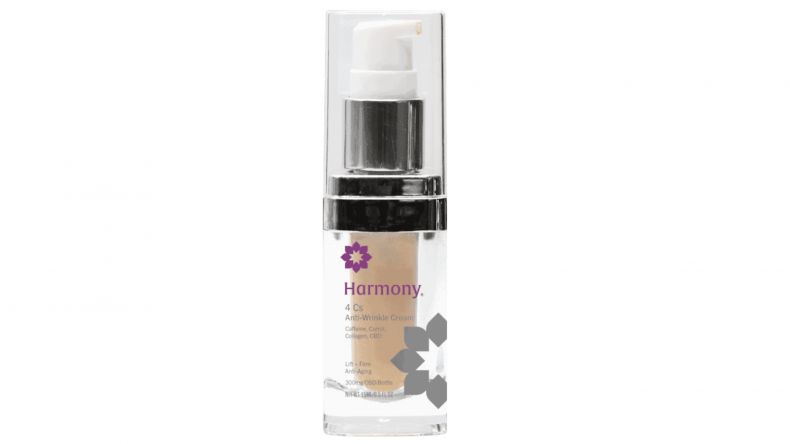 With 300mg of CBD per bottle, this has collagen, caffeine, and carrot extract that helps fight multiple skin concerns as you age, such as fine lines and wrinkles. When applied daily, you get a polished and youthful glow. Other organic products used in this include the oil of olive, jojoba, avocado, sunflower, argan, shea butter, mango butter, rosemary seed extract, and more.
7. Hush and Hush TimeCapsule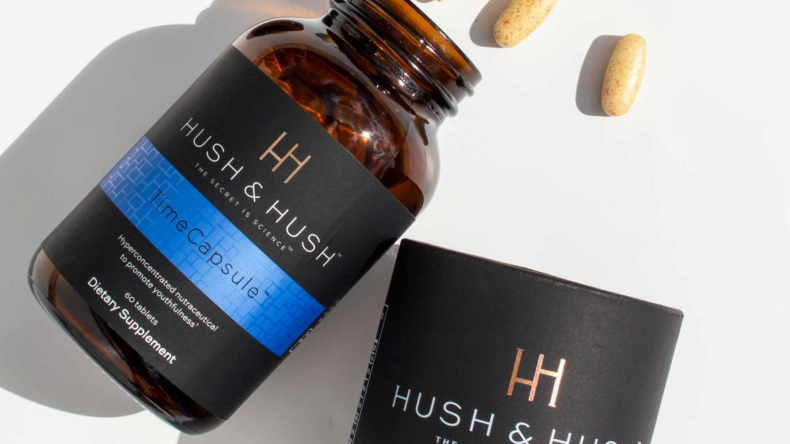 This powerful 4-in-1 anti-aging skin supplement boosts collagen production, adds moisture to the skin, and helps reduce redness and breakouts. This supplement gives a boost of energy and strengthens your immune system with zinc, vitamin C, and ginseng - in fact, with all of its vitamins and nutrients, it can replace your daily multivitamin.
TimeCapsule also protects against environmental damage, pollution, sun exposure, and blue light damage. If taken daily, you will notice your skin feeling younger and fresher.
8. Seratopical Radiant Glow CBD Facial Oil with CBD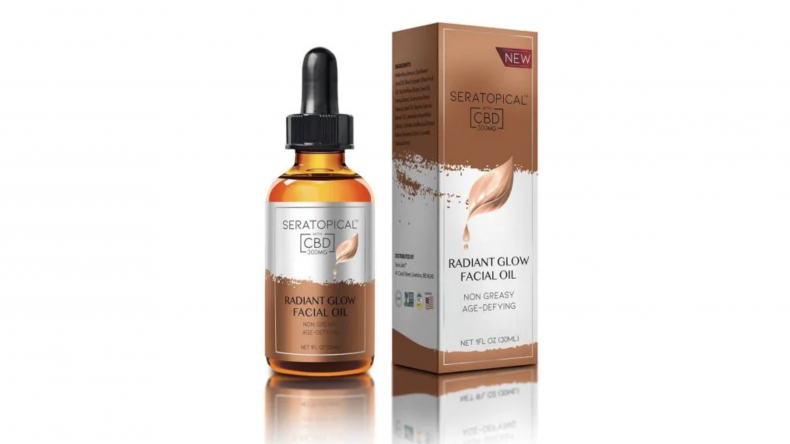 This lightweight and fast-absorbing CBD facial oil not only brightens your skin but leaves it with a firmer and more lifted appearance. With a combination of 300mg of CBD, marula oil, argan oil, English lavender oil, and more, all your skin needs is a few drops of the facial oil to protect it from the harsh environmental factors. It can also help keep your facial skin hydrated, help with its imperfections, thus making it your most radiant and youthful skin ever.
Click here to buy $49.95 to $59.95
9. Better Skin Mirakle Cream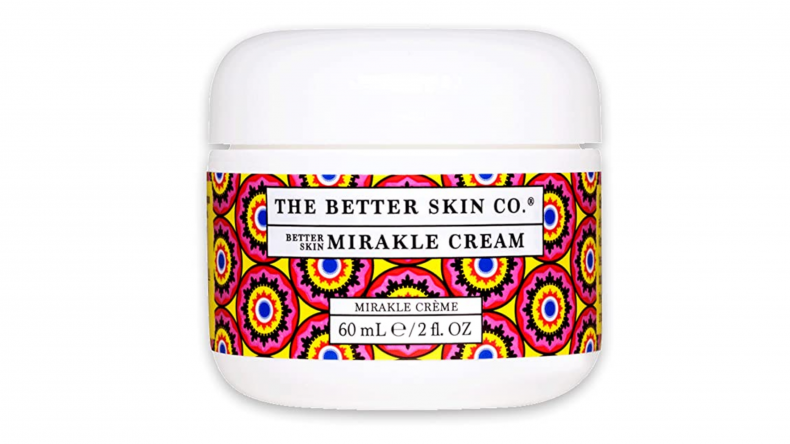 Living up to its name, the Better Skin Mirakle Cream has several 5-star reviews due to its ability to reduce the visible signs of agings and increase your skin's radiance and luminosity. Vegan and cruelty-free, the Mirakle Cream reduces fine lines, wrinkles, sunspots, age spots, and dark spots.
It also hydrates your skin, thus soothing your dry skin. Review after review says that the cream has not only helped people with their acne but has also given them brighter and clearer skin, as well.
10. Revive dpl® Nuve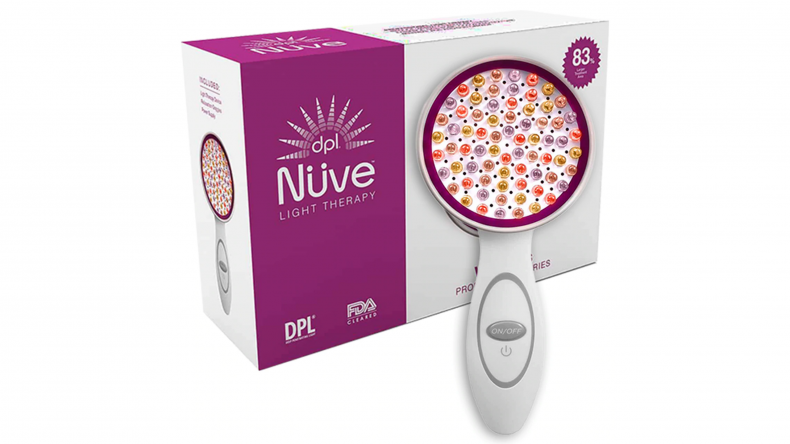 This FDA-cleared medical device works from the inside out to stimulate your natural collagen, elastin, and to enhance your skin tone. It also tackles the loss of firmness, skin dullness, and more, ultimately helping decrease smile lines, crows feet, brow lines, and uneven skin tone.
All you need to do is use this on your face or anywhere else you'd like to improve your skin for three minutes daily to see results. This light therapy device is backed by NASA scientific research to repair damaged skin safely. Highly recommended by dermatologists and physicians, 97% of its users have reported a significant reduction in wrinkles after using this device.
Stop the signs of skin aging with these tried and tested products that won't hurt your wallet. Maintain a bright and youthful glow with these affordable anti-aging products today.
We may earn a commission from links on this page, but we only recommend products we back. Newsweek participates in various affiliate marketing programs, which means we may get paid commissions on editorially chosen products purchased through our links to retailer sites.