Sponsored Article
10 Amazing Sports Equipment Deals To Achieve Your 2021 Fitness Goals
ArmadaDeals offers the best sports equipment to help you shed off those holidays gains without breaking the bank.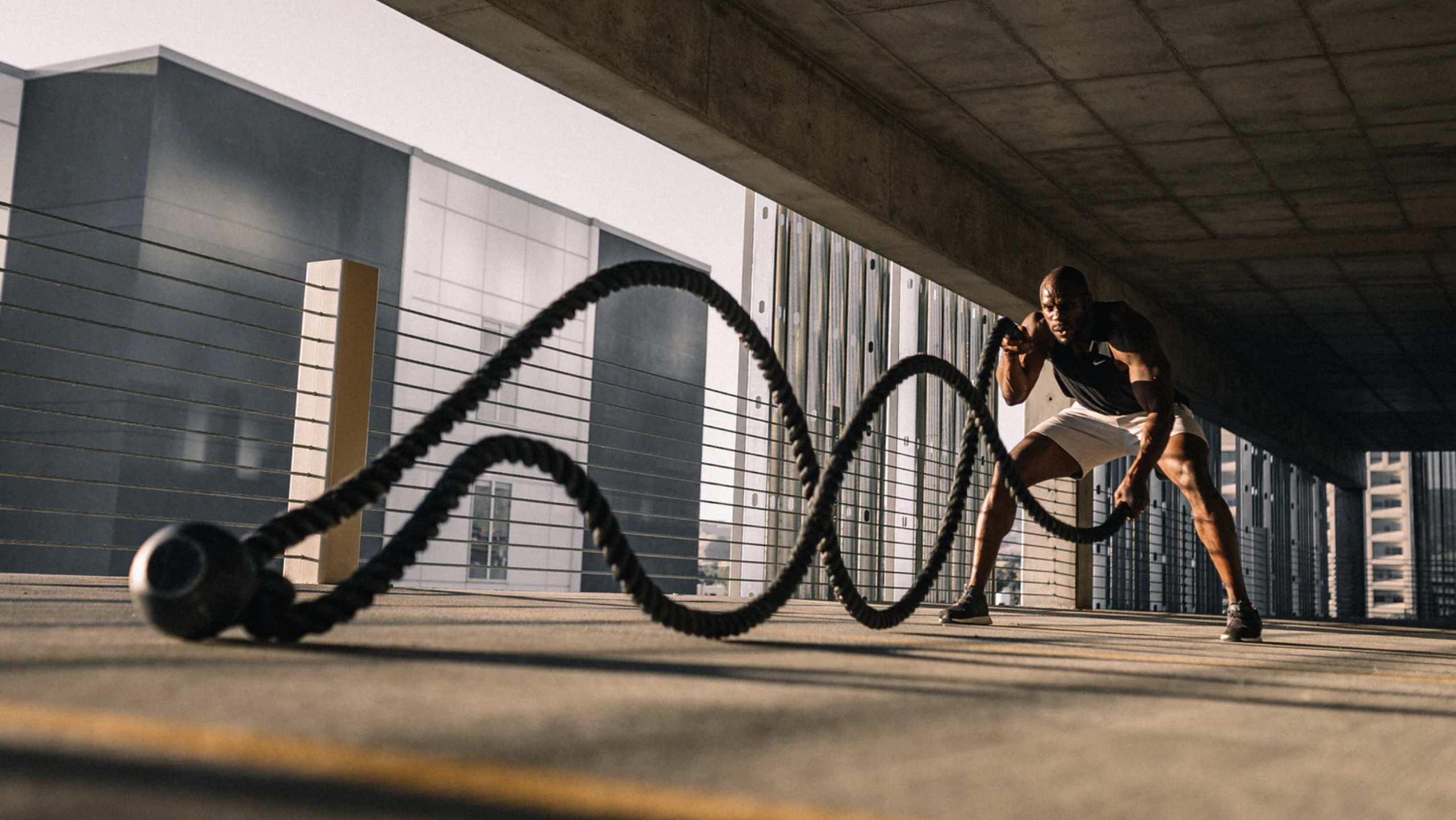 Now that the holidays are over, we all know what comes next - regret. While some had the self-control (and we salute you) to resist a second dessert, it's pretty safe to say that most of us gave ourselves a break when it came to eating healthily.
2020 was, by far, one of the longest and most challenging, and it is only right if we treated ourselves for surviving it. Holidays give us a time let loose and forget about stress, but now that a new year has started, we should prepare ourselves once again for reality. Not only do we need to face getting back to work, there's also that body with pandemic weight that needs some tending to, to get ready for the beach.
Burn, Baby, Burn!
Admittedly, psyching ourselves to work out after a long vacation is a struggle, especially if we're stuck at home. Luckily, ArmadaDeals gives us a way to jumpstart our bodies with their amazing deals on sports equipment! Here's a run down of their offers to set up that home gym of yours and achieve your fitness goals in time for summer.
1. Motorised Treadmill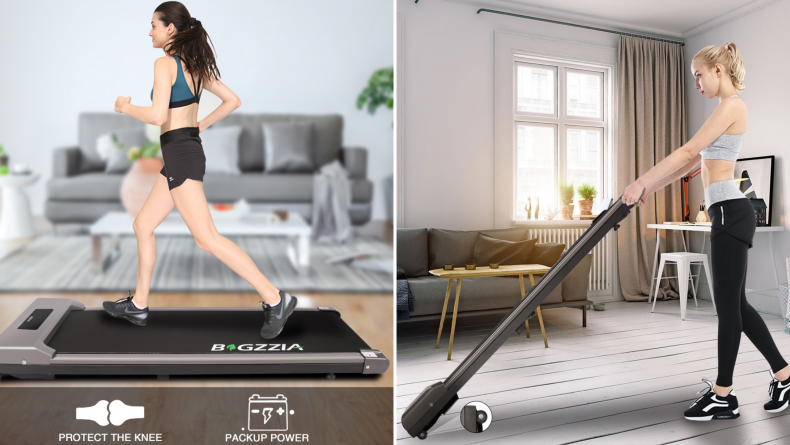 Price: $799
As much as we love running with a view, our current situation makes that risky. Aside from that, running could be too heavy of a start for some, which makes this machine perfect! Start with doing light cardio by doing brisk walks for a couple of minutes and challenge yourself to go faster or longer at your own pace.
Buy the Motorised Treadmill for only $799 here.
2. Air Track Inflatable Gymnastics Tumbling Floor Mat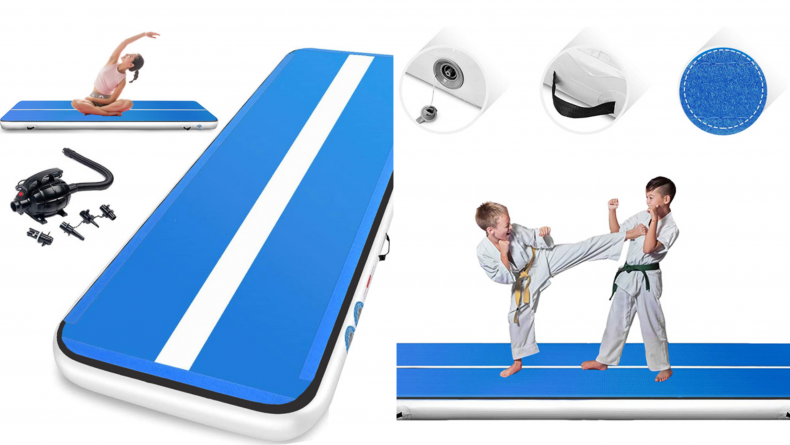 Price: $299.99
If you're not up for running, why not do a little stretching and meditation to calm your senses? This floor mat works on almost any surface (even water), letting you do your down dogs or practice your cart wheels without risking injury. It also comes with two options for thickness, ensuring that you'll always have a soft landing.
Buy the Air Track Inflatable Gymnastics Tumbling Floor Mat for $299.99 here.
3. Exercise Bike with LCD Display and Adjustable Resistance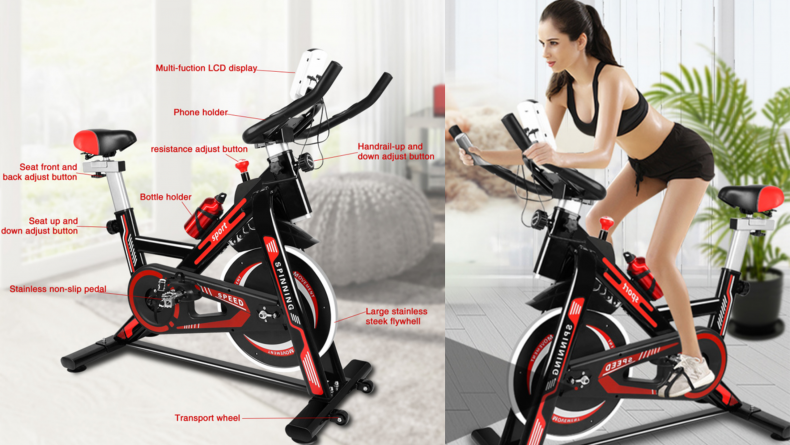 Price: $229.99
Miss spin classes? Get ready to break a sweat and put in those miles as you hop on the saddle! Spinning has been proven to efficiently burn calories and tone your lower body, giving your jeans that bootylicious fit. The LCD display lets you keep track of your progress, with a knob to adjust its resistance letting you challenge yourself on every ride!
Buy the Exercise Bike with LCD Display and Adjustable Resistance for $229.99 here.
4. Vibration Platform with Skipping Rope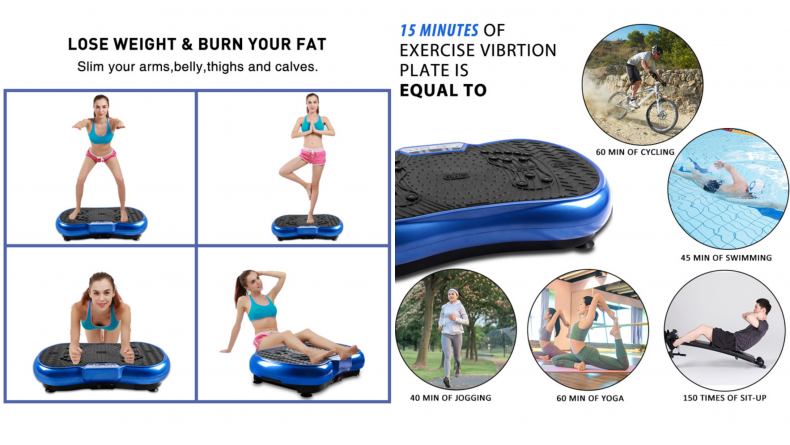 Price: $199.99
Start with something a little less taxing through this platform which will surely shake off the excess fats on your body. The anti-slip rubber will keep you in place as you put in the work, with the quiet vibrations ensuring you don't wake everyone up. Spending a few minutes on this machine results in a firmer body, with the adjustable speed letting you control its pace.
Buy the Vibration Platform with Skipping Rope for $199.99 here.
5. Core & Ab System Trainer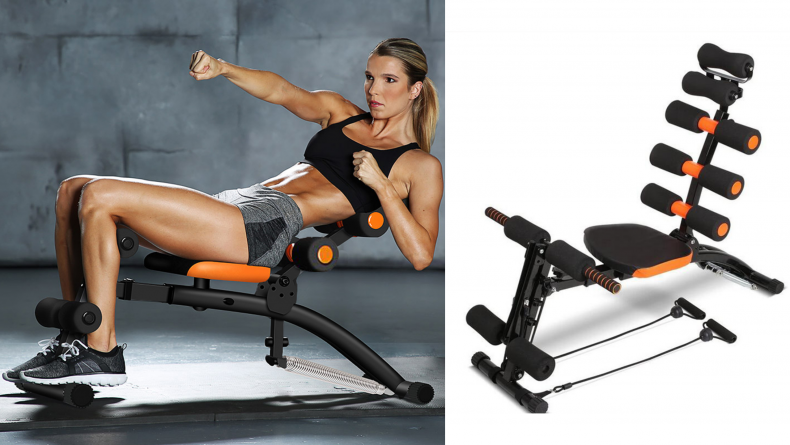 Price: $109.99
This all-around equipment ensures that you get a full body workout in one go, making it an excellent space saver. Not only will it let you do sit-ups with less struggle, but it will also let you do assisted push-ups and inner thigh exercises - all at the same time!
Buy the Core & Ab System Trainer for $109.99 here.
6. Adjustable Folding Weight Bench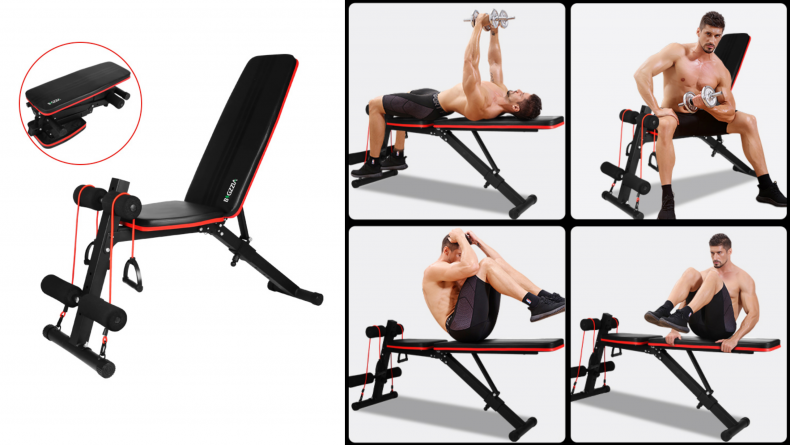 Price: $99.99
Work on those gains in the comforts of your home with this weight bench! Its compact structure lets you save on space for more efficient storage. The adjustable backrest lets you work with seven positions, making sure you get the right angle for a complete upper body workout.
Buy the Adjustable Folding Weight Bench for $99.99 here.
7. 40-in-1 Abdominal Resistance Band Roller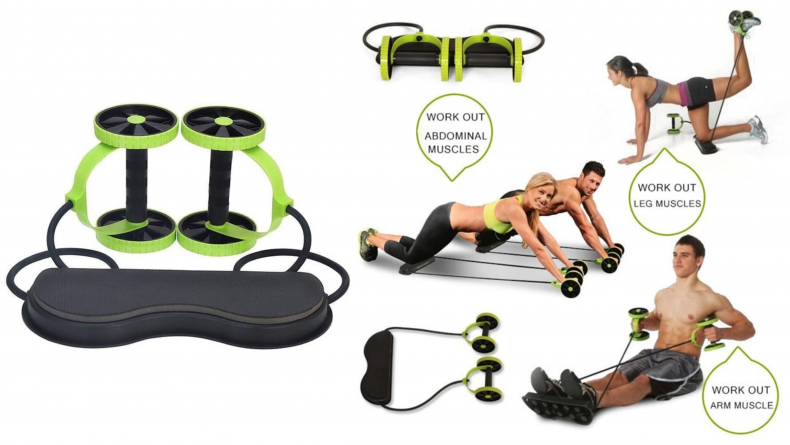 Price: $25.99
Yes, you heard it right, this little machine lets you do 40 workouts, giving you a full body workout in one equipment! Mix and match the accessories that come with it to do targeted toning in each session, and see the results in no time. You don't need monstrous equipment to reach your dream bod, and this simple piece of machinery proves that.
Buy the 40-in-1 Abdominal Resistance Band Roller for $25.99 here.
8. Resistance Bands Set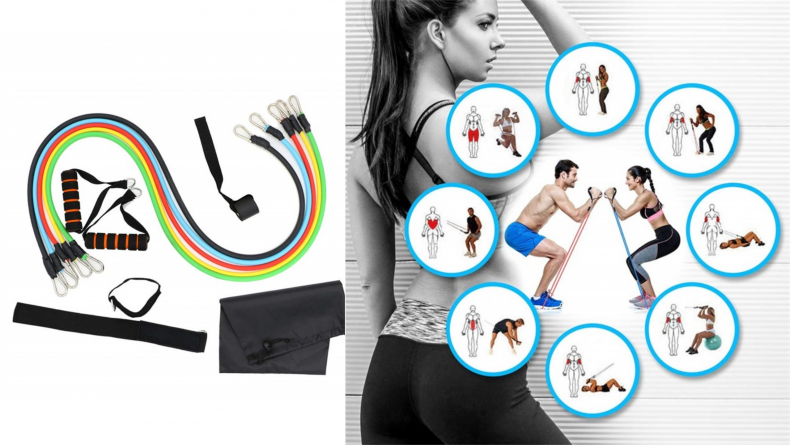 Price: $16.99
Never underestimate the power of a good resistance band. These may not look like much, but they could easily make your yoga or pilates sessions more challenging. Different resistance levels on each band will make any workout harder, letting you put in the effort without having to lift heavy weights!
Buy the Resistance Bands Set for $16.99 here.
9. Exercise Fitness Loop Resistance Bands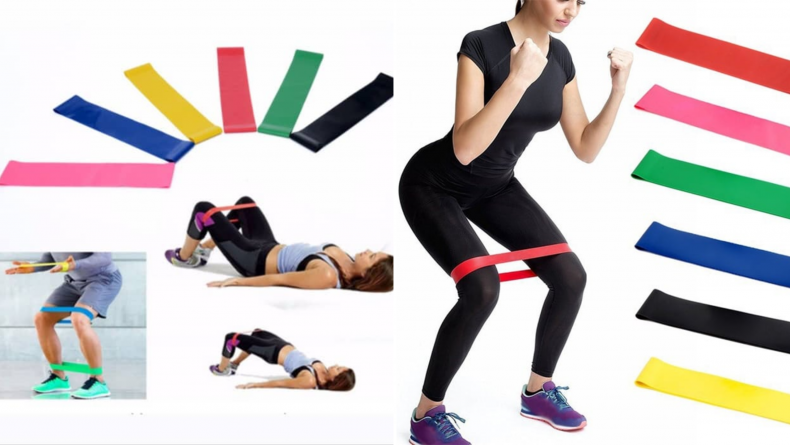 Price: $7.99
Much like the first resistance bands set, these loop bands let you veer away from the heavy lifting, but gets you the same toned results. Put two of them on your legs to tone your lower body faster with every squat, or use them on your arms for an upper body workout. No need to rearrange the furniture either, since you can easily store them in a bag after every use.
Buy the Exercise Fitness Loop Resistance Bands for $7.99 here.
10. Skipping Rope with Jump Counter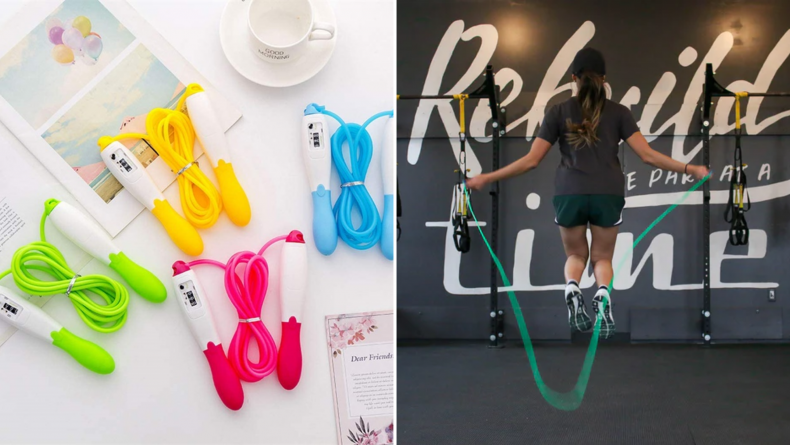 Price: $5.99
Why don't you start with something simple? Jump ropes let you do cardio with reduced strain on your legs and feet, letting you put in the work for longer! Put the frustrations of not being able to do those double unders to good use and jump (or skip) your way into a healthier you. A counter lets you keep track of your progress, setting you up for a new challenge every day.
Buy the Skipping Rope with Jump Counter for $5.99 here.
If there's anything that the previous year has taught us, it is the importance of health. Riches may come and go, but having a body that could withstand all types of beating keeps us alive. Listen to it, and don't wait until it gives up on you.
Visit ArmadaDeal's website now and get started on ticking off those fitness goals for a healthier you!