Sponsored Article
10 Best Home Appliances You Must Have in Your Home Right Now
There is an appliance for almost every task you can think of.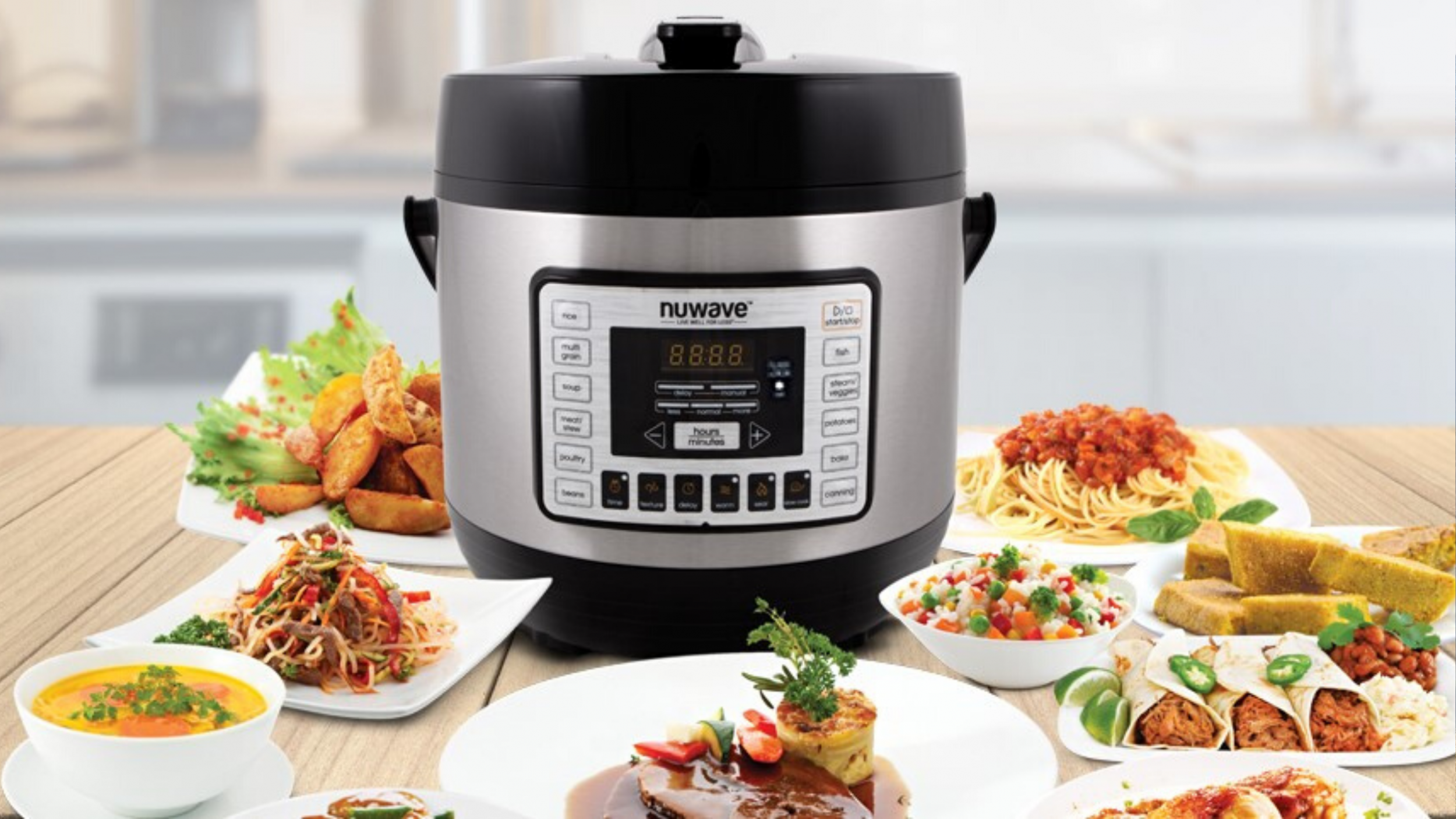 Home appliances have become essential things in our lives. However, in the early days, these appliances were not as functional as they are today. Digital transformation has seen society and home appliances become smarter. Not only have these appliances become intelligent, but they are also now more sophisticated, intuitive, efficient, and trendy.
Today, there are appliances for every task, making it possible for you to spend more time either at work or doing other duties. Here are the top 10 trendy home appliances that you should own today.
1. Smart Coffee Maker
Coffee maker appliances have over the years become smarter and easy to use.
For the best-tasting home-made coffee, a smart coffee maker such as the NuWave BruHub coffee maker will do the trick. To prepare the coffee grounds for brewing, the BruHub uses very little water.
The showerhead then gets the most of these grounds through consistent water flow. NuWave BruHub coffee maker is an innovative coffee maker that comes with a glass water heating chamber to ensure your coffee has no unpleasant metallic taste.
Additionally, the BruHub utilizes charcoal filler to filter out any impurities. When brewed at the perfect temperature, you will enjoy pure, clean, and tasty coffee with NuWave BruHub coffee maker.
2. Air Fryer
If you are concerned about the amount of oil in your food, then an air fryer is the right solution for you. An air fryer is specifically designed to help you use as little oil as possible when cooking.
The appliance features include a programmable thermostat, activated charcoal air filter, and digital display controls. The interior is made using non-stick materials, which ensures you use just enough cooking oil. You don't have to worry about your food's fat content.
Some air fryers are paired with an app and come with 11 cooking modes. Such a fryer can control its settings, enabling you can to cook without touching a button.
3. Nutri-pot Digital Pressure Cooker
Nutri-Pot enables you to cook food faster than traditional cooking methods. Furthermore, the pot preserves moisture and nutrients for healthy, tasty food. The NuWave Nutri-Pot Digital Pressure Cooker cooks delicious meals up to 3 times faster than the traditional methods.
This Nutri-Pot comes with 11 preset cooking functions including Warm, Sear, Slow cook, Delay, Time, and Texture settings. You can, therefore, prepare any meal, bake, or can with this digital pressure cooker.
It also has a Sure-Lock system that ensures the pressure cooker is securely closed and sealed so that it doesn't open prematurely. You don't have to worry about your safety when using the NuWave Nutri-Pot Digital Pressure Cooker.
4. Vacuum Sealer
A vacuum sealer will help preserve your food longer in the fridge or freezer. It achieves this function by sucking out all the air from the food hence depriving molds and bacteria the oxygen they need to grow. Vacuum sealing also protects your food from freezer burn just like the Oliso Smart Vacuum Sealer does.
5. Robot Mops
Mopping is usually both time consuming and labor-intensive. Robot mops are here to save the day. To function, fill up the tank with water and detergents you use for mopping, then press start. The device has sensors to help navigate around. Some robot mops can be controlled by your phone or voice. Some even double up as robot vacuums.
6. Sous-vide Cooking System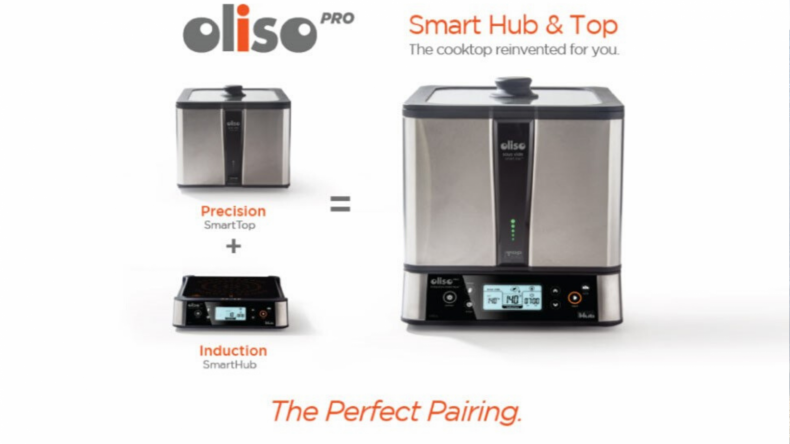 Oliso SmartTop and SmartHub Induction Cooktop is a premium sous vide cooking appliance that requires just one square foot of space in your kitchen. It is an energy-efficient and fast induction burner that you can plug into any power outlet.
The Oliso SmartTop, on the other hand, is a low-temperature precision appliance with the ability to heat and maintain the set temperatures of water and any other liquid.
When SmartTop is docked with the SmartHub, the two appliances seamlessly communicate with each other thus, allowing you to sous vide. You can also use this sous-vide cooking system for slow cooking, making yogurt, beer brewing, and much more.
7. Steam Oven
The steam oven cooks food much faster than the traditional oven. This appliance combines steam with pre-set programmed recipes while its digital technology estimates the amount, size, and shape of the food. Steam oven helps retain nutrients and flavors of the food you are cooking.
8. Smart Washing Machine
A smart washing machine comes with extra convenient features and gives you more control over your laundry than a standard washing machine. You can schedule, start, stop, and monitor wash cycles from your phone or voice commands.
Additionally, you can control the appliance's settings and receive notifications through your phone. The smart washing machine has built-in diagnostic sensors to alert you to planned regular maintenance or when there is a breakdown.
9. Balance Smart Personal Blender
Balance smart blender is a Bluetooth enable mixer equipped with intelligent technology. This appliance pairs with your smartphone and can track the nutritional information of your smoothies and update your grocery list. You can be sure of a well-balanced and nutritious smoothie.
10. The June Oven
The June oven comes with pre-installed programs for cooking specific foods. There is also an in-built camera that will identify the ingredients and how to prepare them. The June oven is a seven in one appliance. The seven appliances are; You can also control it from your phone.
A convection oven
Air fryer
Dehydrator
Slow cooker
Broiler
Toaster
Warming drawer
As technology advances, so does the home appliances. The use of smart technology has made these appliances more intelligent, reliable, and sophisticated. Nothing adds value to your lifestyle like an appliance that can listen, speak, and send notifications. You will be able to save up your energy, money, and time using them.