Sponsored Article
10 Bright and Bold Frames for Your Summer Wardrobe
10 Bright and Bold Frames for Your Summer Wardrobe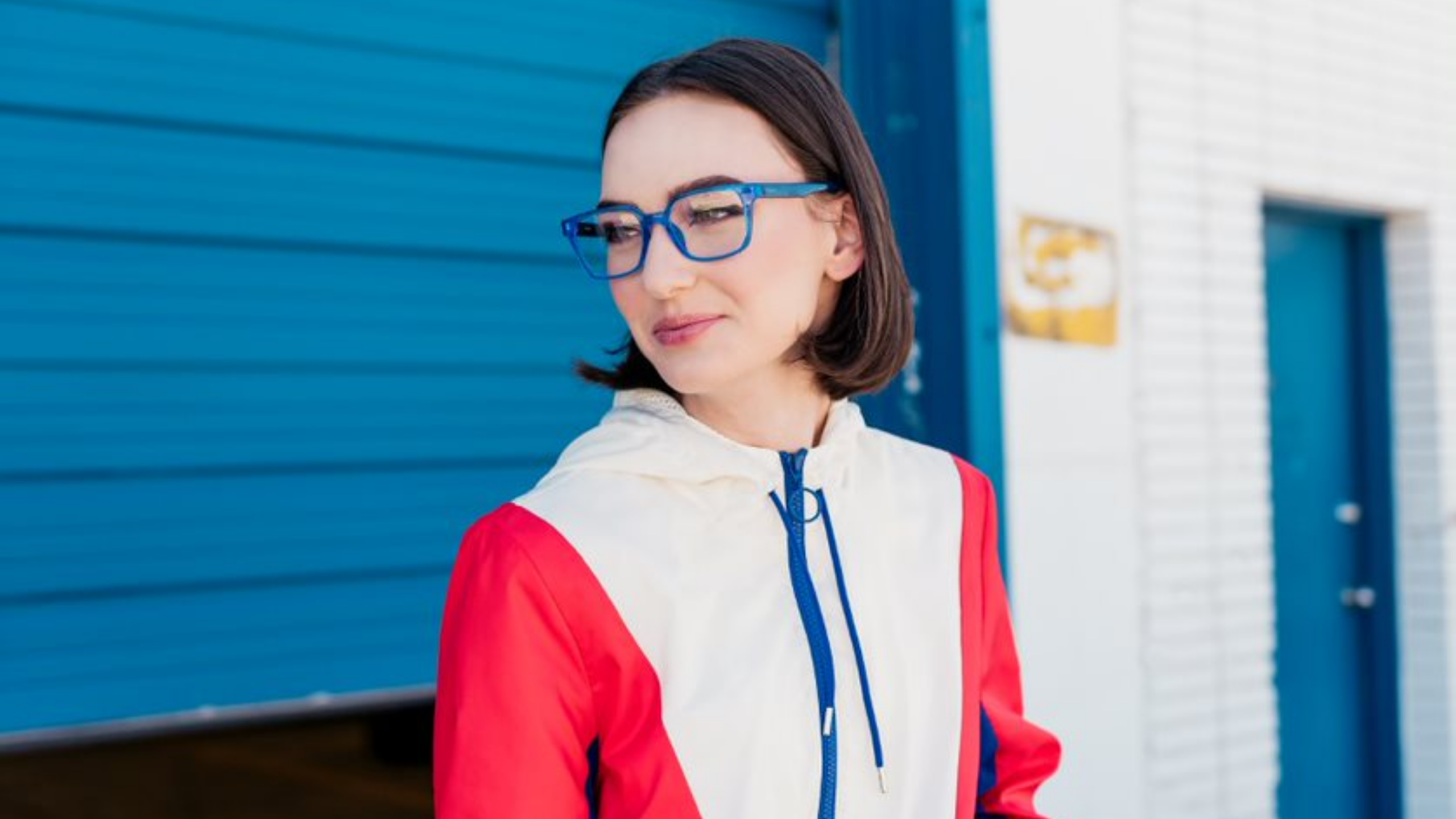 Want to add a little pep to your step and welcome summer with a fresh pair of frames? Picking up a new pair of frames might help revamp your look in a bold way. Befitting is here to help with that. They have a wide selection of eyeglasses from their Vogue and Polaroid brand collections that could help refresh your style, like bright blooms that revive your garden from winter. And we've picked our top ten frames if you want a bit of help with the selection process.
1. Polaroid PLD D379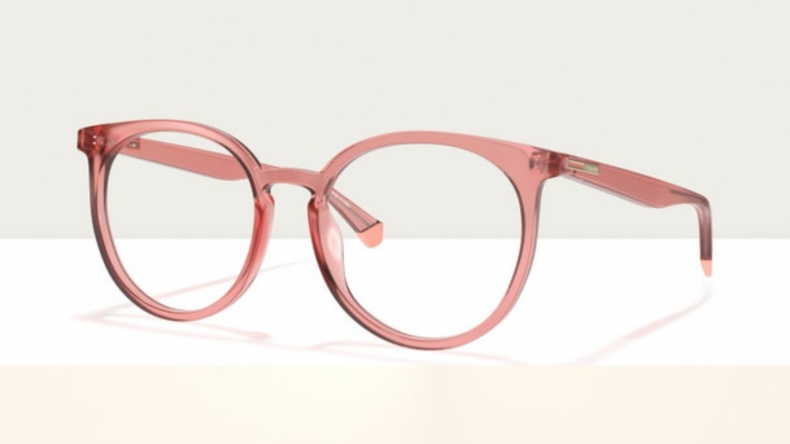 Rose-tinted glasses are one thing, but what about rose-tinted frames? If you're feeling brave, you could try on these bright round frames with a hint of edge. Once you start viewing the world through these candy-colored frames, the world might never look the same. A subtle hint of Polaroid branding at the sides is never a bad thing, either. They're also available in tortoise and clear. How you'll manage to pick, we have no idea.
Click here to buy them for $86.
2. Vogue VO5276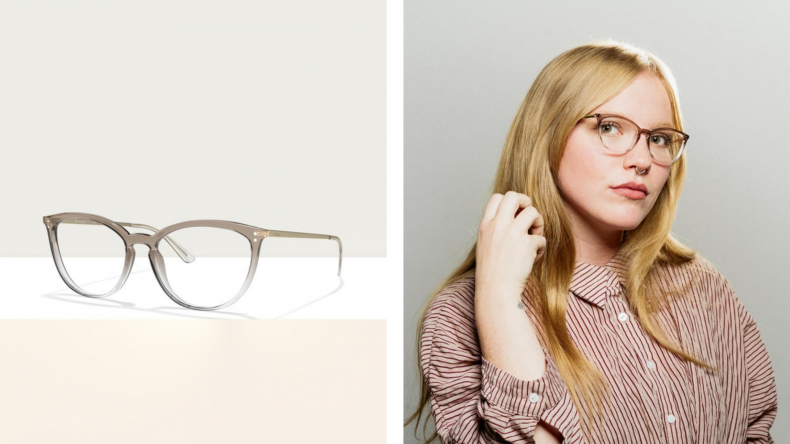 These stylish frames might help you see clearly through these fresh gradient frames that go from light brown to clear. The ombré upgrade and subtle cat-eye shape could give you a pop of color without being overly dramatic and might complete your understated upgrade. They have a whole slew of colors to choose from, like black, blue, clear, pink, purple, tortoise, and tortoise clear.
Click here to buy them for $130.
3. Polaroid PLD D381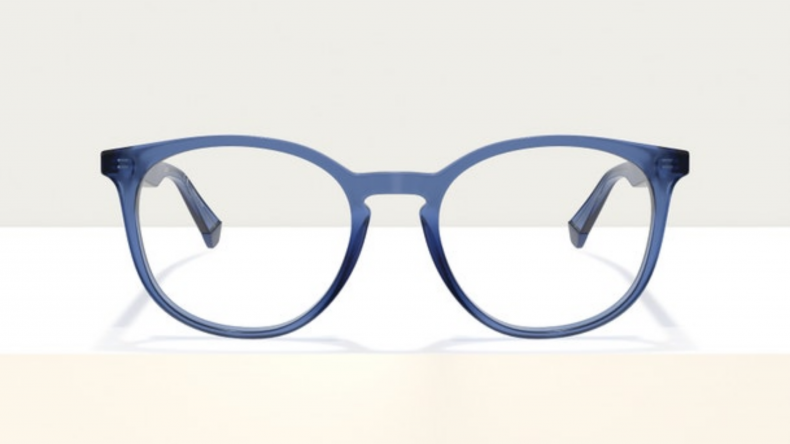 These round frames could let you stare wide-eyed at all the beauty around you or just help you stand out at that first bottomless brunch of the summer. If blue isn't the choice for you, they're also available in clear.
Click here to buy them for $86.
4. Vogue VO4094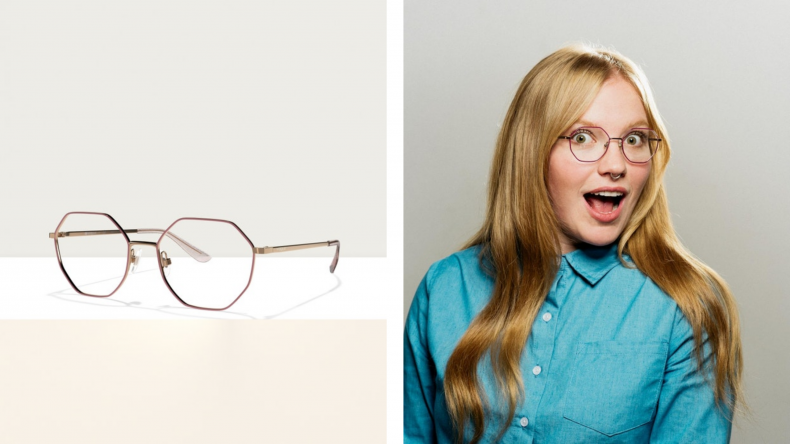 The combination of subtle rose gold shimmer and soft geometry could set these frames apart. These angles might be soft, but they could still help you cut through the competition. Want to make a statement back in the office? These frames could help you do that in a very chic way. Try them in gold or black if millennial pink (pictured) doesn't match your style.
Click here to buy them for $120.
5. Polaroid PLD D370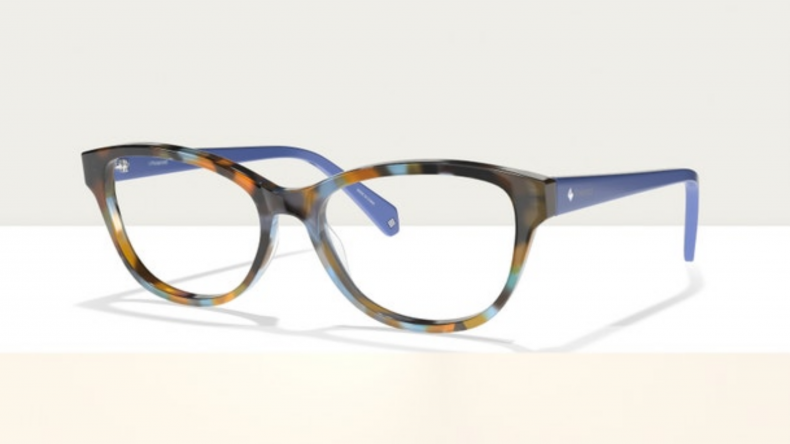 Do you like making bright, bold statements? These frames might be able to help with that. The funky combination of blues and browns could look like you tie-dyed your old tortoise shell frames, and we're not mad about it. If full-color frames are too much for you, but you still want to add that pop to your outfit, you could consider this pair of eyeglasses. If you want a more understated vibe, you could stick with tortoise or black.
Click here to buy them for $93.
6. Vogue VO4164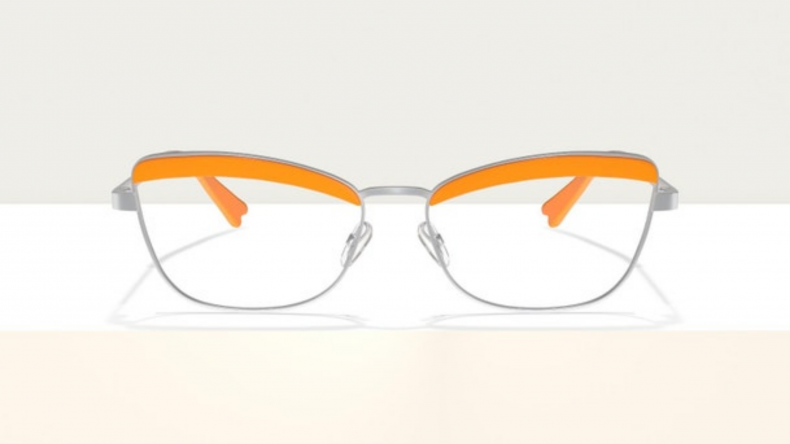 Good morning, sunshine. That is what everyone might say as you walk into the room looking like a bright ray of light on even the cloudiest days. It's almost magical how these glasses could manage to be chunky and light, classic but modern, and many other paradoxes. But you might not have to worry about that. You'll just have to coordinate your new spring wardrobe with these bright frames. Want more options that could match all your new outfits? These glasses are also available in black/silver, tortoise/gold, pink/gold, and green/black.
Click here to buy them for $140.
7. Polaroid PLD D384G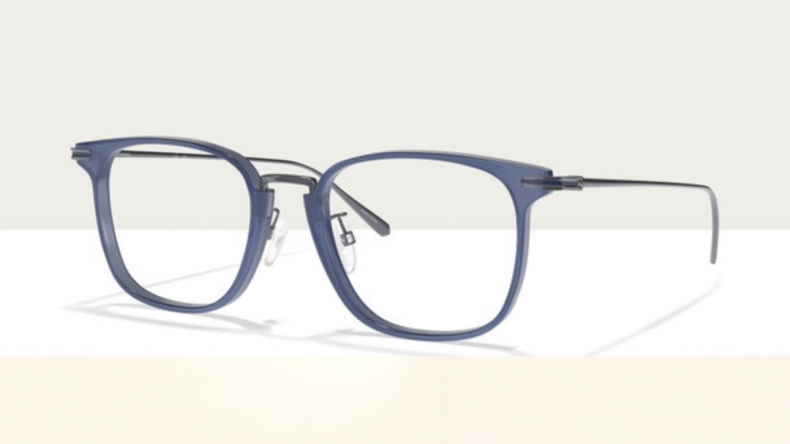 Thin frames, big statement—that's what these glasses could bring to the table. Maybe that table is the desk in your boss's office as you negotiate that promotion. Or maybe it's the table at a hot restaurant where you could take your first date. No matter what the situation, you know the people sitting across from you will likely be impressed with your bold sophistication in these blue frames. Or you could try them in black or tortoise.
Click here to buy them for $105.
8. Vogue VO5314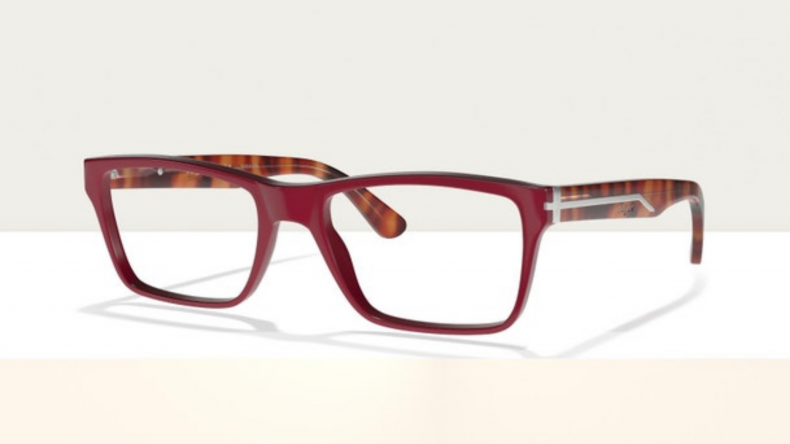 Roses are red, violets are blue, and these Vogue glasses are available in a wide variety of shades that could best suit you. These frames combine bright colors at the front with a splash of tortoise along the sides, so you wouldn't have to limit yourself to one stylish choice. And with so many colors available, why limit yourself at all? You could pick up this pair in all black, blue/tortoise sides, tortoise, and dark tortoise.
Click here to buy them for $142.
9. Polaroid PLD D372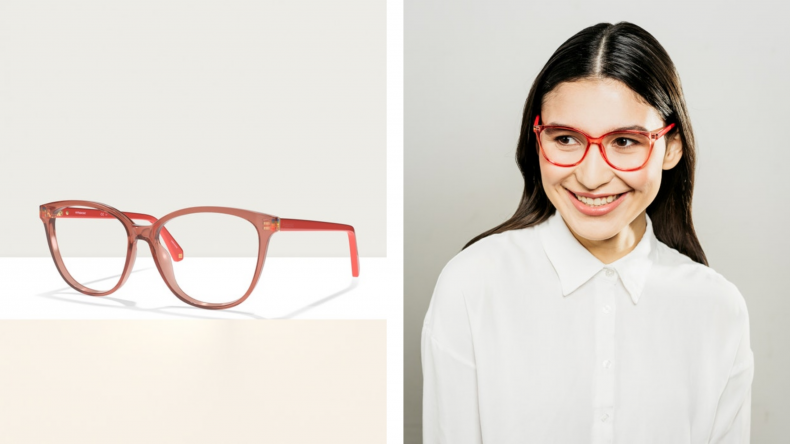 If you've got a sugary personality, these candy-colored frames might just satisfy your sweet tooth. These vintage-inspired rounded square frames could have you longing for sock-hops and diner milkshakes. Slightly muted in the front, a little brighter along the sides, what else could you ask for? How about a pair in tortoise and black as well? Befitting could have that covered.
Click here to buy them for $84.
10. Vogue VO5313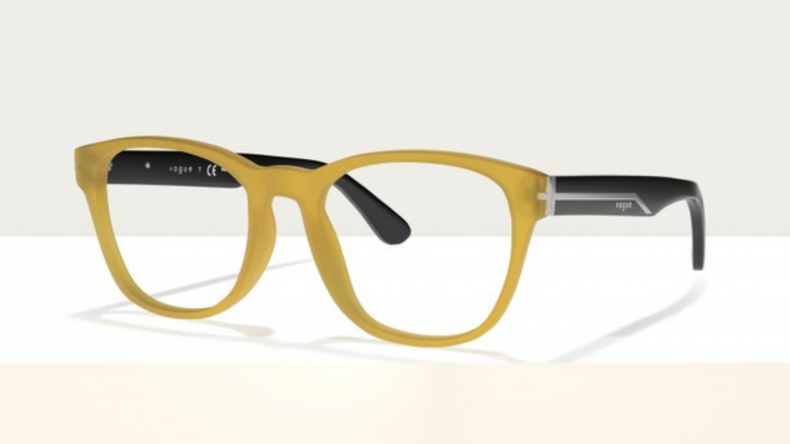 You've got a pocketful of sunshine and frames as bright as sunflowers. You could wear these frames for a spin on your next (socially distanced) picnic at the park or as you visit a butterfly garden, and you'll probably fit right in with the bright crowd. Or you could pick them up in a more neutral tone, like black, blue, tortoise, or dark tortoise.
Click here to buy them for $142.