Sponsored Article
10 Fun Ways to Celebrate Fourth of July Without Leaving the House
Get some ideas on how to celebrate Independence Day while social distancing at home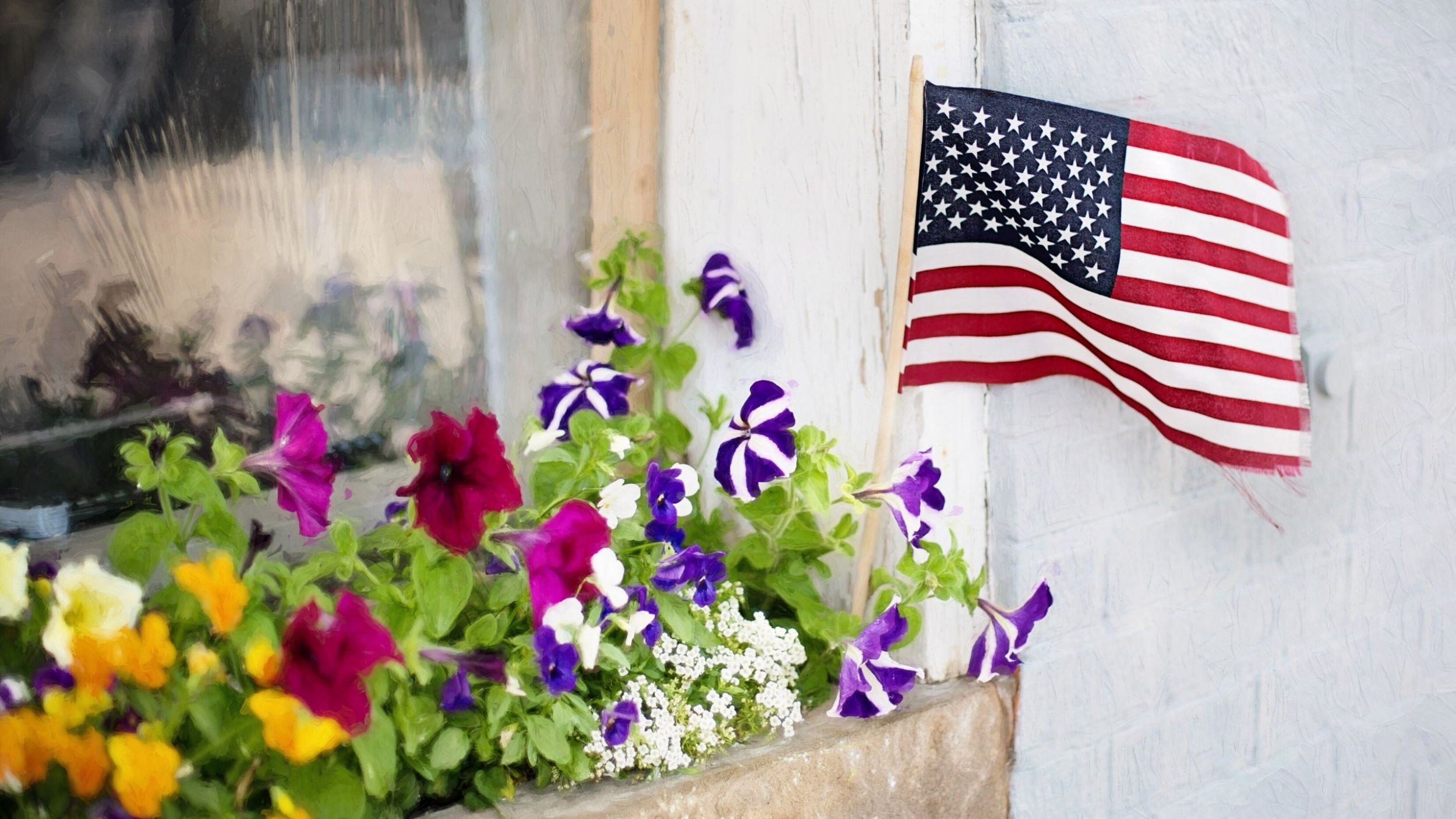 The Fourth of July is the ultimate summertime holiday. With everyone off from work, balmy weather, and a host of events happening all across the country, it's the perfect time to kick back and relax with family and friends. People typically step outdoors to enjoy the day at parades, barbecues, pool parties, and the beach. At the end of the day, fireworks light up the sky and illuminate the thousands of merrymakers gathered together in celebration.
In the wake of COVID-19, the 4th of July 2020 may look a little different from the usual festivities. There may be a number of public events pushing through in your town, but if the thought of joining the crowds outside makes you uncomfortable because of the global pandemic, rest assured that you can have just as much fun at home.
Here are 10 amazing things you can do to honor and celebrate the national holiday in your own backyard.
Bust Out the Grill
Barbecues are among the most popular ways to celebrate in the United States. If you're not invited to a barbecue this year, why not host one of your own? Burgers and hotdogs are summer staples, so throw a couple on the grill along with delicious sides like potato salad and corn on the cob. Maybe even round up a few of the kids for a fun hot dog eating contest!
Looking to make your Independence Day party more special and sophisticated this year? Make sure you're serving premium meat, especially to the grownup guests. Try the American Wagyu Grilling Gift set from Snake River Farms, which includes the group's best-selling filet mignon, sirloin steak, wagyu ground beef, and hotdogs. Whether it's just you and the family or a couple of friends are coming over, this spread is sure to impress.
Bake Yummy Treats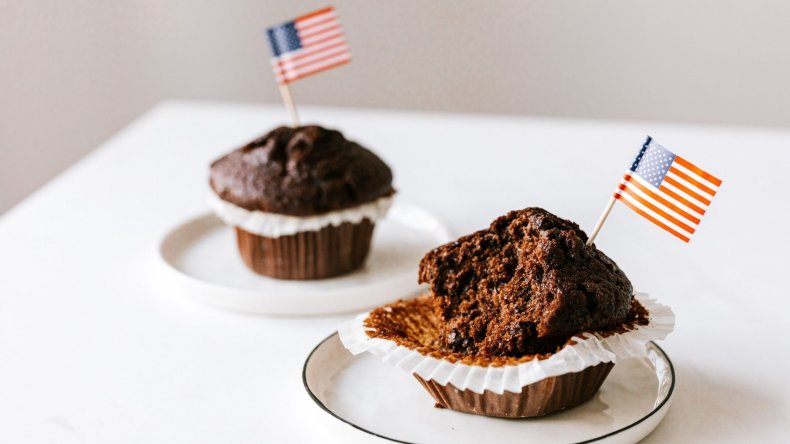 A celebration isn't complete without a delectable spread of sweets. One way to ensure there are more desserts than you can handle on July Fourth is to host a good old-fashioned bake-off. Make your guests bring their treat of choice to your get-together or gather all the kids in the kitchen to team up on the family favorite. Decorate the sweets with red, white, and blue frosting for a touch of patriotism.
Not much of a baker? If you're not keen on spending time by the oven for the holiday, order in. Head to Christie Cookie and sample some of their decadent cookies and brownies, getting a tin (or two or three) for the three-day weekend.
Rock Your Best Red, White, and Blue Outfit
Show up to your party wearing Insta-worthy outfits in the colors of red, white, and blue to show off your patriotic side this Fourth of July. Slip on an eye-popping American flag bandana or shirt to add more flavor to your ensemble.
If you're staying at home, there's no need to be fancy (unless you want to, of course). Since it's summer, it's best to pick clothes that are lightweight and breezy to stay fresh under the midday sun, whether you're hanging out at the garden or lounging poolside. Shop for comfy yet cool basics at Express.
Deck Out Your Home in Patriotic Décor
Fill your home with eye-catching stars and stripes to showcase your American pride. Flags are an obvious choice to put up all over the house, but there are all types of American-themed décor available in stores or online, from pillowcases to wreaths to fun party banners.
If you're well-versed with DIY projects, it's easy enough to craft all kinds of handmade ornaments. Paint pots or mason jars in flag colors to use as flower vases or roll red and blue paper cones for snacks like fries and potato chips.
Don't stop at draping patriotic décor all over the house. Put together a fun playlist for the holiday and get into the Independence Day spirit with tunes like "Party in the USA!" Blast the party tunes from high-quality equipment to get all your guests and neighbors bopping the entire day.
Enjoy a Movie Outdoors
Going to the movie theater may be out of the question while social distancing, but film buffs can still get their movie fix right with plenty of great streaming choices. Wait for the sun to set, then settle down for a cozy movie night under the stars with a projector, screen, and some blankets in the backyard. Grab some popcorn (and lunch leftovers) to keep you and the fam full and awake.
There are no rules for movie marathons, but people who want to keep the Independence Day theme going can line up a variety of patriotic movies and television shows for the event. Check out for an extensive list of Fourth-friendly flicks on your favorite streaming service, and enjoy features such as "Forrest Gump," "Pearl Harbor," and "Megan Leavey." Try the renowned "Looming Tower" if you prefer bingeing a good series through the night.
Play Sports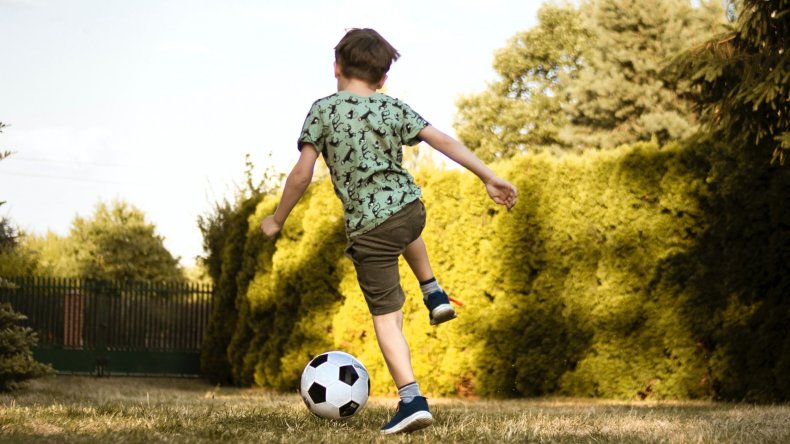 Is there anything more appropriate for the holiday than a game of catch? If you have the space to run around, it can be an amazing activity to bring the family together. Grab a football and throw the ball around together, or get an actual game going with fun prizes for the winners. Baseball fans can take the time to practice swinging a bat or throwing perfect pitches. Mark the day of America's independence with fun, games, and friendly competition.
Not a fan of getting a sweat on during holidays? Horse racing is another exciting pastime that you can indulge in from the comfort of your own home. Get started on watching and betting on the sport through TVG, where new players can enjoy a $300 risk-free bet.
Arts and Crafts With the Kids
For parents, a huge chunk of the work that goes into preparing for any holiday consists of thinking of ways to occupy the kids. Setting up an arts and crafts table during the Fourth of July celebrations keeps the younger merrymakers busy for at least half of the day. While there are plenty of shops to buy art materials from, subscription boxes like Cratejoy offer complete science and art project sets in a single package.
Even adults can take pleasure in crafting on Independence Day. Here's an idea: why not create something for a good cause? Whether you're sewing face masks for health workers or knitting hats and blankets for the shelter, making things that will benefit fellow Americans is definitely a wonderful activity that's especially suited to this holiday.
Splash Around in the Backyard
The sweltering summer heat makes swimming one of the most popular Fourth of July events. A lot of people traipse to the beach or swimming pools to spend a refreshing day lounging under the sun and splashing in the pool from morning to afternoon.
However, if you're in the middle of life in quarantine, it might be best to skip ultra-crowded public pools in 2020. For folks who live far from the beach and don't have their own pool, there are a number of creative ways to cool off. Set up a gigantic inflatable pool that fits the whole family or turn on the sprinklers and water hoses. Maybe you can even bring out the squirt guns! Get the entire family in their swimwear and frolic in the backyard. Just don't forget to protect yourself from the summer sun with sunblock, hat, and fashionable sunglasses by Eyeconic.
Take a Virtual Tour of Popular Historical Sites
A great way to honor the heritage and culture of the United States during July Fourth is visiting notable historical sites in the country. Fortunately, it's possible even without stepping out of your front door. Plenty of world-class museums have made virtual tours possible in the wake of the pandemic, including the Smithsonian National Museum of American History, Mount Rushmore National Memorial, and Statue of Liberty. Even NASA is offering virtual tours to bring the wonders of space closer to home.
Make sure you're set up with top-notch equipment to make the most out of these incredible historical and cultural hotspots. Check out Blinq for an extensive range of laptops and tablets for sale, then dive into a virtual tour of your destination of choice.
Boozy Bash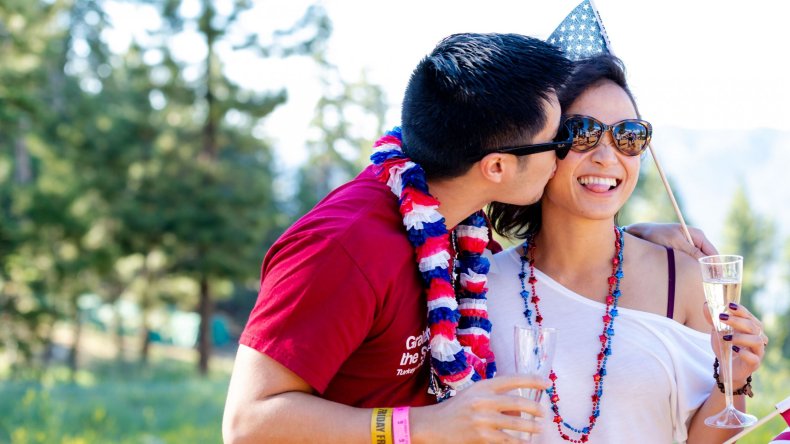 As Independence Day winds down, it's time to switch from kid-friendly lemonade to alcohol. Colorful cocktails are always a hit for the Instagram crowd, while beer is a cool and refreshing choice during the summertime. People who love sipping a glass of wine during the holidays may find value in signing up for a wine club like Firstleaf to get access to collections consisting of hundreds of award-winning wines.
Social distancing or not, the Fourth of July is one of the biggest national holidays—and one that's certainly still worth celebrating.