Sponsored Article
10 Impressive Bulletproof Coffee Recipes That You Can Try at Home in 2020
Your daily coffee no longer has to be bland and boring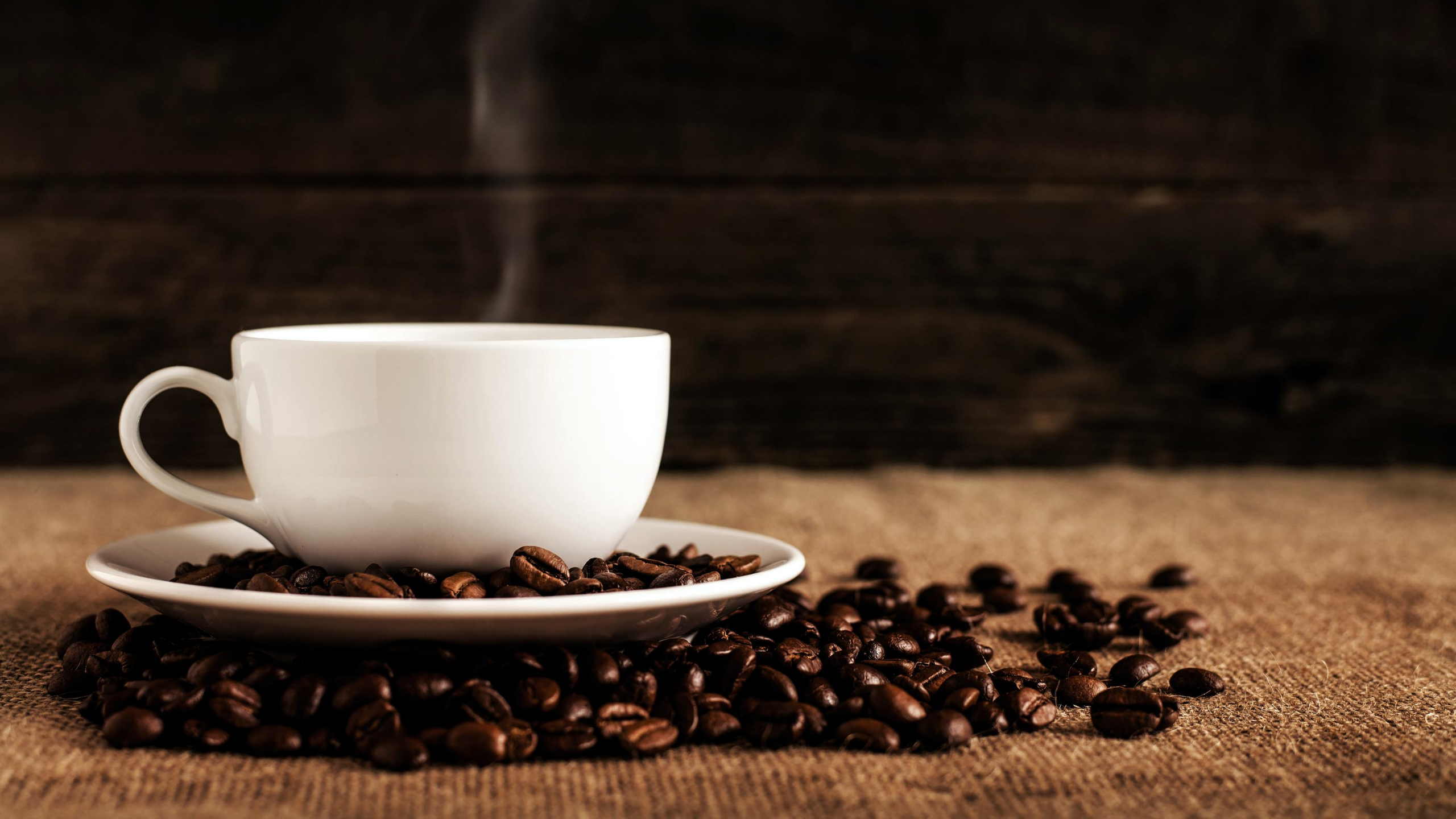 It's important to consult your doctors with any medical concerns, and before making any changes or adding supplements to your health plan.
It's 2020 and humanity is practically running on coffee. For many WFH professionals and part-time dishwashers like us, that burst of caffeine is the only thing keeping us going. But the plain-old milk/no-milk coffee is beginning to lose its appeal. So, we decided to risk it all and did a little coffee experiment.
With nothing more than basic kitchen ingredients, Bulletproof coffee, and a mixer, we created some mind-refreshing coffee recipes. Surprisingly, some of them turned out to be delicious, energy-boosting, and a little crazy (hint: there's butter in there).
Here are 10 of the best, most impressive, and easiest-to-make coffee recipes using Bulletproof coffee that you can try at home.
Mint Mojito Iced Bulletproof Coffee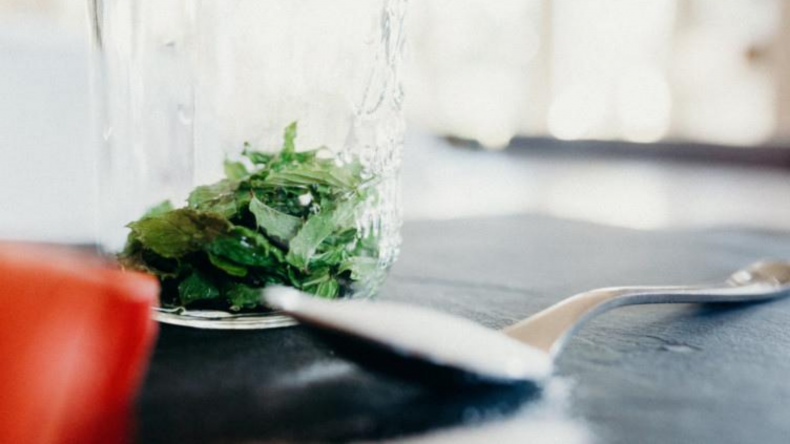 Mint has been used as a medicinal product for years in order to soothe the stomach and provide relief from headaches. To boost up your morning with a bit of energy and alertness, try the Mint Mojito Iced Bulletproof Coffee using ingredients that you either already have at home, or can easily get online.
Ingredients:
The coffee and the Brain Octane Oil can be bought on the Bulletproof website.
Method of Preparation
Once you have all the ingredients, put in everything except the mint leaves in a blender, and blend the mixture for about a minute.
Crush the mint leaves a little to release their oils and add the blended coffee while slowly stirring so that the mint leaves' oils get mixed with the coffee.
Pour in some ice cubes to get the chilling effect in your brew.
Add your preferred sweetener, garnish with mint leaves, and your coffee is ready!
Keto Dirty Chai Frappe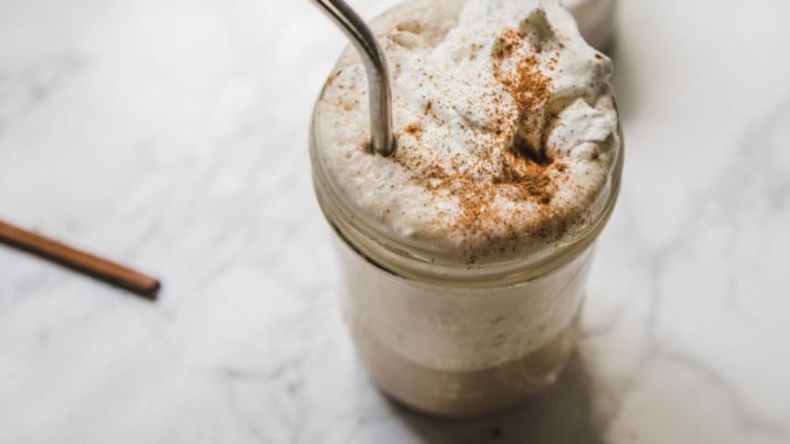 Regular cafe-goers know to avoid frappes as they're usually nothing more than sugar bombs disguised as an exotic coffee. But it doesn't really have to be that way: you can brew the Keto Dirty Chai Frappe at home to experience the true Frappe feeling, at only a fraction of the cost.
Ingredients
1 cup of coconut milk
1 teaspoon of ground cinnamon
2-3 cinnamon pods
1 black tea bag
1 cup of cold black coffee
¼ teaspoon allspice
Method of Preparation
Once you have all these ingredients, start off by preparing chai separately by mixing the black teabag with the coconut milk and spices.
Heat it until steaming, and once it has cooled off, mix it with the black cold coffee.
Then refrigerate the mixture until cold, and blend it with ice to get your iced Keto Dirty Chai Frappe ready to drink and rejuvenate your body.
Layered Keto Coffee Jelly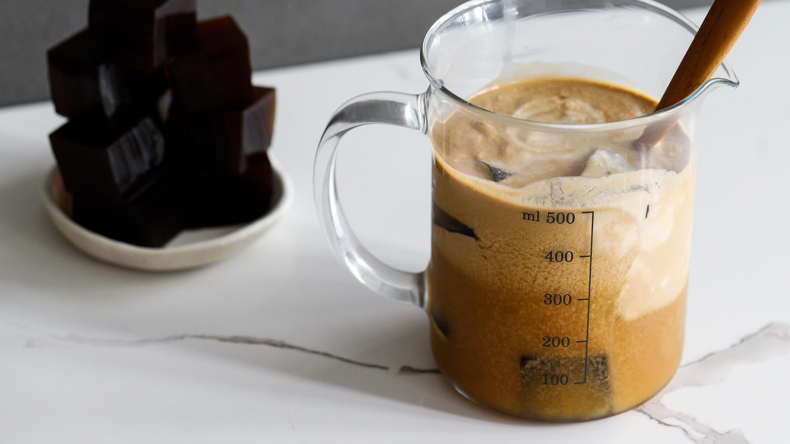 Some of us have a sweet tooth, and need our coffee to satisfy that craving, even if we're drinking it early in the morning. Simple sugar and sweetener usually don't cut it and leave something to be desired. So why not satiate your sweet tooth using sweetened cream and gelatin blocks, that provide the same taste and flavor but without the potential health complications.
Ingredients
Coconut Jelly Ingredients:
2 cups of coffee brewed from low-toxin beans
1 cup of water
3 teaspoons of Collagelatin
1 teaspoon vanilla extract
1-2 tablespoons of granulated fruit blends.
Coconut Whipped Cream Ingredients:
1 cup of coconut cream
1 teaspoon of vanilla extract
1 tablespoon of granulated sweetener.
Coconut Coffee Layer Ingredients:
A cup of chilled black coffee
2 tablespoons of coconut cream
1 tablespoon of Brain Octane Oils.
Method of Preparation
The first step is to prepare the coconut jelly by mixing water and gelatin and allowing the gelatin to bloom using the water.
Place the mixture on low heat and stir until it has completely dissolved.
Add the remaining jelly ingredients and then stir, by adjusting the sweetness based on your preferences. Allow the mixture to cool, and then refrigerate for 2 hours.
Once the jelly is set, cut it into small cubes and return it to the fridge until it's ready to serve.
Then prepare the whipped cream by whisking all the ingredients.
Blend all the coconut coffee ingredients together until they're well incorporated.
Serve by first adding 4-6 cubes of coffee jelly at the bottom, then pouring the coconut coffee, topped by the whipped cream. The coffee tastes best chilled.
Blue Spirulina Latte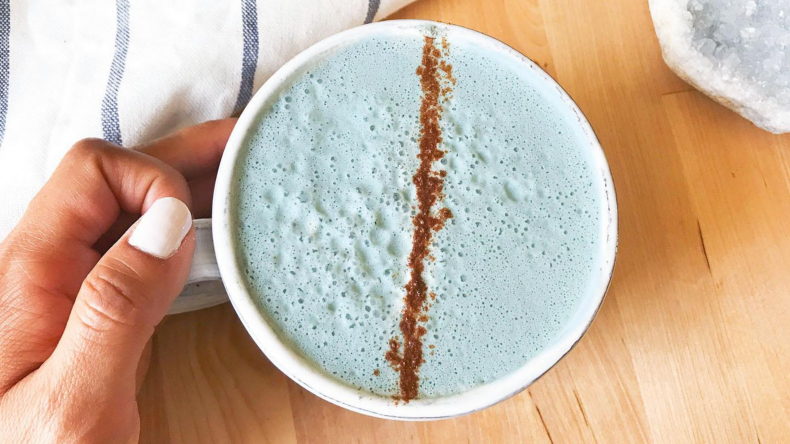 If you're looking to spice up your morning coffee routine, or simply have something strong yet unique after lunch to avoid feeling sleepy, then the Blue Spirulina Latte is the perfect option for you. Spirulina is a microalga that is high in iron and several nutrients that might not be present in adequate quantities in your everyday diet. It is also sometimes called blue-green algae for its color.
Ingredients:
A few grams of spirulina
2 tablespoons of Brain Octane Oils
1 tablespoon of college peptides
1 tablespoon of coconut butter
1½ cup of coconut milk.
Method of Preparation
To get started, the first thing you need to do is to heat the coconut milk till warm, and meanwhile add the blue spirulina to a bowl.
Add the warm milk to the bowl and stir until the spirulina dissolves.
Keep adding more milk and spirulina gradually and keep stirring.
After they have been mixed, add it to the blender along with coconut butter and the Brain Octane Oils.
Blend until frothy, then add college peptides and blend at low speeds to keep the proteins intact.
Pour your ready and beautiful latte into a mug, garnish with cinnamon, and enjoy!
Prebiotic Bulletproof Coffee With Collagen Protein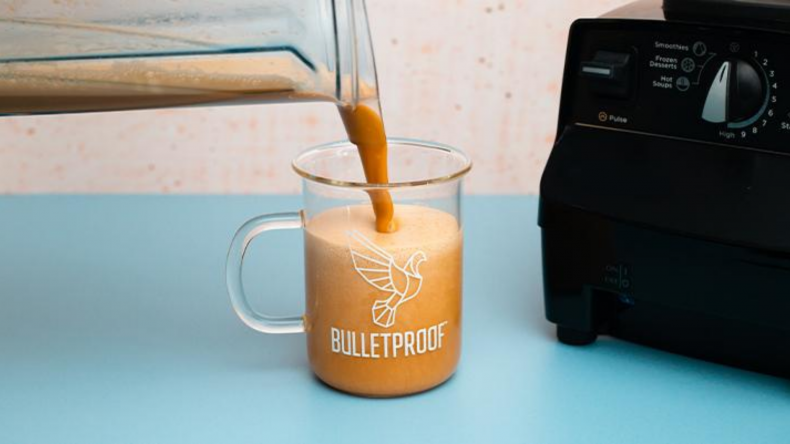 This coffee is best for days where you don't really have a lot of time to spend in the kitchen. Suppose you have an early morning board meeting and need to rush to the office to prepare. But, you still want to start your morning on a high and energetic note and make sure your mind and body are running smoothly. In such cases, the Prebiotic Bulletproof Coffee with Collagen Protein is the perfect option for you. The best part? Making this coffee takes hardly 5 minutes.
Ingredients:
8-12 oz. of brewed coffee
A couple of teaspoons of Brain Octane Oil
A couple of teaspoons of unsalted butter
A couple of teaspoons of Bulletproof InnerFuel Prebiotic
A couple of teaspoons of Bulletproof Collagen Protein.
Method Of Preparation:
Add all the ingredients to a blender, and blend until frothy.
Mix everything together and voila! Your coffee is ready to energize you for the entire day.
Paleo Frozen Coffee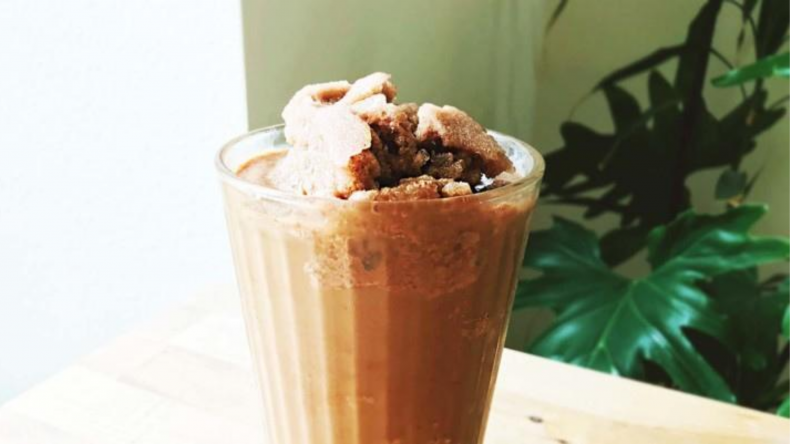 Everyone loves a nice cup of iced coffee with caramel sauce and chocolate syrup but regularly consuming so much sugar and dairy products won't do your health any wonders. Instead, what you need to do is to try the Paleo Frozen Coffee, a low-dairy and low-carb alternative which retains the original taste and flavor while also enabling you to look out for your health. Not just that, cocoa has also been proven to be a mood booster, so adding it to your coffee can definitely lift up your mood as well.
Ingredients:
Method of Preparation:
Just add all the ingredients except the ice into a blender and blend until they're all incorporated.
Then add the ice and blend again until the mixture reaches a slush consistency.
The next step then is to add some ice cubes on the top and enjoy your drink!
Keto Vietnamese Iced Coffee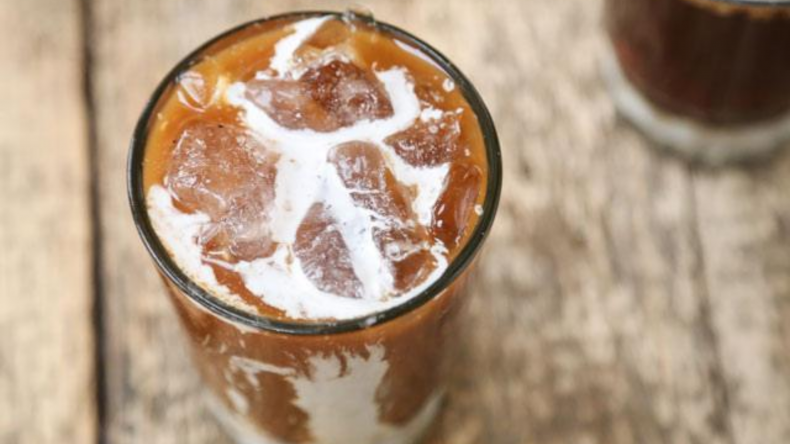 Surprisingly enough, even Vietnamese coffee can be healthy if you use the right ingredients and are careful about how you prepare it. If you're on a low-carb diet and still miss your Vietnamese coffee, then this keto version of the Vietnamese Iced Coffee is for you. Regarding the choice of coffee, it is best to have a coarse ground variety so that it does not fall through the filter, and so the preparation process becomes a lot easier and shorter than it would otherwise have been.
Ingredients:
Vietnamese Coffee
Keto-Condensed Milk
Ice cubes
Method of Preparation:
The first step is to pour the keto condensed milk into a glass.
Then put in your Vietnamese coffee filter, add a teaspoon of the coffee, and shut the filter.
Turn the filter a couple of times to level the grind, and hold it on top of the glass.
Pour a little water into the filter and wait until the coffee absorbs the water before adding some more water.
Cover the filter and wait for a few minutes while all the coffee drains into the glass.
Then take off the filter, add ice cubes and some keto condensed milk, mix it well, and your drink is ready to brighten up your whole day.
Keto Iced Matcha Latte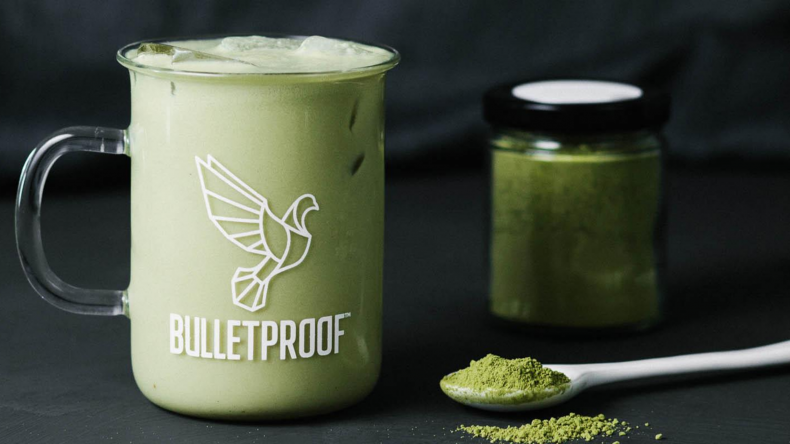 On days when you don't feel like sipping on warm tea in the morning, the Keto Iced Matcha Latte can serve as a valuable and easy-to-make alternative. Incorporated with the right quality fats and protein, your Iced Matcha Latte will be such that each sip is more nourishing and delicious than the last. Bulletproof's coffee experts say that as a general rule of thumb, lighter-colored matcha is always of better quality.
Ingredients:
1 teaspoon of high-quality matcha powder
1 teaspoon of high-quality vanilla
Half a teaspoon of stevia
Half a teaspoon of Brain Octane Oils
1 cup of coconut milk
1 cup of water.
You can also use one tablespoon of collagen protein for added nutritional value.
Method of Preparation:
To begin, add all the ingredients except the collagen powder to a high power blender and blend until everything is well-combined and the mixture is smooth.
Taste it and adjust the sweetness of the coffee as per your preferences.
Lightly blend the mixture as you continue to add the collagen to avoid lasting damage to the proteins. Pour over ice and enjoy it chilled.
Vegan Fat-Burning Rocket Fuel Iced Blended Coffee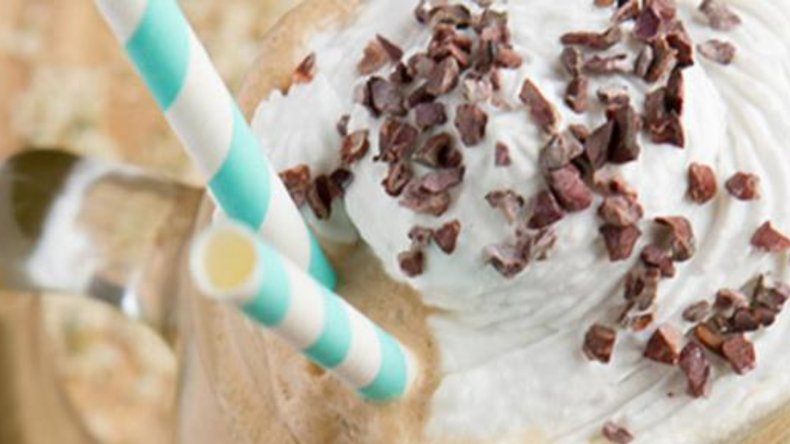 Fall is almost here, and it's time we all started taking more care of our diets. Now, we all love a nicely brewed frappuccino, but the amount of sugar and fat we're ingesting with every frappuccino means that it might be time to consider a change. Presenting: the Vegan Fat-Burning Rocket Fuel Iced Blended Coffee, which is a sugar-free, vegan, and low-carb alternative to your sugar-loaded coffees. It's simple enough to prepare and only takes 15 minutes at best.
Ingredients:
1¾ cup of brewed coffee
A tablespoon of almond butter
A tablespoon of Brain Octane Oil
10 grams of cacao butter
¼ tablespoons of ground vanilla beans
¼ tablespoons of cinnamon
Some ice cubes.
Method of Preparation:
Preparing the coffee itself is simple enough, and all you need to do is add all the ingredients into the blender and then blend until smooth.
Pour the coffee over ice cubes in a mug, and add some cacao nibs and coconut whipped cream as toppings, and enjoy your healthy frappuccino.
You can also use stevia or any other preferred sweetener to sweeten your coffee a little.
Dairy-Free Iced Mocha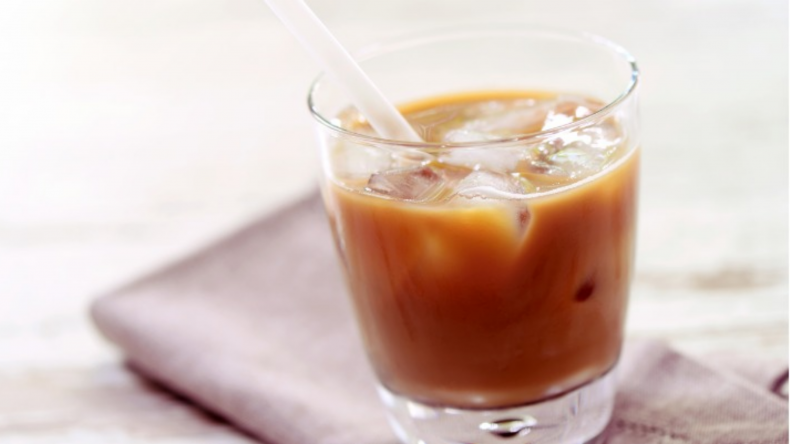 If you're a fan of rich and creamy mochas, then congratulations! You have fabulous choices as far as coffee is concerned. In that case, why not try the whole experience, but without the dairy to make for a healthier snack? This coffee is extremely easy to prepare, but at the same time it's also healthier.
Ingredients:
One part full-fat coconut milk
Three parts brewed coffee
One tablespoon of cacao powder
1 teaspoon of vanilla powder
1 teaspoon of Ceylon cinnamon.
Method of Preparation:
To prepare the coffee, all you need to do is add all the ingredients to a shaker or blender and blitz them until it turns foamy.
Pour it into a glass and enjoy your coffee with ice cubes!