Sponsored Article
10 Innovative and Fun Projects for Kids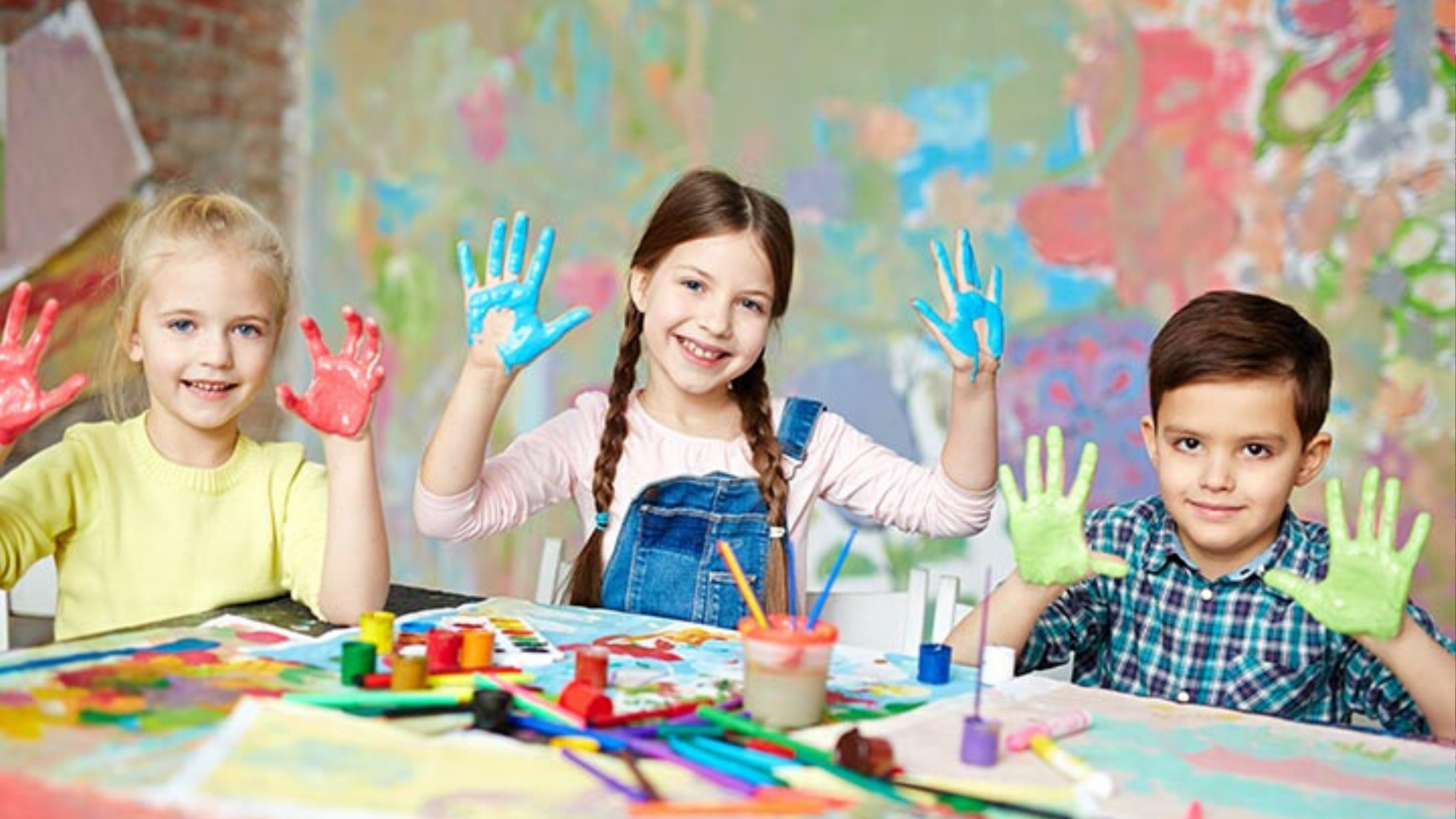 Parents always enjoy spending time with children whenever time allows, but as adults, our attention span is advanced unlike that of children. Adults do not tire of things fast but children need an extra push to stay engaged in activities.
It is time to grab crayons, colors, and paint and let the creative juices flow with a little spark of inspiration, and ideas will become realities.
Here are ten of the best innovative and fun projects for kids, chosen meticulously for their simplicity, DIY, and, most importantly – they can be done with everyday items around the house.
Best of all, these kid projects require little to no interaction with electrical gadgets or any app for that matter, so there is no need to ponder over too much screen time. They are made for kids everywhere!
1. Clay and Dough
Be it Play-Doh from the store or homemade dough, kids will definitely have fun shaping flowers, cars, fruits, and anything else that comes to their mind. Messy as it may be, and it definitely is, the clay and dough kids' project is one of the creative crafts that helps build creativity and vivid memory of art.
What you need:
Rolling pins
Clay extruders
Rollers
Cutting wheels
Giant clay press
Cutters
How to go about it:
Use one of the clay press
Place the clay on the rollers and spray water on it. Only a few times.
The fun part; as the clay spins, smooth it with your hands
Use clay extruders while cleaning up
2. Water Balloon Painting
Water and balloon painting are as amazing and fun as it sounds. It is a perfect way to encourage your child to develop gross motor skills and reflex techniques. It is also beneficial for handling textures.
What you need:
Water
Water balloons
Drawing paper
Watercolor
Paper plates
How to go about it:
Fill some water into a balloon then tie it to prevent spillage while painting
Fill the water in different balloons and with varying quantity
Dip a balloon in watercolor of your choosing and drag or roll it on the drawing paper as you please.
3. Playing School
Playing school while at home may seem boring and less fun. Surprisingly this role switching may just turn out to be your child's favorite engaging activity.
What you need:
Stationery. Preferably storybooks or painting books
Whiteboard
Whiteboard markers/ chalk
How to go about it:
Between you and your child, pick a role of whoever he/she likes to be it a student, teacher, or principal.
Switch between the different roles and characters to the satisfaction of the children
4. Finger Painting
I know what you are thinking, finger painting is messy, right? You are right, finger painting is one of the messiest projects a child can undertake but also the most creative and engaging.
What you need:
Paint palette
Watercolor'
Drawing paper
A table
Newspaper/ Old cloth
How to go about it:
Place an old cloth or newspaper on the table
Spread out your fingers
Using colors of choice, let the kid paint patterns and shapes with his fingers
5. Drawing With Oil Pastel
Drawing with oil pastel is very captivating and fun. It mainly involves drawing and filling of different kinds of shapes in various ways.
What you need:
Oil pastels
Cotton buds
Drawing paper
Baby oil
How to go about it:
Draw your favorite shapes with oil pastels on the drawing paper.
Fill in the color
Using the cotton bud, smear baby oil on the painting to brighten it
6. Cut and Glue
Technically an engaging hands-on activity will require the full attention of the kids. Although children have been known to have a short attention span, cut and glue is an activity that will keep them busy.
What you need:
A pair of scissors
Glue
Drawing paper
Colored paper with already predetermined shapes
How to go about it:
Using the pair of scissors, carefully try to cut through the predetermined shapes
Stick the cutouts from the colored paper onto the drawing paper
Create a lot of artwork using different cutouts
7. Sticker Fun
A proven favorite among children, sticker fun, is a great activity characterized by patience and strong concentration. Perfect for building your child's motor skills.
What you need:
How to go about it:
Peel of stickers
Stick them creatively in the drawing book.
8. Doodle Art
Children often have wild imaginations, and sometimes expressing it may be a challenge. Doodle arts are great to look at and fairly mysterious – one can never foretell the final outcome.
All it involves is the drawing of lines on paper and filling it out with colors. Maybe this is a step forward for your child to find the hidden monsters under their beds, try it out!
What you need:
Markers
Drawing paper
Pencil crayons
Crayons
9. Toy Excavation
What better way to spend the evening than to engage your child in toy excavation. This activity personally requires a parent's supervision and help; strengthens the bond you have with your child.
What you need:
Plastic toys
Containers
Water
Saltwater
Brushes
How to go about it:
Fill the containers with enough water and drop the toys inside them
Freeze the containers then unfreeze it after some time, preferably on a tray
Using the saltwater and brushes, carefully excavate the toys
10. Laundry Basket Skee Ball
The DIY laundry basket skee ball is a very interactive game that requires your toddler to think outside the box. It requires you to play indoors and is quite easy to setup.
What you need:
An open box
Laundry baskets
Duct tape
Ball pit balls
Marker and drawing paper
How to go about it:
Cut open one side of the box and tape it down
Label the laundry baskets and align them accordingly.
Begin rolling the balls. Enjoy!
When you engage the kids in fun activities and projects, you create a bonding time that improves the relationship between you and your child, but more importantly, these activities also improve your child's early development.
As any parent would know, what a child does or goes through during the formative years greatly enhance their intellectual and mental growth. With this in mind, it is paramount that activities for children are chosen with great care and consideration.