Sponsored Article
10 Keto-friendly Snacks That Could Actually Taste Good
These guilt-free snacks could be part of your keto meal plan.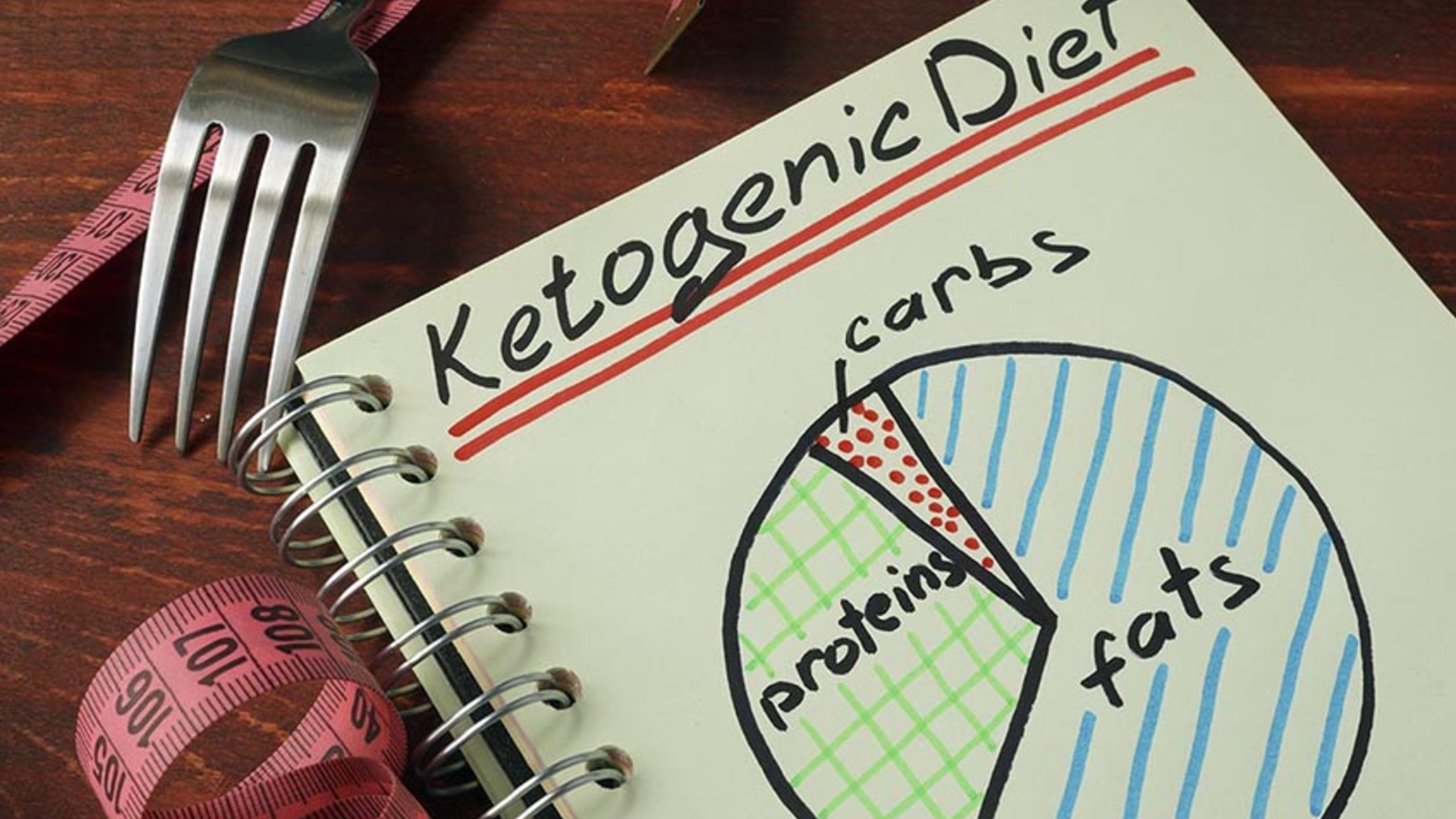 It's important to consult your doctors with any medical concerns before making any changes or adding supplements to your health plan.
Snacks and diets don't mix, especially if you're on the ketogenic (or keto) diet plan—or so they say. If you're looking to lose weight, but can't stop snacking throughout the day, the good news is you won't have to while on the keto diet.
How exactly does the keto diet work? It focuses on eating fewer carbs and more fat and protein. Typically, the human body prioritizes burning energy from carbohydrates. When you start and transition to eating less than 50 grams of carbohydrates per day, your body goes into "ketosis"—the metabolic state of running on ketones, an energy source derived from fat. As your body starts burning fat for energy, you could start losing weight.
Keto-approved Snacks
Choosing your ingredients carefully as you prepare your snacks could be the key to enjoying delicious mid-day mini-meals while on the keto diet. You could avoid refined sugars, grains, and starches, and go for alternatives higher in protein and fat.
Need more proof? You could munch on these ten examples below. These were handpicked from dozens of recipes created by So Nourished, a line of low-carb products designed for keto enthusiasts (or anyone who loves eating delicious food). Whether you're just getting started on the keto diet or looking for more delicious recipes to add to your meal plan, you might love these snack ideas.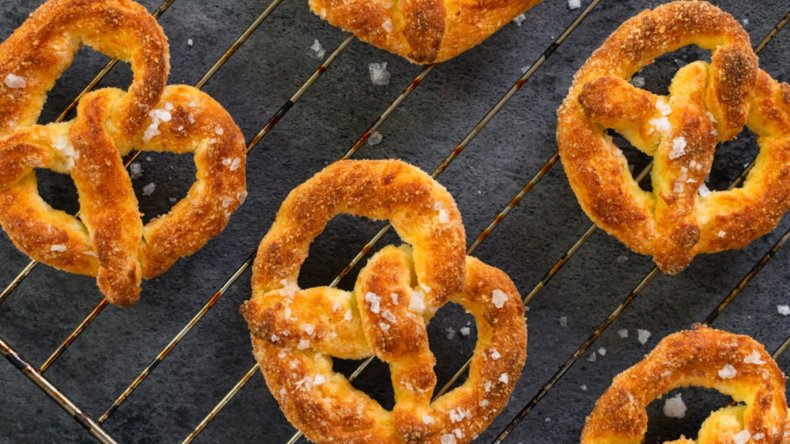 Just because you're on the keto diet doesn't mean you need to bid your favorite breakfast goodbye. Instead of going for a starchy, store-bought bagel, you could make a keto-friendly version at home using almond flour. This recipe shows you how to make garlicky bagels that you can top with cream and mozzarella cheese. It might take less than 30 minutes to prepare, so you could have it for a quick bite any time of the day.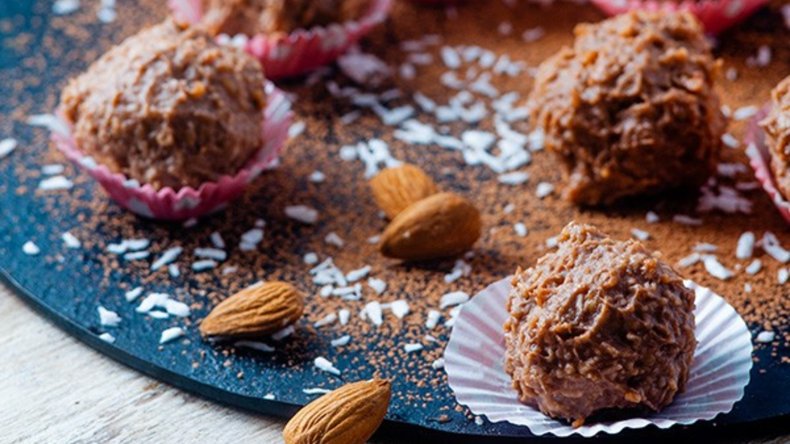 Chocolate has a bad reputation when it comes to diets, but unsweetened cocoa powder—which is used to make chocolate—could be a very healthy ingredient. Aside from being low-carb, it is also rich in antioxidants. With this decadent recipe, you could get your chocolate fix even while on a keto diet. The shredded coconut provides natural sweetness, while the cream cheese and butter give it a truffle-like consistency. The best part is you don't need an oven to enjoy these bites whenever you crave them.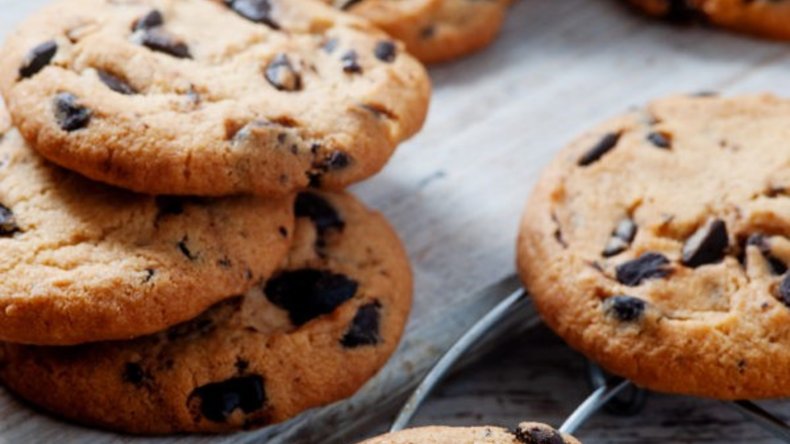 Many people miss chocolate chip cookies while on the keto diet, but that's because they probably haven't discovered this keto-friendly recipe. Only five ingredients are needed to make this low-carb, no-sugar chocolate chip cookie that's still chewy and delectable. With So Nourished's Gold Sweetener Blend used in place of brown sugar, each serving could be kept to just 144 calories each.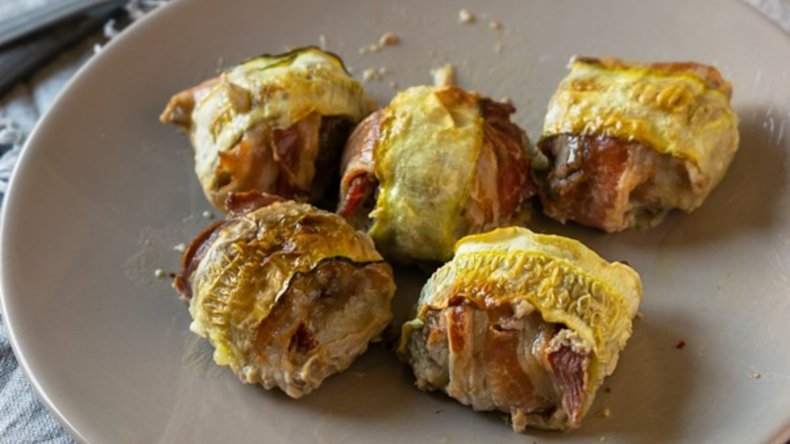 You could try this bite-sized recipe next time you're craving a filling yet convenient snack. To make this appetizer keto-friendly, you'll skip the burger buns and wrap the beef in zucchini and bacon instead. Take note that the recipe could yield enough juicy pieces to share, so don't forget to leave some for your family.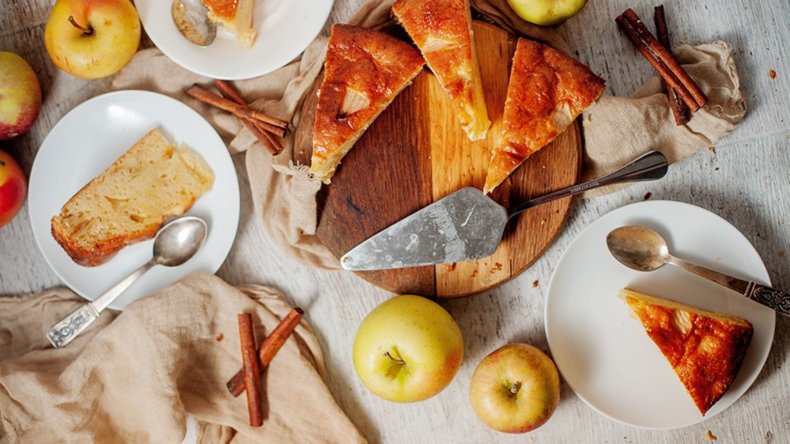 Yes, you could have cake and eat it, too, while on the keto diet. For those days when nothing but a slice of cake will do, you could whip up this dessert loaded with fresh apples, cinnamon, and coconut. Make sure to use almond flour and So Nourished's Granular Erythritol Sweetener so you could keep it keto-friendly.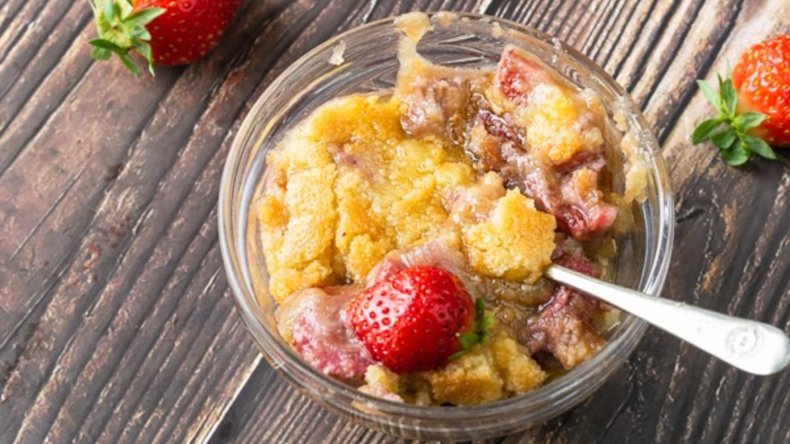 Few things remind one of summer like the combination of fresh strawberries and rhubarb. This recipe for a low-carb crumble is for keto dieters who don't want to miss out on this treat. It can be served warm or kept in the fridge and served with coconut keto ice cream or low-carb whipped cream as a refreshing dessert. You could eat it for breakfast, as a midday snack, or even while going on a Netflix binge at night.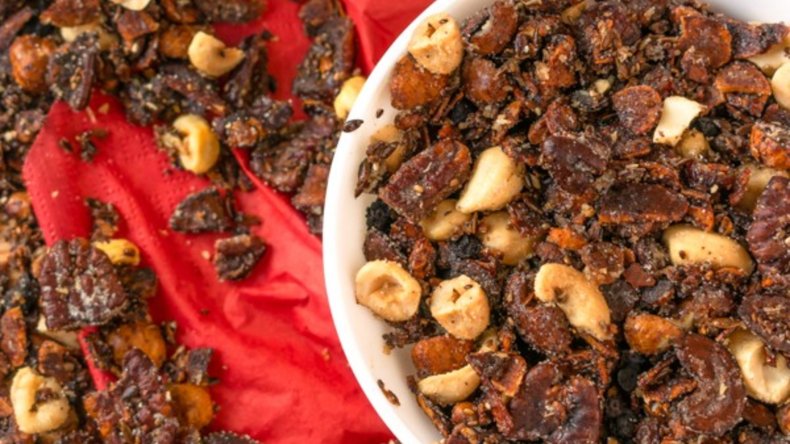 Unlike the stereotypical grandmother's granola, this is a protein-rich version that forgoes the oatmeal and instead has flaxseeds, cashews, almonds, pecans, hazelnuts, and chia seeds. Coconut, cinnamon, blueberries, and So Nourished's version of golden-brown sugar could provide flavor to this wholesome bowl. Just make sure to follow the recipe ratios carefully to keep the carbs in check.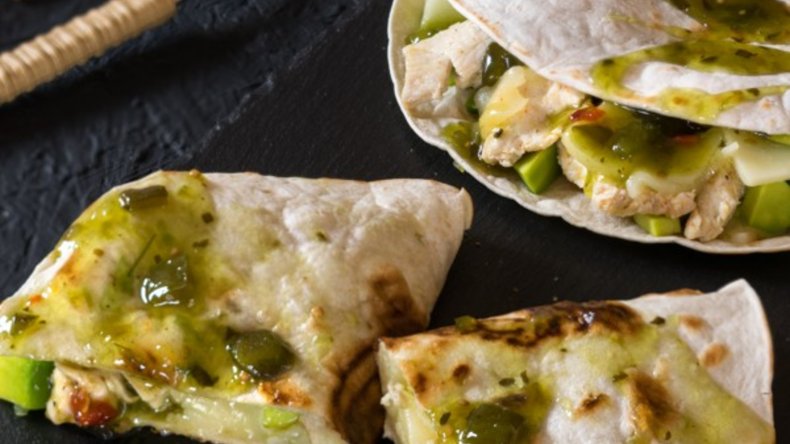 This low-carb chicken recipe has just the right amount of heat to liven up your keto meal plan. It could be your go-to when you're craving something substantial, but it might also filling enough to be a light lunch. Swap the ordinary tortilla wrap, and make sure to use only olive oil. All you need is 15 minutes to make this snack.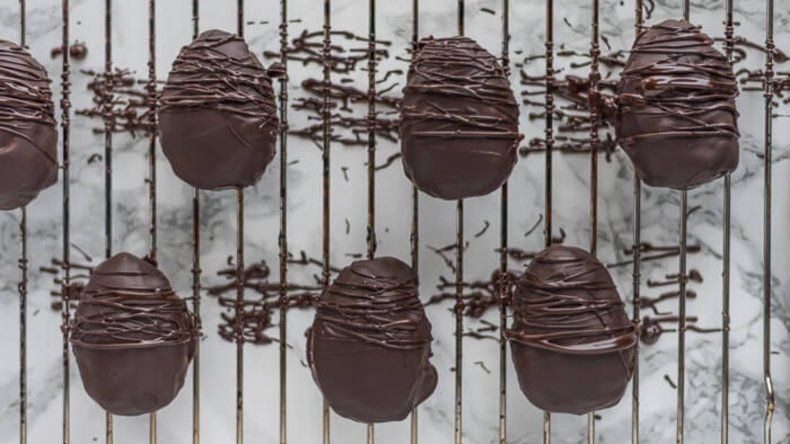 Are you looking for a keto-friendly treat now that Easter's over? You could try these chocolate eggs that have a coconut cream center. Its use of dark chocolate could keep the calories to a minimum—just about 138 calories per serving. And because it doesn't use additional sugar, you probably won't need to worry about falling off your keto meal plan. This recipe could be great for sharing too, so go ahead and enjoy it with your family.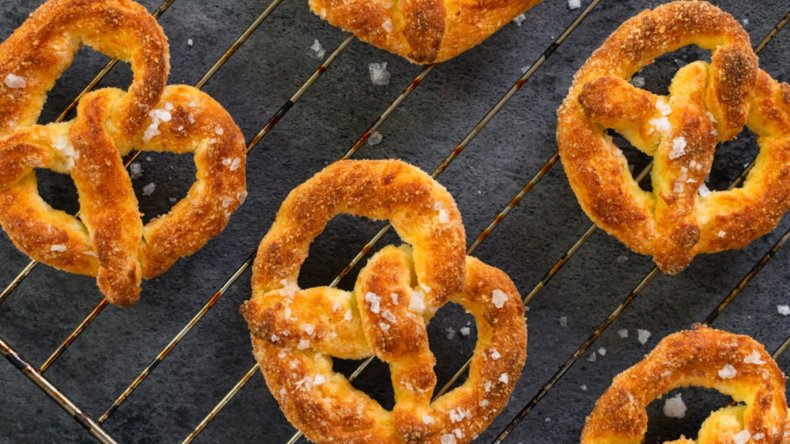 When you make your keto pretzels at home, you're not limited to the classic knot shape—make letters, outlines, or whatever you fancy. This keto-friendly recipe uses almond flour and has cheese in its dough to yield chewy, flavorful pretzels that might not get in the way of your weight-loss goals. You can choose to make your topping salty or sweet—if you're going with the latter, you could use So Nourished's granular erythritol to keep this snack guilt-free.
Ready to make your keto-friendly snacks? Save on So Nourished's low-carb, keto-friendly products by

ordering on their website

. Plus, get a coupon worth $10 now when you

sign up for their newsletter.
This article was reviewed by Dr. Rosmy Barrios, the Head of Regenerative Aesthetics at IM Clinic in Belgrade, Serbia.