Sponsored Article
10 Laptop Stands That Will Help Fight Tech Neck Pain
Here Are The Best Laptop Stands To Help You Ease The Strain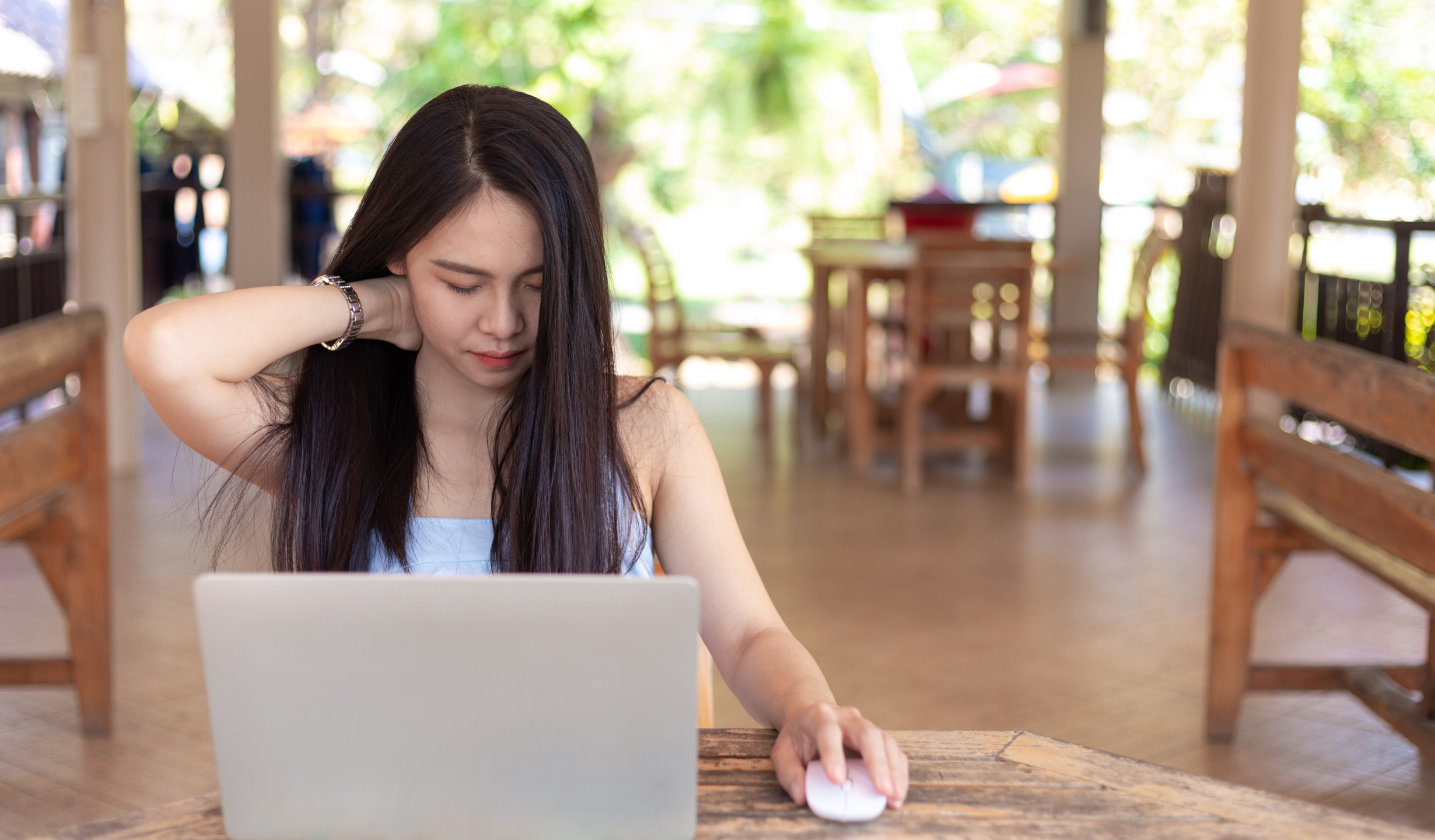 Is working from home becoming a pain in the neck, literally? Then you are probably one of us who mistakenly thought that we would be working from home for just a couple of weeks.
The drastic shift to working from home, due to COVID-19, has forced people to work in less-than-ideal ergonomic environments. So it's not surprising that, not long after, there has been an increase in the incidences of back and neck pain.
Since it seems like remote and hybrid work is here to stay, it might be smart to start investing in more ergonomic equipment today. You might even get some of it covered by your company. One of the cheapest and easiest ways to start is by getting yourself a good laptop stand.
Here are 10 good laptop stands that are worth considering to give you a glimpse of your options.
Price: $19.88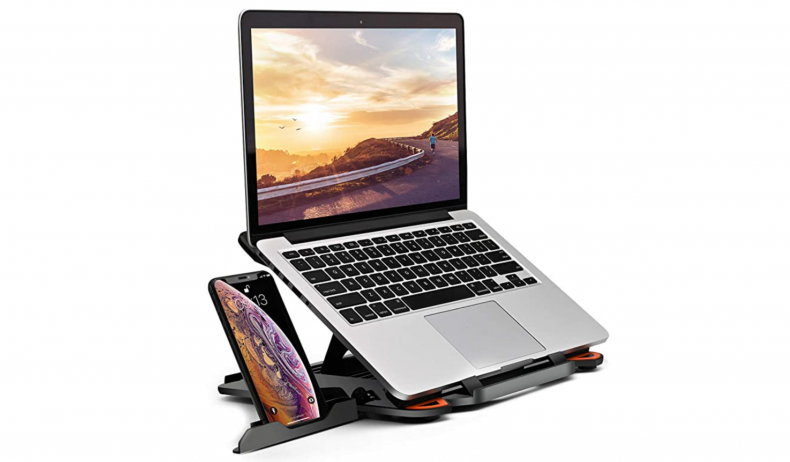 Ever wished there was a convenient way to view your phone and laptop screens simultaneously while working? Well, say no more, because the KENTEVIN Laptop Stand allows you to just that and more. This highly durable laptop stand can be freely adjusted from heights of 5.5 to 7 inches. Unlike regular laptop stands, its bottom design has a rotatable turntable (to facilitate easier sharing) and non-slip rubber surface pads (to help keep it in place).
Price: $39.90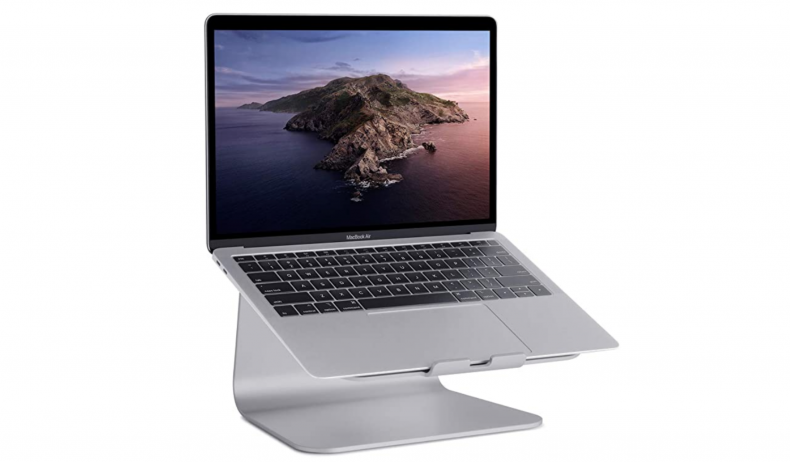 If you're going for a more sleek, elegant aesthetic for your work set-up, then the Rain Design mStand, might be the one for you. Not only does it look good with your laptop, it's also highly durable, since it's built from aluminum intended to support even weighty laptops. It can lift your laptop to up to 5.9 inches to prevent you from bending your neck down to get a better view of the screen. This is very popular with Macbook users, since they come in three different colors that match the style of Apple's notebooks.
Price: $49.99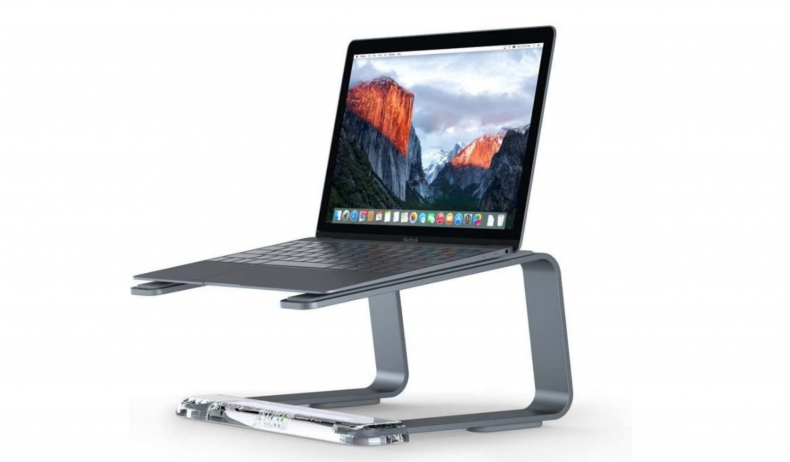 Is your laptop nearing the verge of burnout? Maybe it just needs some air to cool down and some more stability. Good thing the Griffin Elevator Laptop Stand offers their users both! Its two angled metal strip design allows for more airflow. And its aluminum material allows for more stability and durability.
Price: $89.95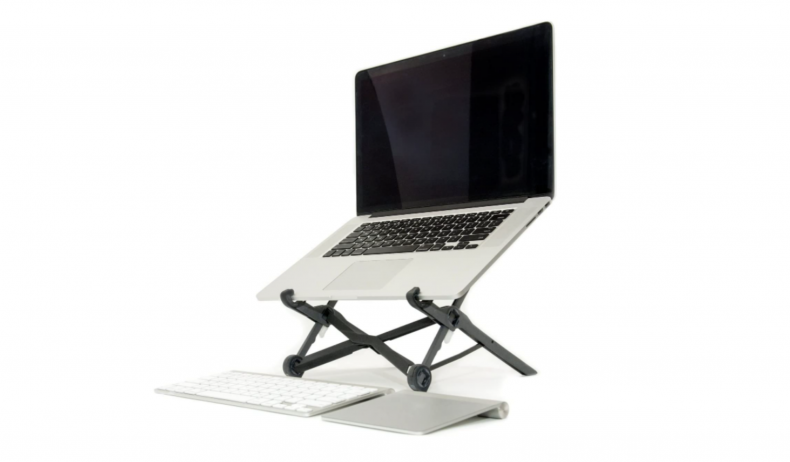 Now, this laptop stand is a bit pricier than the others. But if you're someone who moves around a lot (yes, room to room is considered moving around), then the Roost Laptop Stand will be worth the investment. This is known to be one of the best portable stands since it's very secure and durable, but still small enough to fit into a pocket.
Price: $52.99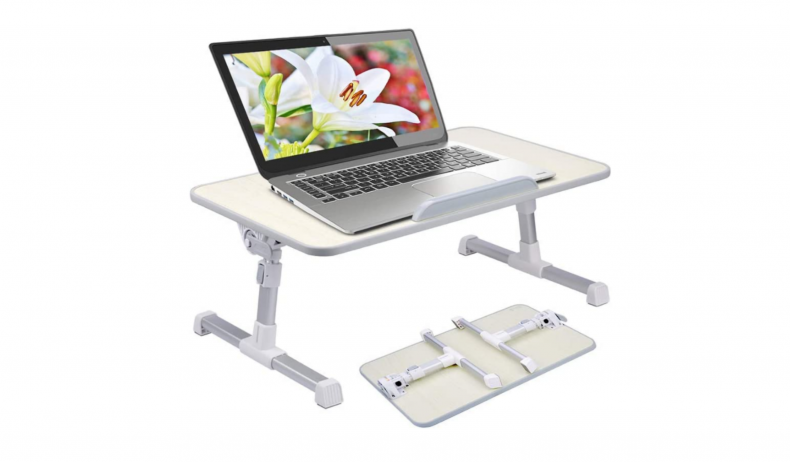 The Avantree Neetto Height Adjustable Laptop Bed Tray is like your typical breakfast in bed table combined with benefits of a laptop stand. You can use it for many different tasks that require different sitting positions. It has an adjustable height of 9.5 to 12.6 inches that also has adjustable angles of up to 30 degrees. On top of this, what makes the Avantree Neetto stand out is, it's made out of oak (available in different finishes).
Price: $46.99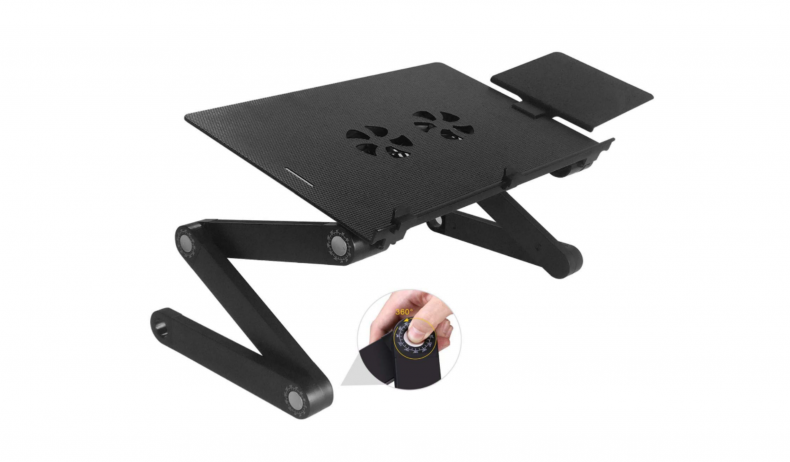 Windows Central considers this next one to be the best overall laptop stand on the market right now. This is because the AOOU Laptop Stand ticks all the boxes of an ideal laptop stand. It's versatile, highly adjustable, provides space for a mouse, has built-in miniature fans -- all for a really good price! What sets it apart from other laptops stands is that it has triple-jointed legs that can rotate 360 degrees that can also extend and retract.
Price: $23.99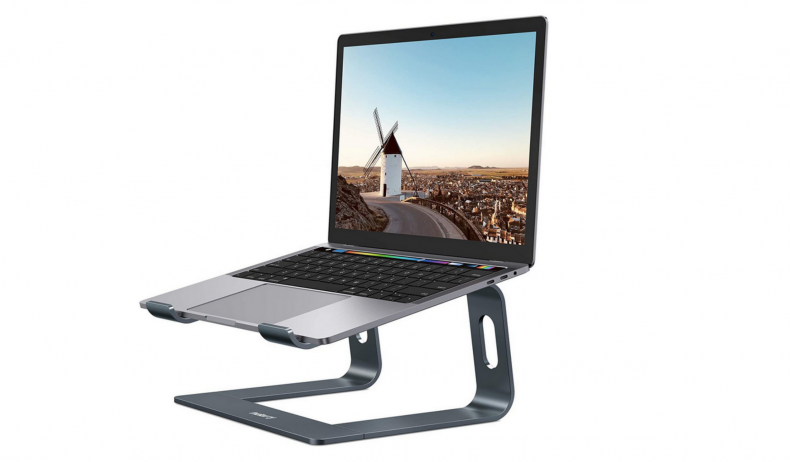 'Affordable' doesn't necessarily mean 'low quality'. The Nuluxy Laptop Stand is an excellent choice for those who want to try out a more ergonomic way of life while on a budget. It works as a raiser to elevate the laptop screen to 6'' inches for a perfect eye level to help fix your posture and reduce neck pain.
Price: $19.99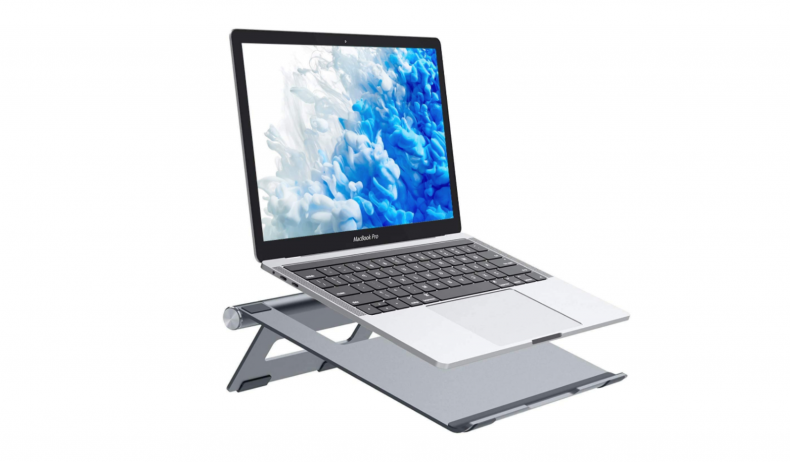 If you're looking to get a simple, elegant laptop stand without breaking the bank, the Nulaxy Foldable Laptop Stand has got your back. It's another highly recommended budget-friendly alternative that can provide all the benefits you seek from a laptop stand. It has an adjustable height of 3.15 to 5.12 inches, equipped with a heat dissipation hole for better airflow, and very portable, making it such a steal for its price!
Price: $89.39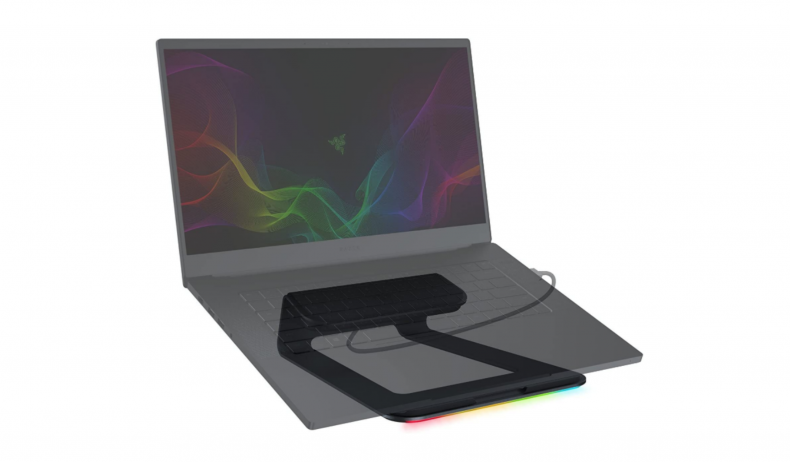 Calling all gamers! Finally, a laptop stand made just for you. It's a bit on the pricier end, but we assure you that this laptop stand does more than add an RGB flare to your setup. Apart from the heightened screen and good ventilation design, the Razer Laptop Stand Chroma has its own USB hub. The hub has three USB 3.0 ports that allow you to easily hook up a keyboard, mouse, and a pair of wireless headphones. Could it be any more perfect for your gaming needs?
Price: $45.79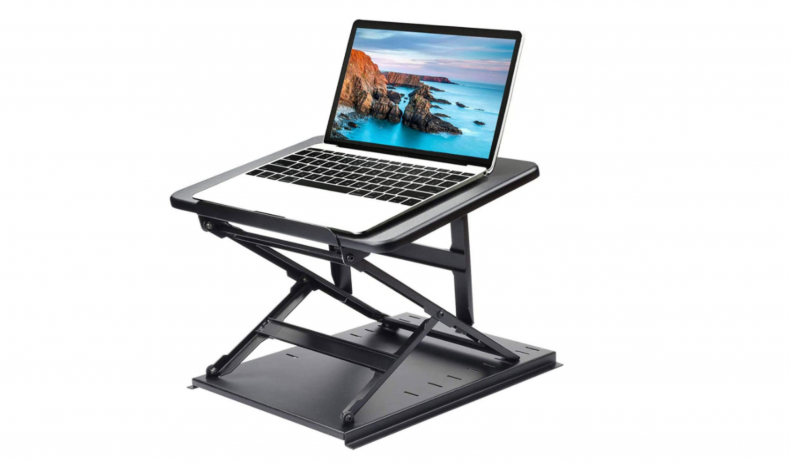 Experts say that people who have set-up standing desks at home have reported fewer occurrences of neck and back pain. But if you don't want to invest in an actual standing desk just yet, getting the HUANUO Adjustable Laptop Stand for Desk might be a good place to start. This laptop stand has heights that can be set anywhere from 3.5 to 16.5 inches -- making it an ideal standing desk converter. With 9 adjustable angles, this laptop desk stand allows people to find the optimal user experience for their ergonomic needs.
Features like adjustability, durability, and portability are just some of the main factors that one should consider when choosing a laptop stand. But in the end, it all just comes down to what is more fit for you and your kind of lifestyle and work ethic. They may cost different prices but remember that none of them costs more than a back or neck strain. So choose wisely and bid those neck pains goodbye permanently!