Sponsored Article
10 Must-Have Sleep Products For a Good Night's Sleep
These products from Nectar Sleep and DreamCloud will let you have the best sleep ever to wake up ready to seize the day.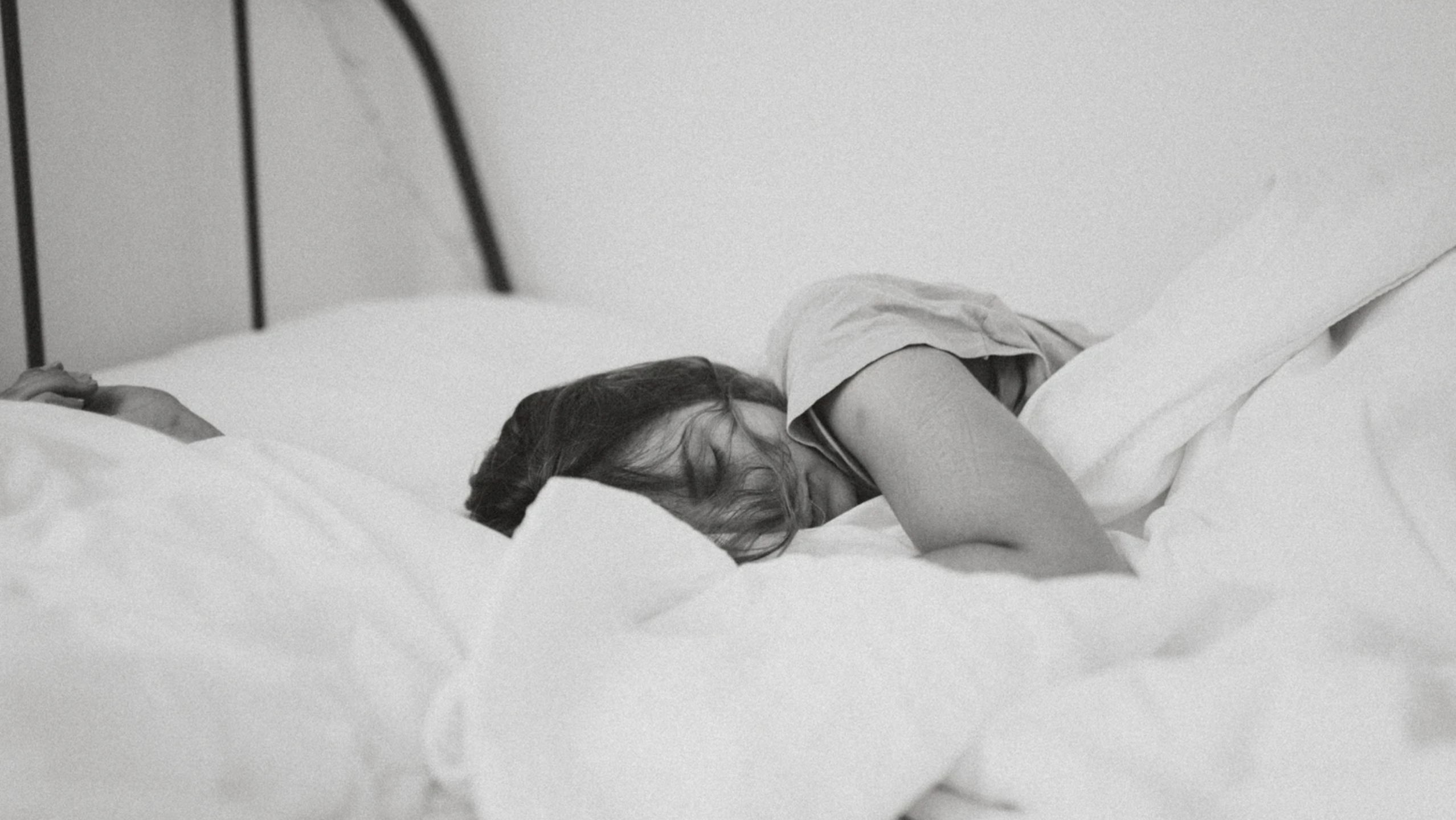 No amount of caffeine can replace a lack of sleep. It may give us that quick pickup to get through the day, but getting enough rest provides the mind and body the energy it needs to function properly. What's more, not everyone has the talent of falling asleep the minute they lie down. While some of us can get those z's just about anywhere, others have insomnia or struggle to find a comfortable sleeping position.
While bedtime routines help improve sleep, a comfortable bed is vital for the sleep process. No matter how fast you can get some shut-eye, the feeling of waking up well-rested ultimately depends on how your body unwinds within that time frame. Gone are the days when you have to settle for whatever mattress or pillow comes with your bed. Nectar Sleep and DreamCloud offer you the best products for the best sleep, and that re-energized you! Read on to find out more.
The Royal (Sleep) Treatment
Don't settle for less than what you deserve. Treat yourself to these products to get the most luxurious slumber experience!
The Resident Serenity Sleep Bundle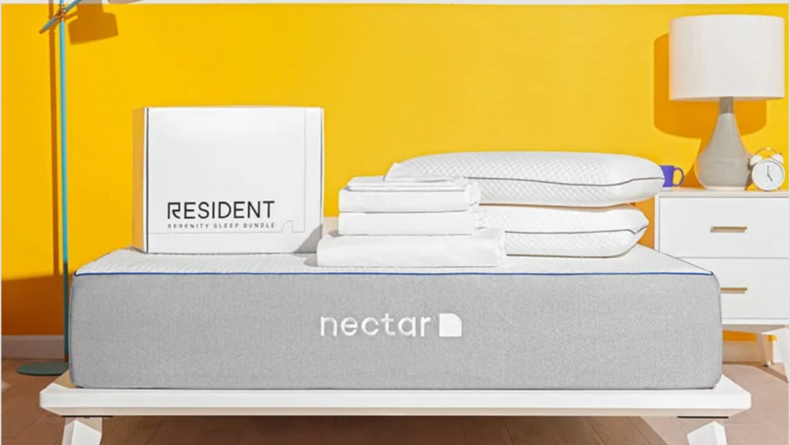 Price: Starts at $299 for a Twin-sized Bed
This bundle gives you the perfect starter pack for a good night's sleep - a cooling pillow, sheet set, and a mattress protector. Its antimicrobial skin-safe technology blocks elements like sweat and dust from seeping through, keeping the smell of fresh sheets. What more can you ask for?
Click here to buy the Resident Serenity Sleep Bundle for $299
Nectar Memory Foam Mattress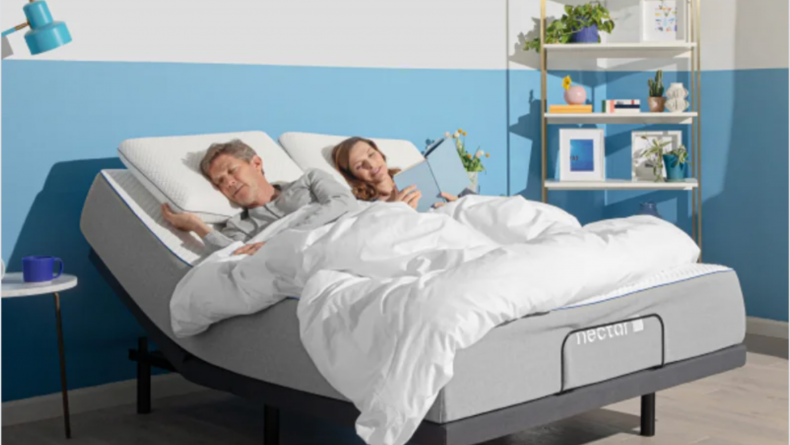 Price: Starts at $499 for a Twin-sized Bed
Like a gift that keeps on giving, this five-layer mattress has the ideal balance of softness, firmness, and support. No more sweating in the middle of a summer night, with its excellent air circulation for better breathability. Get a free Resident Serenity Sleep Bundle when you purchase this award-winning mattress!
Click here to Nectar Memory Foam Mattress for $499
Nectar Mattress Protector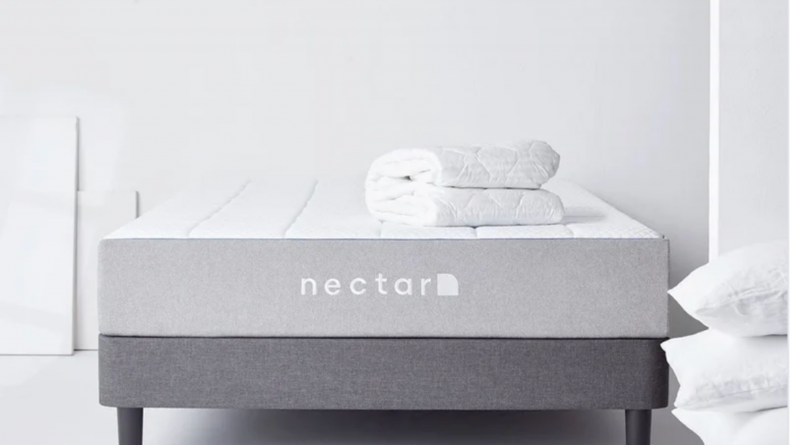 Price: $99
Your favorite mattress will last forever with this waterproof protector! This cover keeps your bed free from unwanted elements, with a soft layer to help you smoothly slide into that comfy slumber. Its breathable fabric will keep you cool throughout the night and keeps you cozy.
Click here to buy the Nectar Mattress Protector for $99
Nectar Adjustable Bed Frame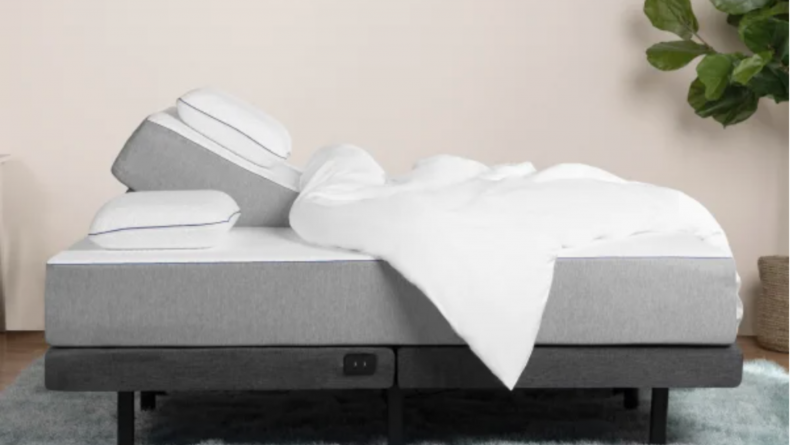 Price: Starts at $649 for a Twin XL Bed Frame
Make waking up to body pains a thing of the past! The Zero Gravity technology of this Twin XL Bed Frame relieves your pressure points and realigns your body while you sleep. With a push of a button, you get a massage, giving you that much-deserved pamper treatment within the comforts of your home. No more fumbling with extension cords; its USB plugs allows you to keep your gadgets nearby!
Click here to buy the Nectar Adjustable Bed Frame for $649
Nectar Bed Frame With Headboard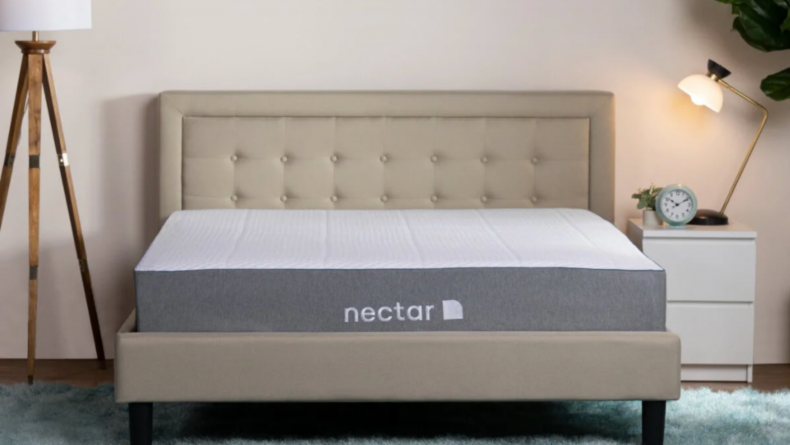 Price: Starts at $300 for a Full Bed Frame
The bed frame's classic upholstered design effortlessly fits in any room. You have two neutral colors to choose from to make sure that it goes well with the rest of your furniture. Its metal frame and wooden slats protect the bed from falling apart, with the low-profile design keeping your mattress's at top-notch quality.
Click here to buy the Nectar Bed Frame With Headboard for $300
The DreamCloud - Luxury Hybrid Mattress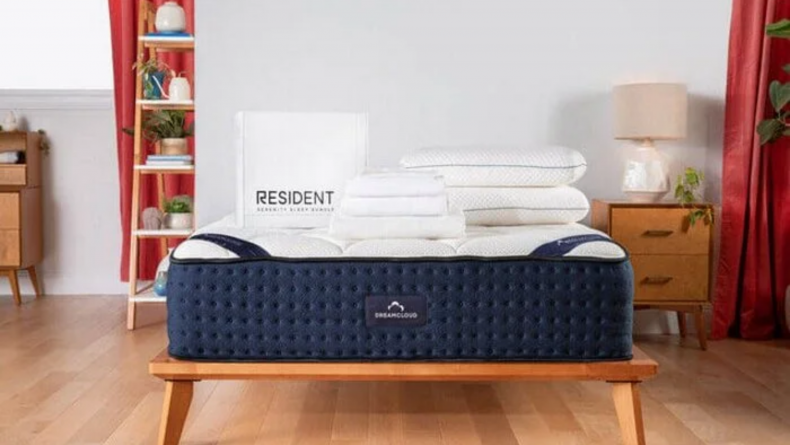 Price: Starts at $599 for a Twin-sized Bed
The individually-wrapped coils on this five-layer mattress will let you find the perfect sleeping position without rocking the bed. Its gel memory foam gives your pressure points ample support, relieving them to let you wake up energized! Every purchase comes with a Resident Serenity Sleep Bundle, so get it while supplies last!
Click here to buy the DreamCloud Luxury Hybrid Mattress for $599
The DreamCloud Premier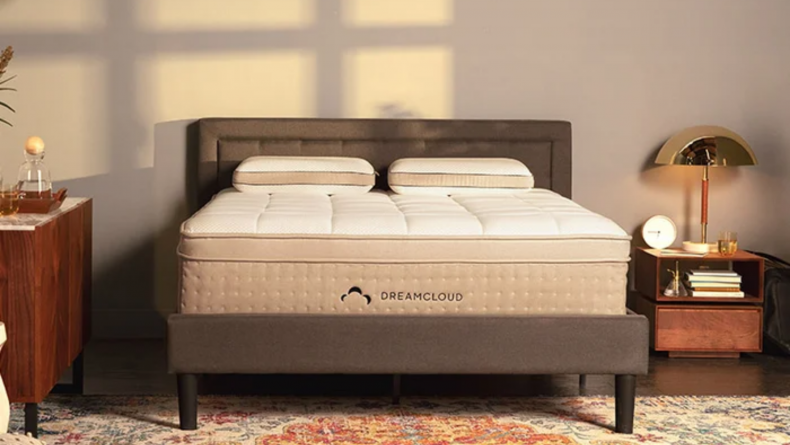 Price: Starts at $699 for a Twin-sized Bed
Never miss the feeling of hotel beds with this luxurious mattress! Lying in one will feel like a vacation every single time, with its multiple layers providing the perfect balance between softness and firmness. A mixture of gel memory foams and individually encased coils offer your body ample support and keep the bed sturdy as you find the most comfortable sleep position.
Click here to buy the DreamCloud Premier for $699
DreamCloud Platform Bed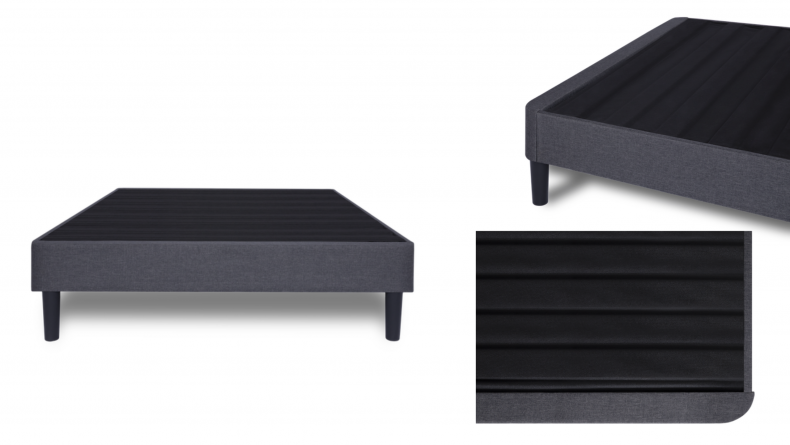 Price: Starts at $200 for a Twin-sized Frame
Provide your mattresses with a solid foundation through this platform! Reduce the risk of lumps and sagging with its slats placed only four inches apart to get the most out of your bed. Even though it was designed for DreamCloud mattresses, it will provide excellent support on any mattress of the same size. Fear not, for its no-tools-required assembly will let you set it up in minutes!
Click here to buy the DreamCloud Platform Bed for $200
DreamCloud Best Rest Pillow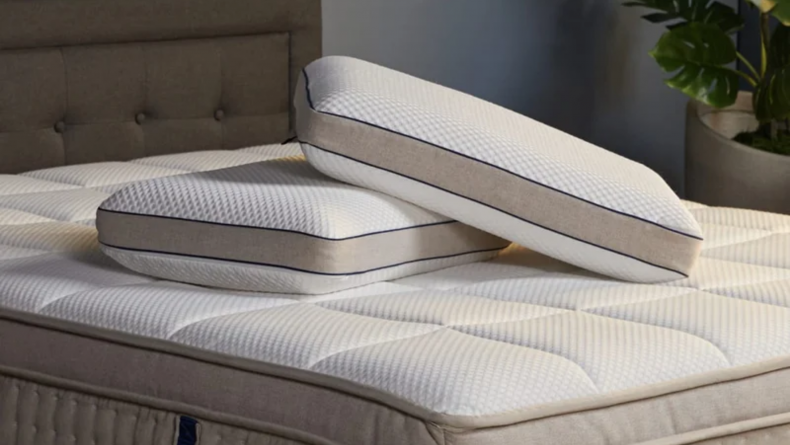 Price: Starts at $99 for a Standard-sized Pillows
The mix of polyethylene and solid memory foam will keep your head and neck cool and relaxed throughout the night, letting you sleep soundly, effortlessly. It stays cool to touch, so no more overheating and waking up during ungodly hours! You can make it last longer by quickly removing the cover and spot clean (not machine wash or dry clean).
Click here to buy the DreamCloud Best Rest Pillow for $99
BlanQuil™ Quilted Weighted Blanket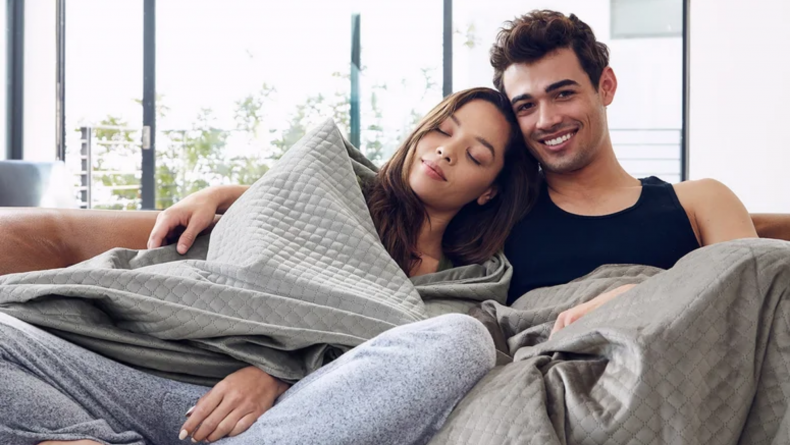 Price: $169
This part quilt, part weighted blanket, will give you the comforting cuddles to let you fall into a deep sleep quickly. Its capability to provide Deep Pressure Therapy reduces anxiety to help you relax and reduce stress, calming your nerves into a peaceful slumber.
Click here to buy the BlanQuil™ Quilted Weighted Blanket for $169
Investing in ourselves should never be considered a luxury, but a need. The constant battles we face daily should be rewarded, even with something as simple as a good night's sleep. These products offer you that, along with ample energy for each new day!
Visit Nectar Sleep and DreamCloud's website now and gift yourself or loved ones with luxurious slumber!