Sponsored Article
10 New Glasses Designs From Carrera and Polaroid to Update Your Look
Update Your Summer Style With These New Frames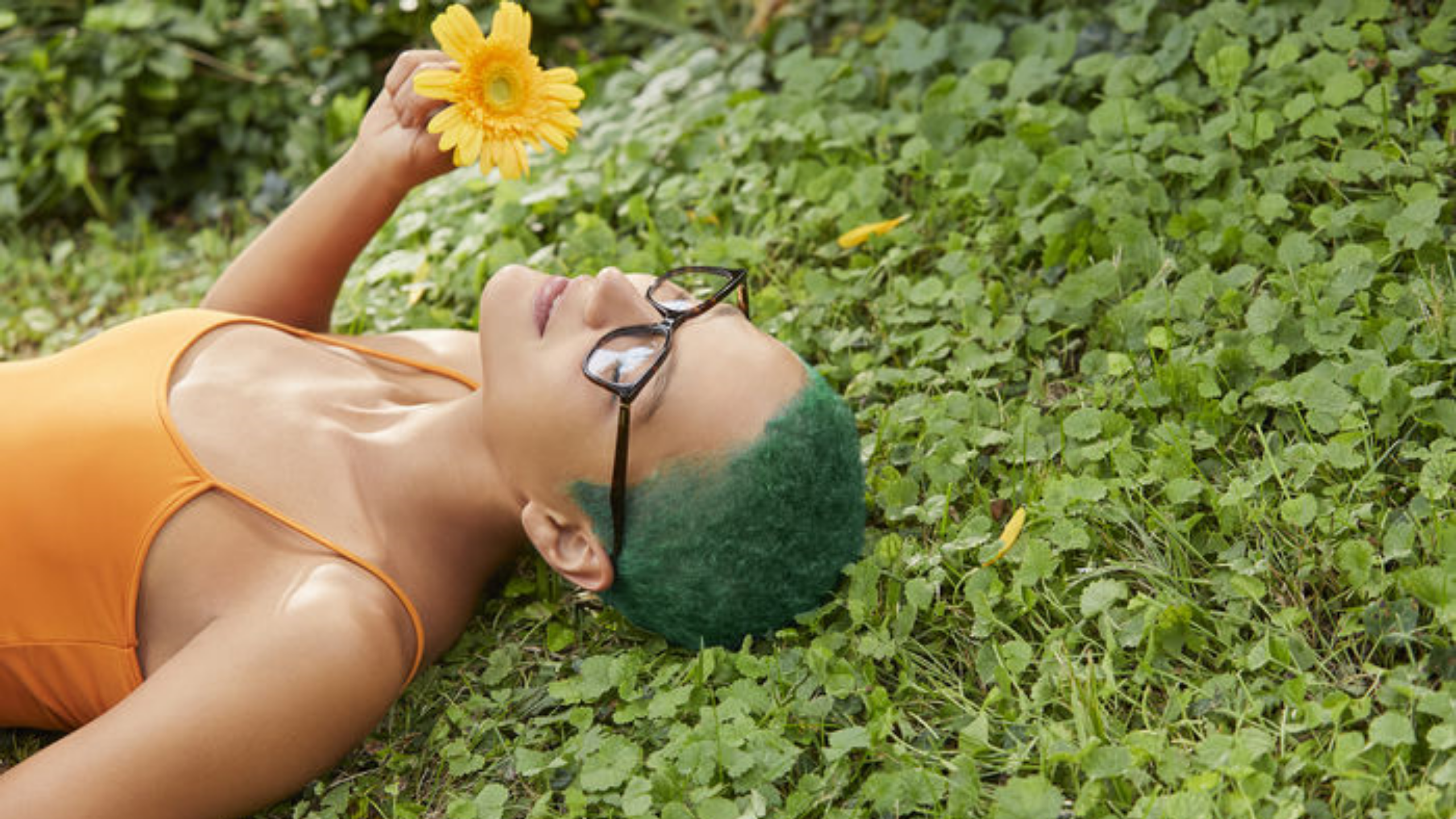 Summer is finally upon us, and after being cooped up inside for so long, you might be ready to venture back into the world. That alone could be enough of a reason to refresh your look with a new pair of glasses or sunglasses from Befitting.
Befitting has sleek collections of glasses from brands like Carrera and Polaroid that could help you update your style for the summer. You can even get a free clear polycarbonate lens upgrade for select frames using the promo code LENSSALE60 at checkout. We've selected some of our favorite new designs to help you get started on your makeover.
Update Your Look With These New Frames From Carrera and Polaroid
Carrera CA8847SE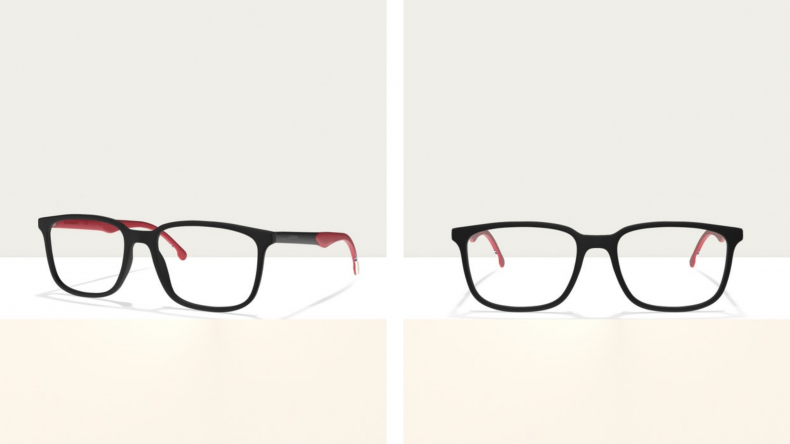 The Clark Kent look is undoubtedly a classic. Bold black square frames could be flattering for a wide variety of face shapes. But you're probably hoping for a more refreshed look this season. If you're looking to get new glasses without reinventing the wheel, you might want to consider these Carrera specs. These frames feature red dipped temples with a subtle texture and Carrera's signature red and white stripes at the tips.
Click here to buy them for $167.
Polaroid PLD 2090SX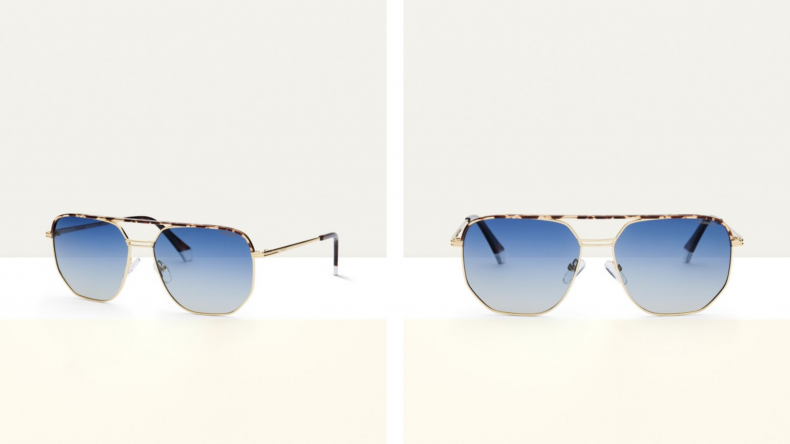 These shades might have you imagining yourself piloting your personal jet to a private island for some much-needed rest and relaxation. Oh, you're not a fancy jet-setter? You could have had us fooled with these chic aviators. With a yellow gold tortoiseshell frame and blue gradient lenses, these stylish glasses could fool your friends, too. They're also available in gunmetal and gunmetal tortoiseshell.
Click here to buy them for $98.
Polaroid PLD 6106SX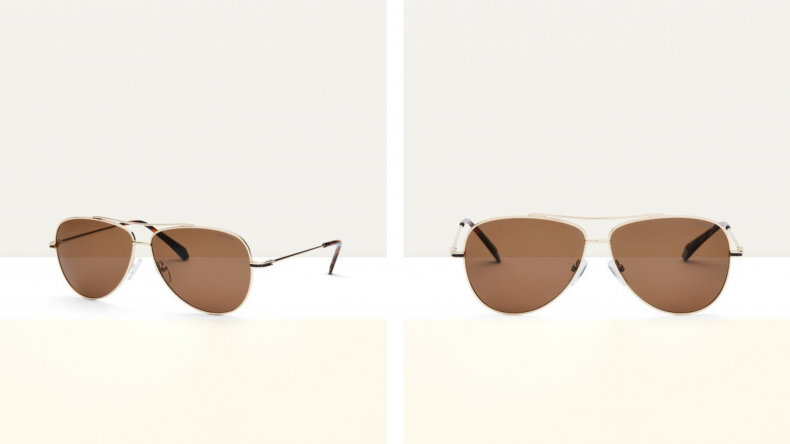 Your vintage convertible is packed up, and you're ready to take off on a Crossroads-style road trip with your best friends. But wait: No road trip is complete without a supply of snacks and the driver looking their best in these cool Polaroid aviator sunglasses. Featuring gold metal frames and bronze polarized lenses, you could be looking stylish and seeing clearly all across Route 66. You could get your kicks in silver with gray polarized lenses, as well, or just pick up a pair for your friend riding shotgun.
Click here to buy them for $75.
Carrera CA2006T/S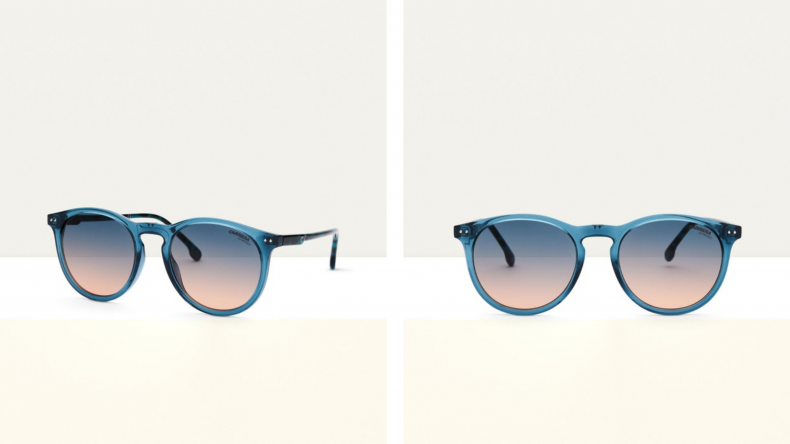 It takes a bold personality to rock these colorful shades. Are you brave enough to rise to the occasion? These bright blue sunglasses feature blue Havana temples and blue to orange gradient lenses. The frame shape is a unique hybrid of round and cat-eye. Such a wild combination of shapes, colors and patterns doesn't sound like it would work, but it could look like a magical sunset on the right person. Do you want to make a more subtle statement? They also come in black and gray for a more understated look.
Click here to buy them for $133.
Polaroid PLD 2072FSX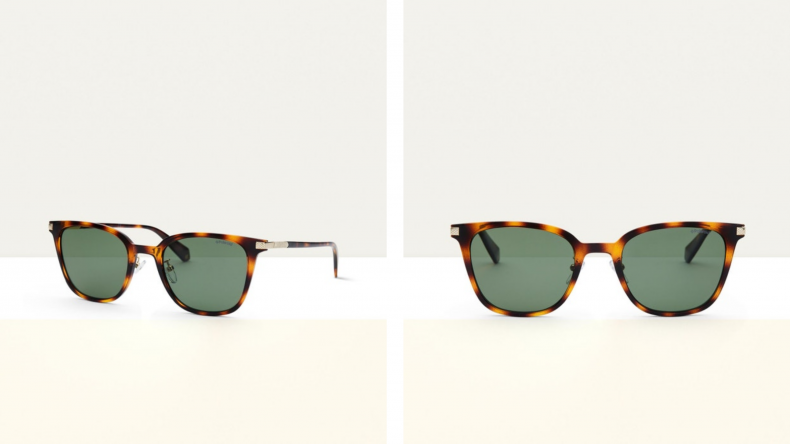 You already know it's hip to be square, thanks to Huey Lewis and the News. So it should come as no surprise that these square frames are a stylish choice for summer. With their warm amber tortoiseshell print, these sunglasses could be a great complement to your sun-kissed skin and breezy style. We don't know how you'll choose between the inviting, warm tortoiseshell and the calm and collected black, so you might as well pick up both pairs.
Click here to buy them for $98.
Carrera CA176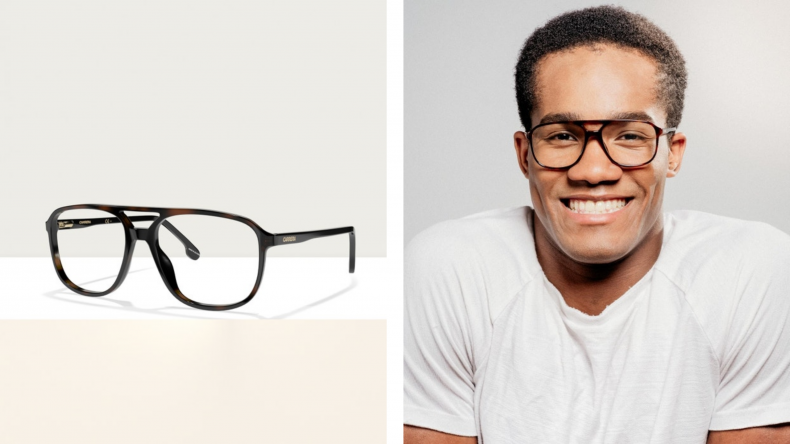 Travel back in time with these vintage-inspired frames that take a page from old-school pilot goggles. We've got your mission orders for your next flight right here, Captain. Step one: Pick up a pair of these double bridge aviator specs in tortoiseshell for yourself. Step two: Grab a pair of tortoiseshell with red temples for your favorite copilot. Step three: Get the classic black frames as a backup. It looks like you're ready to take flight.
Click here to buy them for $120.
Polaroid PLD 2081SX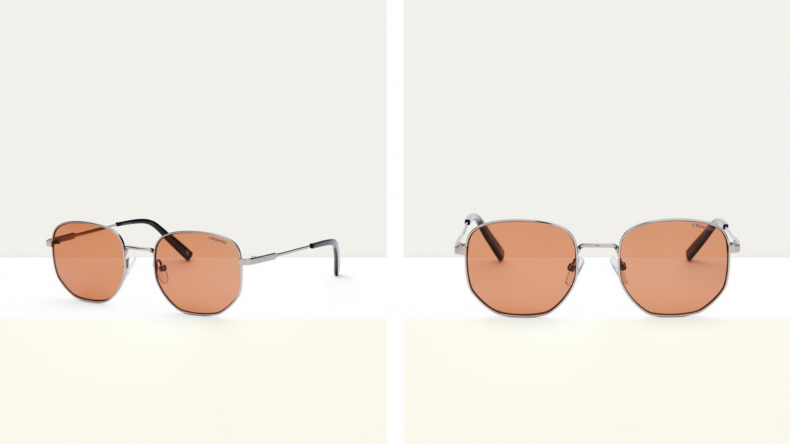 Some people like to view the world through rose-tinted glasses. But maybe you're a bit more pragmatic than that. You probably know how to run a strategy meeting at your office, or you're the type who can always find a shortcut around traffic, or you could be the one who always has the inside scoop on the best happy hour deals in town. These hexagonal-shaped lenses with copper tint could carry you through all your logical decision-making while looking very stylish. The only thing you'll have to worry about is the pros and cons list to help you pick from the gunmetal, gunmetal dark and Gold Light options.
Click here to buy them for $98.
Carrera CA228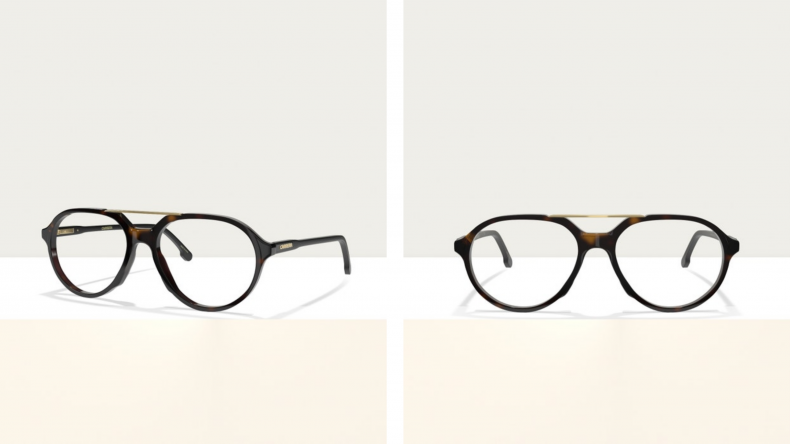 Is that your private jet parked out on the runway? No? Oh sorry, we just assumed because of those spiffy aviator-style specs you have on. Don these frames when you want to stand out from the crowd. With their classic shape, dark tortoiseshell palette, glossy finish and retro double bridge with a gold top bar, these glasses could set you apart from the bespectacled masses. Check them out in matte black with a contrasting ruthenium top bar for an equally striking look.
Click here to buy them for $127.
Carrera CA8852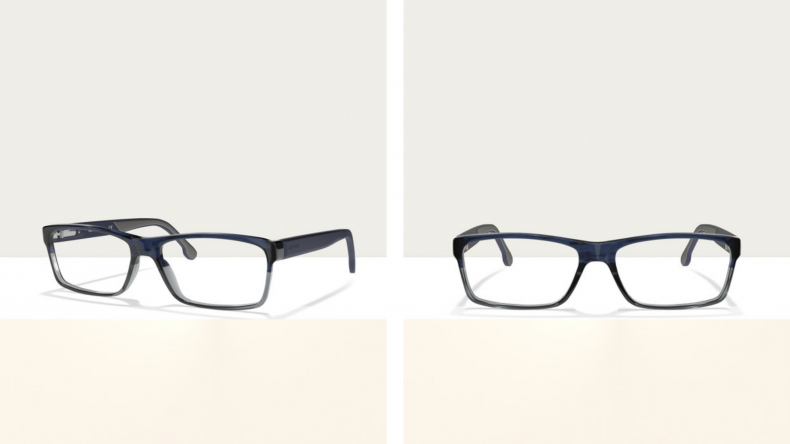 Is the ocean calling your name like a forlorn sailor without a ship? Why don't you pick up a pair of specs in shades of dark blue and gray like the stormy sea? These rectangular frames may have a simple shape, but they offer the exquisite detailing Carrera is known for. Just look at how the blue Havana blends into the crystal gray, like choppy waves crashing against the dark sky. The inner temples offer a textured contrast in dark gray—because who doesn't love meticulous details? If brooding sailor vibes aren't for you, you can pick up these frames in black or tortoiseshell instead.
Click here to buy them for $127.
Polaroid PLD D379
There's a clear and present danger of your looking way too cool in these translucent frames. With their round shape, keyhole bridge fit, and turquoise crystal temple tips, who knew a see-through item could be so eye-catching? Speaking of eye-catching, did you see how they look in pink or tortoise? Eat your heart out, contact lenses. With these frames on, we're on Team Glasses for life.
Click here to buy them for $86.