Sponsored Article
10 New Skills You Can Master by the End of Summer
It's never too late to learn something new
Is there something you've always wanted to learn? Maybe you dream of speaking French fluently after watching "Amelie" or you promised yourself you'd try drywall repair after a bad case of water damage a few years back. It's time to start ticking these to-do lists off!
Sure, summer is a time to relax and lounge by the pool, but it's also the best time to pursue new interests, whether you're looking to tap into your creative side or learn a language from another country. Plus, it's a good idea to find something to occupy your time since travel is quite limited in the wake of the coronavirus pandemic.
Photography
Photography is a beginner-friendly hobby, an art form that anyone who has access to a camera can learn. Whether you are planning to kick off a new side gig for the summer or simply looking to spark your creative energy, knowing how to be behind the lens is a fun and rewarding experience. Plus, it's a great way to take your Instagram game to the next level! Family and friends are also sure to appreciate your efforts to snap their adventures and document vacations.
Starting a journey with your DSLR or a mirrorless camera is easy with unlimited resources on the Internet, like summer classes with working photographers like Annie Leibovitz on MasterClass. In fact, even a camera phone could work. There are specific courses targeted towards people who prefer a handy mobile rather than a bulky camera. Then, it's just a matter of practice, practice, practice!
Speed Reading
Nearly every person in the world can benefit from speed reading. Students can finish required readings they often struggle with, while employees can research and review reports in a fraction of the time. Book lovers can finally find the time for all the literature sitting on their bookshelves.
The skill is basically all about becoming a more efficient reader. In doing so, you not only get through text faster but also understand and retain the content better. By learning this skill, you can crack open a heavy textbook or a long report for the office—and get through it in half of the time it would normally take you. Imagine how much more you can accomplish with your extra time!
Musical Instrument
It might be years since you've had rock star dreams, but these dreams aren't quite out of reach, yet. Summer is a great time to reconnect with your love for music by picking up that instrument you've always wanted to learn. A lot of people reach for a guitar or ukulele, while others try their hand at the piano. Learn from world-famous musicians, such as Carlos Santana and Herbie Hancock.
No matter what instrument you choose, master a couple of the most basic chords first. It's not a must for you to learn and memorize everything in the chord book before attempting to play a tune. In most cases, being familiar with three or four of the most commonly used chords will already allow you to play some of the most popular songs in the world! Surprise family and friends in your next get-together—whether face-to-face or virtual—with your new prowess.
Speak in a Foreign Language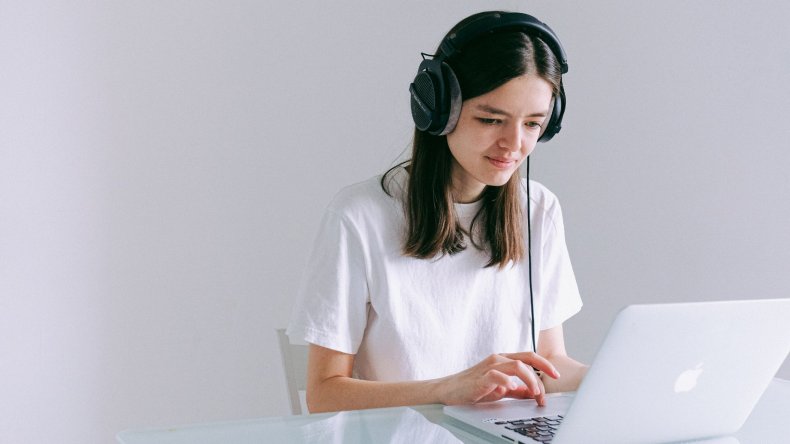 Few things are more intoxicating than hearing someone speak French or Italian. There's just something exotic and worldly about people who are fluent in a second language. Isn't it easy to picture these bilingual folks flying to Europe to meet and converse with beautiful, interesting people?
Here's the thing: it's not impossible to learn a new language. There are challenges, of course, but with a good instructor, focus, and a lot of practice, you can get the hang of the basics of another language over the summer break.
Online learning makes it easy to sit in language lessons without ever leaving the house. One great option is Fluent City, which offers group and private conversation-based classes on Spanish, French, Italian, Arabic, Portuguese, German, Chinese, Japanese, Russian, and Hebrew. Pretty soon, you'll be saying "Où sont des toilettes?" like a native!
Speaking a second language not only helps you gain a better appreciation of other cultures, but it also allows you to engage with these cultures and the people much more deeply when you travel. It can also help in career growth, giving you a leg up in the job hunt as employers begin to cater and expand to overseas markets.
Meditate
Meditation is the practice of quieting the mind to achieve total awareness of self and environment. Sounds simple? On the contrary, beginners often find it extremely challenging to empty the mind and let thoughts drift by without chasing them down. It's a lifetime practice—one that brings countless physical, mental, and emotional benefits, from reducing stress to increasing compassion.
One of the best things about meditation is that it can be done anytime, anywhere. Find a quiet spot away from noise and activity and breathe naturally. Focus on each inhale and exhale, bringing back your attention to your breath every time the mind begins to wander. Dedicate time to the practice daily, starting from two to three minutes and gradually increasing over time.
Knitting
The great thing about knitting is that it doesn't just pass the time, it also rewards enthusiasts with a closet full of warm wools. Once you've gotten the basics down, there are hundreds of different projects you can try, from household items like coasters and blankets to fashion statements like beanies and scarves.
Knitting is also a very relaxing activity that lets you slow down, breathe, and concentrate on one stitch at a time. For people who want to express their creativity, this is one of the hobbies that can easily be picked up without training.
Home Maintenance
Now that you're spending so much of your time at home, why not take some time to make it a better place to live? It's the perfect time to develop the different skills in keeping the house up and running, from unclogging the sink to changing a lightbulb. Don't you want to learn how to repaint a room or repair drywall? Simple tasks like removing stains from the carpet, cleaning dirty pans thoroughly, and making the bed hospitality-style are skills worth knowing as well.
Take a walk through your home to see if anything needs sprucing or repair—and learn to do it yourself, whether it's through online classes or calling a friend for advice. There's something empowering about knowing that you're equipped to handle various complications around the house.
Cooking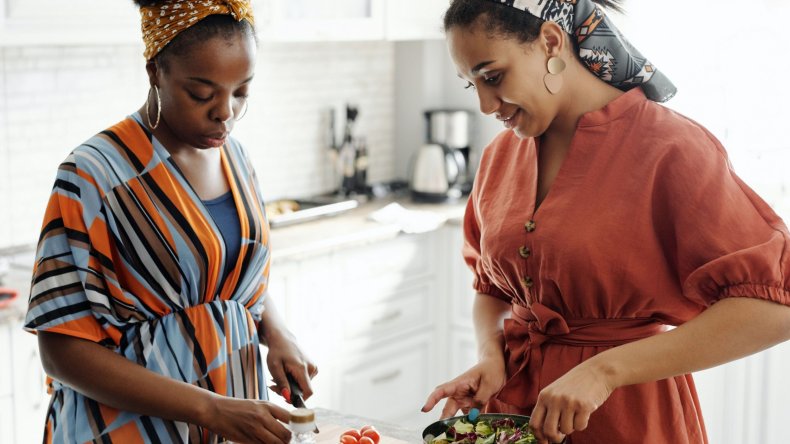 Another great skill that will make time at home an infinitely more pleasant place for everyone: cooking! Impress the family or guests by learning your way around the kitchen. Hunt down your favorite dishes or family specialties. There are also more comprehensive online classes from the world's most famous chefs for those who prefer more formal training.
Are you a total newbie? Perfect the art of the egg first. There's a lot of ways one can cook an egg—scrambled, fried, hard-boiled, poached—and mastering all is a huge challenge. But it also allows you to become more familiar with kitchen tools and more comfortable preparing food at the stovetop.
Changing A Flat Tire
If you've reached this point in your life without having to change a tire, good for you! A lot of drivers blow a tire and find themselves at a loss to deal with it. If you ever end up with a flat tire and without the luxury of a professional mechanic (or a good Samaritan) nearby, knowing how to do this basic life skill can ensure your safety.
It won't take long; the process is only up to half an hour to complete, so it should only take you a day to learn and practice it safely. Tap your dad or mom to show you how to do it, or watch an online video before trying it on your own. Other tire-related skills that can come in handy are checking the air pressure of a tire and inflating a tire.
Personal Finance
Not everyone knows how to manage their money well, but everyone should. Unfortunately, it's common to see people fall into bankruptcy after a single emergency or struggle for years trying to pay off a loan. Developing personal financial skills is essential in helping you avoid these pitfalls. This includes budgeting, banking, investing, retirement planning, and many more.
Personal finance is basically managing your money in order to meet your financial goals responsibly, from paying monthly bills and debts to making investments. It also takes into account financial risks, unexpected expenditures, and future events. There are many ways to learn about personal finance, including reaching out to a financial consultant or looking for online classes focused on personal finance. Surprisingly, planning for your future and mapping out goals are more exciting than most people think!