Sponsored Article
10 Practical Tips for Eating Healthy on a Budget
A healthy diet doesn't have to cost a fortune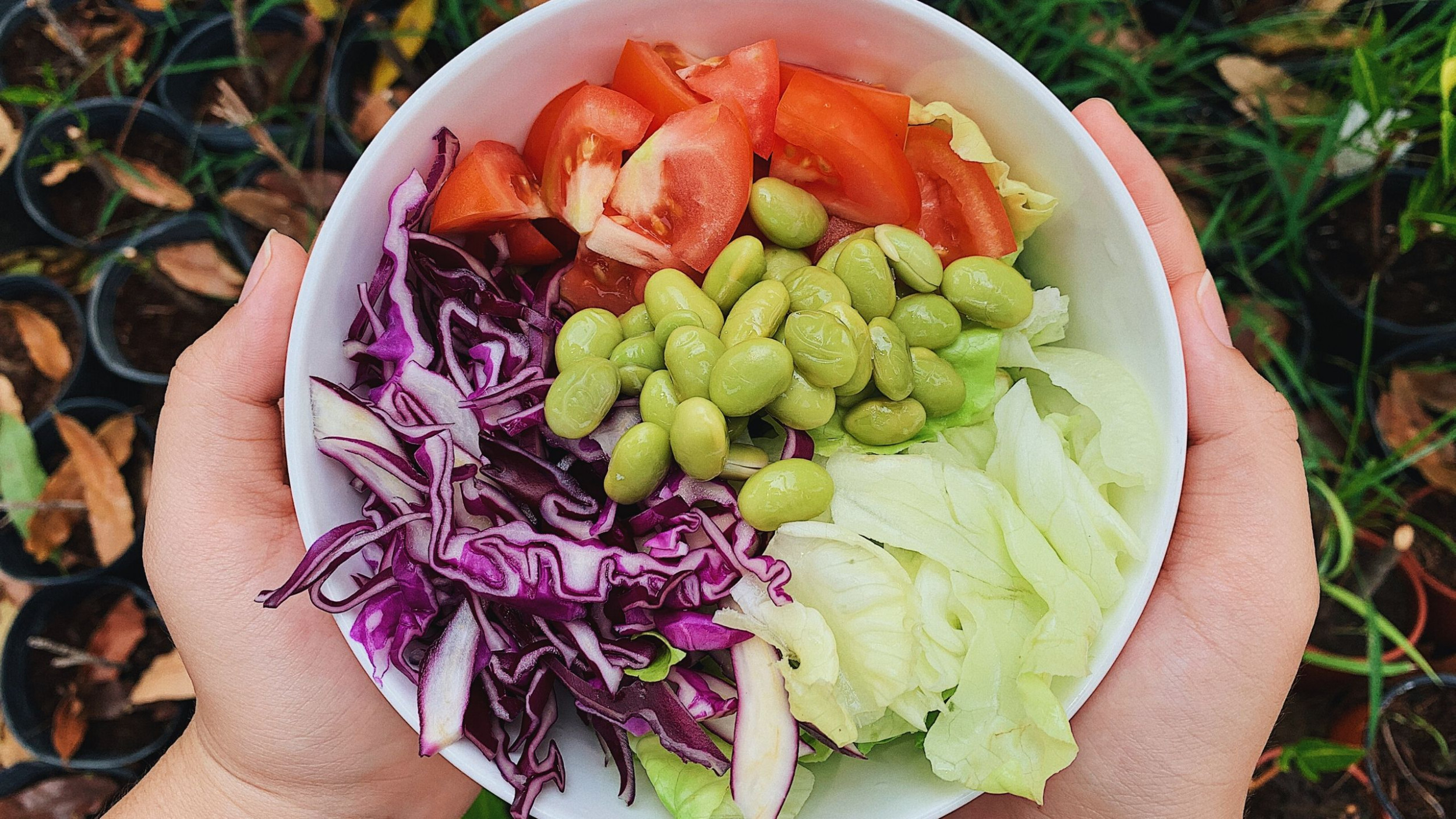 Most people want to be healthy. The problem is, some people believe that eating well is a luxury. It can be true that fresh, well-prepared dishes can cost a pretty penny, but there are plenty of ways to enjoy cheap healthy meals without breaking the bank. Here are 10 of the best ways to stretch your budget without expanding your waistline.
Plan Meals
Great planning is key to keeping costs down. When you plan out all your meals, not only are you less likely to default to quick but unhealthy meals, but you also ensure you have all the ingredients for your healthy diet.
Planning ahead also lets you make the most of the food you are buying by using fresh produce in multiple meals and preventing spoilage. Buying a bunch of kale at the supermarket? Serve it in a salad one day, then mix it with pasta later in the week.
Tip: check the pantry before and after setting your weekly menu. Forgotten items in your stockpile could inspire your meal plan, such as delicious curry if you have curry paste or taco night with the family if you have ingredients for salsa.
Shop Online
Shopping is fun, but it's alarmingly easy to get caught up in spending at the grocery store. Be honest, how many times have you gone to the supermarket with a strict shopping list and budget in mind—and ended up with an empty wallet and a bagful of extra food you don't really need? When you're at home, it's easier to hold back from the urge to buy everything.
Besides, online shopping is easier, healthier, and cheaper than ever, given the variety of organic produce delivery services around. One of the best sources of clean and healthy goods is Thrive Market, an exceptional online marketplace that ships natural, organic, and sustainable products to your door at up to 50 percent off their retail price. Members get to sample a wide range of healthy but delicious products and save an average of $30 on each order!
Shop Smart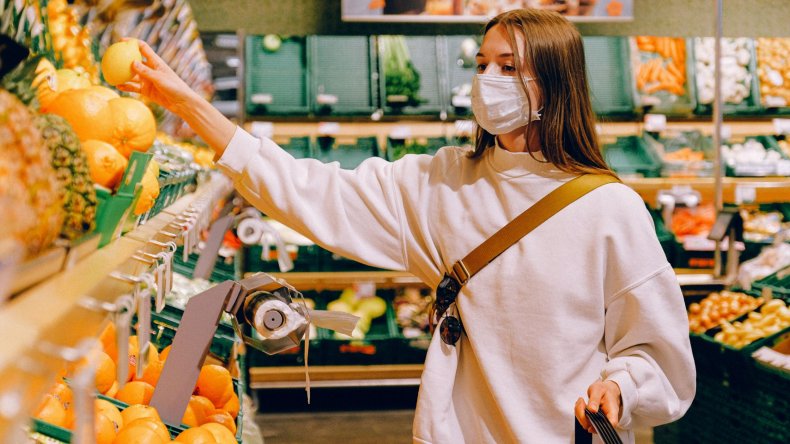 If you must shop at the grocery store, stay focused and commit to your pre-determined shopping list.
Scour for fresh produce first, so you can fill up your cart with whole foods before the temptation to stock up on processed junk food sets in. Shop deliberately and make the extra effort to find the most affordable brand. Generic or store brands tend to be cheaper, even though there's not much of a difference when it comes to taste or quality. In most supermarkets, the options at eye level are usually the most expensive.
Remember, eat before going grocery shopping! Shopping while hungry only makes you buy and spend more. Farmer's markets are also a wonderful alternative to the supermarket, especially for cheaper fruits and vegetables.
Buy in Bulk
When it comes to diet staples that don't spoil easily, it's worth buying large quantities. Supermarkets usually sell whole grains in bulk at significantly cheaper prices than the pre-packed options. Since whole grains like brown rice, oats, and quinoa are an important part of a healthy diet anyway, don't be afraid to buy these in bulk.
Pay special attention to the prices of essentials such as salt, flour, vegetable oil, and the like. For the most part, buying larger options of these items will save you money in the long run. Check the unit prices to make sure you're getting more bang for your buck.
Make a Habit Out of Home-Cooked Meals
Cooking may be more of an effort, but it's significantly cheaper and healthier than eating out. A single dinner at a nice restaurant can cost you nearly as much as an entire day's worth of groceries! Moreover, if you cook your own food, you know exactly what goes into your dishes.
Find recipes of easy healthy meals online, like clean or low-calorie versions of family favorites. Scrapped for time? Allocate one day to prep meals or even cook them ahead of time, so it takes you less time during the week to whip up lunch and dinner.
Eat Leftovers
Leftovers get a bad rep, but it's actually an excellent way to save time and money. Every time you prepare dinner, make a larger batch than usual, so you have something to eat for lunch the next day.
A big batch of stew can last several days in a small household, saving you a lot of kitchen time throughout the week. Got plenty of leftover chicken from an extra-large roast? Shred and toss the chicken in a salad for variety. By making a habit of enjoying leftovers, you make the most out of every meal you make in the kitchen.
Give Cheaper, Healthier Proteins a Try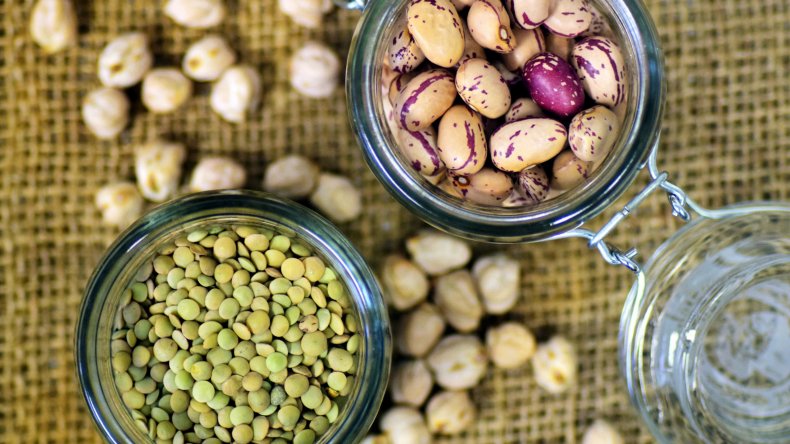 Eating less red meat (or any meat, in general) is one of the ways you can cut the pounds and the grocery bill. Burgers and steaks are typically the default protein source of many Americans, but while these are tasty, there are healthier and more inexpensive options.
Take a step towards clean living by exploring other protein sources, such as eggs, tofu, and whole grains. Beans and legumes are high in protein and very affordable; incorporate them into cheap healthy meals such as vegan chili or black bean burgers. If you must eat meat, opt for lean cuts of beef and pork.
Add Inexpensive Fruits and Vegetables to Your Diet
A lot of people believe that eating healthy costs more, but there are a lot of inexpensive fruits and vegetables that can transform your diet without causing a big dent in your wallet. Bananas, apples, and oranges don't cost much, as well as vegetables like cabbage, carrots, and sweet potatoes. Fresh produce that's in season is also typically cheaper and tastier than ones that are not in season.
Freeze Produce You Can't Consume
Fresh fruits and vegetables tend to spoil relatively easily, making some people think they're not worth buying. But spoilage isn't a big problem if you plan your meals thoroughly—and if you end up buying too much produce, you can always pop the excess in the freezer. Frozen fruits like berries and bananas can be whipped into delicious smoothies for breakfast or dessert. Vegetables such as broccoli, cauliflower, carrots, spinach, and kale can also be well-preserved in the freezer.
If you're aiming for a healthy diet on a tight budget, another option is to buy frozen fruits and vegetables. Frozen produce costs less than fresh produce and if you're using it for cooking or smoothies, there's no real difference between the two.
Skip the Junk
Here's an idea: don't tempt yourself by buying processed, unhealthy products you can't resist. Instead of trying to cut back on junk food, why not cut them out completely from your diet? Don't continue spending money on food that's bad for you. For instance, stop buying soda or sugary juices. Drink more water every day—it's free. Hold back from buying your usual stash of potato chips and cookies, but stock up on nuts and seeds that are cheaper, healthier, and more filling.
Search for tasty healthy options at Thrive Market, an online market where clean living is celebrated and 6,000 difference wholesome products are available at 25 to 50 percent off retail.