Sponsored Article
10 Prescription Sunglasses That Are Stylish and Keep Your Eyes Safe
If you wear glasses, prescription sunglasses could keep you clear and protected from those damaging rays.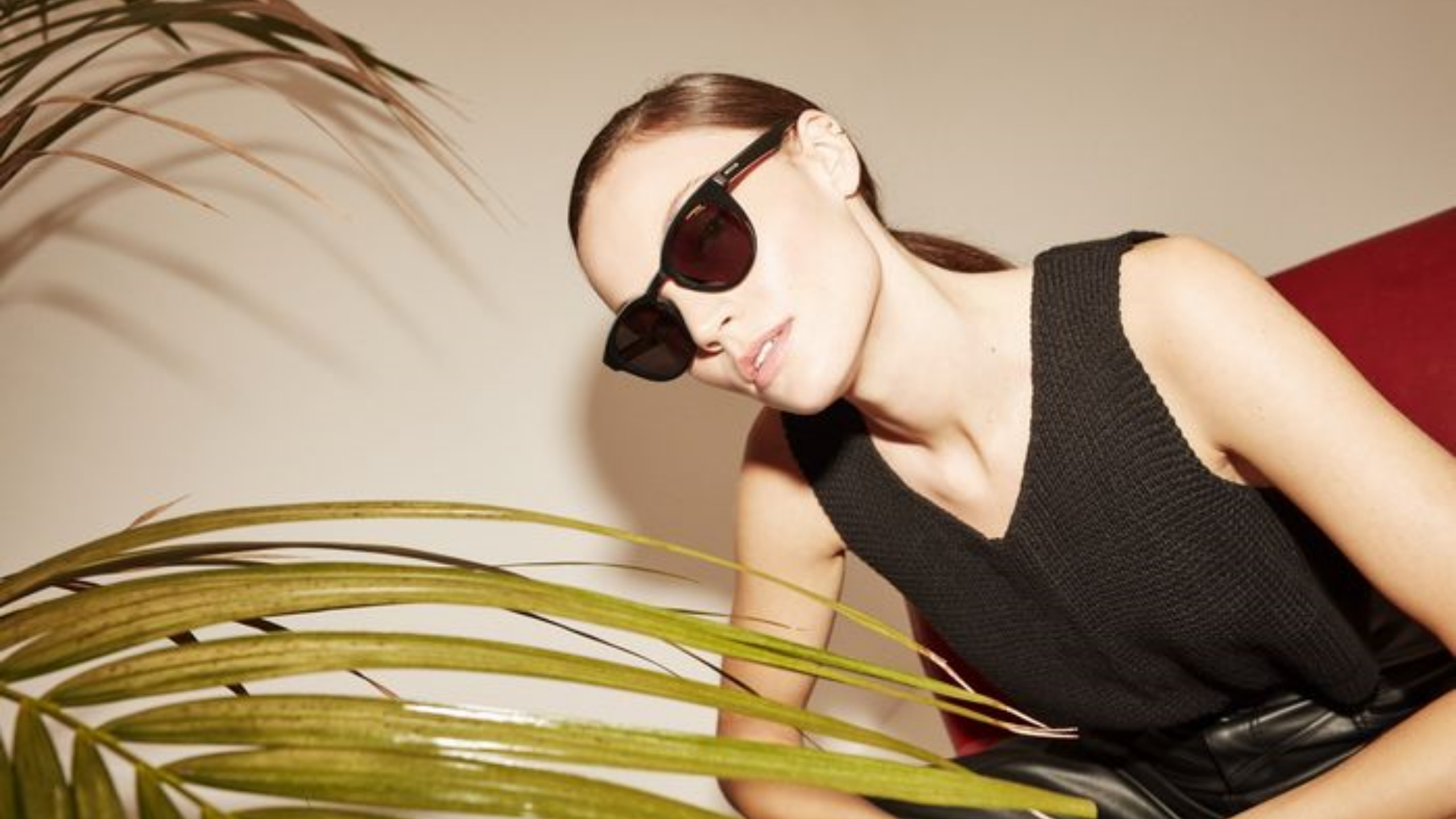 Spring has finally arrived and you're ready to embrace the sun. But are your eyes ready? If you wear glasses, prescription sunglasses could keep you clear and protected from those damaging rays. But let's get one thing clear, prescription does not mean lame.
We scoured the internet to find the coolest prescription sunglasses from top designers. Weirdly enough, they were all on Befitting.com, which could be your (new) favorite spot to shop for glasses online. You can check out their entire selection by clicking here or keep reading to see our top ten picks for spring sunglasses trends.
1. Vogue VO5327S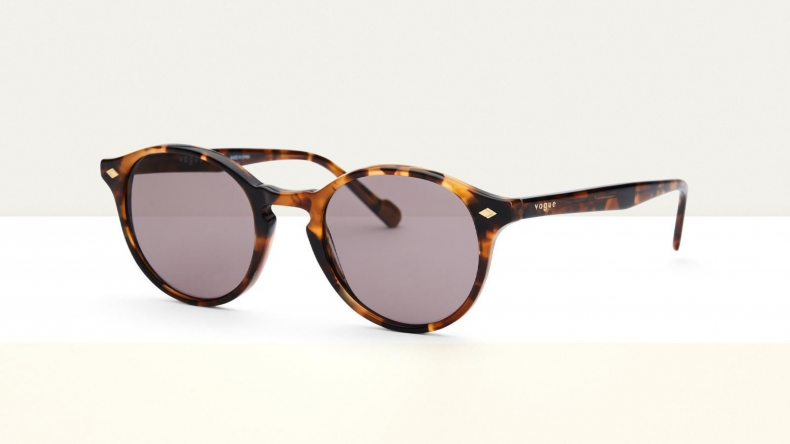 These are the sunglasses on that random hot girl you're probably following on Instagram because her life is too good to believe. She looks effortless and cool. You think to yourself, you could also look effortless and cool. You buy these sunglasses.
Suddenly, your Instagram following increases tenfold. Are you now an influencer? A glam squad shows up at your door to prep you for a photo shoot. Congratulations, random hot girl we all now follow on Instagram. They're available in blue, black, tortoise, and grey (pictured).
2. Vogue VO5328S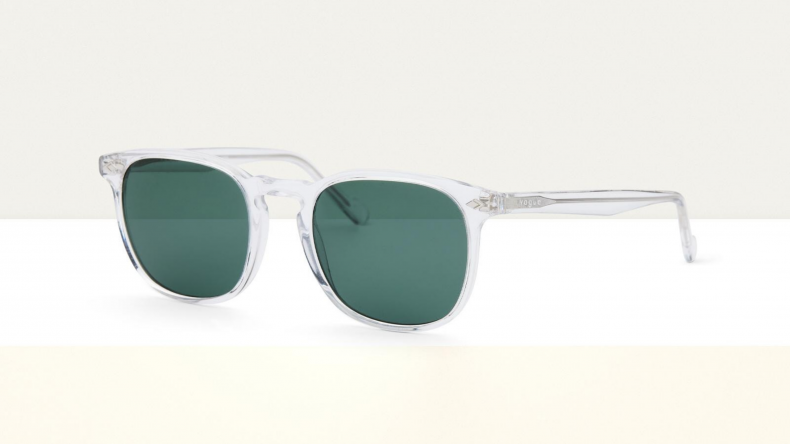 You know it's hip to be square. But what's hipper than hip? Semi-square, like these incredible shades from Vogue. The shape is vaguely retro, the crystal clear frames seem trendy, and the colorful lenses could add a dash of playfulness to your look. Overall, they could be absolute winners for your spring and summer 2021 Instagram selfies. They're available in black, blue, tortoise, and clear (pictured).
Click here to buy them for $81.00.
3. Rebecca Minkoff LARK 1/S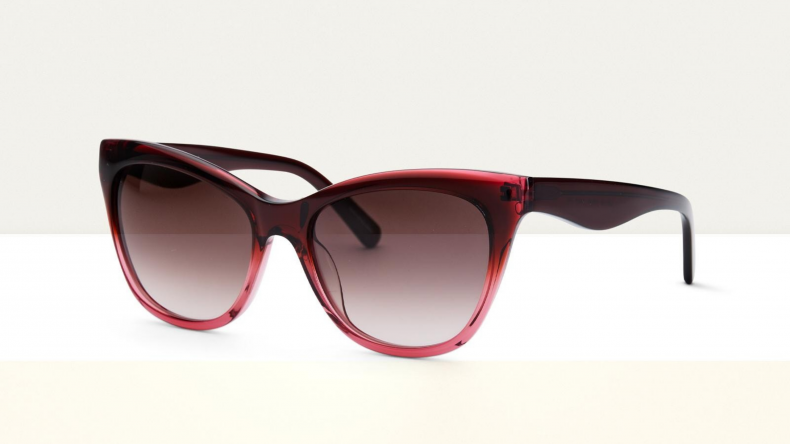 These sunglasses could give off major The Devil Wears Prada vibes—but not Anne Hathaway's character. Think Meryl Streep's Miranda Priestly. You could rock these sunglasses if you want to feel like you are the boss of a major fashion empire. They're in the classic cat-eye style with a massively chic upgrade, courtesy of Rebecca Minkoff. These red chunky frames (pictured) could be bold enough to catch everyone's eye. That's a level of attention that fashionistas, like yourself, might crave. Sometimes clicking "Add to cart" is the only way to curb those cravings. You could also get them in black, brown, or tortoise.
Click here to buy them for $98.00.
4. Ray-Ban RB3447 Round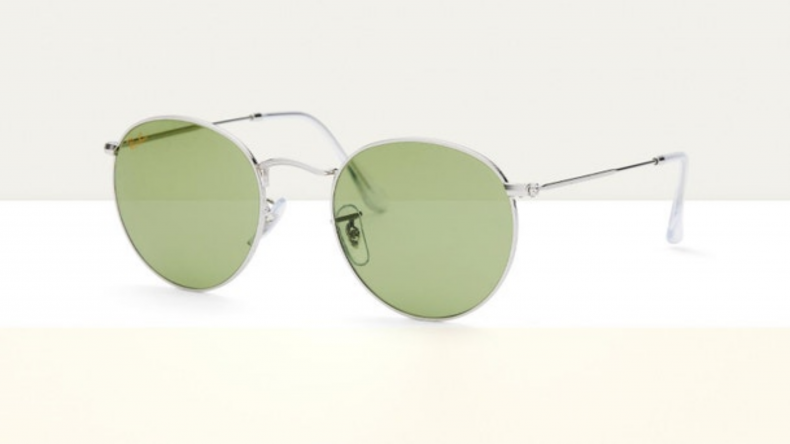 Aviator Ray-Bans will forever and always be a classic in the eyewear department. But sometimes, you might want to mix it up a bit. Step out of the cockpit and into the light with rounded upgrades. As soon as you put them on, you might start imagining yourself lounging on a pile of floor pillows in your bohemian loft. You might find yourself holding up peace signs in all your photos. Or you could just look really cool at your next brunch. Either way, it works for us. They're available in gold, yellow gold, or silver, but pay attention to how cool those silver frames with bottle green lenses could be.
Click here to buy them for $154.00.
5. Carrera CA167/S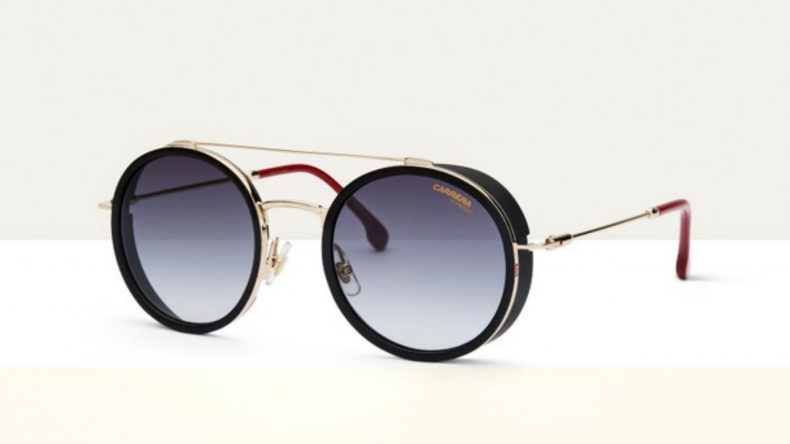 Ready to explore your dystopian novel idea? Or just want to add soft steampunk vibes to your favorite distressed jeans and leather jacket combo? We support it. Throw these shades on and attach a sidecar to your motorcycle because we're hitting the open road and never looking back. You could get the gold rim pair with a matte black insert and grey gradient lenses (pictured). Or how about the dark ruthenium pair with a matte black insert and dark grey lenses? You could look so cool hitting up the drive-through.
Click here to buy them for $193.00.
6. Polaroid PLD 2081SX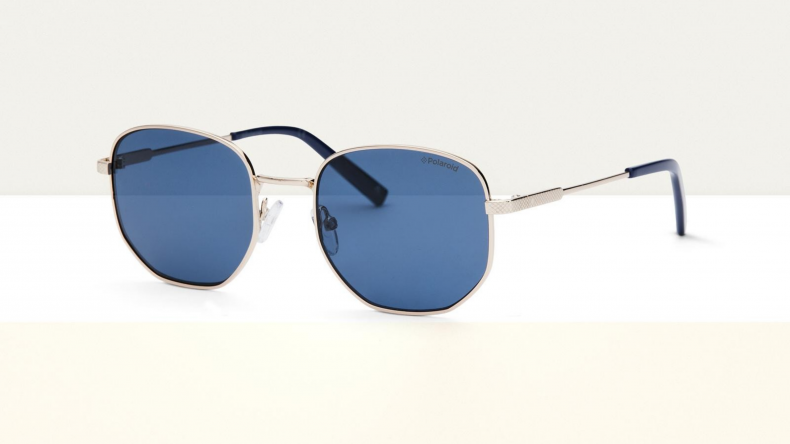 You could have a multifaceted personality, and you're probably not afraid to show it. These Polaroid hexagonal frames have a specific side for whatever aspect of your personality is on display. You could spend some days creating evocative paintings of your muse. Then you could turn around and run the boardroom in your office like the boss you are. And then after that, you might volunteer at a children's hospital. In your life, no two days are the same, and these glasses are ready to follow you wherever the day may lead.
Click here to buy them for $98.00.
7. Ray-Ban RB3025 Aviator Large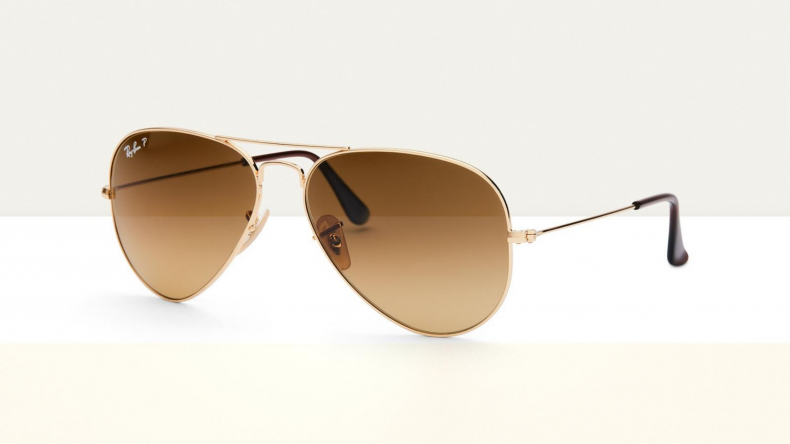 Your friends probably call you the Dare Master because you've never said no to a challenge before in your life. Bungee jumping off the tallest bridge in South Africa? You've probably done it and bought the video. Diving with great white sharks? You might have even done it without the cage. Drag racing through the mean streets of Tokyo? The original The Fast and the Furious movie was probably based on your life. You might need some cool shades that can handle your adventurous lifestyle. These large aviators might just do the trick because you don't do anything small.
Click here to buy them for $204.00.
8. Oakley Latch Beta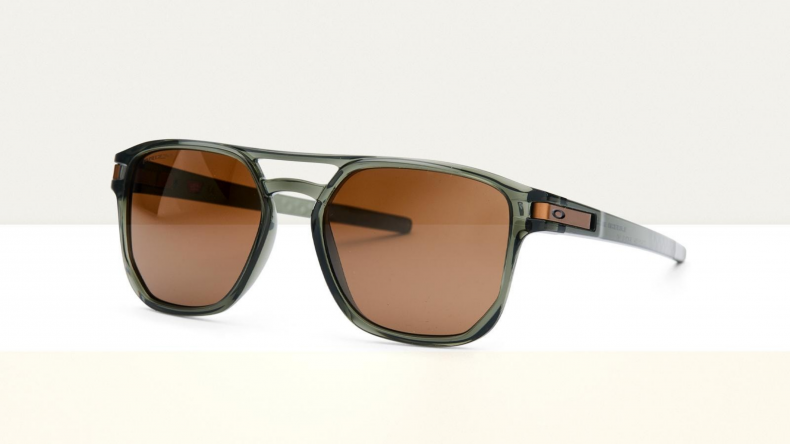 Did you get these from the set of Guardians of the Galaxy? These shades look a lot like Star-Lord's that even Groot might approve of these translucent olive green frames with cool copper details. You could put these on as you fight off bad guys and win the girl of your dreams. Or you could wear them when you're heading off to happy hour with your crew. Either way, you'll look simultaneously laid-back and in-charge with these shades on. They're available in black, black matte, and green (pictured).
Click here to buy them for $146.00.
9. Oakley Holston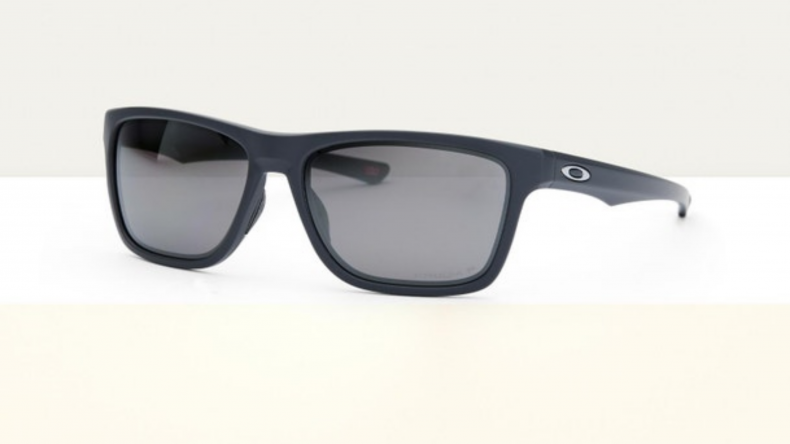 The sun is shining, and the waves are just right. We all know what that means. You're probably taking your boat to where the sky meets the sea. Or maybe you're just hopping over to a barrier island for a rowdy sandbar party with your crew. No matter what, these shades could protect your eyes and elevate your style while you're soaking up all the Vitamin D you want.
Click here to buy them for $186.00.
10. Vogue VO5212S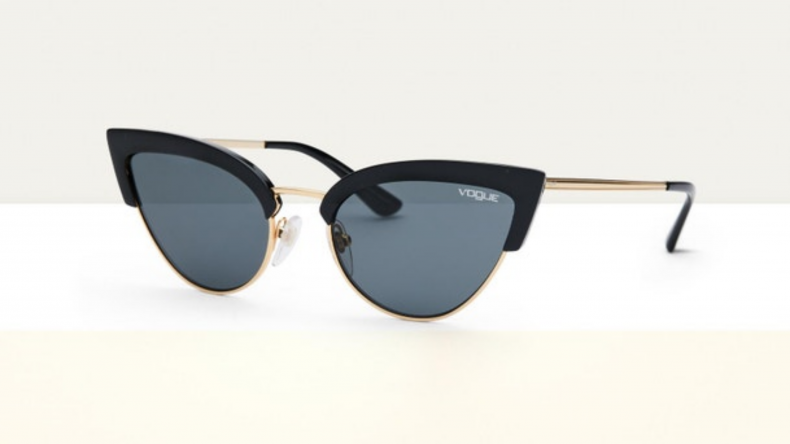 Picture this: You strut into your office rocking these sunglasses and a red power suit. The conference room is full of your superiors. This is a meeting you weren't invited to. You swing the door open, and they instantly give you a raise. Suddenly you're running the company—all because of the confidence these sick sunglasses could give you. We don't know how you'll ever choose from a black top on gold with grey lenses, a tortoise top on pale gold with brown gradient lenses, or the white top on gold with violet-blue gradient lenses. We guess you'll probably just have to get them all. Thankfully, you could afford it with the new raise these sunglasses might get you.
Click here to buy them for $96.00.