Sponsored Article
10 Signs Your Elderly Loved One Might Need In-home Care
Our partners at Care.com have come up with a list of ten signs that your loved one might require in-home care.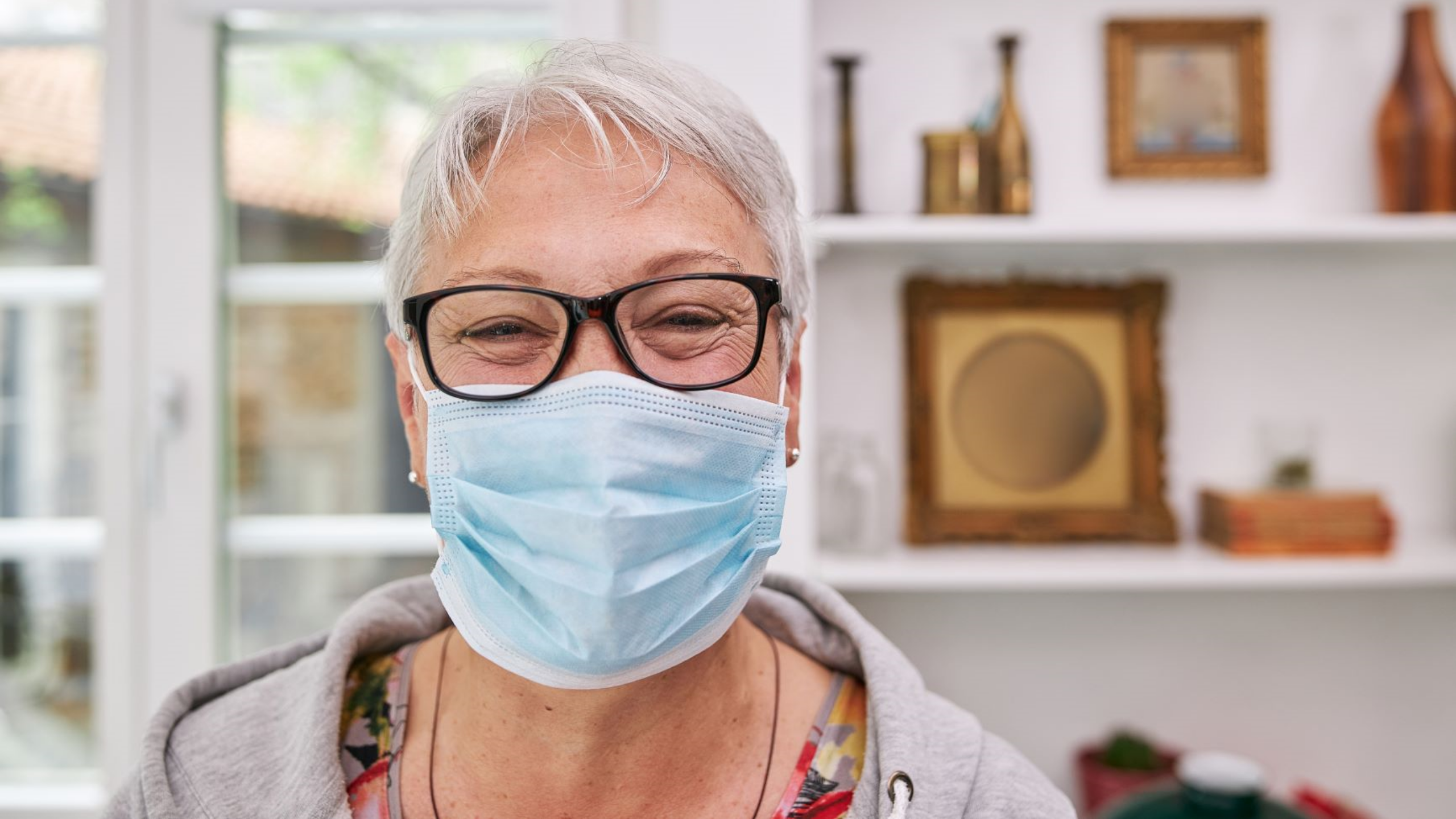 You're navigating an incredibly difficult situation through these times. The people that cared for you all your life are now in a position where they might need care themselves. It could be tough for you and for them to come to terms with the reality of the situation. But if they are approaching a certain age or requirement for help, you might not have much of a choice.
Finding the right care environment for your elderly loved one could be particularly challenging. Retirement homes and in-house caregivers could be among the available options. But how do you know when it is time to step in? And how do you know how much care is necessary?
Our partners at Care.com have come up with a list of ten signs that your loved one might require in-home care:
1. Changes in Weight
From forgetting to eat to improper nutrition, weight loss or gain might be a small change that could indicate a larger issue. "This is commonly seen in early dementia or untreated depression," notes Dr. Norm Goody, the medical director at the Hospice of Kona in Hawaii. "Or it could be the sign of a serious underlying medical condition that is being neglected, like cancer." An in-home caregiver could address these needs immediately by preparing healthy, appropriate meals while also monitoring any signs of cognitive decline or other medical issues and keeping you apprised of their condition.
2. Emotional Changes
According to Dr. David Hatfield, Chief Medical Officer at Hatfield Medical Group, who specializes in providing primary care for people on Medicare in Arizona, emotional changes are important to take note of. He suggests that shifts in mood with both familiar and new people could indicate pain or struggles with chronic conditions that your loved one might not have shared but could require medical intervention.
If your loved one is struggling with pain or chronic conditions, an in-home caregiver could help assist them with any activities of daily life that pose difficulties for them. Caregivers could also establish strong relationships with their charges, coming to understand their emotional state and keeping track of changes.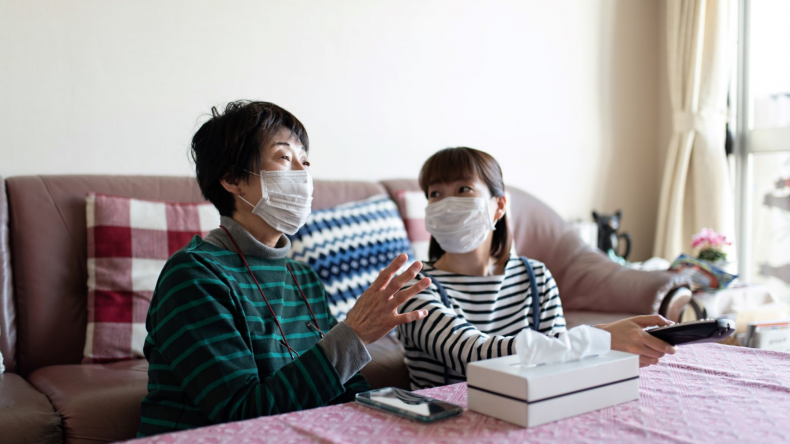 3. New Bruises
New bruises might indicate changes in your loved one's mobility that they haven't disclosed to you. In-home caregivers could assist with activities like going up and down the stairs. They could also provide immediate assistance in case of an accident or fall.
4. Difficulty Managing Medications
When even the reminders or weekly pill organizers aren't enough to help your loved one keep track of their medications, it might be a sign that they need additional help. "From refilling or remembering to take them or even expressing frustration at the number of medications from different specialists, this could be a sign your parent needs a primary care doctor to manage their prescriptions," says Hatfield. Managing daily medications is something that an in-home care provider could help your loved one with.
5. Failure To Follow Medical Directions
Whether it's done deliberately or unintentionally, ignoring their doctor's recommendations is never a good sign. Disregarding sage medical advice could have real consequences. According to Judith Sands, R.N., an independent clinical consultant and the author of Home Hospice Navigation: The Caregiver's Guide, not following medical directions could even lead to remission, which is another sign that your loved one might need an additional level of care.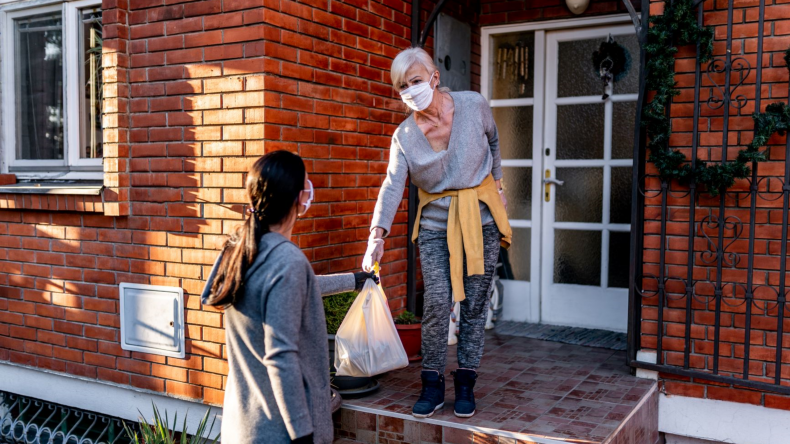 6. Disrupted Sleep Patterns
Your mother used to get up at the crack of dawn, but now she's still in bed when you call at 10 in the morning. Or maybe your loved one is complaining about not being able to fall or stay asleep at night. Changes in one's sleep pattern could indicate larger issues, even medical ones. Multiple studies have shown that quality of sleep among the elderly seems to be linked to mental disorders, such as depression and anxiety. Caregivers could provide even simple companionship for seniors feeling isolated and depressed and ensuring medical treatments are followed.
7. A Messy House
From dishes left in the sink to a room that hasn't been dusted in months, a falloff from previously held cleaning standards might indicate they need more help. "These chores can become overwhelming, and all these are signs that your parent is not managing their lives very well," explains Laura Horton, a registered health professional and caregiver to two parents. "It may be an indication of physical illness which has not yet manifested."
8. Dexterity Differences
"The parent may seem more clumsy and drop things a lot and may even have an altered gait," says Danielle DiBlasi, a full-time caregiver for her father. "These signs can be hard to recognize at first because they can be easily written off as stemming from tiredness or stress—especially if the close family doesn't want to accept something may be wrong." It's important to note any differences, especially if they indicate medical issues that might require assistance. Caregivers could be there to help with any mobility issues and assist in case of an accident.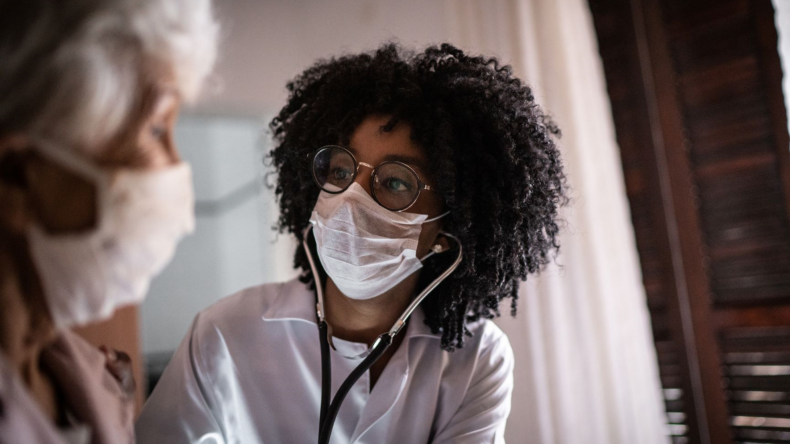 9. Changes in Appearance
Changes in appearance could be twofold: both personal grooming and overall appearance. According to Liz Barlowe, President/Certified Care Manager of Barlowe and Associates, declining personal hygiene could indicate depression, inability to take care of themselves, changes in their health, or even a need to change a previously trusted doctor.
Registered nurse Lisa Owens, the Vice President of Clinical Operations at Cosán Group, a healthcare organization offering concierge home care for older adults, explains that overall appearance changes, such as seeming pale, might indicate anemia or circulation problems. She adds that facial expressions or bodily movements might even indicate a stroke.
10. Increased Confusion
According to Hatfield, some cognitive changes could manifest themselves as increased confusion surrounding everyday tasks, such as putting groceries away or making the bed. Hatfield notes that if their response to this forgetfulness is to be emotionally upset, then it might be more than run-of-the-mill lapses and might be a sign of more serious cognitive issues.
You Could Find the In-home Caregiver For Your Elderly Loved One on Care.com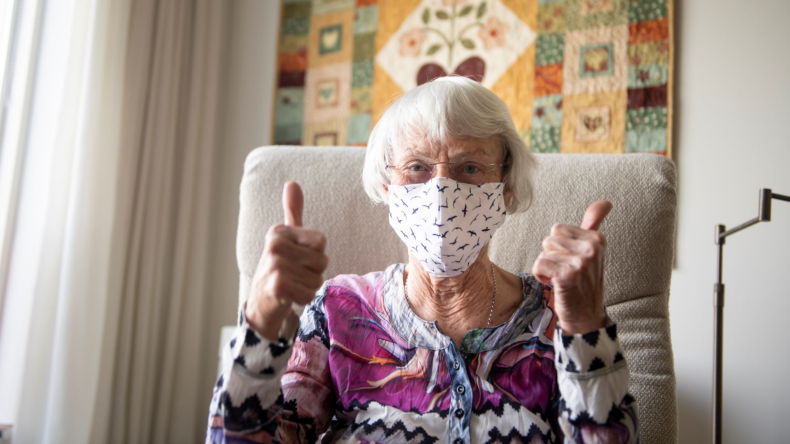 If these signs are familiar, it might be time to consider your next steps. You can weigh the pros and cons of in-home care versus nursing homes here. Right off the bat, you could consider the benefits of in-home care, which include:
Your loved one could stay at home in a familiar environment.
It is considered safer than nursing homes during the COVID-19 pandemic, as recommended by the Centers for Disease Control and Prevention(CDC).
According to Genworth Financial's 2020 Cost of Care Survey, in-home care could save you thousands of dollars instead of nursing home care.
Your loved one could also maintain a level of independence at home.
There is increased flexibility with in-home care, from the number of hours the caregiver works to the amount of specialization and skill the caregiver has.
If you decide in-home care is the appropriate choice for your loved one, it could still be overwhelming to figure out the right amount of care and find someone you can trust. That's where Care.com comes in.
Care.com could make it easy to find the perfect match for your senior care needs. They guarantee that 100% of their caregivers are background-checked, so you could feel comfortable and confident inviting them into your home and your loved one's life.
When you find a caregiver on Care.com, you are employing that caregiver directly. That means your loved one could build a personal and trusting relationship with the same person. If you find a caregiver through an in-home care agency, that person might be reassigned or rotated with other employees for any reason.
In-home care already tends to be less expensive than nursing home options. But Care.com could make it even more accessible. Caregivers on Care.com could be employed for as little as $12-$15 an hour, a rate that is 20-40 percent less than agencies.
Care.com could offer a level of flexibility you might not find with other agencies. If your loved one is new to in-home care and doesn't need round-the-clock care from medical professionals, you could hire a care provider to come for companionship and check on their medications for an hour a couple of times a week.
Many agencies will require a minimum number of hours a week that your loved one might not need. With over 74,470 caregivers to choose from and an average rating of 4.7/5, Care.com could help you find the right person to take care of your loved ones.