Sponsored Article
10 Stylish Christmas Gift Ideas for Men Who Have Everything
The ultimate gift guide for the men in your life.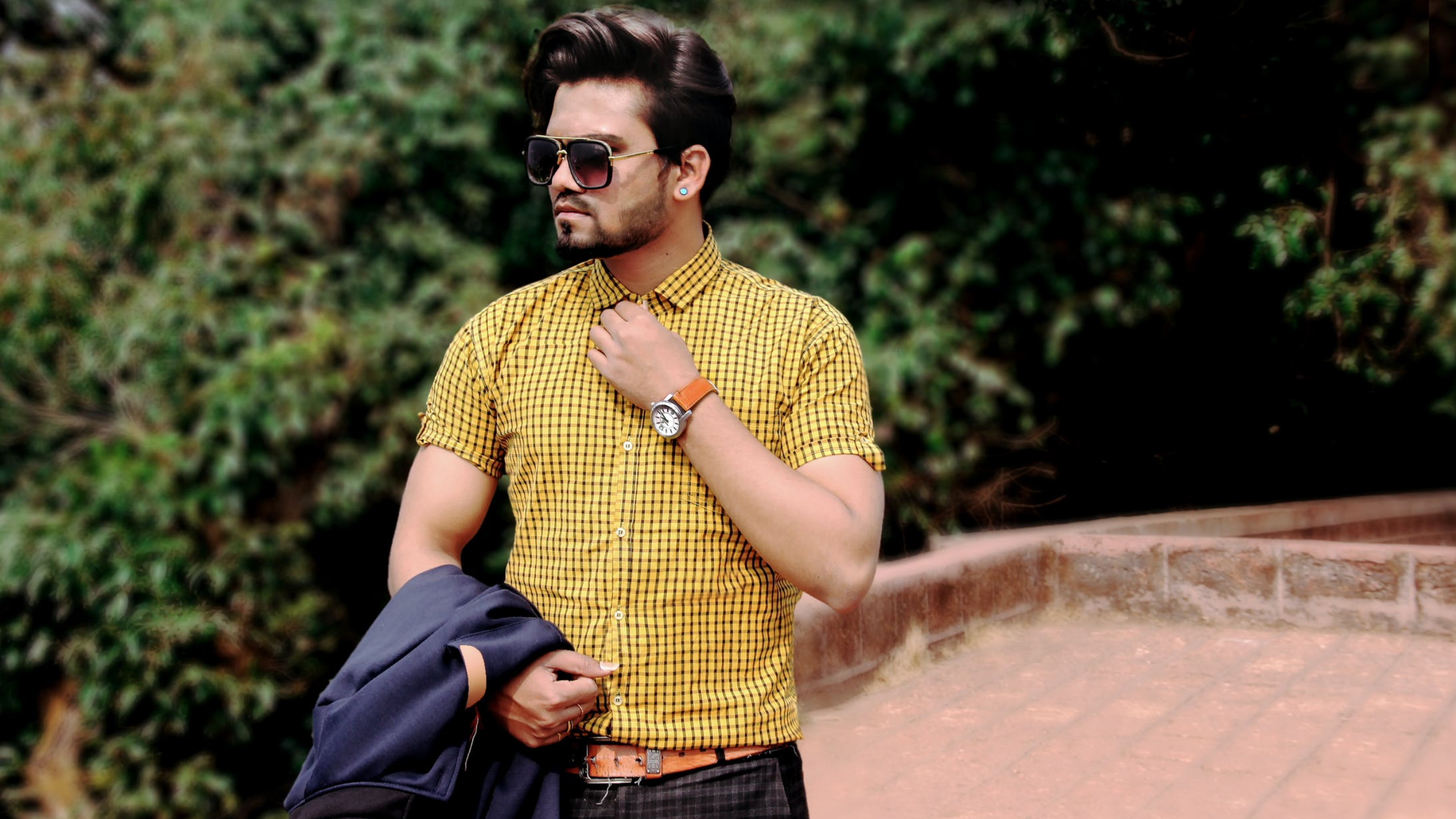 Shopping for someone is a tough task on its own. Shopping for someone who seems like they already have everything is even harder. For the men in your life, give them the gift of style this Christmas!
Even the most successful men will appreciate the gift of timeless style. Open their world to quality and well-designed clothes and accessories that will add real value to their workplace and their life, in general. With a month left before Christmas, this is the best time to shop for gifts, particularly with great Black Friday sales coming up!
Smart shoppers should take advantage of this time to enjoy huge discounts on the best products. This Black Friday, make Jos A Bank your one-stop shop for must-have men's apparel. Having dressed men for over 100 years, Jos A Bank has a heritage quality craftsmanship and this week, they are offering some of their best items at 80% off.
Here are 10 Christmas gift ideas for the important men in your life that you should buy this Black Friday.
Cozy Sweaters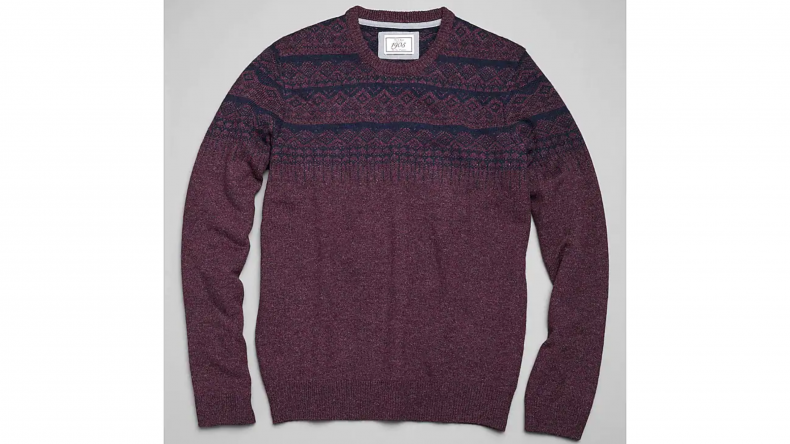 From classic Pima cotton to cool Merino wool sweaters, Jos A Bank has a cozy collection of sweaters in over 20 colors, starting from as low as $25. This 1905 Collection Wool Blend Fairisle Crew Neck Sweater is one that any guy is sure to love. This rustic sweater is ultra soft, making it the ideal piece for dads who are on the move, whether it's to go to work, run errands, or pick up the kids. Either way, he will have a lot of eyes on him with this sweater.
This handsome sweater is now on sale for only $39.
Ready for the Times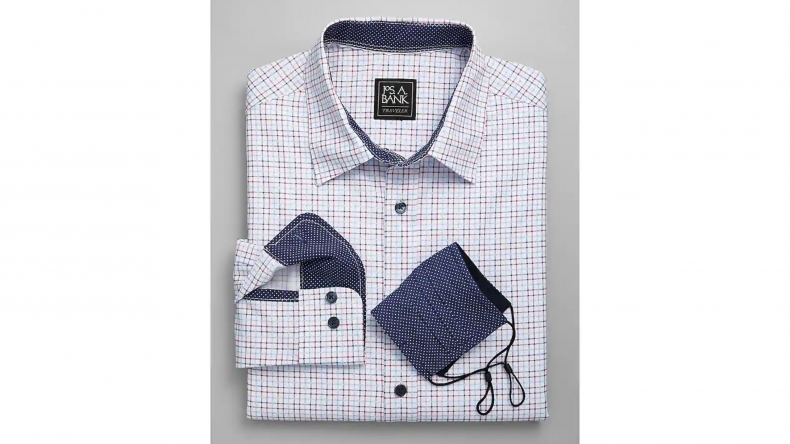 Whether you're heading to the office everyday or running errands around town, in a time like this, a face mask is of the utmost priority. This Traveler Tailored Fit Hidden Button Down Collar Tattersall Sportshirt & Mask is perfect for businessmen as it eliminates the need to worry about which masks to wear and ensures that their outfit is always coordinated.
Get this great set for only $45 here!
Plaid Sportshirts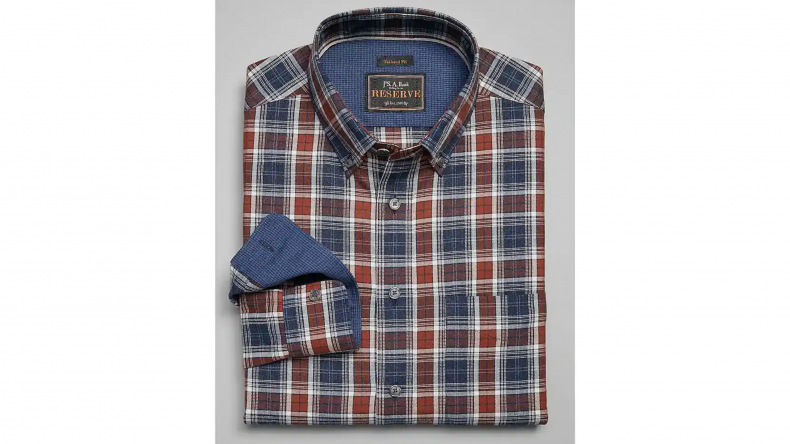 This plaid cotton and cashmere blend Sportshirt will keep them feeling warm and looking good as they entertain the adoring crowd. Plus, it will look great in this year's holiday photos!
Get this plaid sportshirt for only $49 here!
Brushed Cotton Sportshirts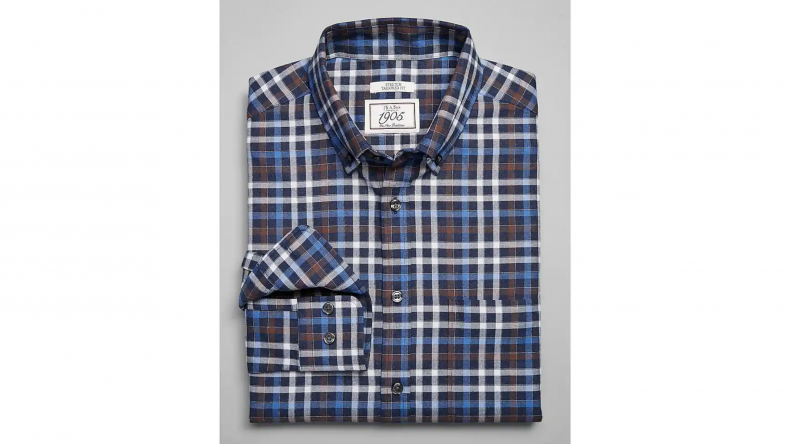 There is no such thing as "too many shirts" for a successful man. This humble 1905 Brushed Cotton is for the guys who never get tired of accompanying you to events, parties, and family meals. The dark plaid complements practically any kind of pants and is a sportshirt that every man should have in his closet.
Get this versatile cotton sportshirt for only $35 here!
The Go-To Dress Shirts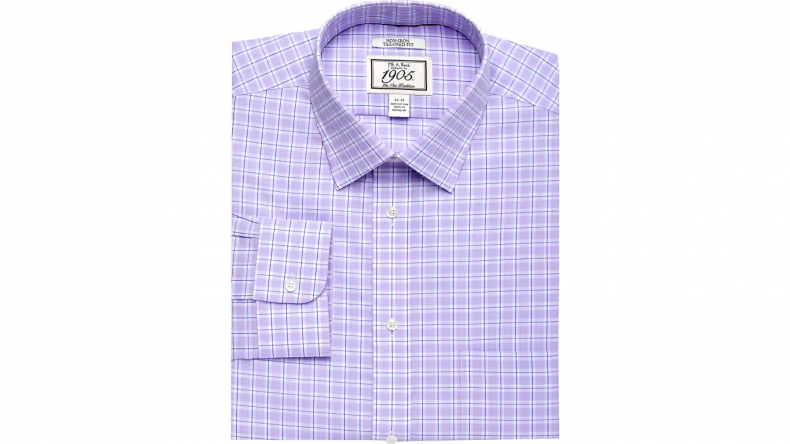 Dress shirts don't need to be boring. Take this 1905 Collection dress shirt, for instance. It provides a pop of color or pattern and can be worn to any end-of-year parties and beyond. Men will stand out in the crowd while wearing any of the dress shirts in this collection. They even have special promotions available if you buy more than one!
Get a classy dress shirt starting at only $25 here!
Seasonal Scarves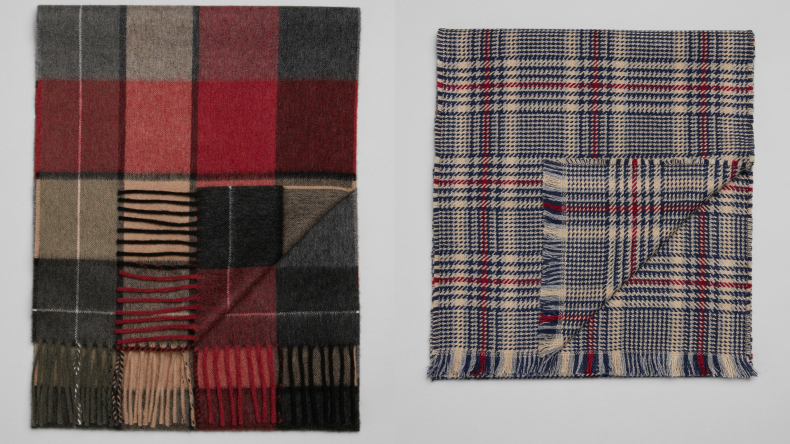 Scarves can dress up a simple outfit. To add the right amount of fashion to men's outfits, check out this large plaid cashmere scarf which is currently on sale for only $39 - that's huge savings from its original $130 price tag! The soft texture of cashmere will keep his neck warm this winter. For a more subtle and soft look, opt for this Glen plaid scarf instead - another quality scarf that is currently on sale for only $15.
Comfy Winter Socks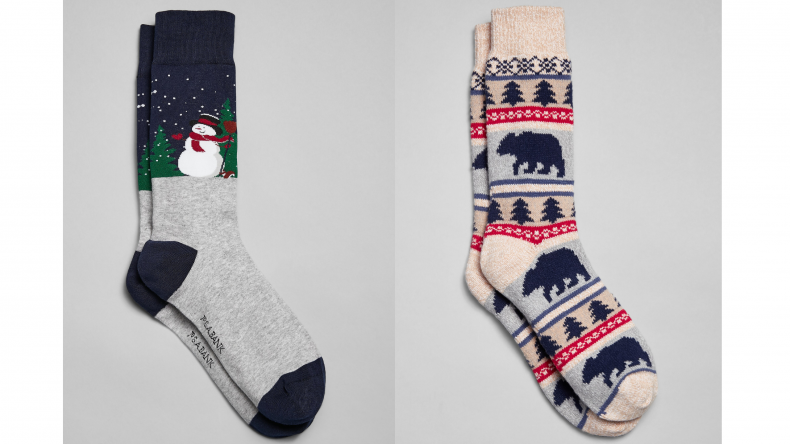 Know any men who simply love the holiday season? What better way to show off their excitement than with a pair (or more) of winter socks? Jos A Bank's winter socks collection has a huge selection of designs that are currently on sale for only $9! Men who love the holidays will love waking up to a pair of snowman socks or bear socks that just yell winter vibes.
The Right Accessories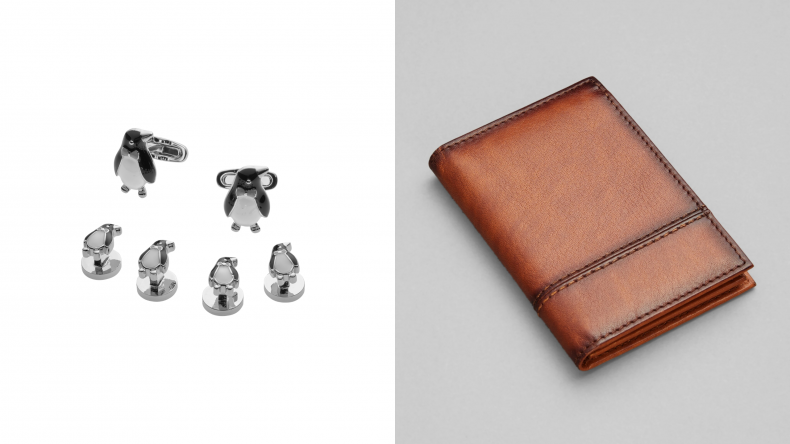 Busy men need the right accessories in their closet. Useful and practical, this $25 leather wallet doubles as a great statement for busy men while these cute $40 penguin cufflinks will make him look more approachable at work. To complete his winter essentials, get a pair of $24 wool and leather touch print gloves that look both on-trend and functional.
Versatile Jeans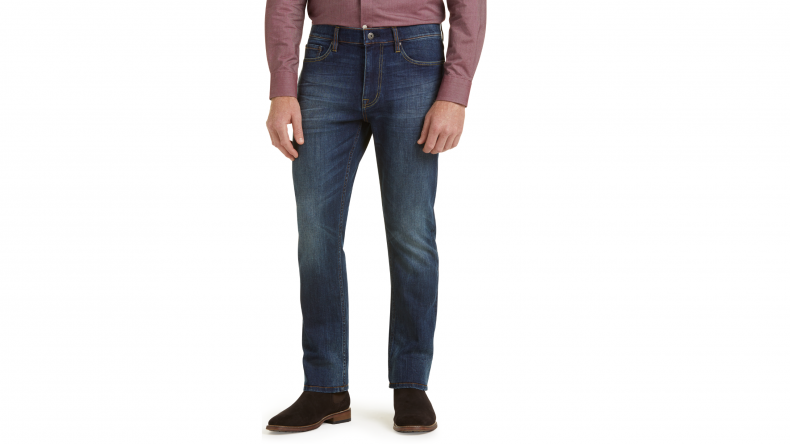 Who doesn't need more jeans? This slim fit pair of jeans ($49) fit great and come in two different washes (regular and dark). The best part is that the entire jeans collection is currently on sale.
Get two pairs of jeans for only $65 here!
Traditionally Inspired Sportcoats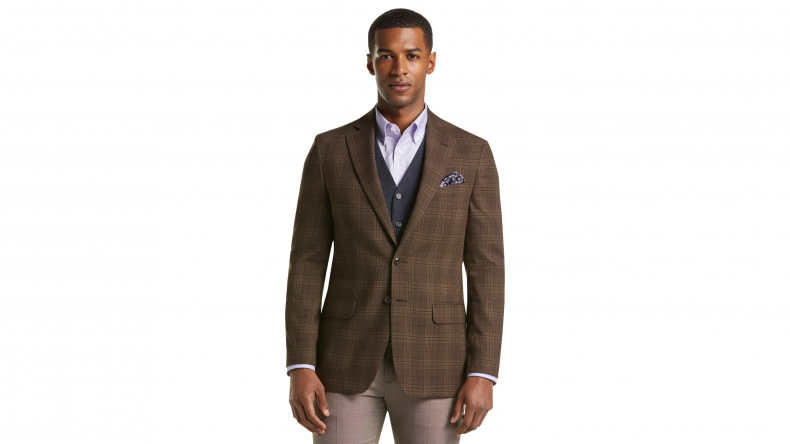 The classic 1905 Collection Tailored Fit Plaid Sportcoat is one of Jos A Bank's best offers as it can easily give any outfit a classic look. The entire 1905 Collection sportcoats features fine vintage details with a modern approach for dress-wear and professional wear.
All of these quality items are available at Jos A Bank. At their Black Friday Sale, you can enjoy up to 80% off, making it the perfect place to go Christmas shopping as early as now.