Sponsored Article
10 Stylish Gifts That Your Girlfriend Will Adore This Christmas
Spoil your girlfriend right this holiday season with these chic gift ideas!
Relationships aren't based on how grand your gifts are, but you can't deny the desire of wanting to give your significant other something they've been eyeing for a while. It's therefore understandable if you tend to find yourself in a slump after losing ideas for gifts.
If you're conflicted at the moment, here are 10 gift ideas for your girlfriend that are sure to make her giddy.
1. For the girlfriend invested in skincare: the Glowipedia Glass Skin Kit from Glow Recipe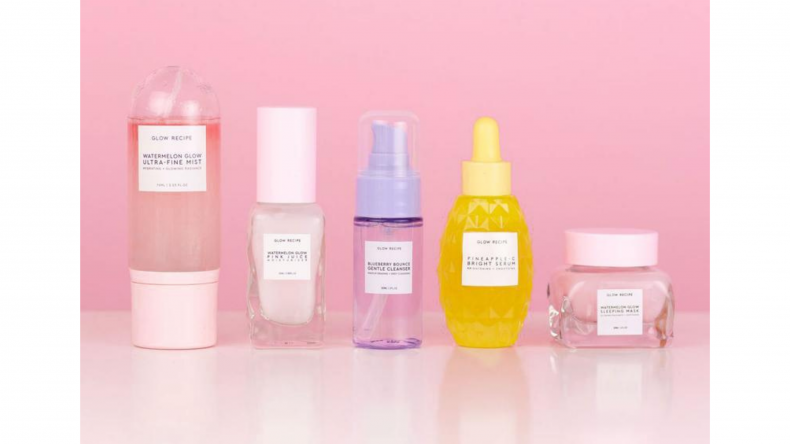 Provide the lady you love with clearer and glass-like skin with this must-have glow set!
It's inclusive of the Blueberry Bounce Gentle Cleanser (30ml), Watermelon Glow Ultra-Fine Mist (75ml) to spritz some fruity scents to her skin, Pineapple-C Bright Serum (30ml) to brighten any dark spots, Watermelon Glow Pink Juice Moisturizer (25ml) for deeper hydration, and for occasional usage, the Watermelon Glow Sleeping Mask (30ml).
Get this kit for only $104 here!
2. For the girlfriend who loves the sweat and grind: Racer Back Peekaboo Sports Bra & Sports Leggings from SHEIN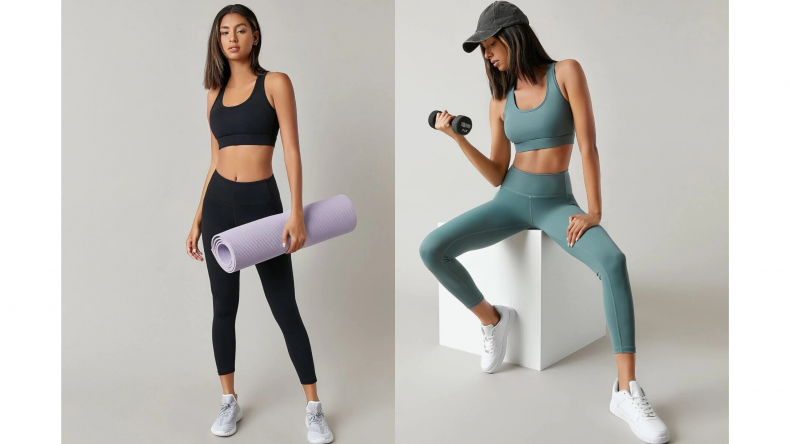 Whether she's your gym buddy or does her own exercises, new activewear is sure to make her excited and motivate her to go the extra mile during her workouts. This nylon two-piece set will urge her to fix her form and get her muscles going with more gusto.
Choose from 8 different colors for only $19 each here!
3. For the girlfriend who has an inner makeup guru spirit: PÜR X Barbie™ Endless Possibilities II Signature 15-Piece Eyeshadow Palette from PÜR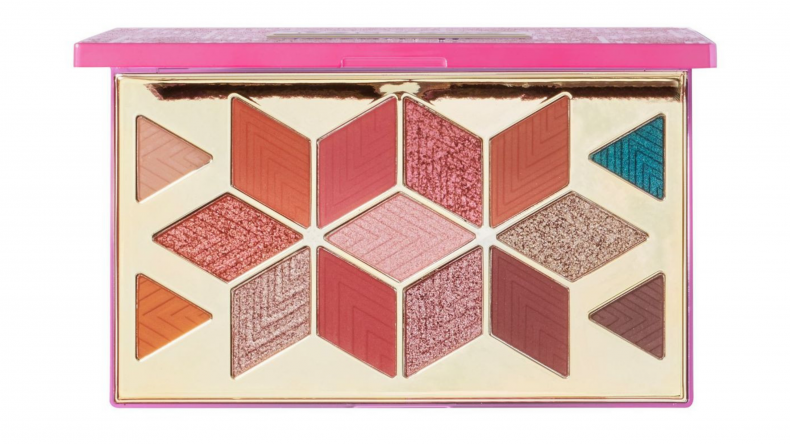 If you constantly catch your girlfriend experimenting with her makeup (maybe it even makes her fashionably late for your date nights and events), get her this vivid yet sultry pigmented palette filled with matte, shimmery, and satin shades that will let her imagination run wild. Just like Barbie, she can play around with these buildable colors and look fantastic in the end.
Get this eyeshadow palette for only $34 here!
4. For the girlfriend who's all about shoes: Minimalist Chunky Heeled Ankle Boots from SHEIN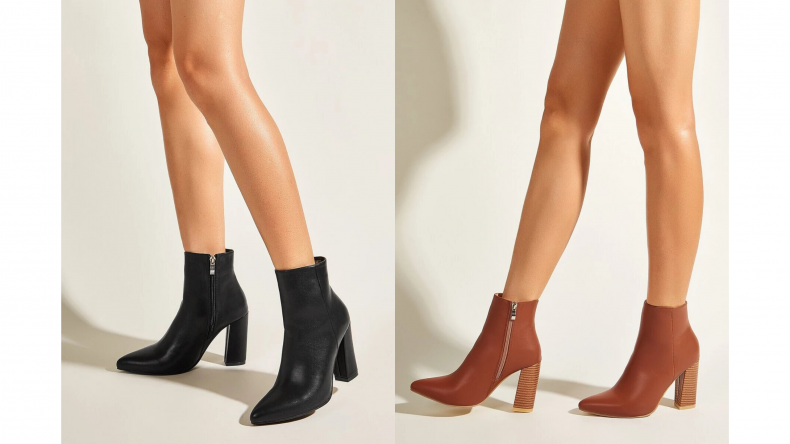 The weather is already getting colder, so it's time to start covering up for warmth. If your girlfriend wants to enter the next party or even just the grocery store in style like she's on a runway, these leather boots will make a powerful statement and show off more length in her legs. On top of that, she can style this with anything! Even with sweatpants, it will turn a drab outfit fab in an instant!
Choose from 4 different colors here!
5. For the girlfriend who plays her music on full blast: JBL GO 3 from JBL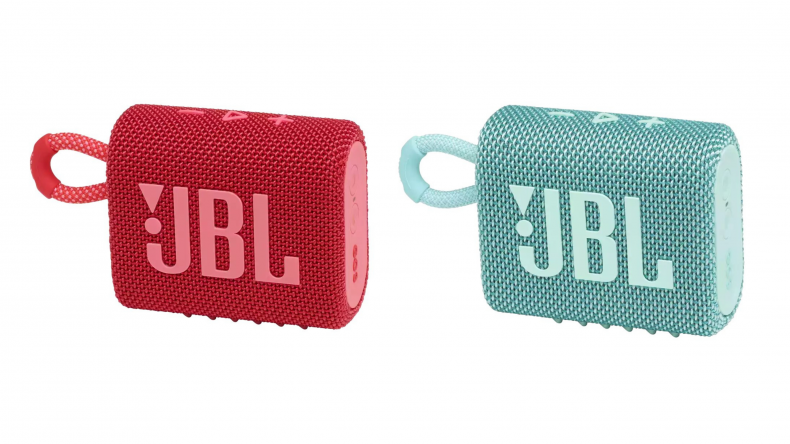 Whether she's working on her desk or cooking in the kitchen, these mini Bluetooth speakers will amplify her favorite bops and make whatever activity she's doing more enjoyable for the next 5 hours. She can even start her own mini dance party when the chorus starts. She can even bring this baby to the bathroom for the best shower experience since it's waterproof!
Choose from 5 bold colors at only $39.95 here!
6. For the girlfriend who collects bags: Croc Embossed Baguette Bag from SHEIN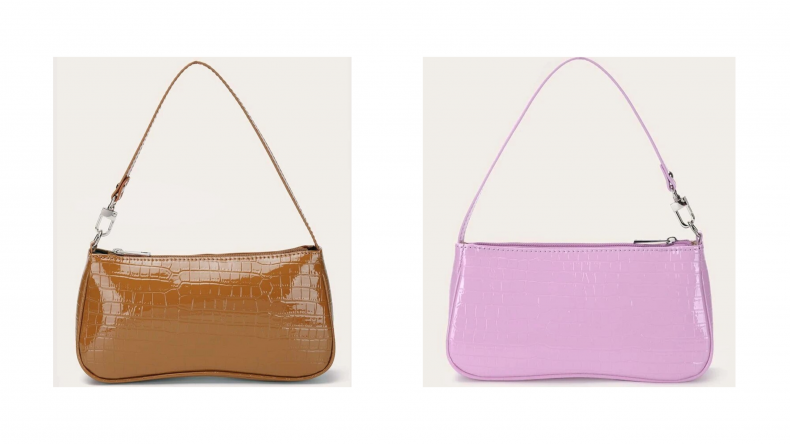 One of the strongest styles of bags from the 90s and early 00s is back in style! If your girlfriend is all about chic items, this handbag would make for a great addition to her closet and will match any of her daily outfits. She can also fit all of her essentials inside and won't have to worry about losing them.
Choose from 9 different shades for less than $10 here!
7. For the girlfriend who needs peace: Lavender Vanilla Original Large Jar Candles from Yankee Candle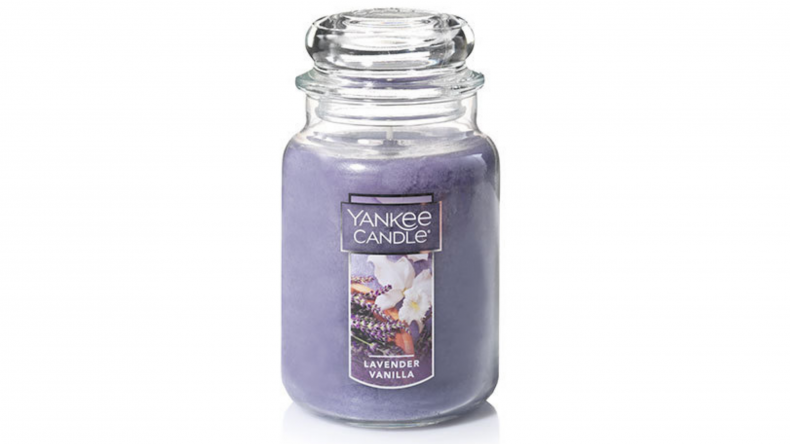 There's nothing more calming than entering a scented bedroom or living space, easing the process of falling asleep or helping unwind after a long day. This crowd-favorite candle is sure to be a new favorite in your girlfriend's collection with its wonderful scent and a burning time of 110 to 150 hours.
Buy a Large Lavender Vanilla Candle for her here!
8. For the girlfriend who has a green thumb: Marble-Patterned Ceramic Flower Pots from Apollo Box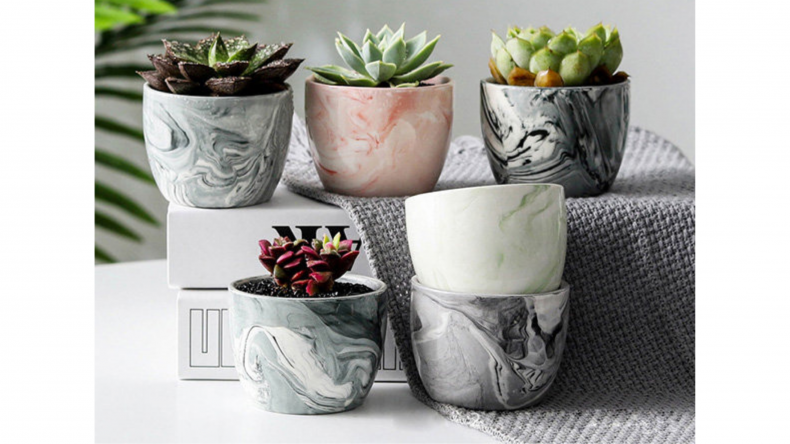 Lately, a lot of people have been buying more plants to fill their homes with color and natural oxygen. Some even have a designated area for their plants, looking like a cute mini garden. If your girlfriend is one of those people who have gotten inspired to venture into this activity, you can join in her journey by giving her these aesthetic flower pots. You could even pair them with some succulents!
Get these ceramic flower pots here!
9. For the girlfriend who enjoys staying in: 3 Pack Cable Knit Robe Lounge Set from SHEIN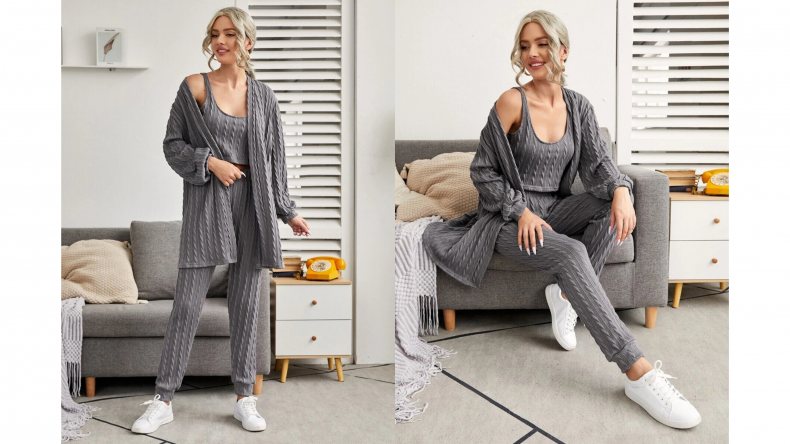 If your girlfriend is the type to stay in rather than go out on Friday nights, keep her cozy and warm in this grey cotton 3 piece loungewear set while she sits back and relaxes, reads a book, or binge-watches whichever show she's into. Loungewear is one of the main fashion styles of 2020, where everything is all done at home. No need to suit up when you can dress in comfort.
Buy a pretty lounge set for her here!
10. For the girlfriend who likes a bit of wine: 2-Bottle Wine Crate from Pemberton Farms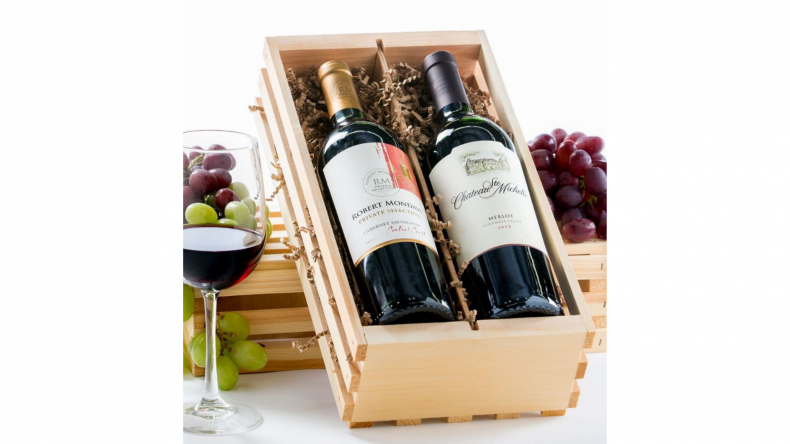 Date nights with wine? There's no way your girl would say 'no' to that. She might also drink a glass or two while she's working or watching Netflix. This assorted wine set packs 2 of the most popular wines into a novel wooden crate that she can keep afterward. Let your lady drink the night away, but make sure she stays responsible, too.
Choose from different wine combinations here!
Your girlfriend might be happy no matter what gift you give her, but if you want this year's Christmas gift to stand out and show her that you appreciate all of the little things about her, choose something thoughtful and memorable from the list above.
Share all the love and admiration for your girl this holiday season.