Sponsored Article
10 Tips for Creating a Positive Learning Environment
While parents are adapting to the new learning method, here are 10 tips to make the transition smooth and easy.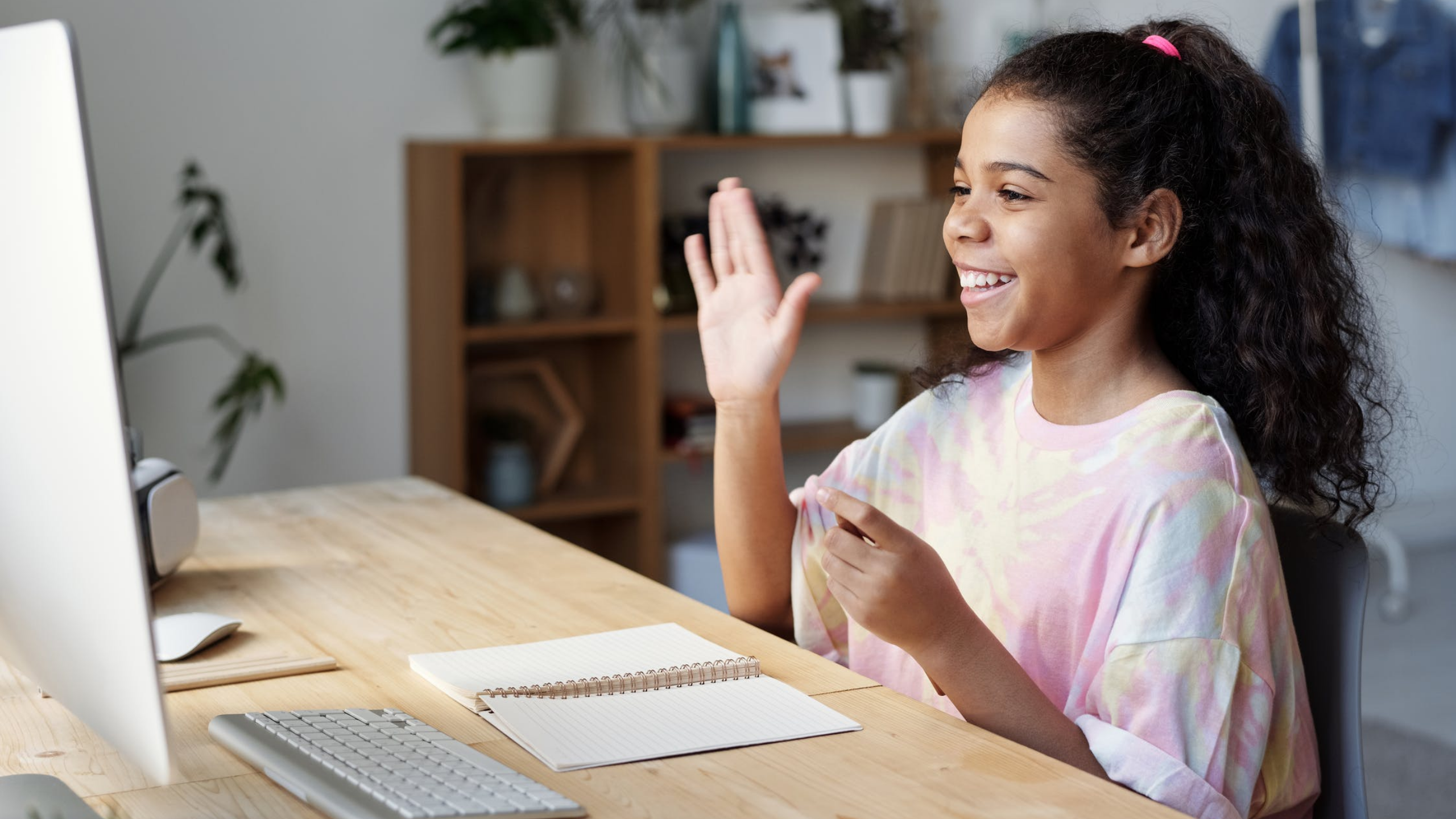 School has been very different this year as children have shifted from physical classrooms to remote learning. Six or more months in, parents are still struggling to make their child's online learning experience as fun and engaging as it was in their classroom.
If this is something you find yourself struggling with, don't fret as you are definitely not alone. In fact, there are so many parents in the same boat that we've come up with several tips to transform your child's space into a positive learning environment.
Here are 10 tips on how to transform your home into a positive and engaging learning space for your child's remote learning:
Develop a Routine
In a traditional classroom, students stay seated throughout the day. Things are very different at home where a variety of distractions abound from siblings to television sets and even the internet - not exactly an environment conducive to learning.
A routine can help your child stay focused. Wake them up at a designated time to get ready for school. Greet them in front of the study corner like a principal and send them off when the school day ends. After finishing their assignments, get them to pack their school bags and prepare for classes the next day. It takes time to build a habit, so make sure they are always on top of things.
Most importantly, make sure your kids wear smart yet comfortable outfits every day. Even though they are learning from home, it is important for them to dress up for school in order to maintain a level of responsibility and avoid laziness. Take your pick from the cool and comfy school outfits available at French Toast, which your kids are sure to love.
Use the coupon code GETDRESSED30 to enjoy 30% off sitewide through 1/1/2021.
Designate a Room for Studying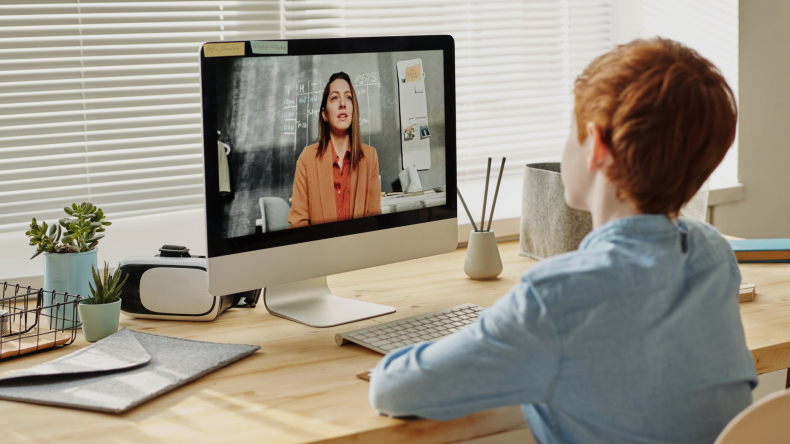 Not everyone has a spare room at home. If you do, though, turn that room into a study room. Put books and other school essentials on the shelves, and make sure there aren't any toys or other distractions near your child. If you don't have a spare room, section off a part of a room instead.
It can be confusing if your child has to eat, sleep, play, and study in the same space. A well-decorated study space will effectively separate school from home. It will set the mood for learning, especially if you also have a proper study schedule.
Maintain a Quiet Environment
Kids are susceptible to their surroundings. If they hear noise and chatter, they may want to join in on the fun. Your house is their school now, so it'd be best to keep the noise to a minimum. Everything can be a distraction, particularly for youngsters who are curious to check everything out.
Keep in mind that your kids are studying within the same walls as the rest of your home. If you are spending your time at home as they study, avoid watching TV, listening to loud music, and mowing the lawn during "school hours".
Respect the Privacy of the Classroom
A lot of conflicts come from parents who want to chime in and listen in during online classes. Parents may do this out of curiosity or to see how their kids or even their teachers are performing. However, it is not advisable to intrude in a place meant for students and teachers.
Respect how things work at school and trust the teachers to do their jobs. A parent standing at the door not only violates the classroom setting, but it may also make students uncomfortable and reluctant to be themselves. Treat virtual learning like an actual classroom and resist the temptation to be a part of it.
Set Up a Reward System
Nothing is more encouraging than a reward system. As virtual learning becomes a trend, it is inevitable for parents to share some of the responsibilities typically carried by teachers. Before, teachers could give out stickers or candies to well-performing students. Now, parents can do the same.
Prepare rewards, such as stickers, pencil cases, rulers, or chocolate. This will bring kids back to the classroom, where they got the same kind of treatment. Compliments and appreciation are always good for their development, as well. You might come to find that your kids will be more eager to learn if they receive positive reinforcement.
Know When to Keep a Distance and When to Offer Help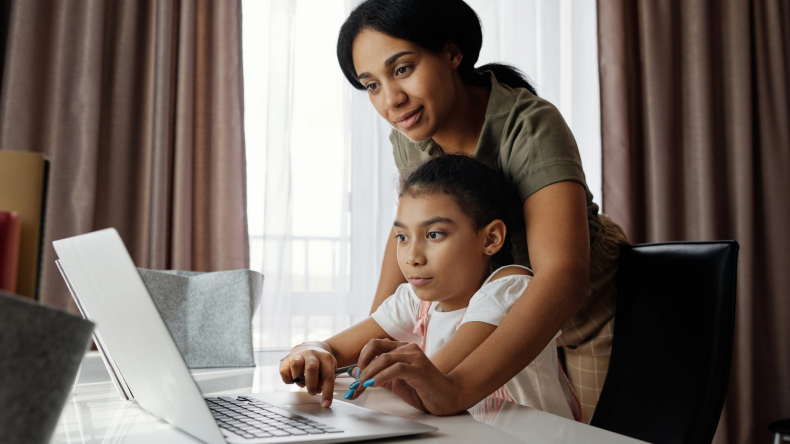 Since they are studying at home, your kids may run to you for comfort or help during school hours. While it is okay to console them, reaffirm that you aren't supposed to offer assistance during school hours. Encourage them to discuss things with their teachers instead.
As hard as it may be to watch your children struggle with school work, it is in both of your best interests not to intervene. Feel free to offer help and guide them after school hours, but leave it to the teacher and the kids to sharpen problem-solving skills when school is in session.
Pick Up Additional Reference Books
One thing your children might miss about school is their school library. Reference books somehow manage to explain concepts and theories in a more fun and easily understandable way.
Fortunately, building a mini school library at home isn't that difficult, nor does it have to be expensive. Head to your local library and borrow some books to fill the shelves. A full bookshelf can bring your classroom to life and give your kids an incentive to discover new worlds outside the walls of your home.
Organize Some Extra-Curricular Activities
The end of the school day means kids can enjoy their leisure time. Many schools organize various extra-curricular activities in different areas to help students understand themselves and their interests.
You can easily do your own activities, like painting, singing, dancing and more at home. The variety of activities stimulates your child's mental growth and allows them to develop into a well-rounded person.
Arrange Virtual Breaks With Their Friends
It would be beneficial for students to have a break from class with their friends. After all, school life is not complete without the wonderful friends that make everything more fun. An online virtual break with fellow students and friends can boost their productivity and performance.
Although students cannot socialize in school right now, you can still make the experience similar by arranging a virtual meeting between your kids' morning and afternoon classes. Kids probably miss having lunch with their friends, so a virtual lunch session can keep them entertained and put them in higher spirits for their afternoon classes.
Dress Your Child Appropriately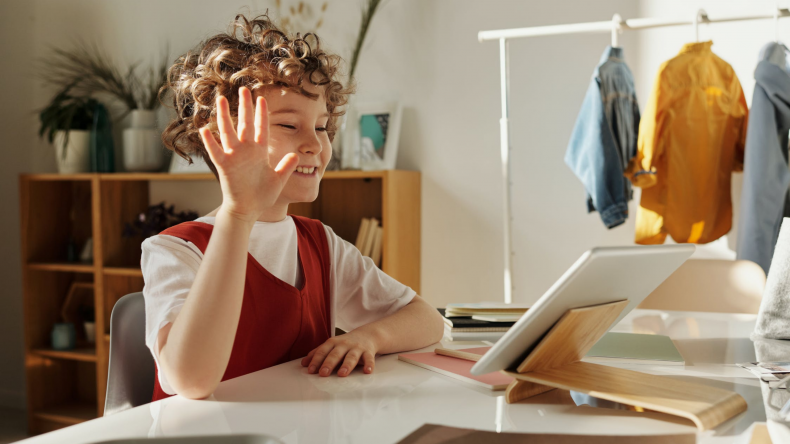 The right dress code ensures that the mind is in the right place, thus boosting productivity and confidence - when children feel confident and proud of themselves, the more participative and eager they are to learn.
If you're looking for quality schoolwear that's both comfortable and affordable, then you should check out French Toast. From sleek long-sleeve Oxford blouses for girls to polos paired with stretch shorts for active boys, there's something for everyone!
Make the best of remote learning days by setting up a little nook that can remind kids of their classroom.