Sponsored Article
10 Unique and Handcrafted Gifts by EnjoyTheWood™
Capture their love for travel with these professionally handmade wooden gifts.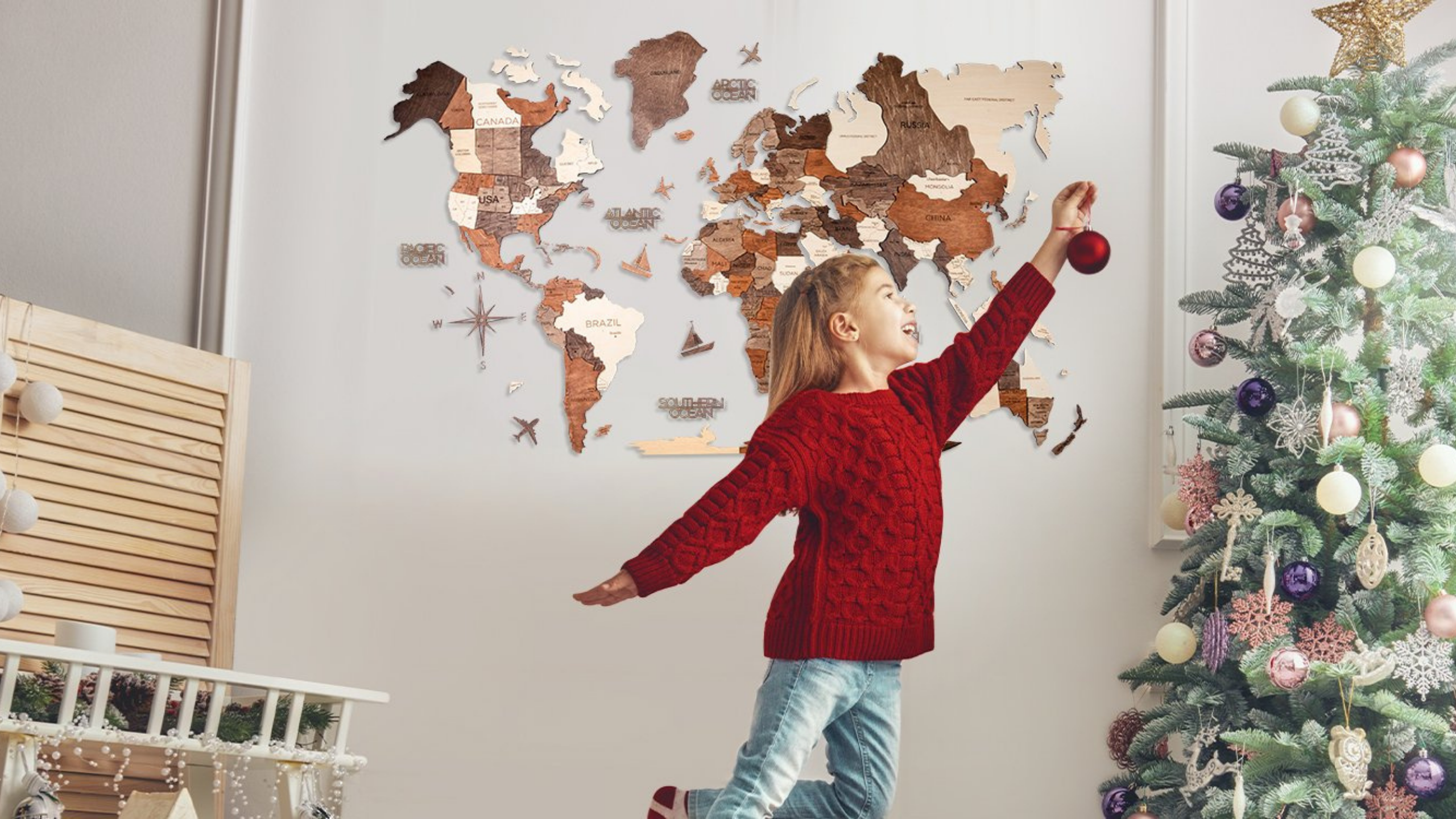 Still working on your list? Coming up with a gift that isn't off the mill and that's unique for your loved one is a challenging task, but not impossible - especially if you have the likes of EnjoyTheWood™ that comes up with beautiful, handcrafted items perfect for the different members of your family and friends.
EnjoyTheWood™ is a family-owned brand that offers handcrafted and unique accessories from wood. Created by hand and produced in Ukraine, their unique wooden accessories are not just for adults but also for kids who dream about exploring the world.
Holiday Gift Ideas: Handcrafted And Personalized Wooden Gifts
If you still haven't gotten through your holiday checklist, then look no further. Here are some of our favorite items that are sure to bring some Christmas cheer:
This Beautiful 3D Multicolor World Map
Buy now at $59.00, from $118.00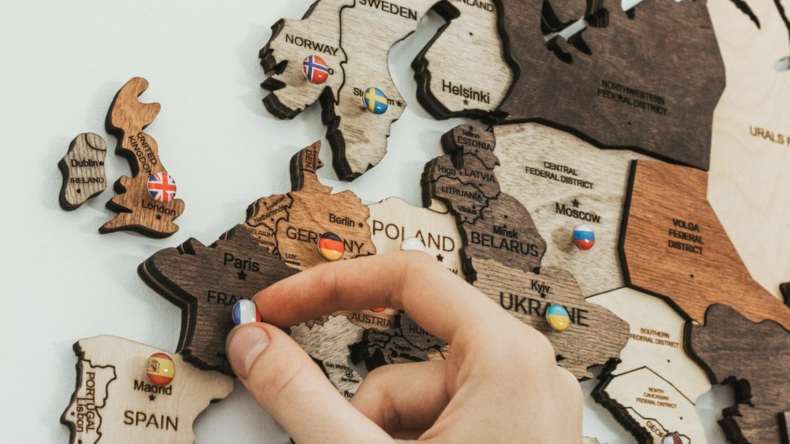 Available in Medium (100cm x 60cm), Large, (150cm x 90cm), and Extra Large or XL (200cm x 120cm), this is a wonderful gift for anyone who loves to travel. A great accent piece that can liven up a living room, an office, or frankly, any empty wall, this eco-friendly map is made of natural birch plywood (and may be lighter or darker than shown in the image because it is made of natural wood). The multi-color 3D world map is slim at 6 to 15 mm thick (0.23 - 0.47 inches), so it is perfect for small spaces too.
You also have the option to choose an outline of the world map without any markings (Blank design), a design with all of the names of the countries, capitals, cities, and the world's biggest bodies of water (Basic design), or a Basic world map design including Antarctica (Prime design).
This map is made according to scale, so some of the countries and islands (in English) may not be displayed on the map and is not a geographical representation. The map comes with ocean names, wooden airplanes, boats, and a free compass to jazz up the map.
This map is already gift-wrapped, so all you need to do is provide the recipient's name and address, and you are good to go! And when you purchase this item right now, get free and fast delivery across the US.
How about this Dinosaurs Name Puzzle For That Curious Nephew?
Buy now at $29.50, from $59.00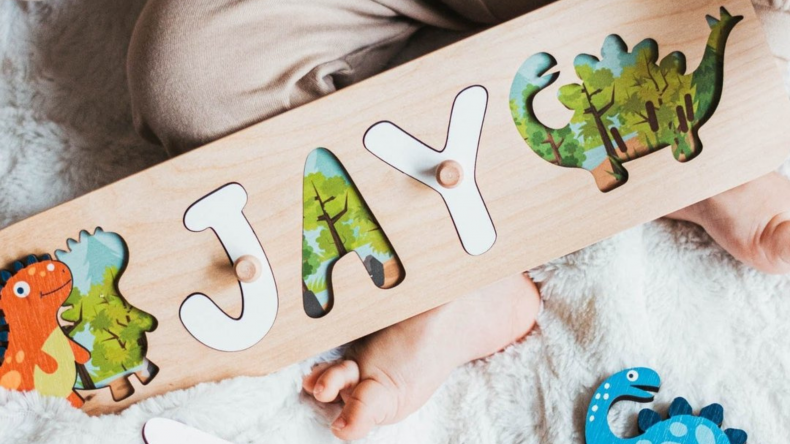 If you are looking for a personalized gift, this wooden puzzle is great for boys. Nothing's more unique than having your nephew or your son's name spelled out on wood in a cute, dinosaur design. Made out of organic birch plywood and non-toxic paint, this is a safe, fun option that the kid can play with or put up on a desk or door as a nameplate!
This Recipe Organizer Book Wooden Journal Is Perfect For Your Foodie Friend
Buy now at $79.50, from $159.00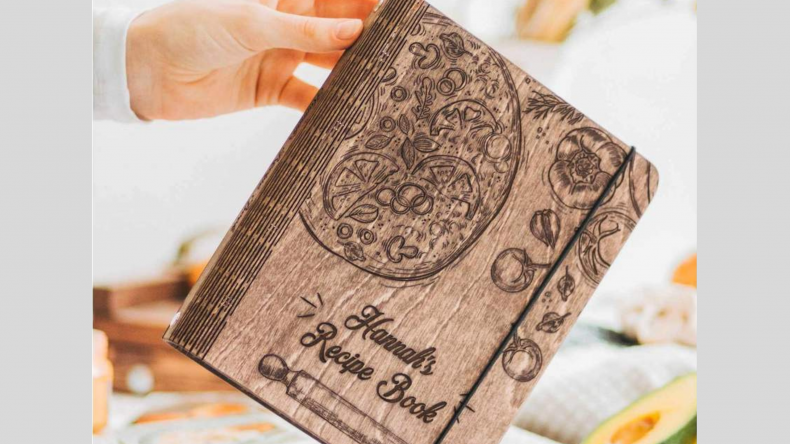 This recipe book will be an unforgettable gift for a friend who also wants to keep recipes of favorite food encountered during his many travels. Allow your friend to document his gastronomic adventures with this personalized recipe book available in A4, A5, and A6 sizes. You can also choose if you want recipe pages or squared, lined, or milky white paper for the book (and buy extra paper just in case). You can also choose any of the three available stains for the wooden cover.
This Grey LED Acrylic 3D World Map Is A Great Conversation Starter
Buy now at $329.00, from $658.00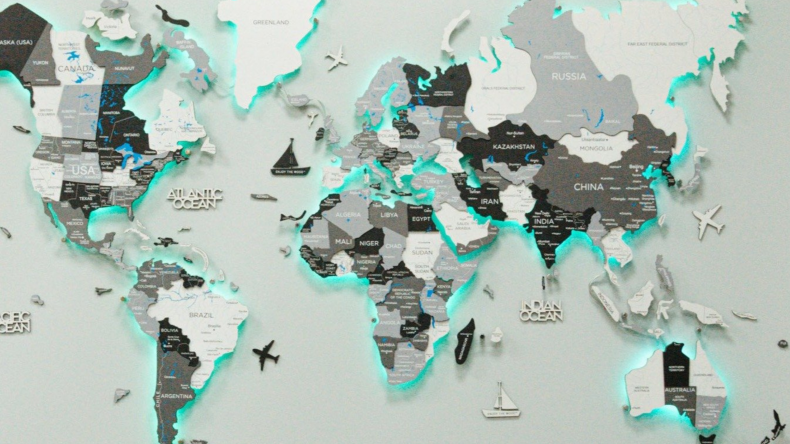 Give this modern, contemporary take of the world map with this unique, World Map made of birch plywood on acrylic. You can choose a Blank, Basic, or Prime, and is available in Medium (100cm x 60cm), Large (150cm x 90cm), Extra Large (200cm x 120cm), and XXL (300cm x 175cm), you can never find anything this unique anywhere else (as this is protected by International Patent and Copyright Properties).
This world map is slim (from 6mm to 18mm in thickness), and is installed with an acrylic background. And if you opt for RGB LED (neon colors), this world map glows in seven main light options and two illuminations. Your loved one will have a fun time configuring the light options using a compact remote control. The world map works on 110V/220V, so you can choose to have either an EU or a US electrical plug installed.
You can also choose to add planes or flag push pins so that your loved one can mark the places they have traveled to or are planning to. If you choose a Planes add-on, the recipient gets 45 metal airplane push pins. You can also add-on Flags so your loved one can take advantage of the 300 flags of countries, states of the USA, Canada, Australia, and islands that are already on the world map.
This Wooden World Map Is Perfect For Kids
Buy now at $109.00, from $218.00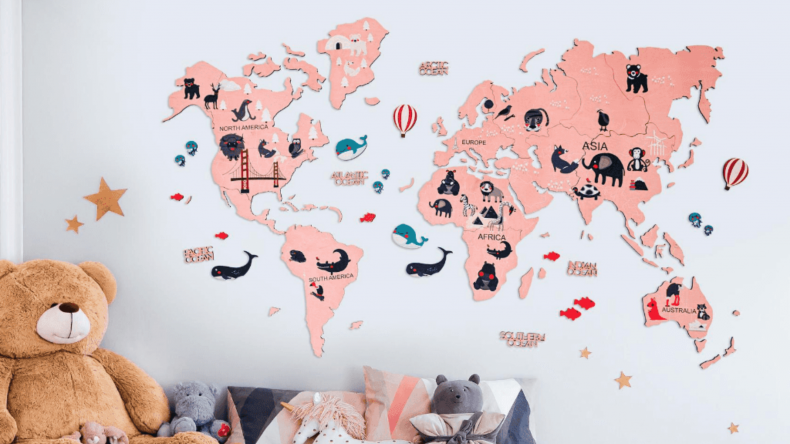 Inspire kids to travel with this special take of the world map. Available in Pink for girls and Turquoise for boys, you can choose Medium (100cm x 60cm), Large (150cm x 90cm), or Extra Large (200cm x 120cm), whichever size you think could be perfect for their study room or bedroom.
Also made of natural birch plywood, this handmade world map comes with ocean names, wooden airplanes, boats, and a compass for that 3D feel. While it is not a true geographical representation of the world, you could get them the Airplanes add-on (30-120 metal airplane push pins) or Flags add-on (194 countries and states of USA, Canada, and Australia) to help them mark their dream destinations.
Gift A New Parent These Leaves Milestone Cards
Buy now at $24.50, from $49.00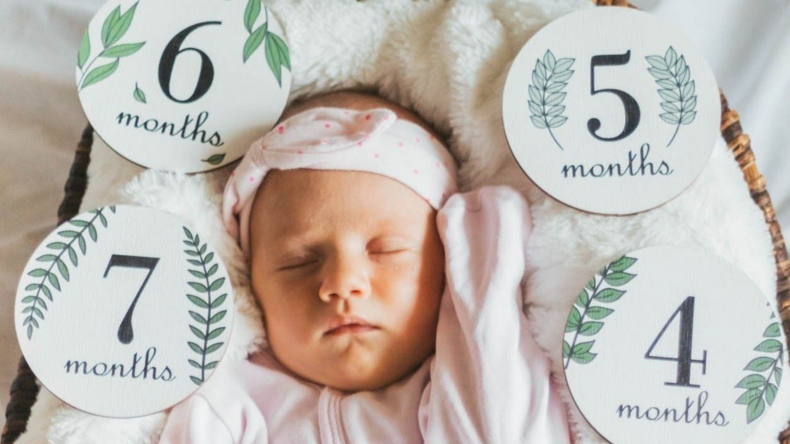 They will definitely thank you for your sincerity. These milestone handmade cards are a great prop for those homemade photoshoots. The set includes 12 hand-painted circles made of high-quality birch plywood, each circle marking the first month to the one-year milestone of the baby. The circles are also non-toxic, so you can be assured that they are safe for use and reuse.
This Learn Words Jigsaw Puzzles Will Be A Hit For Toddlers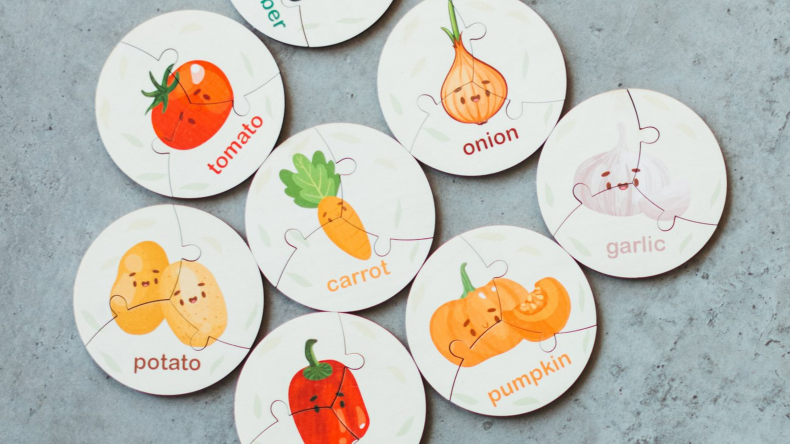 Currently on sale at 50% off, these wooden puzzles made of organic birch plywood are a fun way to keep a toddler busy while learning more vegetables and motor skills. The set includes nine circles of 3 puzzle sizes at 27 pieces in total. The material and the paint used to make these handmade items are safe and non-toxic.
This Unicorn Name Puzzle Is Too Pretty To Not Add It To Cart
Buy now at $29.50, from $59.00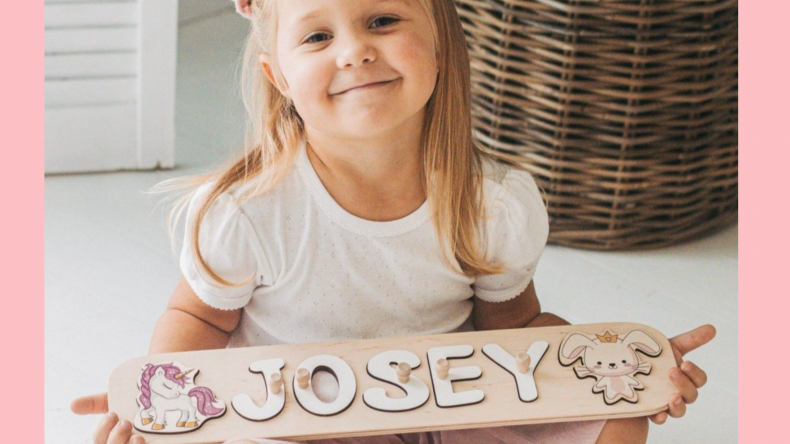 This handmade holiday gift is so special, the little lady will really love it. Customize this wooden puzzle made out of organic birch plywood with her beautiful name. The unicorn design characters are painted using safe, non-toxic materials. She can play with it or use it as a special nameplate when she gets older.
This Wedding Album Will Be A Great Personalized Gift For Newlyweds Or Couples
Buy now at $43.50, from $87.00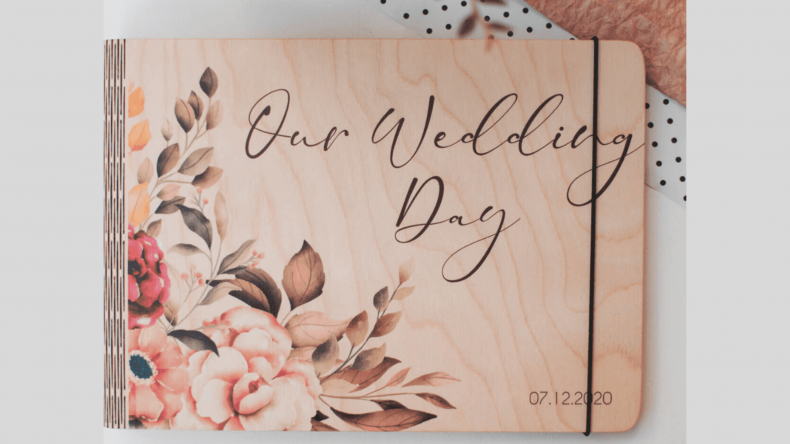 Immortalize your friend's (or your parents') special day with this personalized gift. Available in BIg A5 or Large A4 size, customize this wedding day album by adding their initials, name, date, and additional message on the cover. You can also choose the type of paper (Black, Milky White, Kraft, or Red), and if you use a cardboard type, you get extra 96 special sticky photo corners for free!
This World Globe Office Supplies Wooden Icosahedron Is A Perfect Accent Piece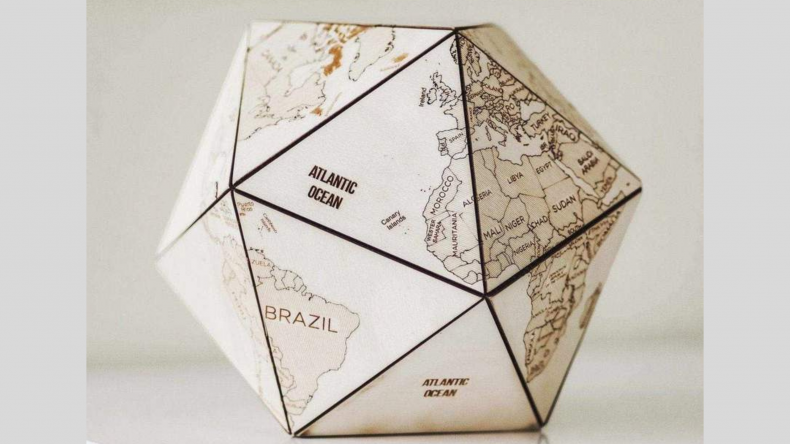 If you are looking for a holiday gift that is subtle, portable, yet stylish, then this one has all the checks. This wooden desk world map is stunning (and handy) that you can even buy in bulk. Measuring 7.1 inches, this accent piece is made of birch plywood and showcases an artistic representation of the world map in a futuristic shape. It also has several sides that they can choose to highlight a different country whenever they feel like it. You can also choose to engrave a message or their name for a more personalized touch.
Gift Your Loved Ones These Beautifully Crafted Handmade Gifts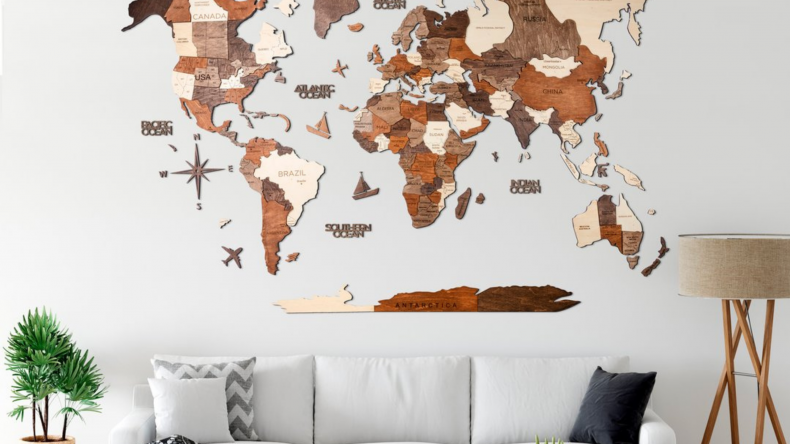 Since 2014, EnjoyTheWood™ has delighted tens of thousands of customers all over the world. And just in time for the holiday season, EnjoyTheWood™ offers a special Newsweek discount: get 10% off when you enter ETW10 at checkout!
Visit EnjoyTheWood™ for more holiday gift ideas, including these world maps that are on sale at up to 60% off.