Sponsored Article
11 Unique and Useful Mother's Day Gift Ideas for 2021
Say "I Love You, Mom" With These Unique Mother's Day Gifts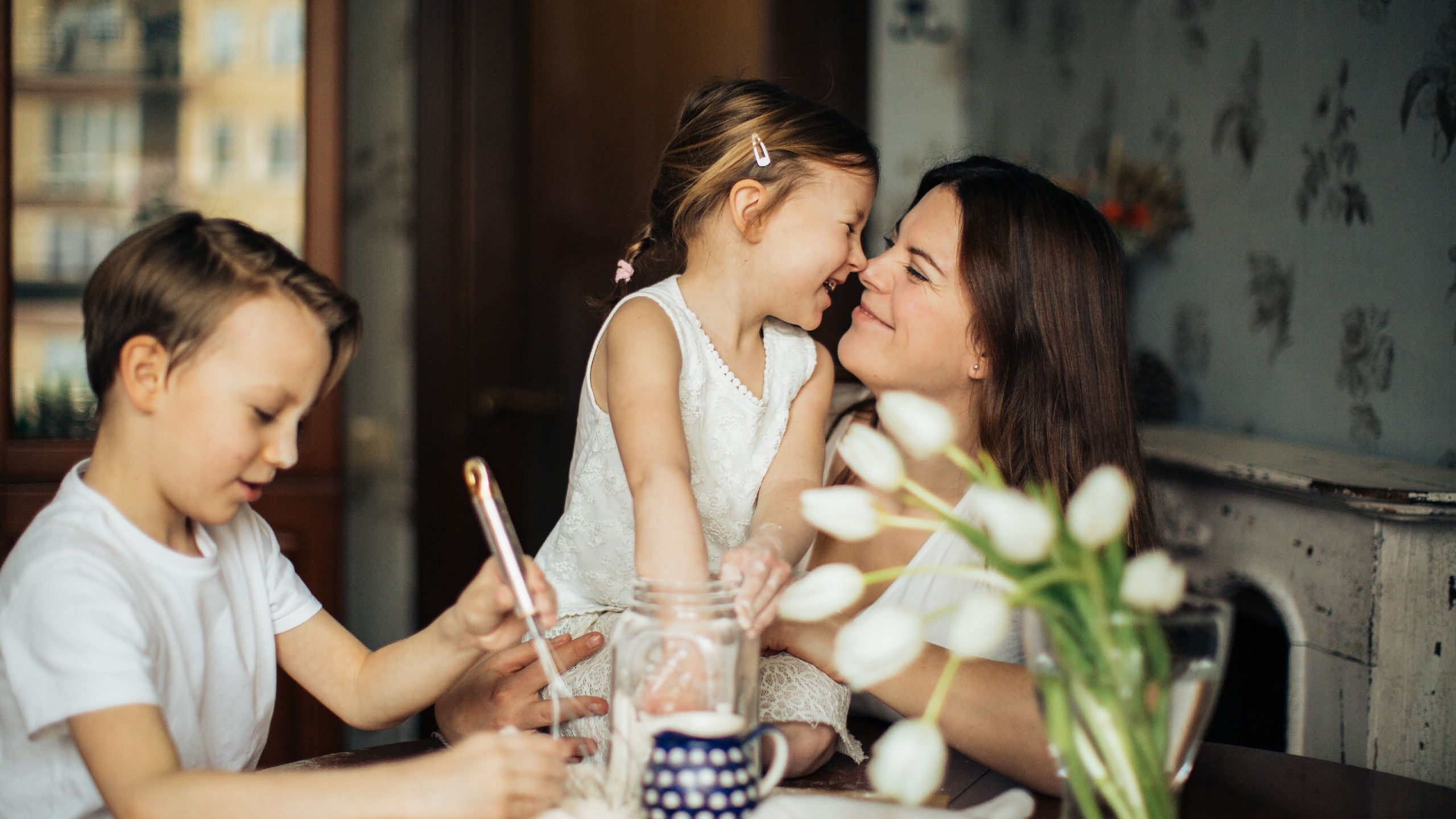 Mother's Day might be a few weeks away, but it's never too early to start thinking of gift ideas—especially if you'll be sending the package by mail or if you've got more than one maternal figure on your list.
The past year has been difficult for the world but particularly challenging for mothers. A recent study concluded that COVID-19 has a more substantial social and economic impact on women than men, especially in terms of childcare. Through 2020 and much of this year so far, many mothers, wives, sisters, and female colleagues, have had to juggle work, parenting tasks, household chores, and so much more.
Mother's Day could be the perfect opportunity to show your gratitude and appreciation to these amazing women in your life. Want to steer away from the usual route of flowers, candles, and shower sets? We've put together some unique and useful gift ideas for the moms in your life.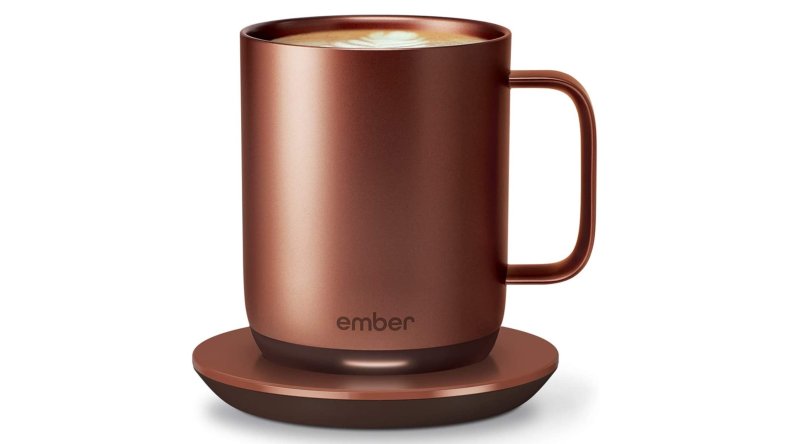 Ember Mug
Many moms might need a big, hot cup of coffee more than most people in the morning. But often, even something so seemingly simple could be difficult to accomplish because of a crying child or other urgent tasks. For the mom who is almost always sipping cold coffee in the morning, this mug might come in handy. It comes with its own base that keeps the mug's contents at their desired temperature. It even has its own app that could remember settings and remind the owner to come back to their drink. It comes in gold, stainless steel, and copper (pictured).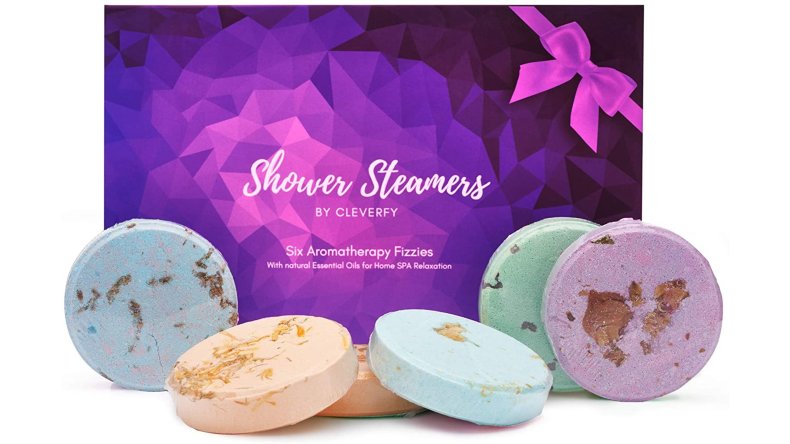 Cleverfy Shower Steamers
Do you know of a busy mom who says she has no time for self-care? You could gift her this set of shower steamers, which could help turn her hurried showers into an instant aromatherapy session. All she has to do is place one of the tablets in the corner of the bath, turn on the shower, and enjoy a luxurious, spalike experience as the tablet releases its fragrance. This set comes with six calming and sweet-smelling essential oil variants: lavender, menthol and eucalyptus, vanilla, watermelon, grapefruit, and peppermint.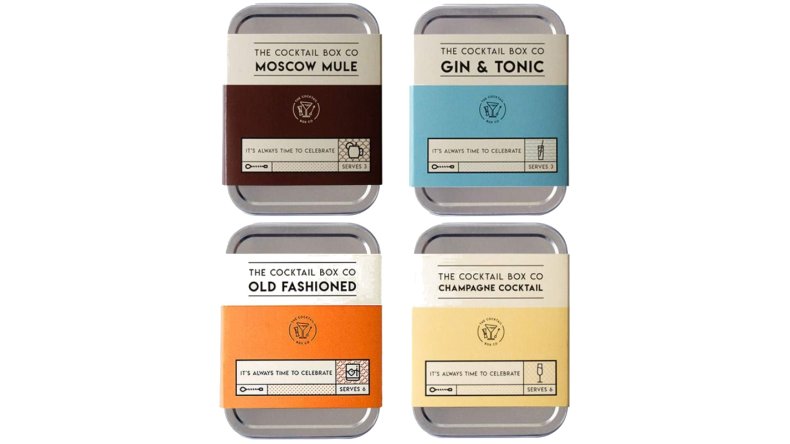 The Cocktail Box Co.

4 Piece Cocktail Kit Set
Who said mothers only enjoy wine? This DIY cocktail set could be a great gift for the mom who misses going out with her friends or who simply needs some downtime after the kids go to bed. It includes all the ingredients and components required to build four different cocktails: The Old Fashioned, Champagne Cocktail, Moscow Mule, and Gin & Tonic. Each kit could make three to six servings and comes with a muddler spoon, accent bitters, three cocktail picks, and a linen coaster. Just add the spirits, mix, and she could proceed to have Mommy Happy Hour.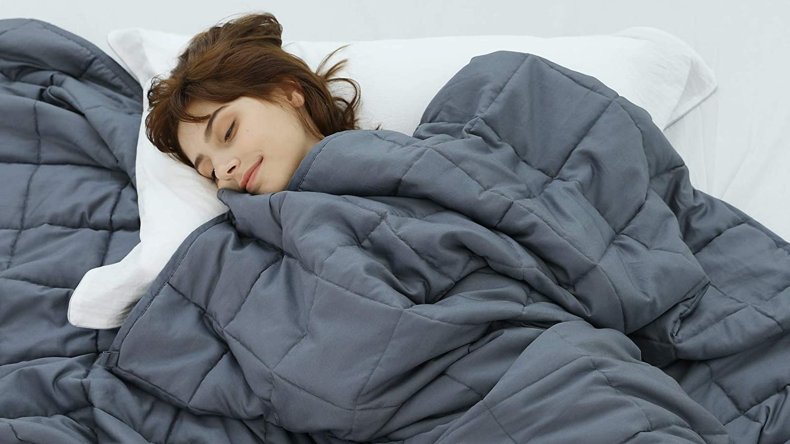 Weighted Idea Weighted Blanket
Sleep may be elusive for many moms. But for the few hours of shut-eye they might get, a weighted blanket could help them enjoy a deeper slumber at night. Some studies say that weighted blankets might provide benefits for people with insomnia and anxiety. Get her this versatile version that could be used on its own for summer months or layered up with a duvet when winter rolls in.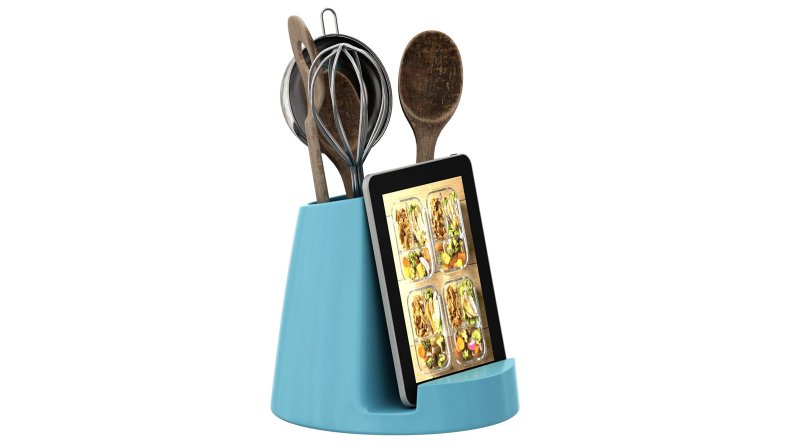 This utensil holder could prove to be an indispensable addition for mom's kitchen countertop. It has ample space for cooking utensils, as well as a built-in dock for a phone or tablet. It could be ideal for keeping the recipe tab open or for keeping that video call going as she prepares a hearty meal or snack. We love the turquoise version, but this is also available in white.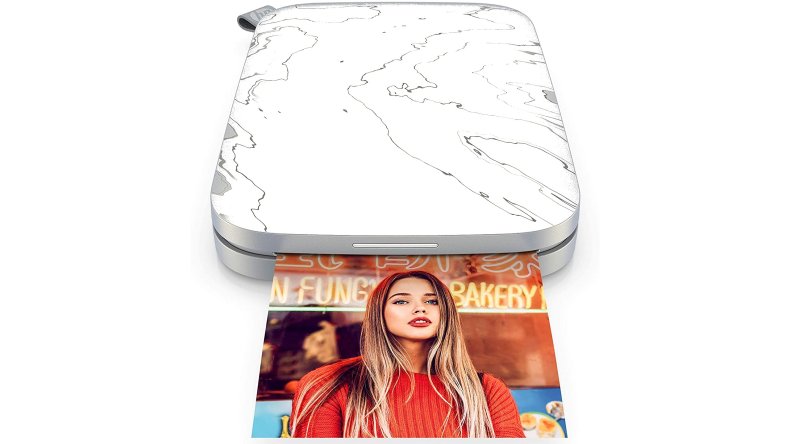 HP Sprocket Select Portable Instant Photo Printer
Even the least tech-savvy mom on your list might find it easy-to-use this pocket-size printer at home. It measures 2.3 inches by 3.4 inches. It also has creative options like filters, frames, and sticker templates that she might enjoy experimenting with.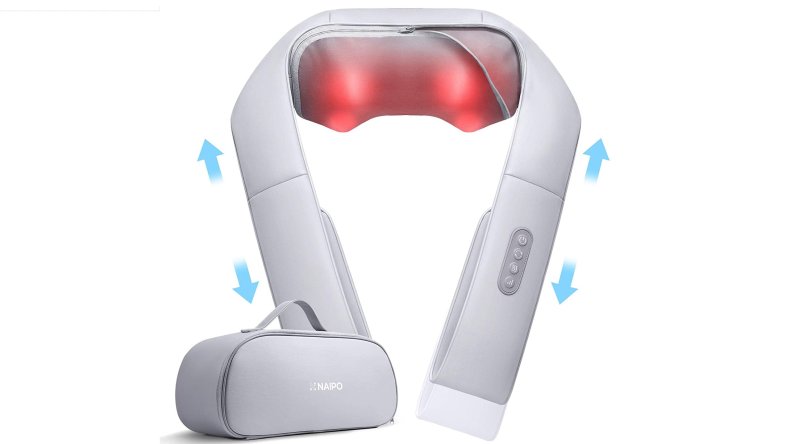 Naipo Ocuddle Shoulder Massager

Many moms dream of a soothing shoulder massage at the end of a strenuous day. And you could make her dream come true with this Mother's Day gift option. This powerful shoulder massager has adjustable straps that enable it to fit snugly on different body types. It also has three optional speeds and eight massage nodes, along with two heat levels that promise to deliver a relaxing experience at home.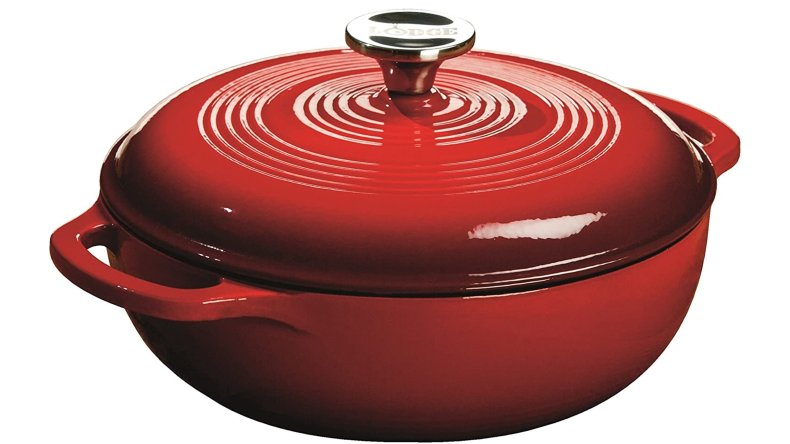 Lodge

Enameled Cast Iron Dutch Oven
At first glance, it might seem like an ordinary pot. But this hybrid cookware is designed to be a workhorse in the kitchen and could be a wonderful gift for the mom who loves to cook. It has excellent heat-retention capabilities that can provide versatile cooking options. You can use it to sauté, simmer, or fry meals on the stove. But you could also broil, braise, bake, and roast a wide variety of dishes with this in the oven. It could also be used to marinate and store food in the fridge. And as a bonus, it also looks good enough to use as a serving dish.
Get the 3-quart Dutch oven here for $75.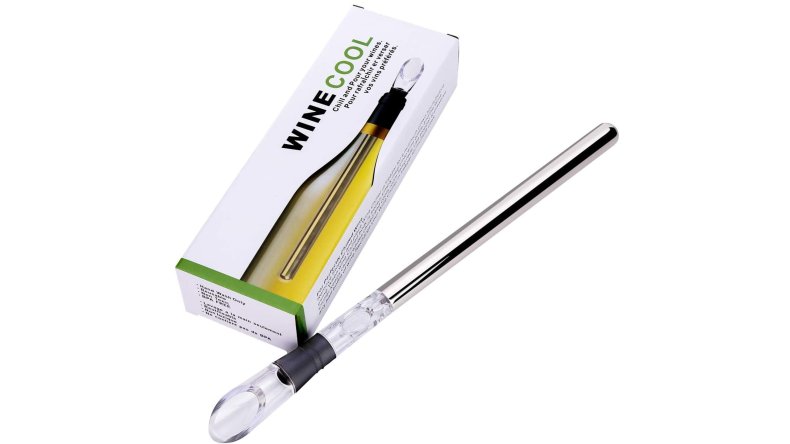 Newward

3-in-1 Stainless Steel Wine Bottle Cooler Stick
You could level up mom's wine-o-clock with this handy little tool that also works as a wine chiller, filter, and pourer. Enjoying a cool, better-tasting glass of wine could be as simple as dipping this stick into her favorite bottle. It has a built-in dual intake aerator that might enhance wine flavor, and the steel rod could keep the wine cool without diluting its taste. It has a hollow center that acts as a drip-free pouring spout, too.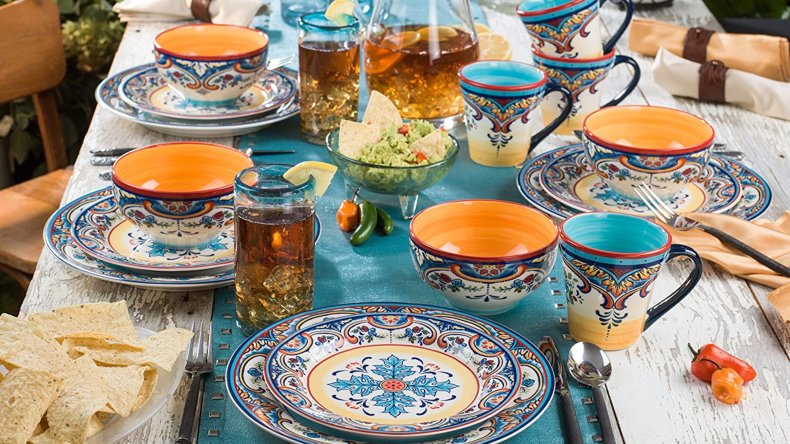 Euro Ceramica Zanzibar 16-Piece Dinnerware Set

If pretty dining sets are a mom's weakness, she might fall for this colorful collection of printed plates and mugs that are inspired by the colors and designs of southern Spain. This set might look fancy, but it could be sturdy enough to be used for everyday meals, too. It's made of high-quality ceramic, is lead- and cadmium-free, and could be safe to use in the dishwasher and microwave.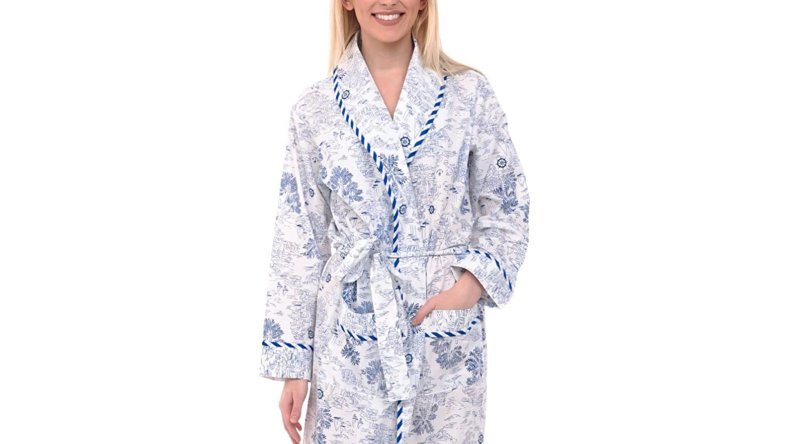 Alexander Del Rossa Women's Lightweight Cotton Kimono Robe
The stylish mom on your list might love receiving this often-overlooked wardrobe necessity. It's made of durable, woven cotton fabric and could be light enough for the coming summer and sturdy enough to last for years. It also has inner and outer ties, large front pockets, and comes in a variety of cheerful prints and colors.